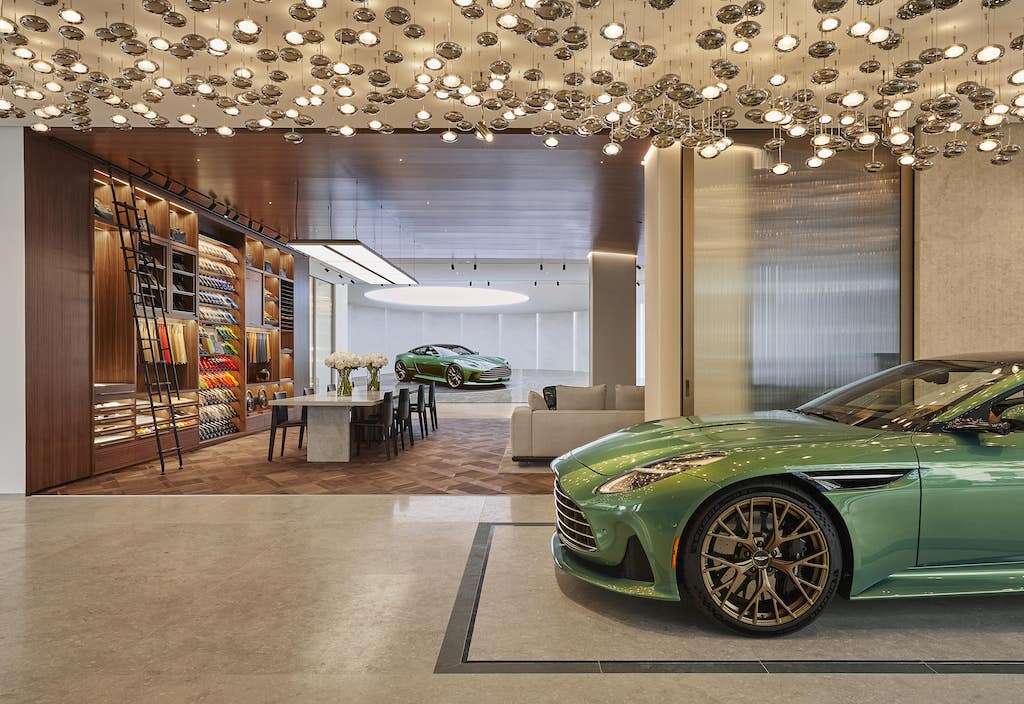 Aston Martin has opened the oversized doors on its first flagship store in New York. Located at 450 Park Avenue, Q New York is the most luxurious and sophisticated customer experience ever created by the British marque.
Q by Aston Martin, which takes its inspiration from the brand's affiliation with James Bond, offers a high level of service and customization options. High-value customers can create a unique version of core range cars and, for the right price, request one-off commissions. It can be quite the journey, with some design processes taking months.
For New Yorkers, that journey will now begin on Park Avenue. Q New York rips up the showroom concept, exchanging it for an ultra-exclusive, appointment-only approach. It mixes the best of British and New York interior styles, complete with mosaic tiles, a 2,100-bulb chandelier, and a grand window fitted with one of the largest single panes of glass ever installed into a New York building.
[See also: Aston Martin Reveals DBS 770 Ultimate]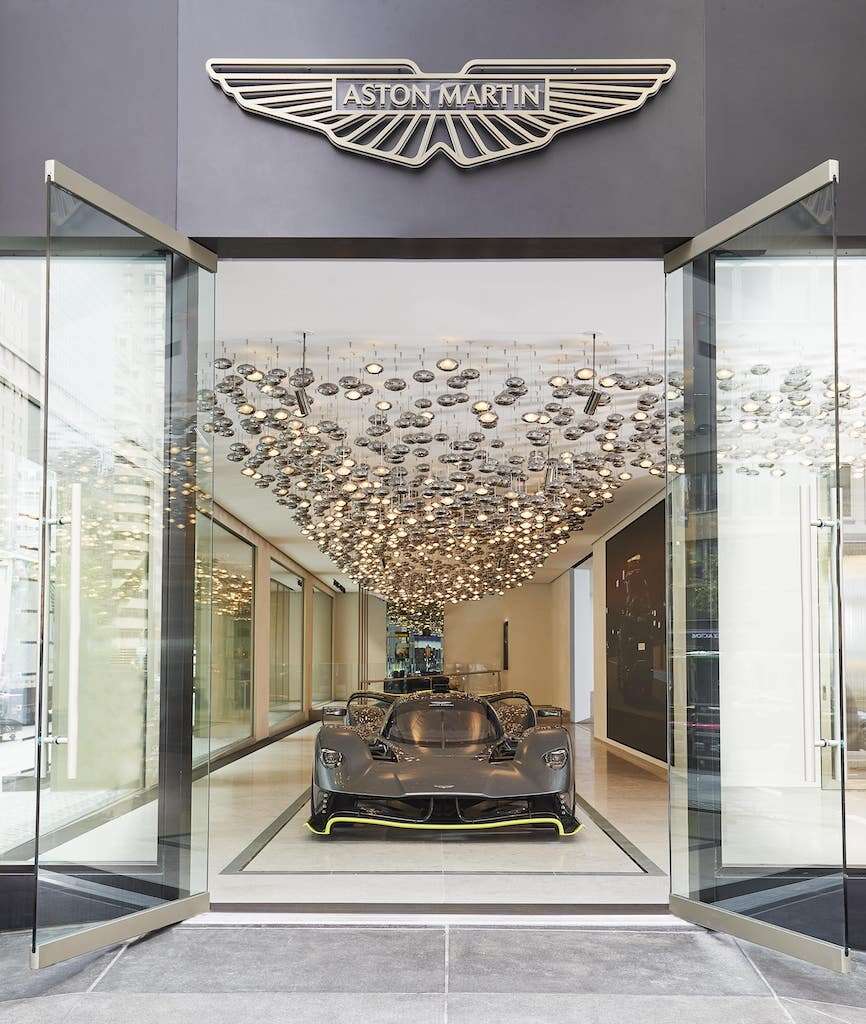 Aston Martin was keen to give its US customers a sense of connection to its British roots, so it has set up a high-end direct line to its design headquarters in Gaydon, UK. It enables real-time communication with the Q by Aston Martin team and is the next best thing to a visit in person.
Most notably of all, a massive 35-ft by 10-ft ultra-high-definition LED wall allows customers to view their creations at full scale. The display is so clear that customers can explore every minute detail from all angles.
[See also: Ferrari Unveils the Hotly Anticipated Purosangue]
On display is a Valhalla AMR Pro hypercar and the first Aston Martin DB12 in North America. It also offers a full concierge service to customers coming from further afield, with high-end dining reservations, hotel stays and exclusive city experiences handled in-house.
Marek Reichman, chief creative officer at Aston Martin said: "Creating wondrous places, spaces and experiences are important design statements for us. And just as we belong in Formula 1 as British makers of ultra-luxury high-performance sports cars, Aston Martin belongs in New York City. It's a place where dreams come true.
"We have created Q New York as a landmark across the Atlantic where our customers can collaborate with our designers to make their own lifelong Aston Martin dreams come true.
"This is our version of creative performance design and precision craft at their finest – with sights and sounds, shapes and forms, and vivid colours and textured materials – all presented using the latest technology to provide customers with the engaging Aston Martin experience that they deserve."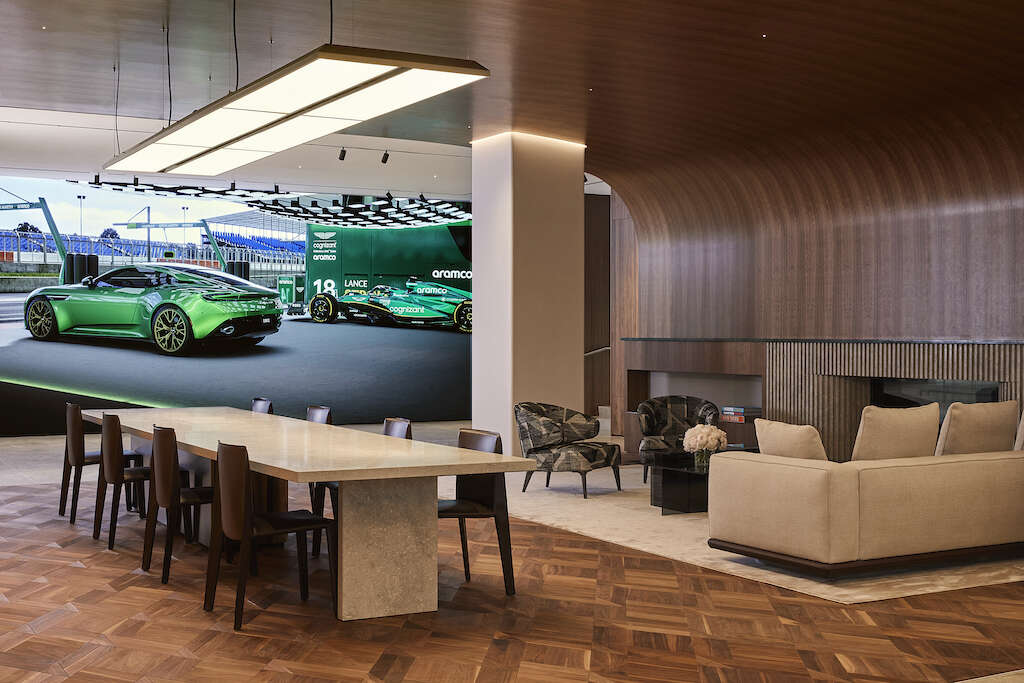 Alexander Zilberman, the architect behind the project, told Elite Traveler: "There were two sizable challenges designing Q New York. First, translating the Aston Martin brand into a physical showroom space required attention to meticulous detail.
"From materials selection to the bespoke, fully programmable showroom chandelier, to architectural interventions like the wood wall that curves up and across uninterrupted to become the ceiling, every aspect had to reflect the iconic brand and create a seamless and unparalleled customer experience.
"Another huge challenge for the showroom design was to make their new spaces feel as minimal as possible, making it critical to execute all the technical details so they appear deceptively simple and seamless.
"As an example, the uninterrupted floor-to-ceiling exterior glass required a hidden internal structure that would resist loading from the existing storefronts above while also supporting the new, large-format glass panels after we had removed all of the original ground-floor facade elements.
"It's all part of the same system, yet while the internal structure is critical it is totally invisible in the finished expression."
Clamor for customization
Customization has become a key aspect of ultra-luxury motoring with the highest net-worth individuals willing to pay 30% above retail to have something unique to them. Q by Aston Martin has been growingly rapidly, particularly in North America, where year-on-year business almost doubled in 2022.
Sitting in the heart of Billionaire's Row, Aston Martin's Q New York has set its sights on the right type of customer.
Lawrence Stroll, executive chairman of Aston Martin said: "The opening of our first flagship Q location, in our largest commercial market, is the latest distinct expression of Aston Martin's shift to an ultra-luxury brand. We recognize the growing trend of personalization across the luxury goods segment and see huge value in investing in our customer experience to create the best specification experiences available anywhere in the world.
"With a 92% increase in Q by Aston Martin take-up in the Americas last year, this is the perfect time and the perfect place for us to open our very first global flagship location."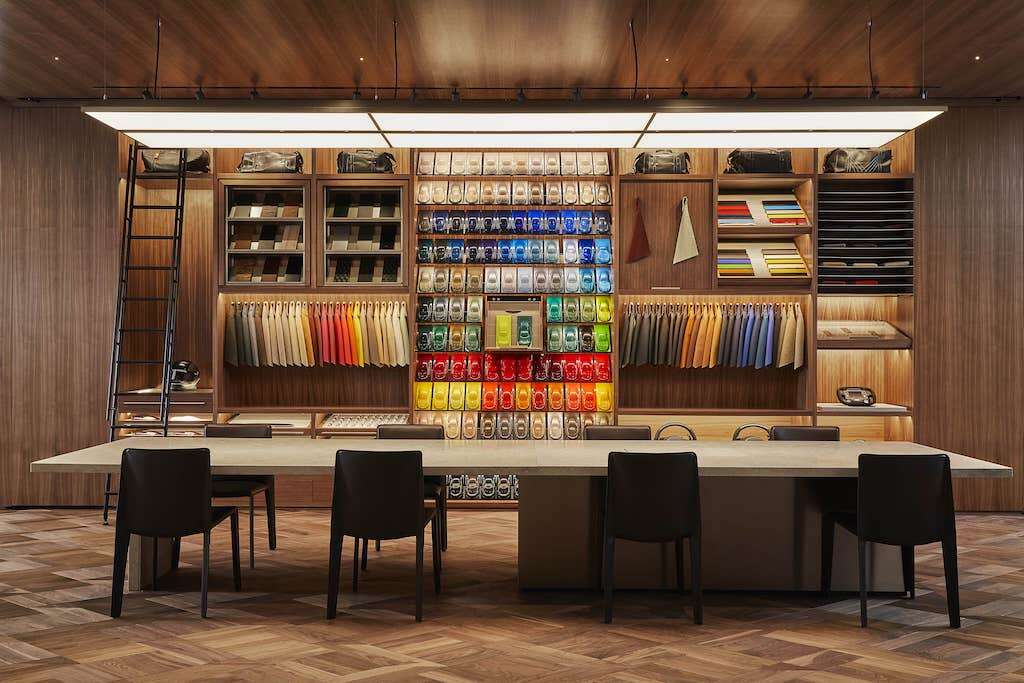 For more information, visit astonmartin.com