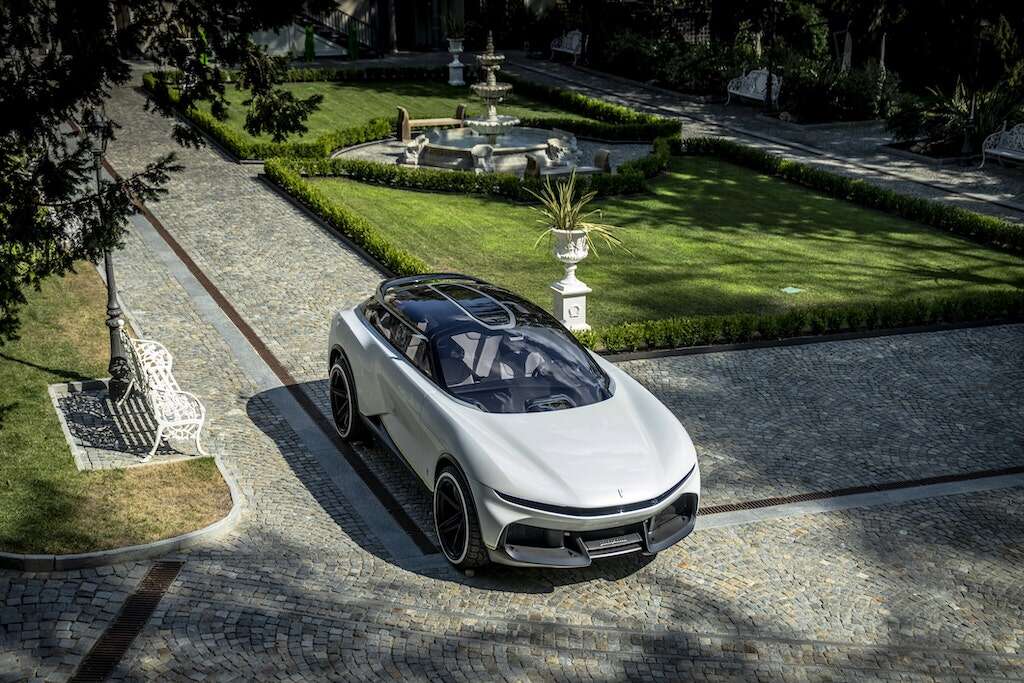 Italian luxury electric car manufacturer Automobili Pininfarina has unveiled the design concept for its debut luxury SUV, PURA Vision, set to make its public debut at Monterey Car Week this month.
PURA Vision is envisioned as a dramatic electric Luxury Utility Vehicle (e-LUV) and marks a new chapter for the car manufacturer whilst encompassing its 94-year heritage and timeless design principles, as showcased by other models such as the superfast Pininfarina Battista.
The car is the first part of a new portfolio and combines the road presence of an SUV with the characteristics of a low-slung sports car, featuring an elegant silhouette, sharp lines and dramatic proportions.
According to Francesco Cundari, interior design director at Pininfarina, the model "combines the personality of a sports car with the space and comfort of a luxury vehicle".
[See also: Pininfarina Battista: Silent and Street Legal]
Classic design, distinctive twists
The SUV was conceived, designed and developed in Italy by Automobili Pininfarina's family of in-house experts, featuring a distinctive face with hidden headlights and a sophisticated upper body inspired by luxury sailing yachts – a nod to the Pininfarina design studio's experience in yacht design.
This concept is taken further with the car's interior; 'floating' front seats emulate the foil of a sailing craft, while the center console resembles the boom. The dashboard appears to merge with the exterior as the lines of the hood extend into the spacious cabin, with a panoramic glass roof adding to the light and open feel inside.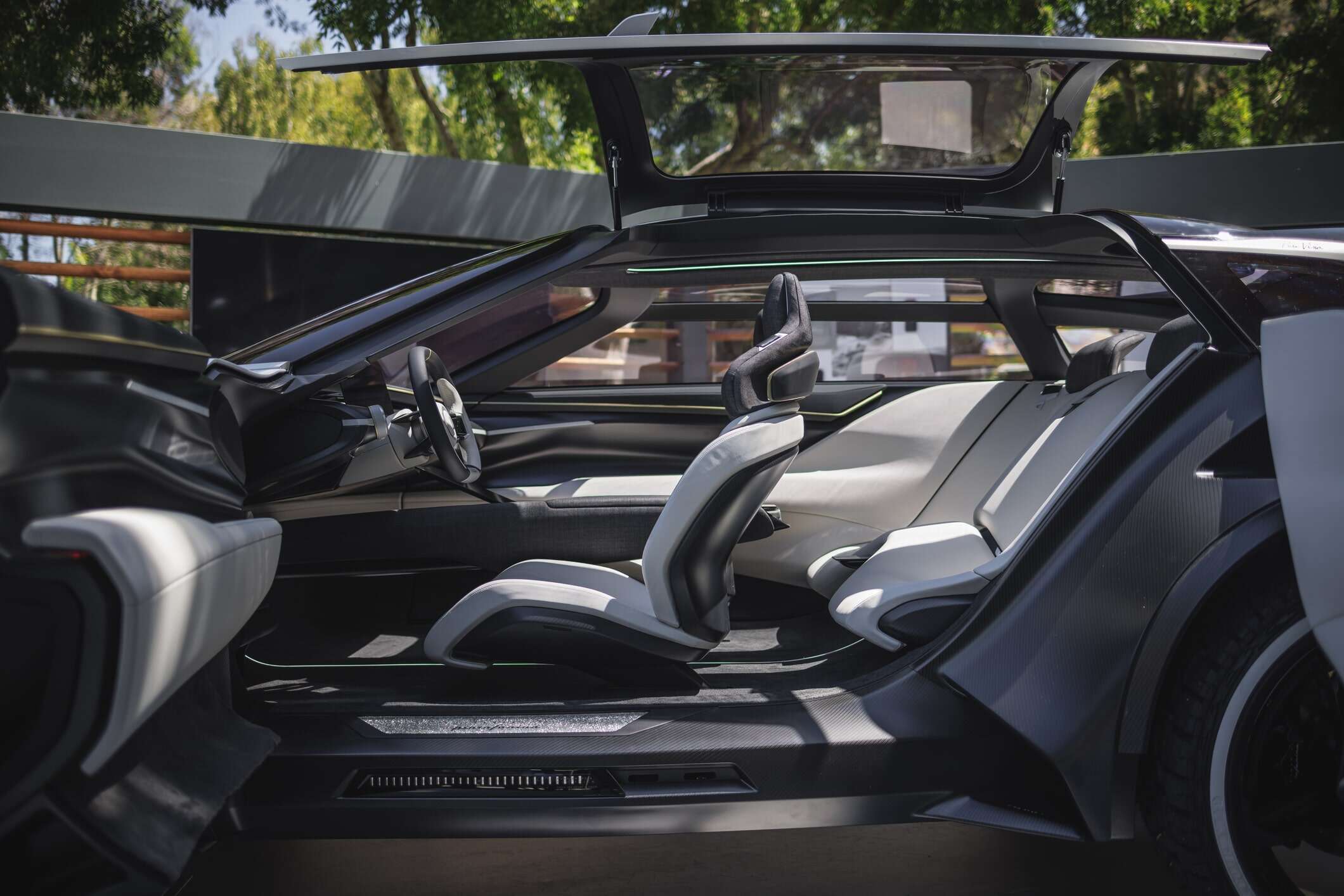 Chief design officer Dave Amantea said: "PURA Vision embraces the DNA of iconic vehicles from Pininfarina's past, to shape the future with sharp lines and a modern aesthetic. It is distinctive from every angle and showcases our PURA design philosophy on a new kind of vehicle. 
"A dramatic presence, inviting interior and curated materials make this a car like no other, yet clients will recognize it as a Pininfarina with its beautiful body, timeless proportions and technical lower body detailing."
The future of 'LUVs'
Just like Pininfarina's other models, PURA Vision presents a sustainable vision for luxury automobiles from its build to superior energy efficiency, featuring materials such as anodized aluminum and carbon fiber for a strong yet lightweight body.
Waste aluminum has been repurposed into protective kick plates for the pillarless door sills. Inside, soft semi-aniline leather mixes with a durable textile fabric made from 30% Nativa wool and 70% recycled polyester.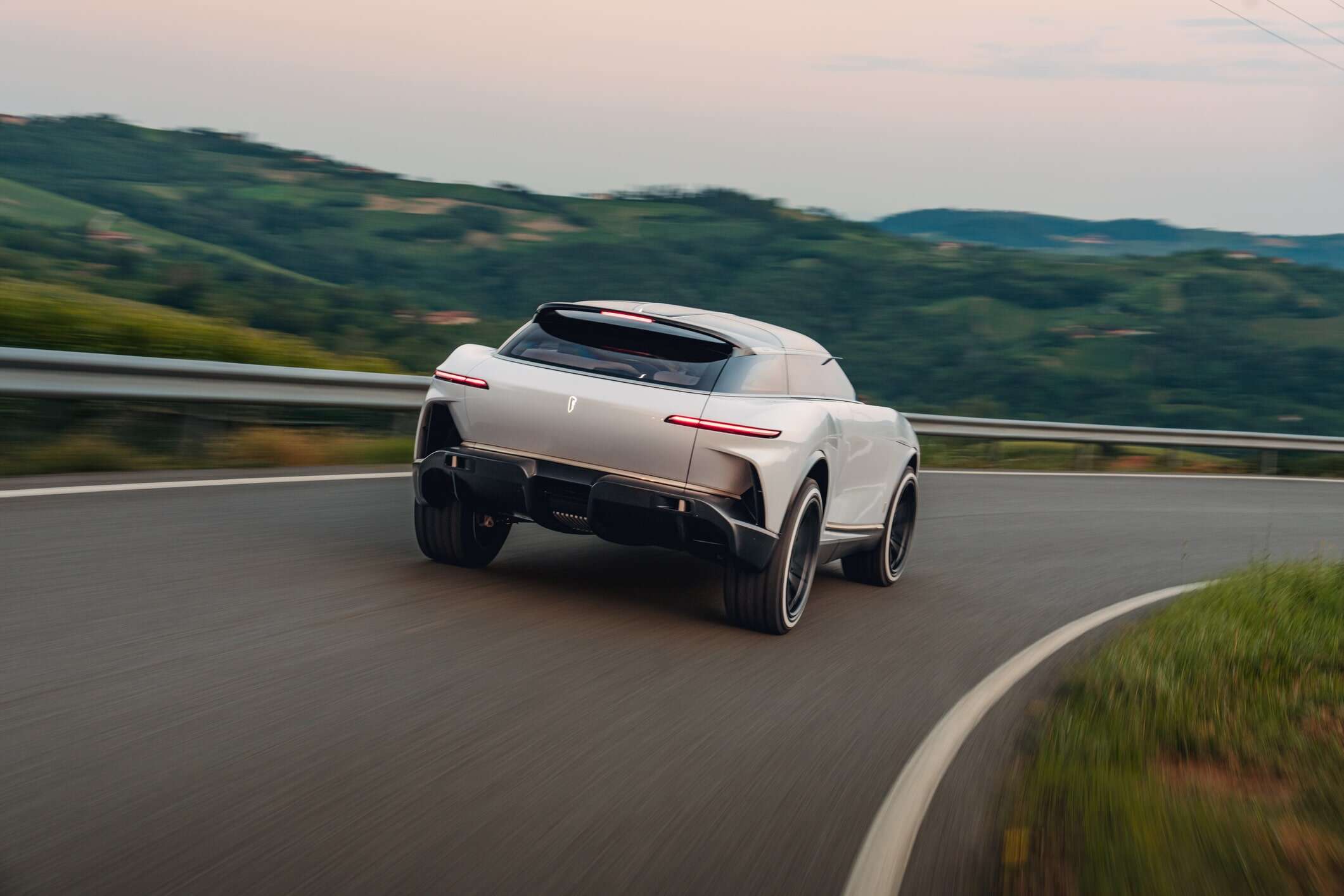 As fit for the first of a new generation of Automobili Pininfarina vehicles, no detail is spared when it comes to the PURA Vision's technology-rich cabin. The central touchscreen display rises from the console but can be stowed away, and speakers in the headrests provide sound for each occupant.
Passengers will enjoy an extra level of comfort and luxury throughout their journeys thanks to an integrated wine cooler between the rear seats.
Automobili Pininfarina PURA Vision is set to make its public debut at the company's private residence during Monterey Car Week this month, where it will be joined by the recently-revealed Battista Edizione Nino Farina hyper GT and another new production vehicle.
It will also appear later on in the week at The Quail, A Motorsports Gathering.
[See also: The Macallan Launches Luxury Experience for Monterey Car Week]