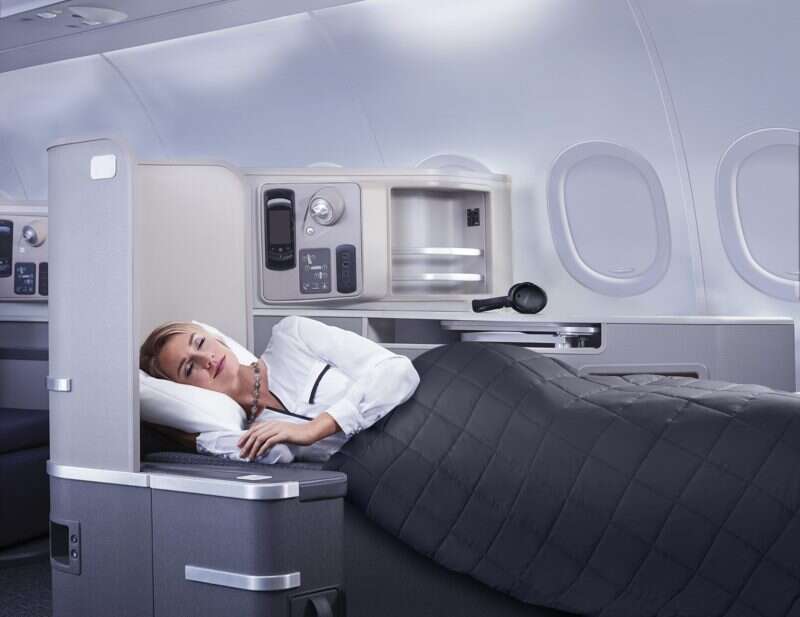 American Airlines is perhaps the most reputable airline company in the world, and boasts one of the most impressive First Class offerings in the sky. It operates more flights than any other company in the US and carries over 200 million passengers per year.
Only a fraction of those 200 million will experience American Airlines First Class. If you opt to travel first class, you can expect a host of on-the-ground and in-the-air perks ensuring you arrive relaxed and well-rested for your getaway.
With this in mind, Elite Traveler has curated a guide to reveal all you need to know about flying American Airlines first class. Before we dive into the details, however, the first thing to note is that American Airlines offer two types of first class service: First and Flagship First.
The airline's 'standard' first class ticket will bag you the highest level of service on domestic journeys in the US. Meanwhile, Flagship First is a step beyond this; it refers to first class travel on the airline's international routes and certain US transcontinental routes, specifically  Los Angeles LAX – New York JFK, San Francisco SFO– JFK and LAX – Miami MIA.
With those key details out of the way, it's time to take a closer look at what passengers can expect when flying American Airlines first class.
[See also: The Best Private Jets for 2023: Bigger, Faster, Further]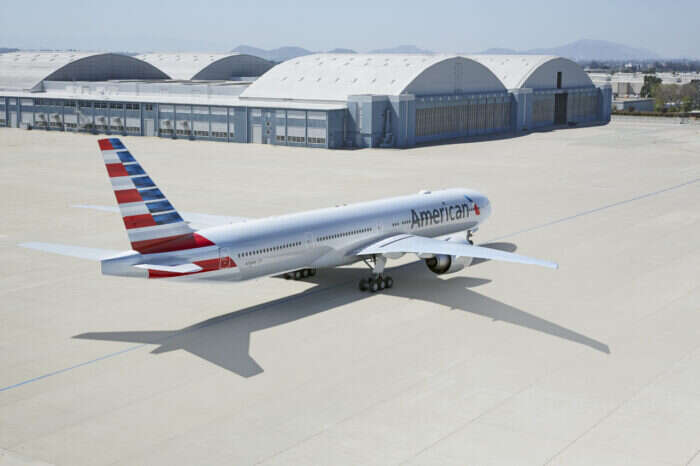 American Airlines announced plans to unveil its new Flagship lounges in 2017 as part of a $200m investment in the luxury travel experience. Since then, five premium Flagship lounges have been created in Chicago (ORD), Dallas Fort Worth (DFW), JFK, LAX and MIA. 
The lounges offer Flagship First passengers (as well as those traveling Flagship Business) the chance to shut themselves away from the masses and recharge at ground level. Across the five lounges, passengers can access shower suites, quiet rooms and individual work pods as well as a range of food and drink options including buffet meals, premium wine, champagne or cocktails. 
Those hoping to swerve the buffet are in luck, as American Airlines Flagship First Lounges also offer an elevated Flagship dining service at four of its five lounges, Chicago excluded. Passengers can enjoy a full-service sit-down dining experience with tailored menus created using locally sourced ingredients.
As part of the airline's premier dining experience, alcoholic refreshments come in the form of cocktails designed by renowned mixologist Pamela Wiznitzer and hand-selected wines from master sommelier Desmond Echavarrie.
Outside of the US, first class passengers touching down at London Heathrow can take full advantage of the American Airlines arrivals lounge complete with spa shower suits, champagne bar, a la carte dining, valet ironing and a business center.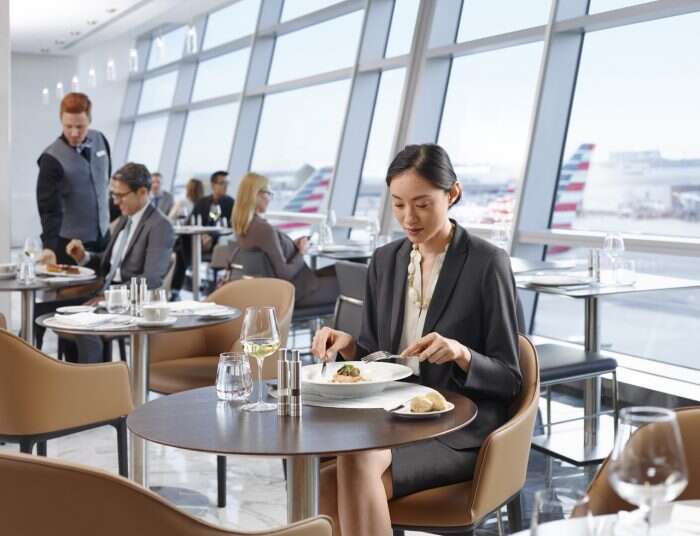 In-flight 
Boasting the youngest fleet of any US global carrier after completing an extensive $28 billion re-newel and investment program, American Airlines' first-class passengers will enjoy a modern, comfortable and connected in-flight experience. First class domestic passengers can expect wider seats (at least 3 inches bigger than the smallest coach seat) and more legroom, as well as wifi and all the entertainment you would expect.
There are only two models of aircraft that offer the American Airlines Flagship First service: the A321 Transcon and the Boeing 777 300 ER. Both feature comfortable lie-flat seats measuring a roomy 21 to 21.5inches, which is approximately four inches wider than economy class. 
[See also: The Benefits of Flying Delta First Class]
With just eight Flagship First seats available on American Airlines' Boeing  777 300, the cabin feels intimate and exclusive. The swivel seat allows you to rotate to face the window, enabling you to create your own mini-office. Keeping it small-scale, the Flagship First cabin on the A321 Transcon isn't much bigger; it has just 10 seats, arranged in five rows of 1-1 seating.
Passengers will be given Bang & Olufsen headphones to enjoy the free onboard entertainment as well as a Casper sleep kit with pillows and blankets and a Shinola, D.S. & Durga amenity kit filled with essentials.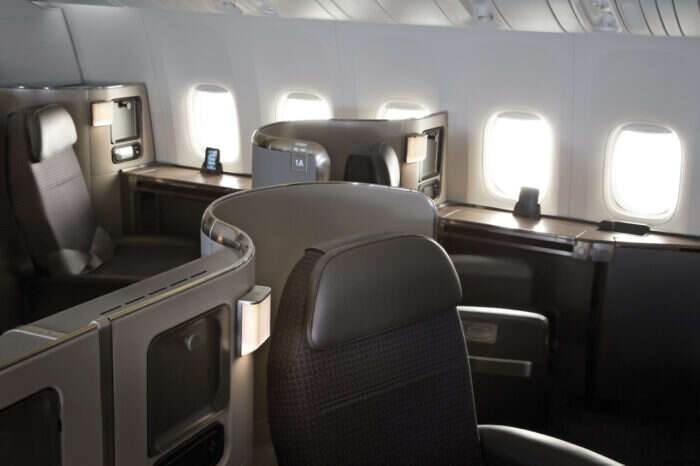 Food and Drink
When flying Flagship First, passengers can expect menus featuring authentic flavors created by world-leading chefs using locally sourced ingredients. 
Keen to champion both established and up-and-coming culinary talent, American Airlines has teamed up with US non-profit The James Beard Foundation for its culinary offering.  Kicking off the partnership just before the pandemic in December 2019 was acclaimed chef and James Beard-award winner Sarah Grueneberg, of the highly regarded Monteverde restaurant in Chicago. Grueneberg has brought her adventurous brand of Italian cooking to the skies with curated dishes such as Grilled Roman-style artichokes with black truffle, and Artichoke ravioli with green olive pistachio pesto. 
When flying to Japan, China, Australia and New Zealand, the flavors of the onboard cuisine change. American Airlines has partnered with acclaimed chefs from across these regions to showcase the best of the areas, including the likes of celebrated Japanese chef Jun Kurogi.
Passengers can choose from a selection of fine wines curated by award-winning master sommelier Bobby Stuckey, previously sommelier at The Little Nell in Aspen before joining world-renowned chef Thomas Keller at The French Laundry in Yountville, California.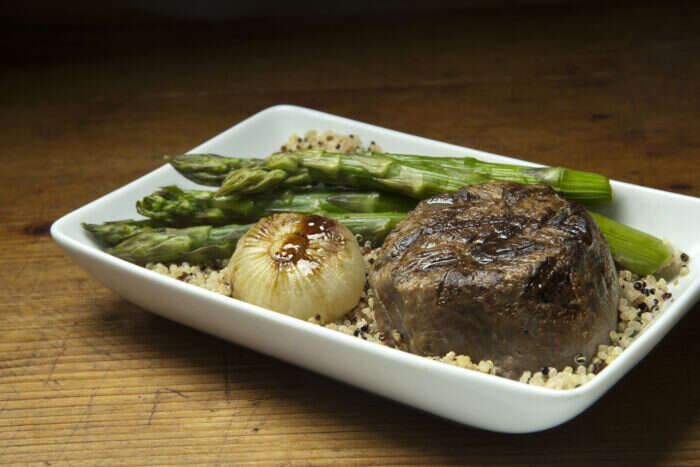 Service
As a founding member of the One-World alliance, American Airlines prides itself on offering world-class customer service. It was recently named a five-star global airline by the Airline Passenger Experience Association in recognition of its customer-focused ethos. 
The first class experience begins long before you reach the executive lounge, with Flagship First passengers gaining access to private or priority check-in with access and an expedited security line. First class passengers also benefit from additional baggage allowance and are first to collect their checked luggage, allowing for a breezy departure from the airport. 
[See also: Twenty For 20: Iconic Jets of the Past and Future]