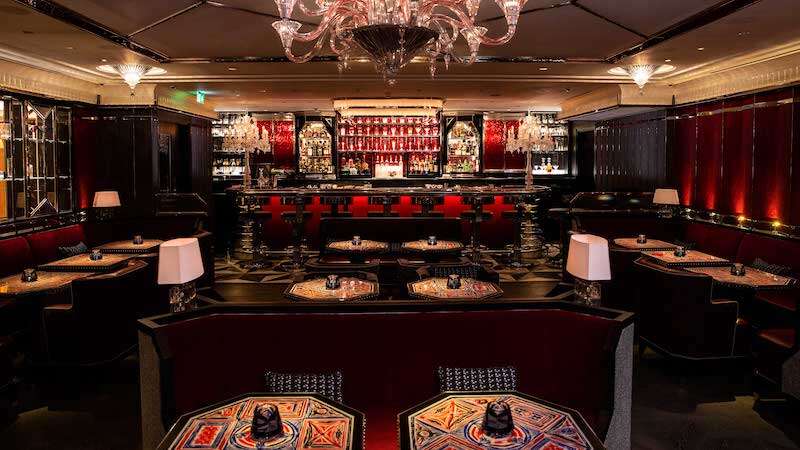 Hiding at the bottom of Harrods, underneath the iconic department store's floor upon floor of designer boutiques, is a secret: The Baccarat Bar.
First opened in the summer of 2020, the bar is a coming-together of two iconic brands. Designed by the legendary Baccarat team, the space is an unadulterated celebration of luxury, with walls decked out in that sumptuous crimson hue so synonymous with the glassware maker, 
Given its location (and both brands' reputations), the bar is an oddity. Most drinkers frequenting this area will know exactly what they like – a preferred whisky for example, or perhaps a particular vintage from their favorite champagne house. What they are unlikely to expect is a cocktail bar putting out some seriously whacky and creative drinks.
Led by head bartender Michal Janusz Maziarz, the Baccarat Bar has this summer released its first new menu since opening. To create the new 16-strong cocktail list (including 4 non-alcoholic options), Maziarz tells me, he looked to Baccarat's time-honored glass-blowing techniques for inspiration and focused on creating recipes that were as much about the crafting process as they were the finished result.
[See also: Glenfiddich Launches Whisky Pop-up in Harrods]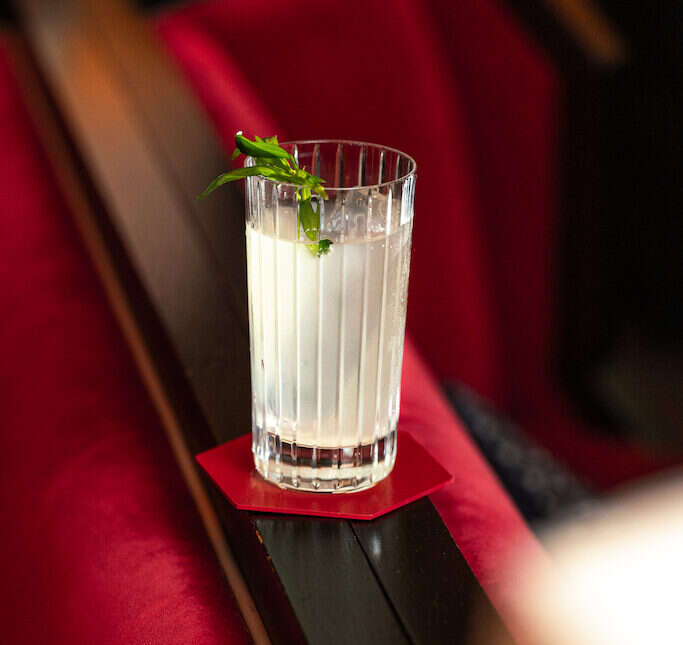 To this end, the new menu employs a huge variety of complex techniques – from fermentation and oxidization to emulsification and clarification – each of which is focused on a process of transformation. 
At first glance, the menu looks intimidating (it is unusual to see ingredients such as Iberico bone extract, fermented sweet potato or mezcal vinegar on a cocktail list), but each reveals themselves to be more accessible than expected. That Iberico, for example, proves to be more of a subtle, lingering smoke than a strong salty pork flavor, and mezcal vinegar works hard to elevate Baccarat Bar's take on a margarita. 
[See also: Apollo's Muse Members' Club Launches Inside Bacchanalia]
These are fun, clever and completely unique drinks, with each served in handmade Baccarat crystal glassware. "We tried every cocktail in every glass," Maziarz says. No detail has gone unthought of here.
Naturally, the lengths gone to to create this menu, and each drink within it, make recreating a recipe at home tricky – but not impossible. Maziarz has revealed the method for Alter Life, which, with its fresh combination of Clairin Haitian rum, lime and a touch of mint, is as close to a mojito as the Baccarat Bar is likely to get.
[See also: The Bell Pepper Cocktail by Gleneagles American Bar]
Ingredients:
25ml of Clairin Sajous infusion
5ml fresh lime juice
Top tonic water
Clairin Sajous infusion:
700ml Clairin Sajous
70g purple artichoke hearts
35g Fresh Tarragon
35g Smoked Almonds
35g Lime peel
0.05g menthol crystals
Method:
Clairin Sajous infusion:
Clean the artichoke hearts and chop all other ingredients into small pieces. Add to a large container with the Clairin Sajous and infuse for 48 hours. Once infused, strain through a cloth.

AlterLife: Build over ice in a highball glass and top up with tonic.