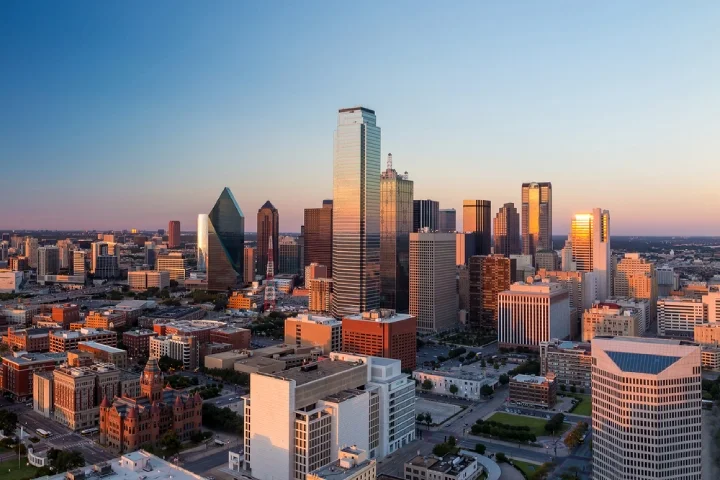 Beyond its rich culture of art, theatre and music, Dallas has a thriving fine dining scene that caters to food enthusiasts seeking upscale and exquisite dining experiences.
The city showcases an array of high-end restaurants that showcase innovative and sophisticated dishes, often prepared by renowned chefs with a focus on premium ingredients and top-notch service.
Dallas offers a wide range of dining options, from Southern comfort food and Tex-Mex to upscale fine dining experiences. The city's strongest quality is indeed the highly diverse population, which contributed to its variety of international cuisines and fusion eateries.
The best restaurants in Dallas
Fearing's
Located within the luxurious Ritz-Carlton Dallas, Dean Fearing's restaurant blends elevated cuisine and innovative design. Head Chef Dean Fearing, the author of The Texas Food Bible, creates an innovative menu that diners can sample, including Texas farm-to-market specialties. Interestingly, he is often referred to as the 'Father of Southwestern Cuisine'. 
Fearing's offers an elegant and sophisticated ambience, exuding a blend of Texas charm and modern luxury. The interior decor includes warm tones, rich textures, and stylish furnishings, creating an inviting and comfortable setting for all guests. 
The restaurant's Southwestern-inspired menu is a fusion of Texas flavors, American classics and international influences. Featuring a wide range of dishes, every one of them showcases creative and bold combinations. For instance, it offers a lobster coconut bisque with Thai pork dumplings or, if feeling more adventurous, the barbequed oysters with crab and smoked bacon might be a better choice. 
For a private event, the intimate wine cellar provides a private dining space for 16 people and features a vaulted ceiling. 
The Mansion Restaurant
Inside Rosewood Mansion on Turtle Creek, The Mansion Restaurant serves contemporary American cuisine with French influences. Known for its sophisticated ambience, impeccable service and exquisite cuisine, The Mansion Restaurant offers a memorable and upscale dining experience.  
Once a private estate from the early 1900s, the restaurant has long been hailed as one of Dallas's best for fine dining. The Mansion's settings exude classic elegance, with refined decor, upscale furnishings and a beautiful courtyard that adds to its charm. The sleek furnishings, wood-paneled walls and vibrant artwork add to the intimate yet relaxed scene. Guests can dine on the veranda and enjoy picturesque views – the perfect spot for an al fresco meal.
This establishment offers a menu of contemporary American cuisine with a focus on locally sourced and seasonal ingredients. Indeed, seasonal tasting menus are available for all diners to enjoy accompanied by rare Texas vintage wines. Normally, the set menus start at $135 per person for five courses but can reach $165 per person for seven courses plus an additional $100 for wine pairings. 
Classic Peruvian chevice and Japanese A5 Wagyu striploin are only a couple of the offerings that The Mansion Restaurant provides, perfectly highlighting its international and modern twists. 
Knife
Knife is a renowned and innovative restaurant in Dallas, especially known for its steaks and its award-winning chef, John Tesar, who was also a Top Chef contestant and James Beard nominee. 
Located in the Highland Dallas Hotel, Knife offers a unique dining experience that shows off the art of meat and beef preparation and commitment only using high-quality and locally-sourced ingredients, coming directly from the hands of Texan ranchers and farmers. 
The ambience at Knife can be described as chic and contemporary, with a touch of elegance. The restaurant's interior features modern design elements, like the sleek chandeliers and wood-panelled walls. 
Knife Steakhouse serves something for everyone, from a 240-day dry-aged steak to classic cacio e pepe. Apart from steaks, Knife also offers a raw seafood bar and authentic burgers. 
Nick and Sam's
Since opening its doors in 1999, Nick & Sam's has become one of Dallas's most popular upscale dining destinations. Known for its prime steaks, seafood and luxurious dining experience, this establishment has become a staple of Dallas' fine dining scene.
Nick & Sam's offerings include steaks cuts such as New York strip, prime ribeyes, Wagyu, filet mignons and porterhouse steaks, prepared by executive chef Chef Samir Dhurandhar.
The restaurant prides itself on sourcing the finest quality beef and expertly preparing each cut to guests' preferred temperature. However, the menu also includes a wide range of seafood dishes, such as lobster, salmon and seabass.
The stately decor features leather chairs, dark wood and soft lighting for a sophisticated atmosphere. 
Cadot Restaurant
Cadot Restaurant is an upscale French eatery in Dallas, owned and operated by chef Jean-Marie Cadot. He was born in Paris and his family has been in the culinary industry since the 1700s. 
Chef Cadot brings his French culinary heritage and passion for fine dining to Dallas, offering a refined and intimate dining experience, making his restaurant the perfect destination for a romantic dinner.
Cadot Restaurant is known for its carefully curated menu, featuring dishes that showcase the chef's culinary expertise. Some of the most poignant dishes are escargot sauteed in a pernod garlic cream sauce, veal scaloppini with lemon butter caper sauce and the comforting creme brulee with raspberries.
Ocean Prime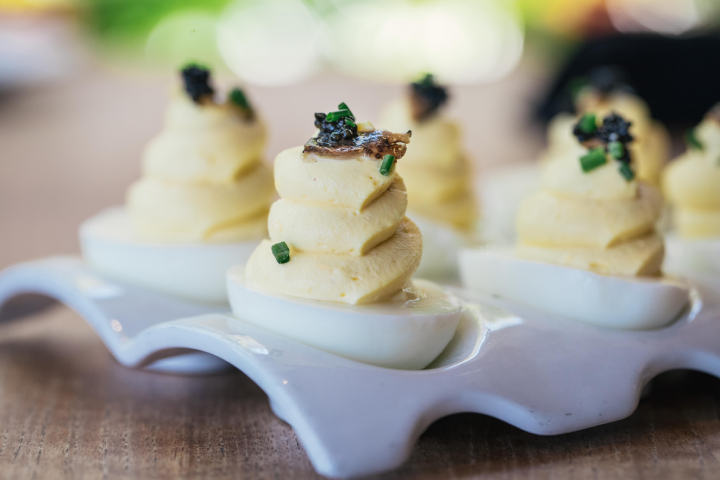 Part of the Cameron Mitchell Restaurant Group, Ocean Prime is known for its sophisticated personality, top-quality seafood and steaks and impeccable service. Its position in the prized Rosewood Court neighborhood reflects the luxurious dining experience it provides.
Alongside the main dining room and lounge, there are four private dining rooms offering some privacy. In addition, the establishment also includes a temperature-controlled enclosed terrace and a seasonal outdoor terrace, where guests can take in the stunning Dallas views.
When it comes to the menu, every ingredient is responsibly-sourced, coming directly from local farmers, fishermen and bakers.
Town Hearth
Located in the Design District in Dallas, Town Hearth is one of the most acclaimed dining establishments in the city. It is owned and managed by restaurateur Nick Badovinus, who gave his business an extravagant and unique reputation. 
The restaurant embodies a lavish private estate, with opulent and captivating decor including crystal chandeliers above every single table and red leather chairs. Vintage cars and motorcycles are parked throughout the floor and an array of artwork is seen exposed on the walls, creating almost an art gallery.
Its heart, though, is not exclusive to its appearance. Town Hearth indeed offers a raw bar with exotic finds like sliced hamachi and some of the best steaks in town, including the rare Mishima Wagyu.