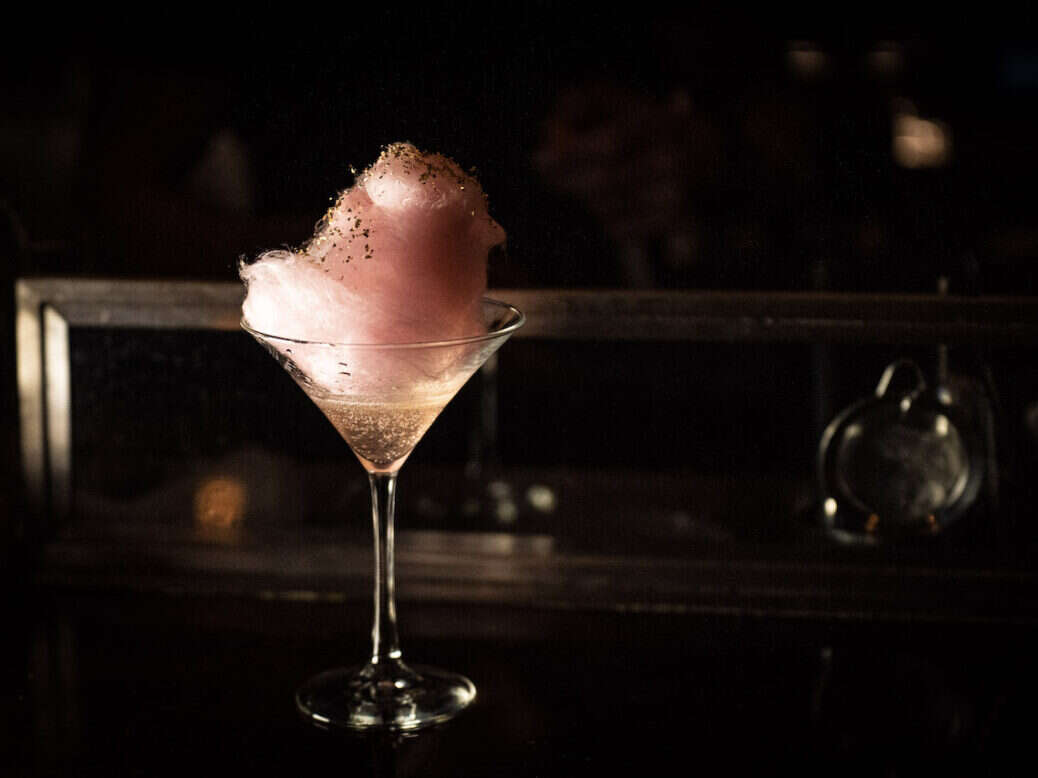 There is just something about a members' club that continuously appeals: The idea of gaining entry into a secret club, with only the most esteemed granted access, has been so cleverly adapted from playground folly into a grown-up commodity.
One of the latest to join NYC's ever-growing list of members-only bars is 9 Jones in the West Village. The culmination of several buzzing hospitality brains – including Richard Wheeler and Josh Angel from 1Oak – 9 Jones is every inch a members' club: Dark, moody interiors; highly exclusive guest list; and plenty of indulgent drinks.
The main sitting area is characterized by its petrol-blue walls, plush velvet seating and luxe gold finishes, but the star of the show is a separate, concealed space. Open only to 9 Jones' most elite clientele (there has been many a celeb spotted, but we won't go as low as to name them), this portion is marked by the heavy curtain that surrounds it, with a separate entrance for complete discretion. Planning a private event? The bar can be booked in its entirety, too.
[See also: The Best Private Dining Rooms in London]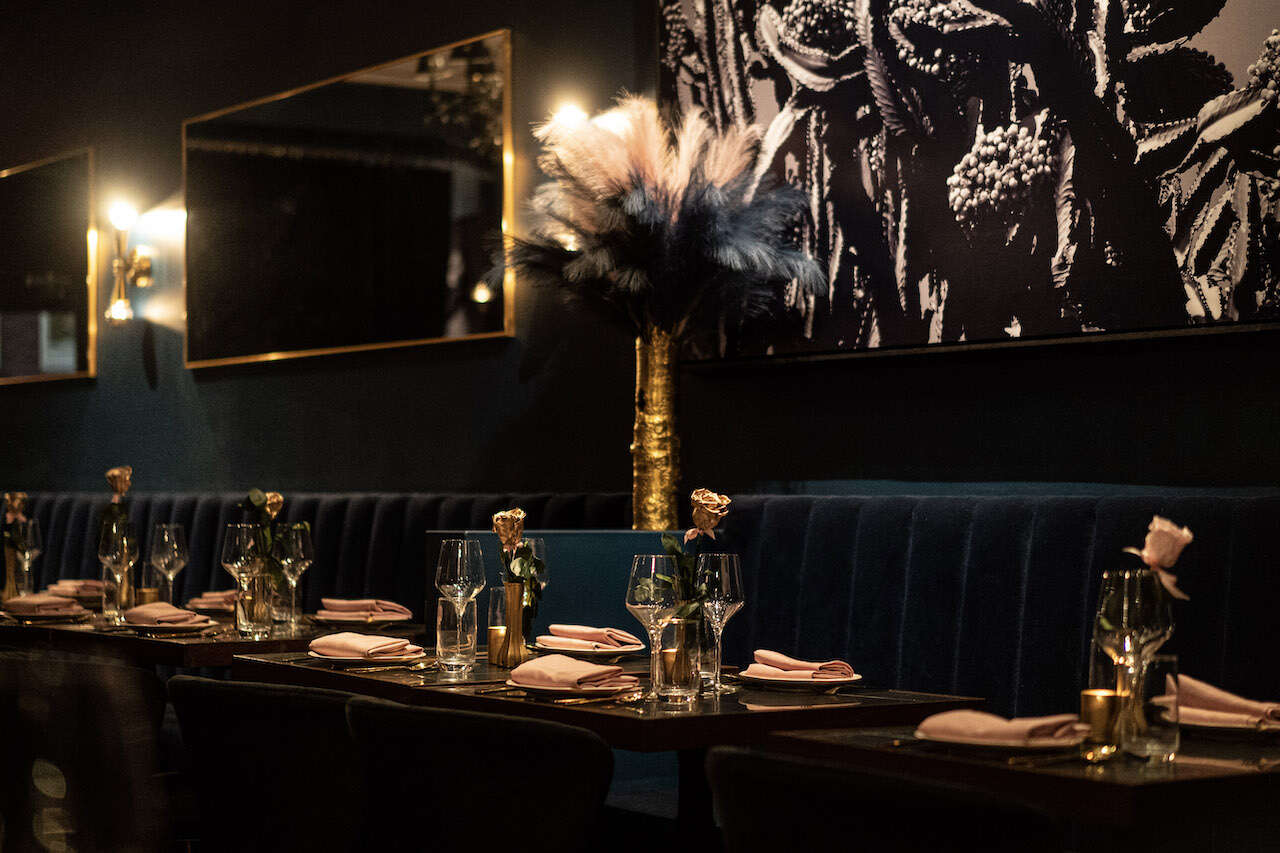 There's little point in a showstopping interior if the menu doesn't match up though – fortunately, 9 Jones' does. As well as a Greek-inspired selection of dishes, the bar offers a quirky trolley service, in which a vintage golden trolley, bedecked with the most premium of spirits, is wheeled through the venue directly to your table ready for a bespoke mixology experience. It takes cocktail-bar fun to the next level. 
On the main cocktail menu, the Side Piece also delights with a sweet mixture of Grey Goose, pomegranate and lemon made only even better with the addition of cotton candy and gold leaf. 
[See also: Principe Brings the Italian Coast to New York City]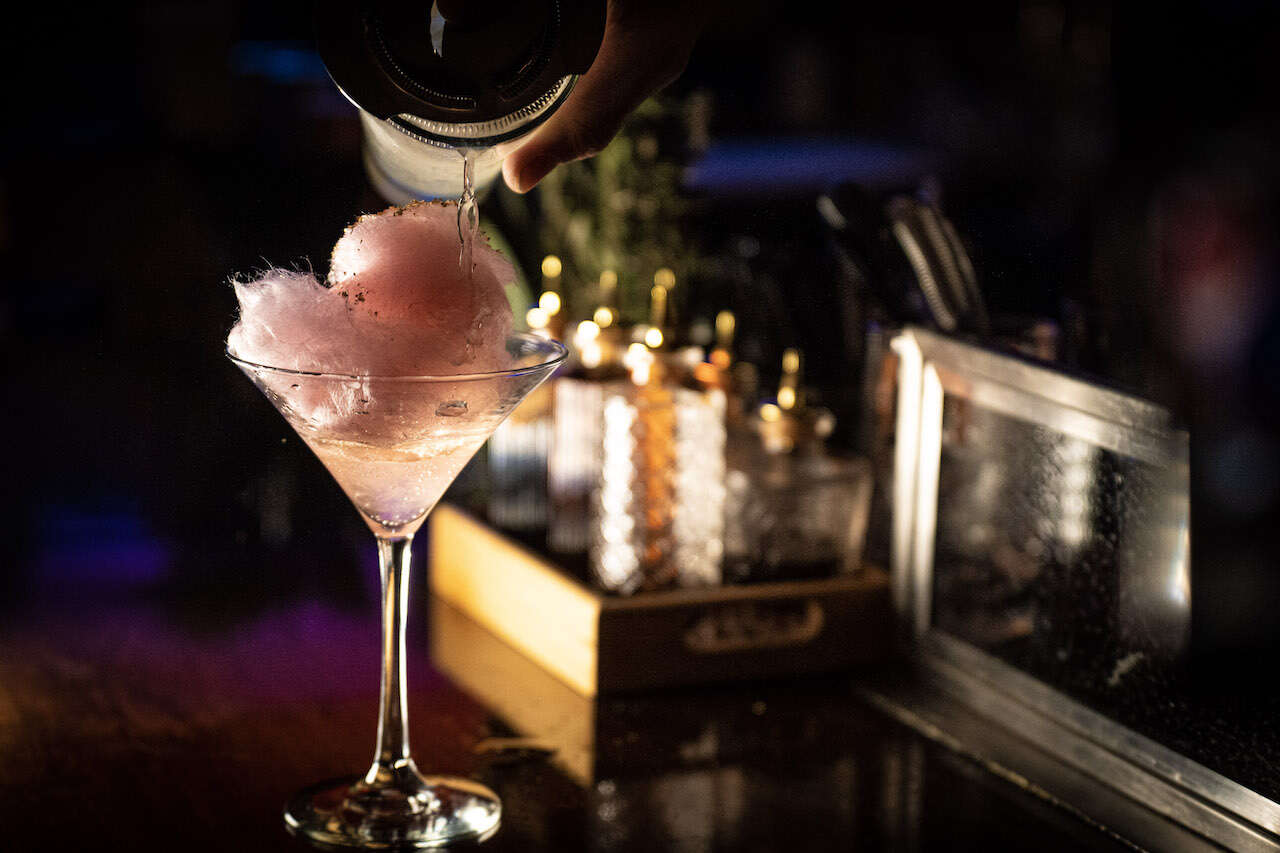 Ingredients:
2oz Grey Goose vodka
¾ oz lemon juice
¾ oz pomegranate 
1 oz prosecco 
Gold leaf
Cotton candy 
Method:
Add the vodka, lemon juice and pomegranate to a side car over ice. Separately, pour the prosecco into a martini glass. To serve, balance a ball of cotton candy over the martini glass and top with gold leaf before pouring over the chilled vodka, lemon juice and pomegranate mix.
[See also: The Most Exclusive Whiskey Tastings in the US]