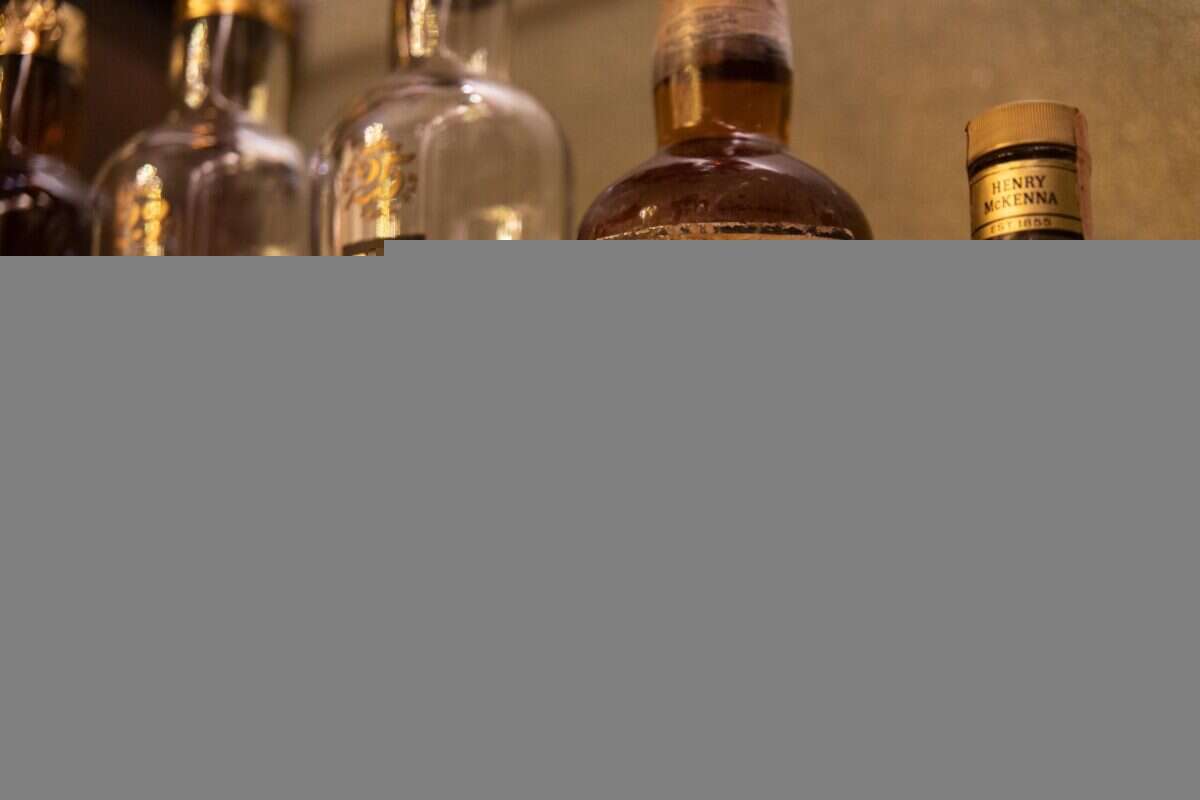 As Mark Twain once put it, "Too much of anything is bad, but too much good whiskey is barely enough." Indeed, America has seen sales of premium whiskey and bourbon soar in recent years, with the most coveted bottles fetching thousands of dollars at auction. Sampling this legendary spirit is a must when visiting the US, but with so many distilleries to choose from separating the most exclusive whiskey tasting experiences from those that are run-of-the-mill can be tricky.
The golden-brown liquor has a rich history that dates back to the 18th century when Scottish and Irish settlers brought the practice of distilling whiskey to Tennessee and Kentucky. Since then, the spirit has survived its fair share of hardships including the violent Whiskey Rebellion tax protest and 13 long years of Prohibition.
In order to be classified as bourbon, there are a few rules producers have to follow. As well as being made in the US, the liquor must be created with a grain mixture that is at least 51% corn, distilled to no more than 160 proof (80% alcohol by volume) and aged in new, charred oak containers. As for Tennessee whiskey, the requirements are almost identical, except it must be made in (you guessed it) the state of Tennessee and filtered over charcoal from sugar maple trees.
To help you enjoy the very best whiskeys the US has to offer, we've rounded up the most exclusive tastings. From the heart of downtown Louisville to the idyllic Kentucky countryside, these distilleries are guaranteed to have you reaching for the bourbon next time you're stocking your drinks cabinet.
[See also: The Most Exclusive Scotch Whisky Experiences]
Bardstown 
It is fitting that our round-up of the most sought-after whiskey tastings in the US kicks off in Bourbon County, Kentucky. Here, set within 100 acres of farmland, lies the Bardstown Bourbon Co. Founded in 2014, the modern distillery has been pushing boundaries with its innovative approach to whiskey-making, producing both experimental blends and bottles which remain true to tradition.
Since opening, Bardstown has become a must-visit destination for whiskey lovers, with guests able to visit the distillery, stop for a bite to eat at the restaurant (which serves Kentucky classics made with locally sourced produce) and visit the bar to sample the extensive craft cocktail menu (the barrel aged Old Fashioned is not-to-be-missed).
The most exclusive of the distillery's immersive experiences is the Taste of Bourbon History which takes place in the spectacular whiskey library. Surrounded by elusive bottles of over 400 bourbons and ryes dating back to 1892, guests are given a rare opportunity to take part in a tasting of three vintage whiskeys with an expert on-hand guide.
Woodford Reserve
Next on our list of seriously exclusive whiskey tastings is Woodford Reserve, situated in the heart of Kentucky's Woodford County. The distillery caters to both ends of the market producing everyday bourbons you'll have seen at the liquor store and pricier bottles like those from the Bacarret Edition.
Over the last 17 years, Woodford Reserve has also been releasing its annual limited-edition Master's Collection expression, the most recent of which is the Five-Malt Stouted Mash – a rich, malty bourbon reminiscent of a classic beer.
Eco-conscious travelers will be pleased to hear the distillery has undertaken significant efforts to minimize its impact on the environment, recycling 98% of waste material across all operations and composting 87% of food scraps on the property.
For a behind-the-scenes tour of the distillery, lab and warehouse, book the VIP Master Distiller Tour led by Chris Morris and Elizabeth McCall (the creative minds behind the Master's Collection). During the two-hour experience (priced at $500 per person) you'll learn about the fascinating whiskey-making process and sample some of Woodford Reserve's rarest bourbons.
[See also: Sustainable Whisky and Spirits for Eco-Conscious Drinkers]
Michter's Distillery
With a heritage that dates back to 1753, Michter's certainly knows a thing or two about making exceptional whiskey. Legend has it that when the American Revolution broke out, George Washington visited the storied distiller, buying enough rye whiskey to get his troops through the merciless winter at Valley Forge.
And it's not just heads of state that have a soft spot for the distillery. Michter's most elusive spirits can be found in the cellars of discerning whiskey collectors around the globe – if they can afford it. In July 2020, a private barrel selection of the 10 Year Old Kentucky Straight Bourbon was sold for an eye-watering $210,000.
Located in the heart of downtown Louisville, the historic distillery is well worth a visit. The monthly Legacy Tour is the most comprehensive of the whiskey tastings available. During the inspiring two-hour experience, you'll get to sample seven exclusive spirits including some of the rarest expressions such as Michter's 20 Year Old Kentucky Straight Bourbon.
My Old Kentucky Dinner Train
While the next experience on our list isn't a distillery, taking a trip onboard this luxurious 1940s vintage railroad car is another great way to immerse yourself in America's rich whiskey-making history.
During the exclusive Bourbon Excursion (which departs from Bardstown), guests will embark on a two-and-a-half-hour journey through the idyllic Kentucky countryside, passing Jim Beam's distillery and the safe house of notorious outlaw Jesse James along the way. The trip includes a gourmet four-course meal (you can book a private table for two) and a bourbon tasting guided by the expert master distiller.
Maker's Mark
Our list of the most exclusive whiskey tastings in the US would not be complete without mentioning Maker's Mark. The iconic distillery's origins date back to 1953 when Bill Samuels Sr set out to create an easy-to-drink yet flavorful bourbon based on the family's trusted 170-year-old recipe.
Today, the red-wax sealed bottles have become a staple of countless drinks cabinets thanks to the signature style which expertly balances silky sweet notes of caramel and vanilla with a hint of spice.
A visit to the distillery is a real treat. Set within 1,000 acres of farmland in Loretto, Kentucky, the grounds have been immaculately preserved. Over the years, Maker's Mark has shown an impressive commitment to sustainability, installing solar panels, recycling all waste, setting up a research repository for white oak trees and installing a 33-acre natural water sanctuary to preserve and protect the land that filters the water.
If you've got a sweet tooth, consider joining the Bourbon and Chocolate tasting experience where you'll get a chance to sample the Cask Strength liquor thoughtfully paired with artisan chocolates.
Jack Daniel's
Of course, if you're visiting Tennessee you can't ignore Jack Daniel's – the best-selling whiskey on the planet. Walk into almost any bar and you're guaranteed to spot a bottle of the signature charcoal-mellowed Old No. 7.
For over 150 years, the wildly popular liquor has been produced in the tiny town of Lynchburg, south-central Tennessee. Consider taking the two-hour Taste of Lynchburg experience for a guided tasting tour of the historic distillery where you'll get a chance to sample some of Jack Daniel's more exclusive whiskeys including Gold 27, Sinatra Select and Single Barrel Rye. The tour also includes lunch at Miss Mary Bobo's Boarding House restaurant for a taste of traditional Southern hospitality.