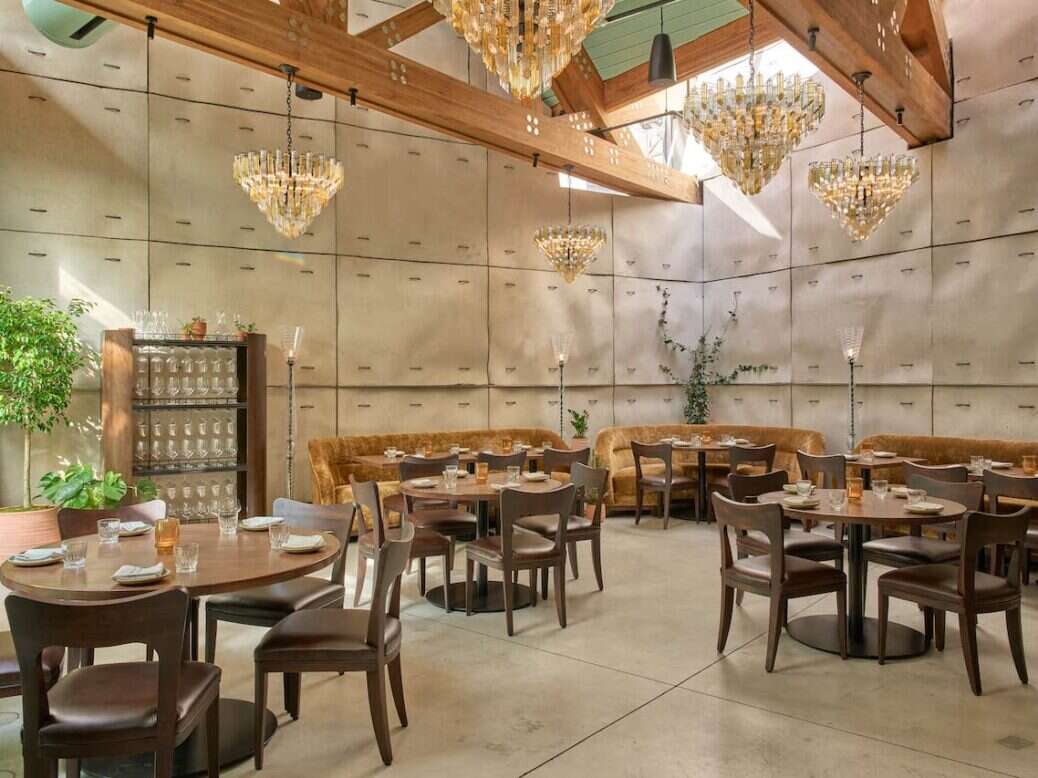 If there is one thing New York is not short of, its Italian restaurants – from the fancy fine-dining spots to the casual joints, the city has this beloved cuisine covered. This isn't to say, however, there isn't always room for a fresh take, as chef Abram Bissell, formerly of Eleven Madison Park, is on a mission to prove with the opening of Principe.
Located in SoHo on the corner where West Broadway meets Prince St., the freshly opened Principe is rooted in Italian culinary sensibilities, with a design-forward interior and accessible sharing menu easily establishing it as one to watch in the ever-growing list of new New York eateries.
[See also: Blanca Team Opens Foul Witch in NYC]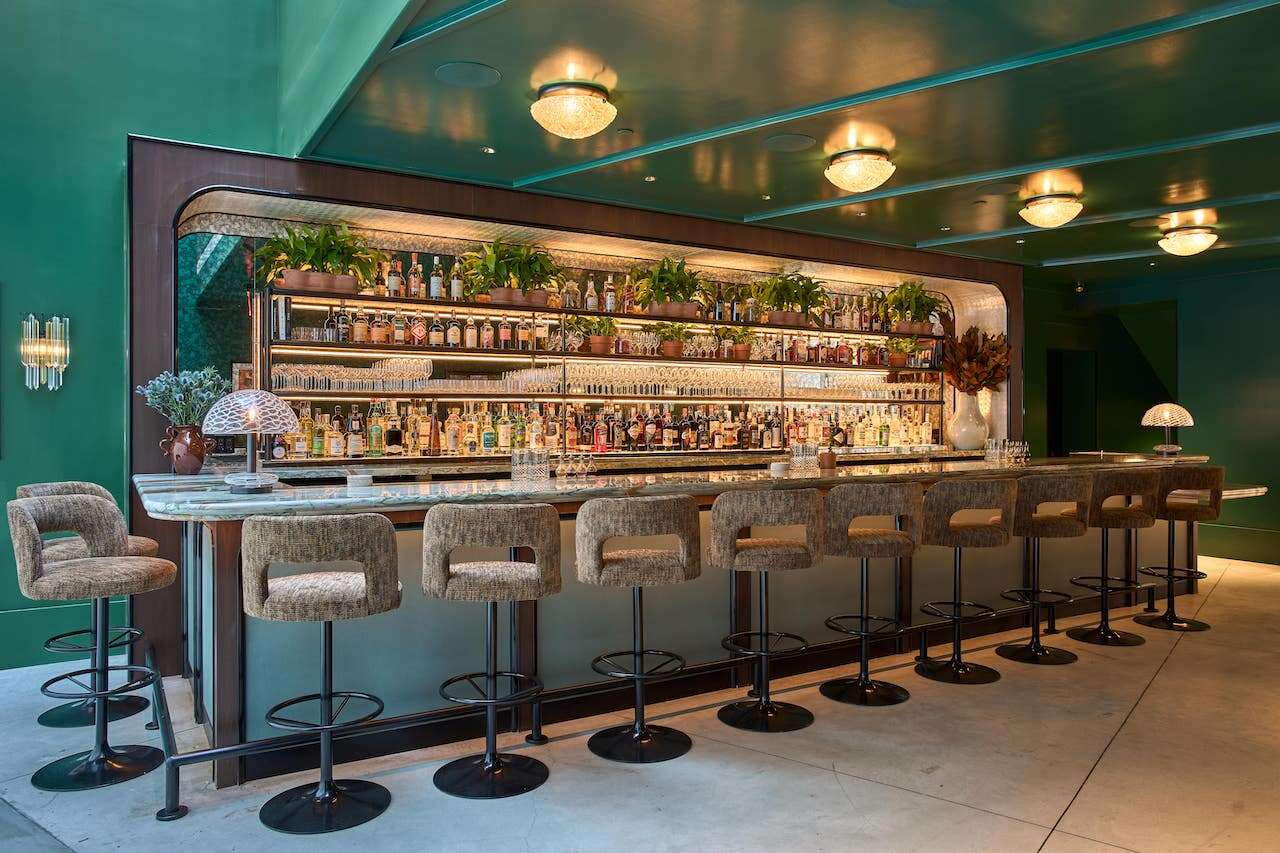 "Seeing this project come to fruition is a tremendous milestone for me and our team," said Bissell. "What I've learned as a chef is that people simply want to feel cared for. What we have created as a team is a space that feels warm and inviting."
"We value connecting with our guests and aim to provide a culinary experience that feels indulgent yet approachable, be it a cocktail at the bar or a celebratory dinner."
[See also: Caviar Kaspia Opens London and New York Locations]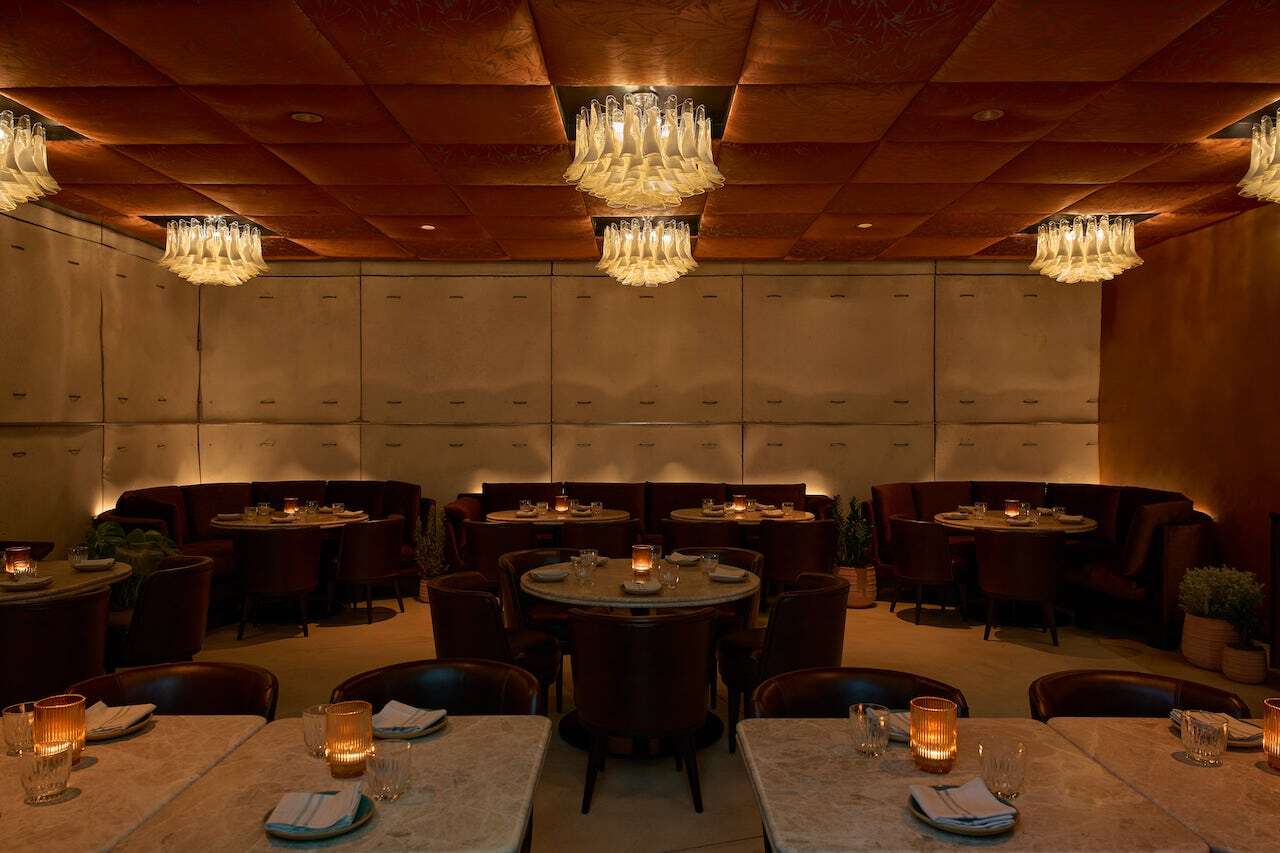 Chef
Principe's opening comes with a stellar reputation courtesy of executive chef and founding partner, Abram Bissell. Bissell's impressive resume lists some of the most celebrated restaurants in the US, including the aforementioned Eleven Madison Park, where he worked his way up to executive chef; The NoMad, where he was chef de cuisine; and The Modern, where he assumed the role of executive chef.
Bissell's now-signature cuisine is the result of a combination of both the traditions learned from his Italian-American upbringing and the stellar professional experience he has gained working in some of the country's most demanding kitchens.
To help him deliver this concept, Bissell and fellow Principe co-founder Robert Goldman have curated a team of fellow NYC-restaurant-scene veterans including former NoMad general manager Kal Nemieboka; Rebecca Isbell, who was previously pastry chef at NoMad; and ex-The Modern head bartender, Alan Wither.
[See also: Four Talented Young Chefs with Michelin Green Stars]
Menu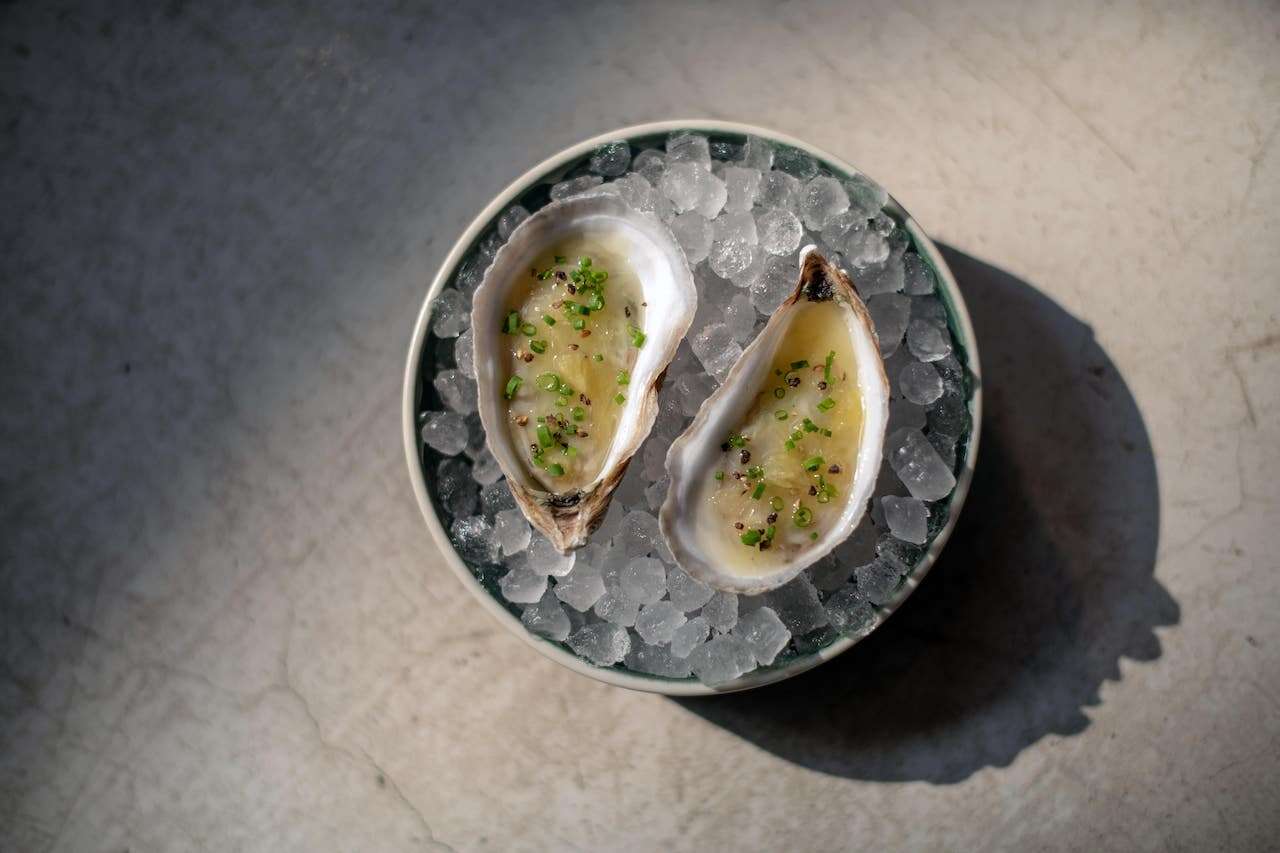 Bissell's menu takes heavy inspiration from the traditions of Italian cuisine, with a particular focus on the country's vast coastline. Seafood takes up the bulk of the offering, with diners invited first to order from the Raw Bar, where you can find the likes of red prawns with jalapeno, lobster and horseradish salad, and oysters served simply with lemon and black pepper.
Emphasis is put on Principe's pasta program, with each variety carefully made in-house and classic ingredient pairings favored – basil tortellini in brown-butter brodo already stands out as a must-order. Following this are the mains which, in true Italian fashion, are meat and fish heavy: Expect the likes of olive-crusted branzino, grilled beef loin with turnips and bone-marrow gravy, and a sharing charcoal-roasted turbot and lobster showstopper.
[See also: Clare Smyth on Making Her Mark on Fine Dining]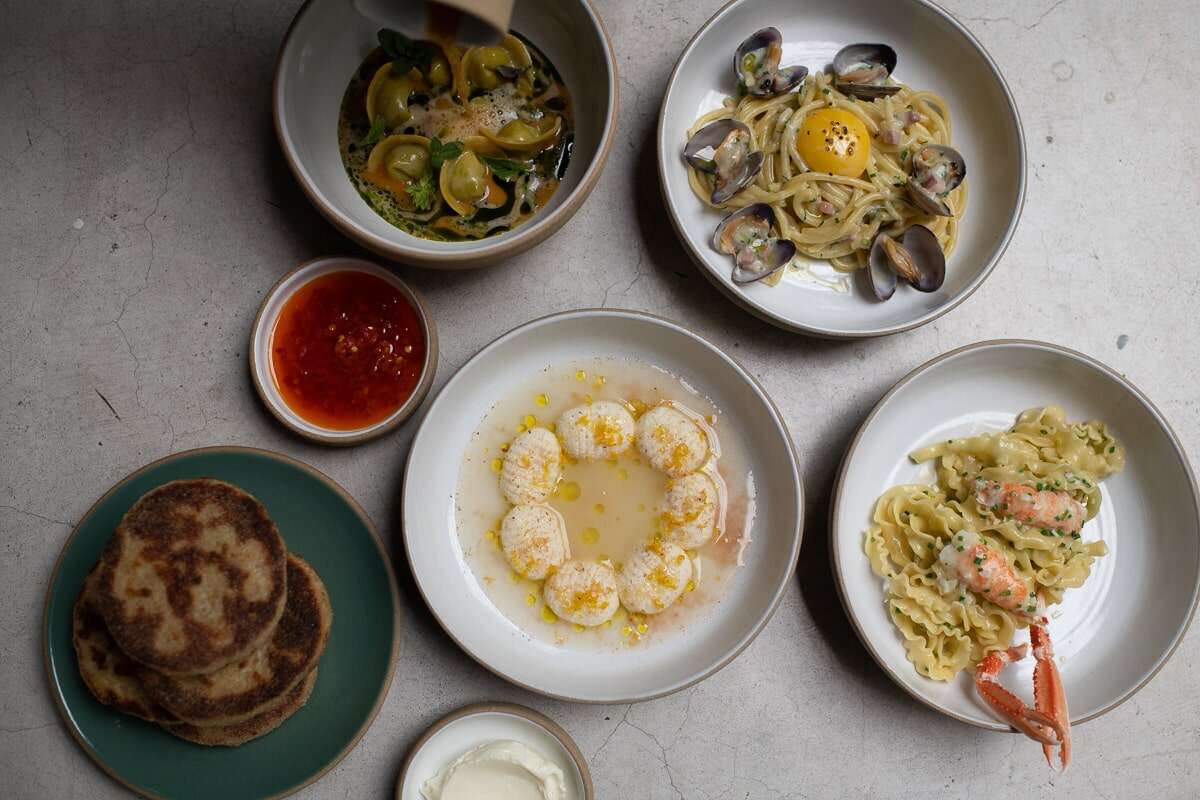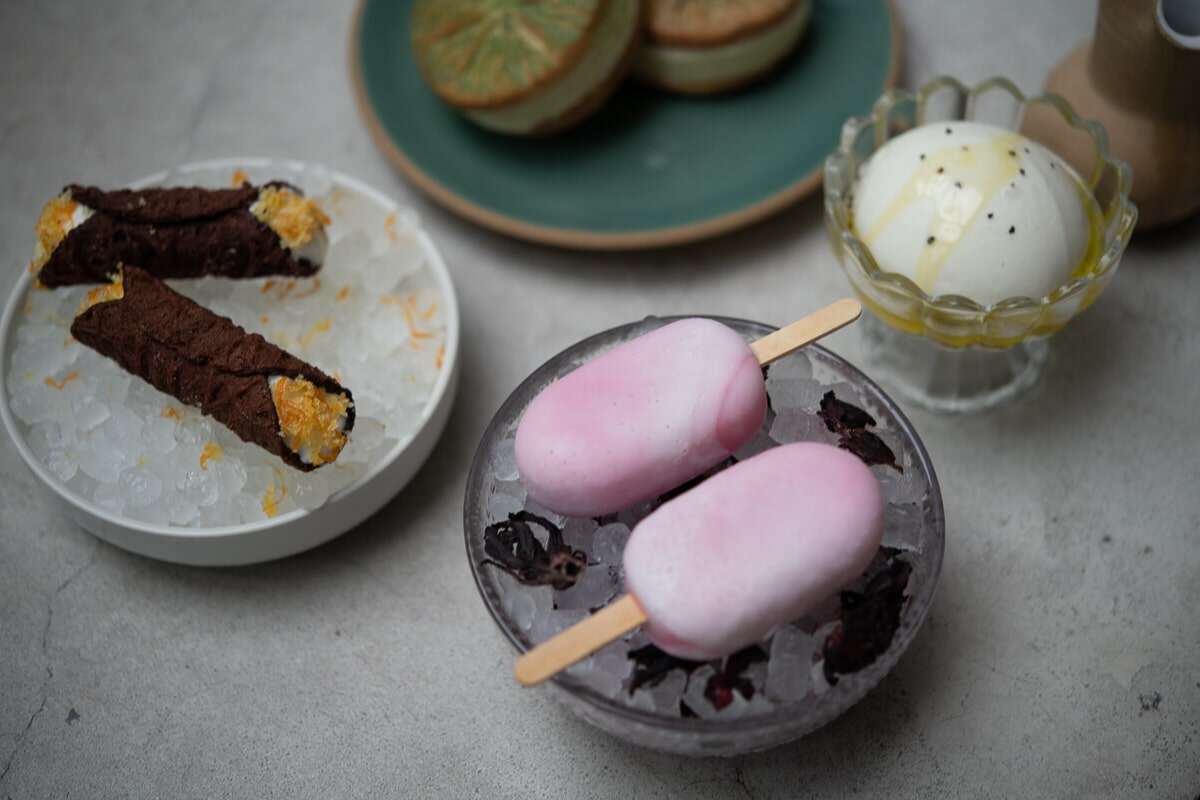 In a nod to the restaurant's Italian inspiration, main dishes are designed to be enjoyed communally. While this approach isn't for everyone, it does promise to create that convivial, family-style atmosphere that so many restaurants lack.
Desserts promise to delight too, with a whole section dedicated to Congelato (Italian for frozen) sweet treats, including key lime pie ice cream sandwich, coconut yogurt popsicles and caramel apple tart.
As you'd expect, the wine list is Italy-heavy, while the cocktail menu favors locally-made spirits.
Interior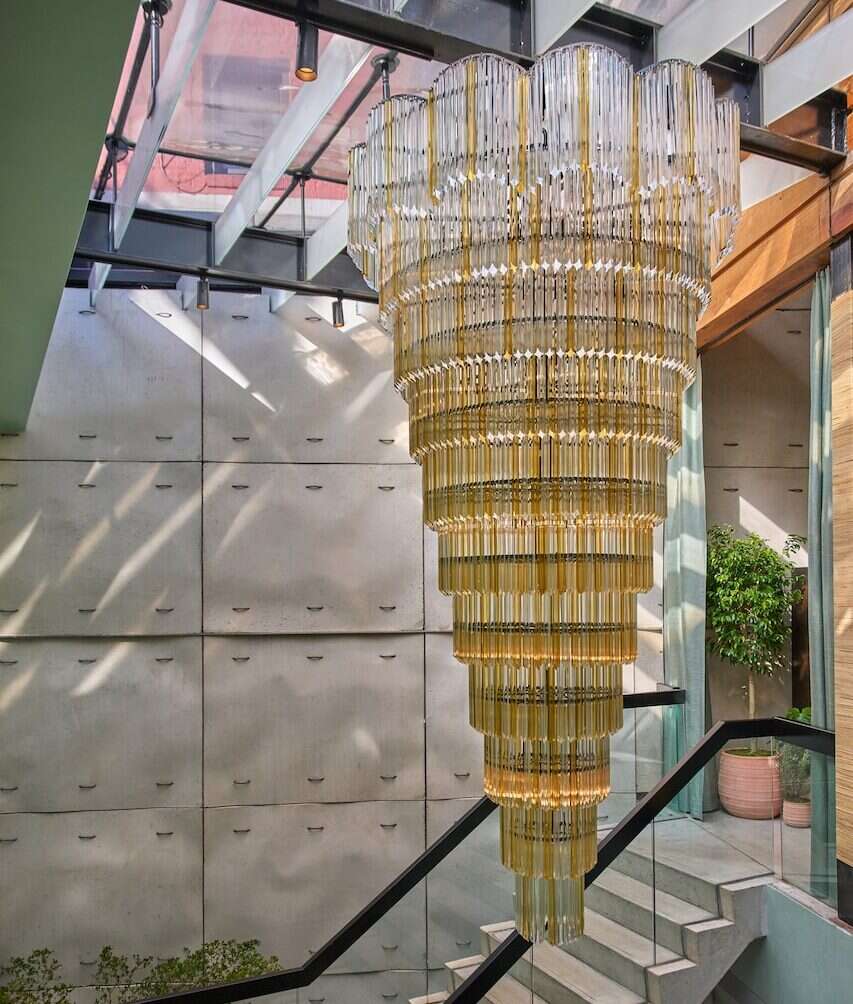 Fusing slick New York City style with the more whimsical feel of the Italian coastline, Principe's interior design is the perfect mix of modern and gaudy. While much of the two-story space is decked in soothing neutral colors, layers of rich teal and soft blues add an extra dimension of interest to the restaurant. 
In order to achieve this perfect balance, lead designer Katie Vogelsang of Studio Vogelsang leveraged both industrial features such as raw concrete walls and a loft-style skylight with more sumptuous touches including mother-of-pearl details, velvet seating and cleverly placed drapes.
The lavish bar is a real highlight, with a polished marble top sitting before a backlit mirror bar, where rows of premium bottles are interspersed with lush foliage. The oversized, custom-made Venetian glass chandelier that suspends over the grand stairway acts as another talking point.
Pricipe, 450 West Broadway, New York, NY 10012, principe.nyc
[See also: How the Prestigious Michelin Star System Really Works]