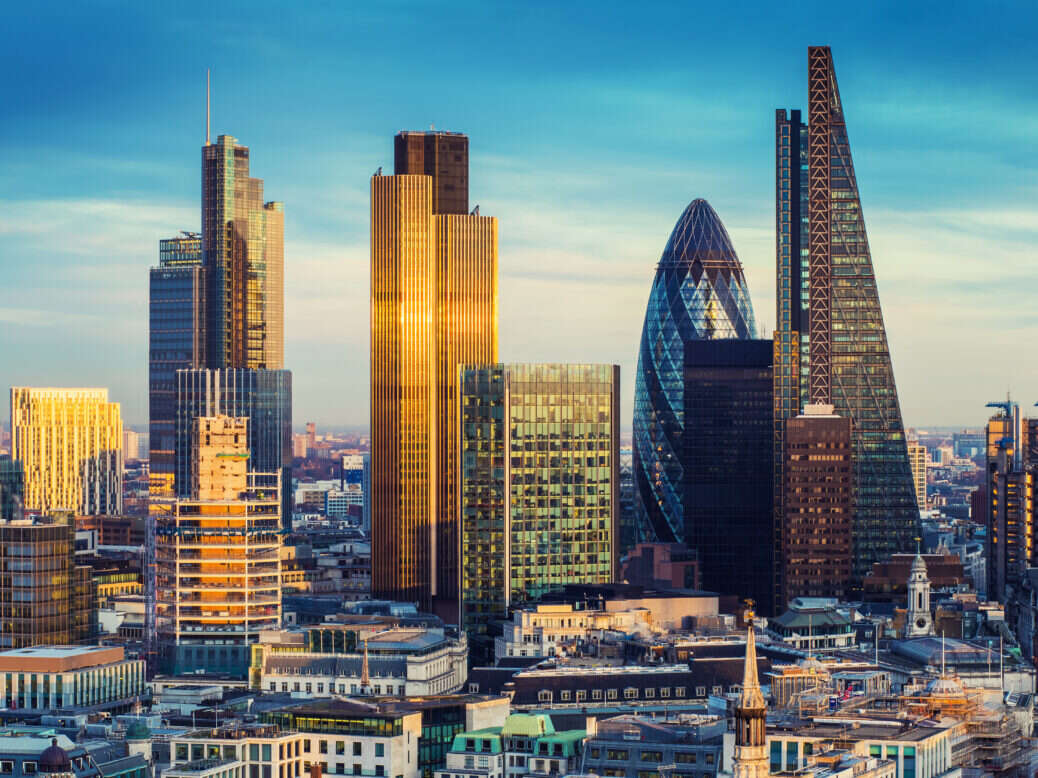 In recent years, the number of people adopting a vegan diet has grown exponentially. After this boom in popularity, veganism is now part of some of London's finest restaurants' menus. Some of them provide vegan-only fare, to appeal to both a moral and a health point of view, while others have upped the ante on their vegan offering, while still keeping meat-eaters satisfied.
A new, sumptuous level of vegetarianism was achieved in London thanks to eateries like Gauthier Soho and Holy Carrot. Here are London's best vegan restaurants, either fully or offering luxurious vegan menus. 
[See also: The Best West-African Fine-Dining Restaurants in London]
Gauthier – Soho
In the heart of vibrant Soho, Gauthier resides in a gorgeous Regency home. Gauthier's general atmosphere and demeanor are indicative of it being an old-fashioned, elegant and formal restaurant, but its vegan offering is defiantly forward-thinking.
The chef, Alexis Gauthier, incorporates veganism into French cuisine to a significant extent. He says on the restaurant's website that "as human beings, our personal impact on the planet and towards the animals we share this world with is more and more a daily discussion. What we choose to eat and drink is our own decision, and choosing plant-based is the most direct and powerful action you can make to directly affect the world more positively."
The use of sustainable and ethically-sourced products makes Gauthier Soho the first sustainable gastronomy restaurant in the world, which naturally results in a very small carbon footprint. A vegan tasting menu called Petit Diner, which has five smaller set meals, is also offered in addition to the a la carte menu.
[See also: Angelina: A Weird but Wonderful East London Star]
Holy Carrot
One of the best vegan restaurants in London is Holy Carrot, which uses only ethically sourced and seasonal foods and is proudly fully meat, fish and dairy free. With bohemian white chairs and spectacular flower-like lighting, the restaurant is open all day and offers continual dining in a fairy-like environment.
The ambiance is elegant and traditional with a hint of warmth, while still exuding the opulent nature for which Holy Carrot's home neighborhood of Knightsbridge is best known. Irina Linovich, a first-time restaurant owner, came up with the concept in 2021, and it has since gained a reputation as one of London's best vegan restaurants.
[See also: The Best Fine Dining Cities in the UK]
The Gate
The Gate, established in 1989 by Michael and Adrian Daniel, is known for its diversity and creative cuisine. The two siblings, who are of Indo-Iraqi descent, combined the two country's flavors and aromas into their menu, which is now totally plant-based and offers both vegetarian and vegan options.
The Gate also encourages a holistic approach to eating, with all ingredients acquired ethically and, if possible, locally. The Sustainable Establishment Association has awarded this restaurant three sustainability stars.
Pied a Terre
Pied a Terre is an independent restaurant in London, and proudly boasts the UK's longest-standing Michelin star. Since 1991, David Moore has been in charge of the establishment. The restaurant is situated in Fitzrovia, a neighborhood renowned for its flower displays and chic shops.
Chef Asimakis Chaniotis' French approach to the restaurant's food blended with his Greek heritage distinguishes the menu with earthy and nuanced flavors.
Each dish is artfully prepared, and in addition to the regular non-vegan menu at Pied a Terre, patrons may partake in a renowned vegan tasting experience, composed of either an eight or ten courses or three courses from its a-la-carte menu. 
[See also: The Leading Countries for Sustainable Fine Dining]
Pollen Street Social
Pollen Street Social by Jason Atherton has a lot to offer. The restaurant received its first Michelin star just six months after it opened in 2011, and it has held it ever since.
With several accolades, such as four AA Rosettes and a rating of fourth among the best UK restaurants in The Good Food Guide, Pollen Street Social's reputation precedes it.
In a contemporary, attractive atmosphere with white-clothed tables and mood lighting from the ceiling, diners may enjoy a variety of creative foods. Pollen Street Social offers plenty of vegan alternatives, with both a traditional vegan tasting menu and a vegan four-course meal available.
For more inspiration on where to eat on your travels, take a look at the world's Top 100 Restaurants.
Image: Shutterstock