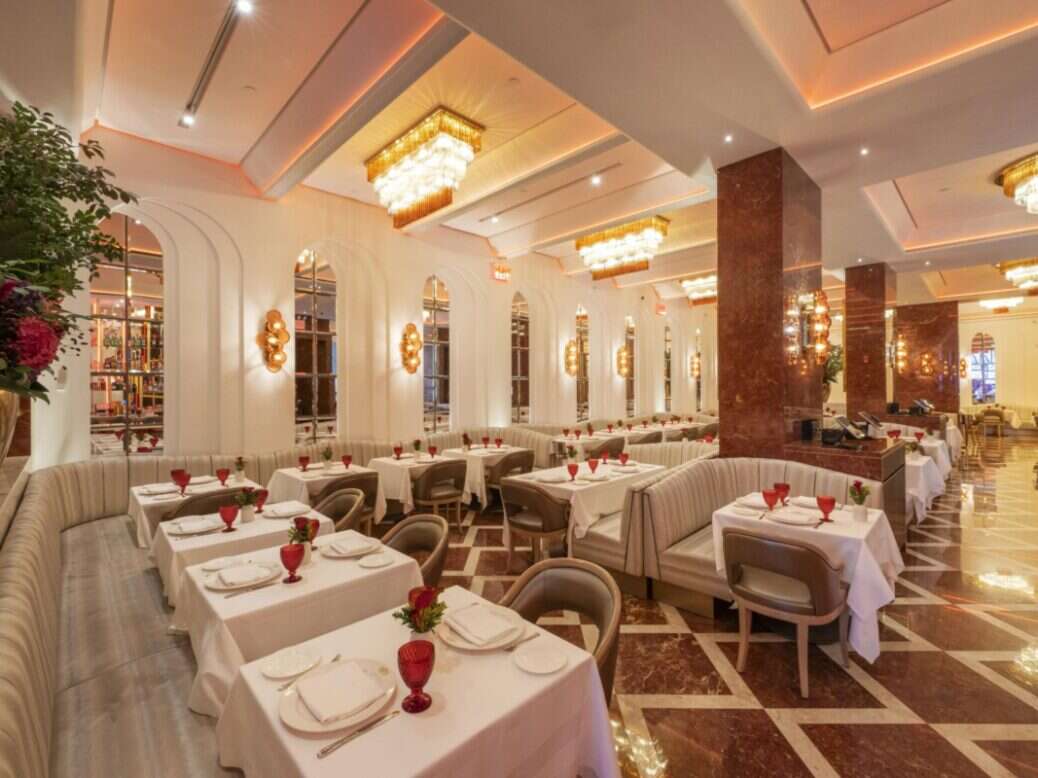 It's an exciting moment for foodies: chef Antonio Salvatore has brought Rampoldi, the iconic Monte Carlo eatery, to the bright lights of New York City.
Situated in the heart of the historic Carre d'Or, a stone's throw from Casino Square, the original Rampoldi is synonymous with glitz and glamor – exactly what you would expect from one of Monte Carlo's oldest and most respected fine dining restaurants.
A favored haunt among royals and celebs alike since opening back in 1946, the eatery's reputation has only grown in recent years. Chef Salvatore launched La Table d'Antonio Salvatore – a five-seat dining room in the former cigar lounge below Rampoldi – in 2020, scooping a Michelin star the following year.
Now, Salvatore – with the backing of the Monte Carlo Hospitality Group – is ready to share his "New Monegasque" cuisine with New Yorkers. It's not the first time the Michelin-starred chef has set up shop stateside; the new outpost joins his fancy fish restaurant in Manhattan and laid-back Italian eatery in midtown.
[See also: The 10 Best Restaurants in Monaco]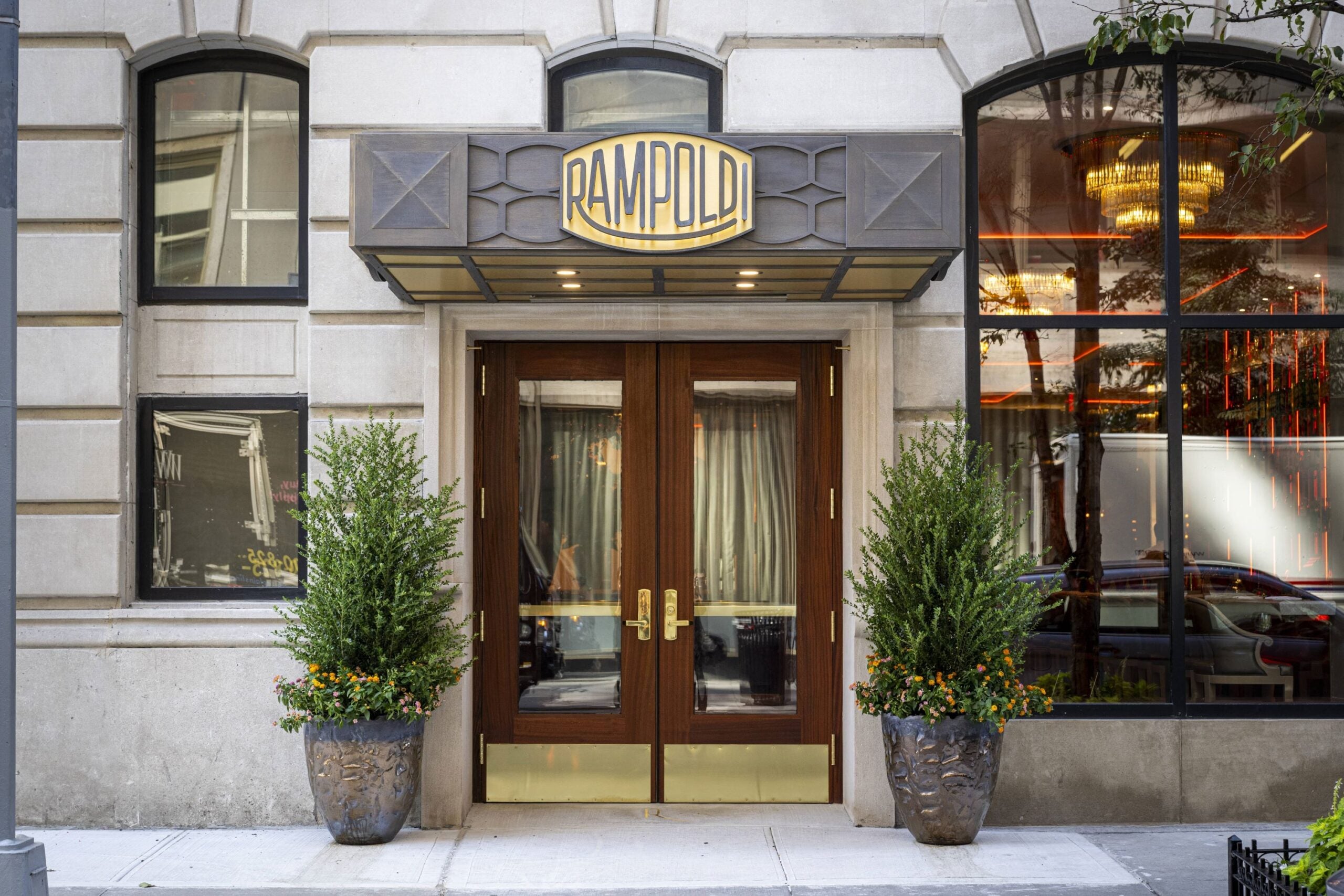 Set within Lincoln Square at 43 W 64th Street, Rampoldi New York looks set to become another must-visit dining destination. Expect a gourmet menu that effortlessly blends French haute cuisine with the flavors of Italy – peppered with plenty of indulgent ingredients including chef Salvatore's very own caviar.
"This is an incredibly personal project for me as Rampoldi represents the beginning of my journey with MC Hospitality Group," said Salvatore. "The opportunity to share the flavors and sensibility of Monaco through such a historic name is deeply meaningful and I am thrilled to be able to bring Rampoldi to a global stage."
Chef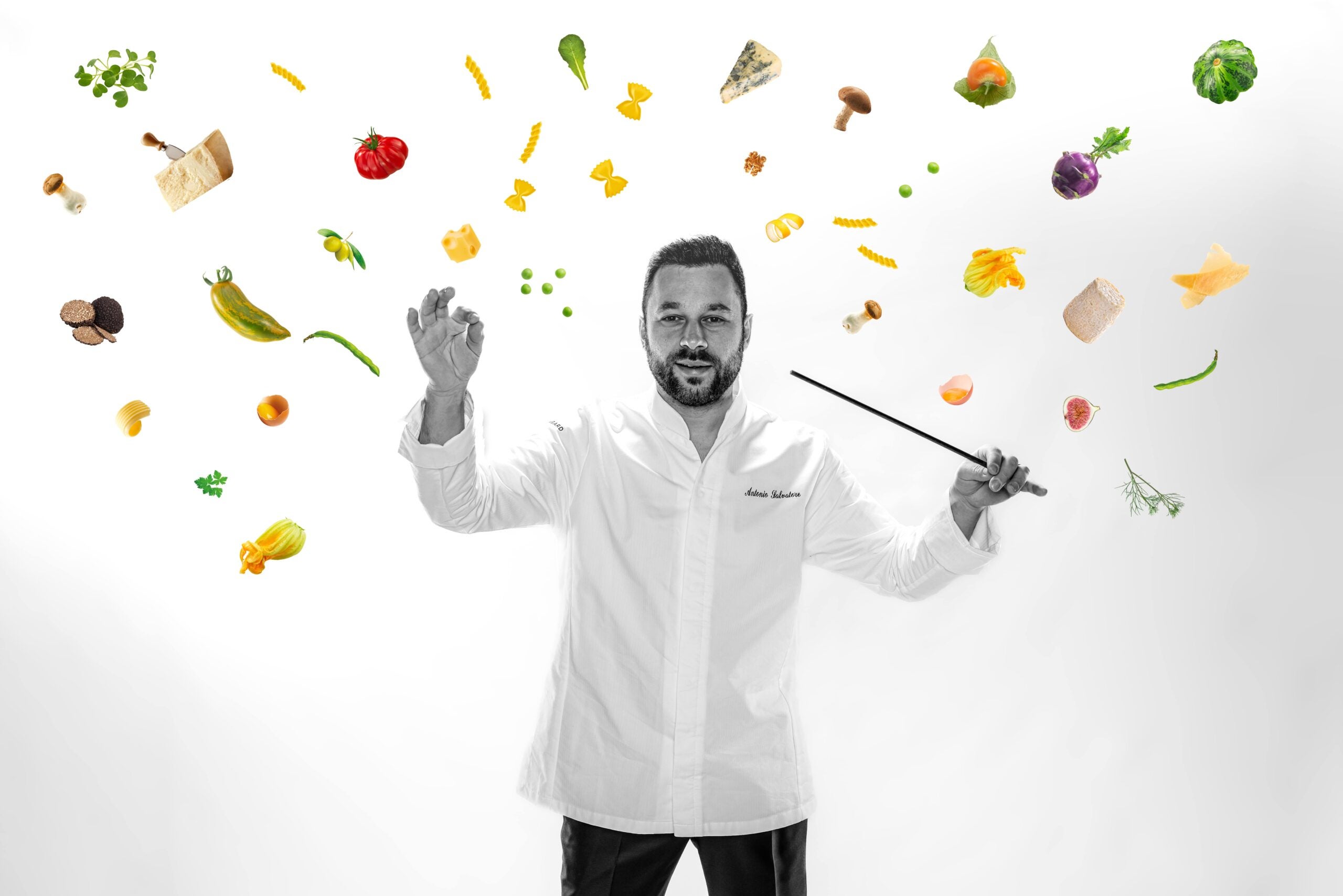 Salvatore grew up in the southern Italian region of Basilicata, helping his parents out in the kitchen whenever he had the chance. By 12 he was already working in local restaurants and at 14 had enrolled in hotelier school.
The ambitious chef worked in kitchens of progressing status across Italy before a stint at Juan Pablo Felipe's Michelin-starred El Chaflán in Madrid. Later, he caught the attention of Nino Graziano and was brought in to run the revered Italian chef's Semifreddo-Mulinazzo in Moscow.
In 2016, Salvatore took over as head chef at Rampoldi in Monte Carlo and, in 2020 opened an intimate dining room beneath the main restaurant – La Table d'Antonio Salvatore Au Rampoldi – impressing inspectors enough to win a coveted Michelin star in 2021.
Since then, he's worked with the MC Hospitality Group to expand his presence globally, opening Casa Limone and the Atlantic Grill in NYC. At just 37 he shows no signs of slowing down – Rampoldi New York is just the latest addition to his burgeoning collection of restaurants.
Menu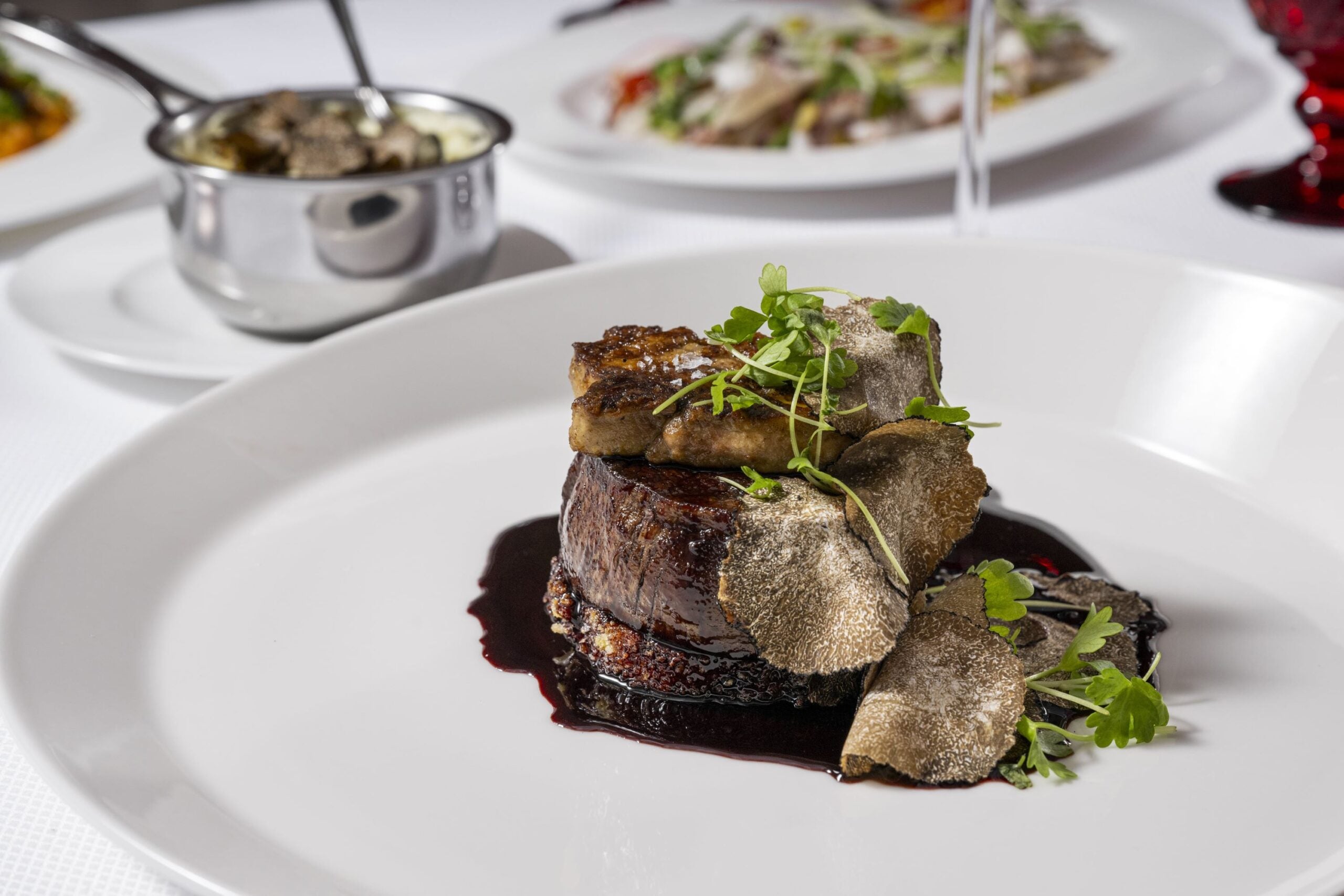 Salvatore has crafted an extensive menu with lots of options for sharing. Kick things off with a selection of his moreish carpaccios and tartars before tucking into a hearty pizza or handmade pasta dish (the crab ravioli sounds heavenly).
There's also a selection of posher dishes to choose from including the most decadent of all: Filet de Boeuf 'Rossini' – a premium cut of Argentinian Angus beef drizzled with a rich red wine sauce, and served with lashings of black truffle and seared foie gras.
Other classic staples include Escargots a la Bourguignonne (snails baked with garlic and butter), and Dover Sole a la Meunière (whole Dover Sole lightly dusted in flour, fried and doused in hot melted butter).
Interiors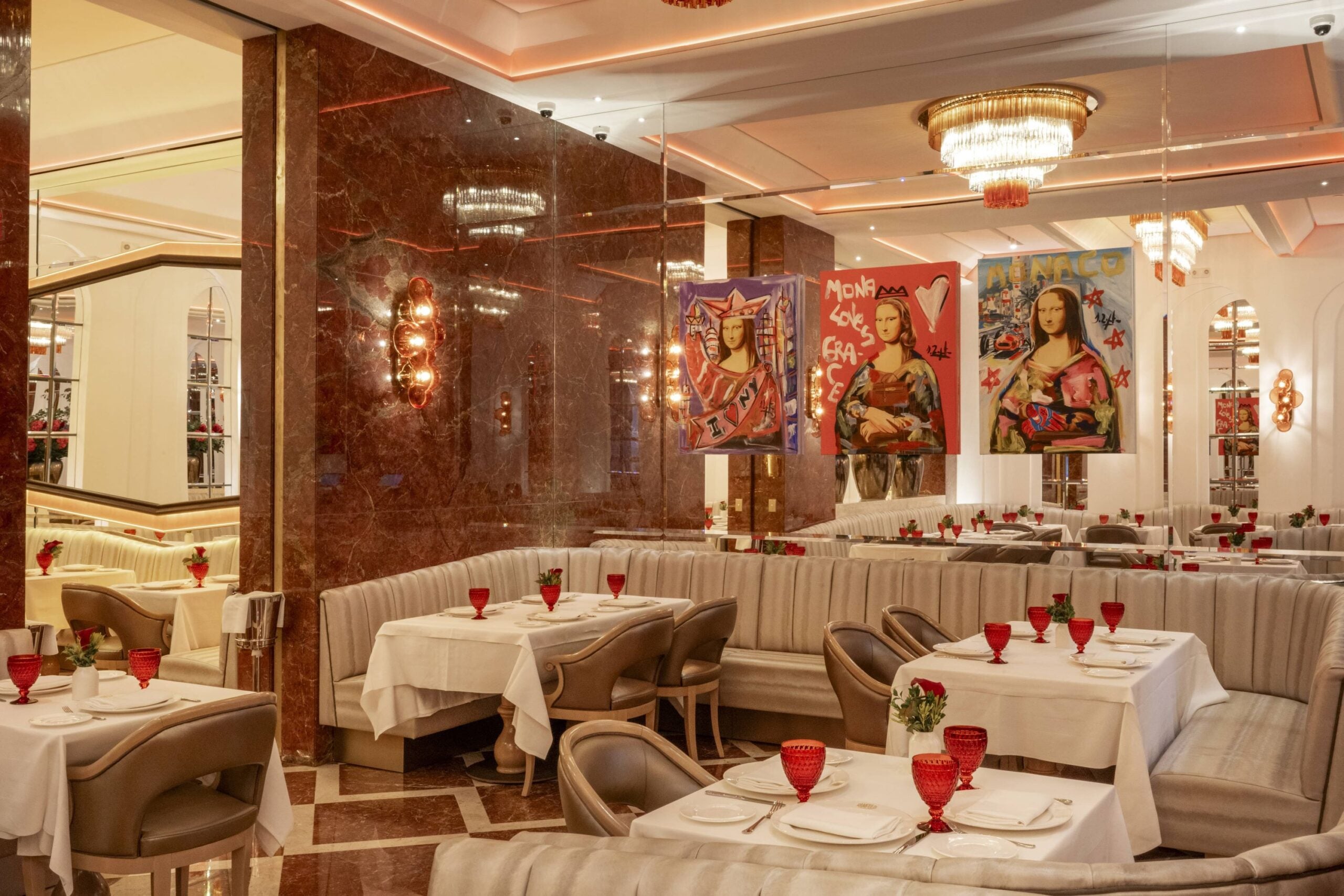 Rampoldi New York is every bit as opulent as you would expect. This is fine dining at its best: think crisp white tablecloths, hand-cut Rosso Imperiale Italian marble floors, and glittering Murano glass chandeliers. It's the type of setting where you won't feel out of place dressed up to the nines.
MC Hospitality Group commissioned a bespoke piece for the restaurant from artist and fashion designer Domingo Zapata – look out for the triptych of the Mona Lisa paying homage to Grace Kelly, the Princess of Monaco, on the mirrored walls.
[See also: Thomas Keller Opens Third Bouchon in Coral Gables]