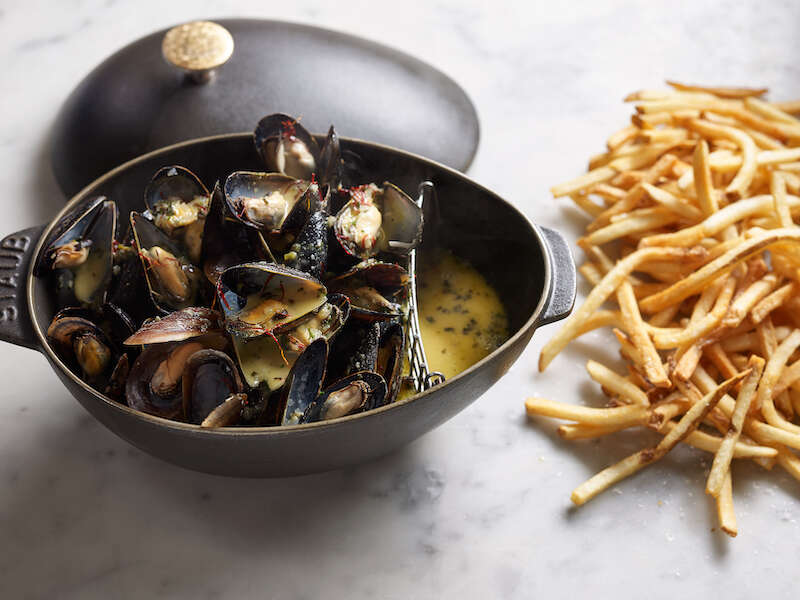 Last weekend, Thomas Keller's award-winning bistro Bouchon touched down in Coral Gables, marking the chef's second Miami restaurant.
Continuing in the same vein as existing iterations of the much-loved Bouchon (which debuted in Yountville in 1998 and now has a second outpost in Las Vegas), the Florida opening is all about hearty French classics – from roast chicken and steak frites to fruit de mer – served in a convivial, welcoming environment, a world away from chef Keller's more formal flagships.
Located in the historic La Palma building on Galiano Street, Bouchon's Coral Gables edition is opened in partnership with chef de cuisine Thomas Castellon, who is tasked with channeling Keller's commitment to fresh, seasonal ingredients and precise presentation.
[See also: California Michelin Guide 2023: State's Top Restaurants Revealed]
"I feel extremely grateful for the opportunity to continue to grow the Bouchon Bistro concept," said Keller. "It was born out of the need to create the perfect place for those looking for something uncomplicated, that served hearty, authentic and well-crafted food and wine that was unpretentious, but of the highest quality. 
"It is more than a bar or restaurant, but like any proper bistro, it can be the hub of a community. I truly look forward to seeing Bouchon Coral Gables develop within the community here and become the place for those gathering and lingering." 
[See also: Rising Stars: Next Gen Chefs in the Michelin Guide]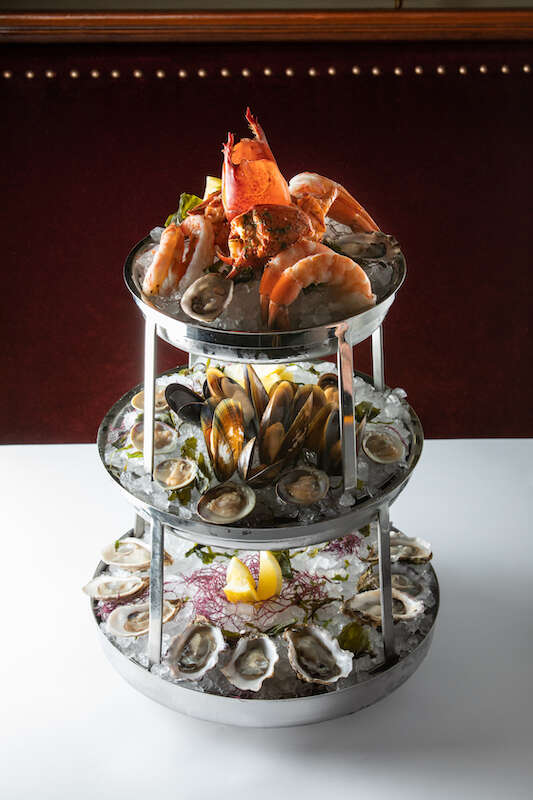 Chef
Thomas Keller needs little introduction. The American-born chef is the brains behind some of the country's most celebrated restaurants including NYC's Per Se and The French Laundry in Yountville, CA, both of which have the maximum three Michelin stars to their name.
Keller's first culinary position was just a stone's throw from Bouchon's new Coral Gables outpost, some 75 miles north in the Palm Beach Yacht Club. From here, he worked his way through some of the country's best kitchens, as well as stints in Europe. In 1994, he opened The French Laundry, propelling him to become one of the US's most successful chefs, ever.
While Keller is the flagship name, however, it is chef de cuisine Castellon who will assume responsibility for upkeeping his lofty standards in the kitchen's day-to-day running. Castellon takes to the role as a previous collaborator with Keller, having previously worked as executive sous chef at the Surf Club Restaurant – Keller's other Florida outpost.
"To open this restaurant in a city where I spent the early days of my career feels like a homecoming celebration," said Castellon. "We're excited to bring the community together to experience traditional French dishes showcasing exceptional ingredients of the highest execution."
[See also: The Finest Epicurean Hotels Across the World]
Menu
With the third iteration of Bouchon, Keller isn't pushing the boat out. Instead, the menu focuses on the same style of classic French cooking and hearty dishes showcasing the best produce of the day.
The signature Fruits de Mer offering makes a reappearance, with guests invited to choose between the likes of mussels, oysters and shrimp (or all of the above). Move on to a selection of hors-d'oeuvres, including devilled eggs and pâté de campagne, before dipping into larger entrées like beef tartare and onion soup.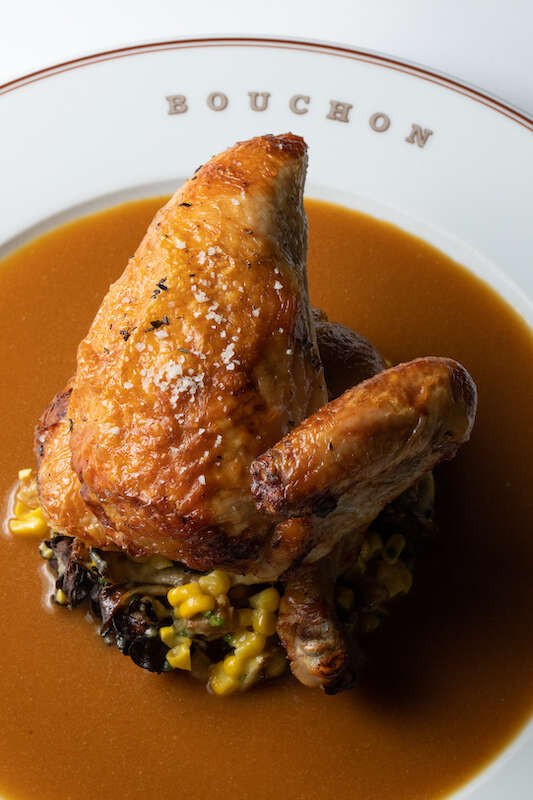 In the usual French way, mains are mostly rich and meaty – think buttery roasted chicken with mushrooms and bacon lardons, or a juicy portion of steak frites – but there is a (comparatively) lighter selection of salads too.
A unique wine program comes courtesy of group beverage director, Michel Couvreux, who has pored over a list that champions local producers, as well as a few labels from France. Using the smart Coravin system, the restaurant also offers several Napa Valley reserve wines by the glass.
[See also: Elite Traveler Reveals Top Restaurants Readers' Choice 2023]
Interior
Keller has enlisted long-term collaborator Adam D Tihany, who created the original Bouchon interiors, to bring his newest restaurant to life. Tihany's design for the 160-cover space not only respects the La Palma building's long history but also injects plenty of the signature Bouchon style.
A cool zinc bar gazes over the magnificent mosaic floor, with antique light fixtures casting a warm, cozy glow about the space. Hand-painted murals by French artist Paulin Paris, who has created works for each of the Bouchon restaurants, adorn the walls. 
Outside, a pretty courtyard can accommodate 30 additional diners.
Bouchon Coral Gables, 2101 Galiano Street, Coral Gables, FL, 33134, thomaskeller.com