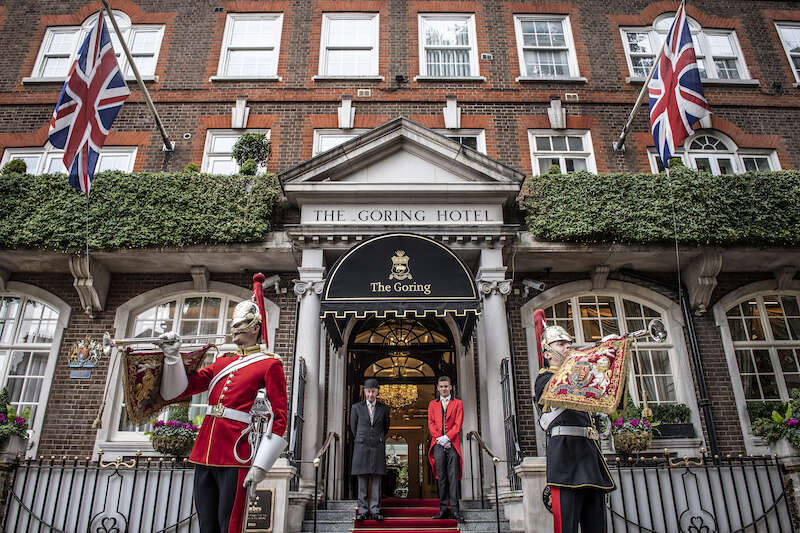 In a coming together of two legends of London's luxury landscape, The Goring and Fortnum & Mason have partnered on a series of supper clubs, allowing a select number of guests to experience the hotel's gastronomic prowess at three special evenings from August through November.
Hosted inside Fortnum & Mason's new Food & Drink studio, up on the third floor of the iconic department store, each dinner will host just 18 diners. For the occasion, The Goring's kitchen and bar team – including executive chef Graham Squire – will make the short journey from the hotel's Belgravia home to Fortnum & Mason's flagship store on Piccadilly.
"Ever since William Fortnum met Hugh Mason and started a business, Fortnum & Mason have been in search of extraordinary new food and drink experiences, so it seems only natural to create a home dedicated to this search, the result of which is our Food & Drink Studio," said Fortnum & Mason CEO Tom Athron.
[See also: Alain Ducasse at The Dorchester Partners with Dom Pérignon]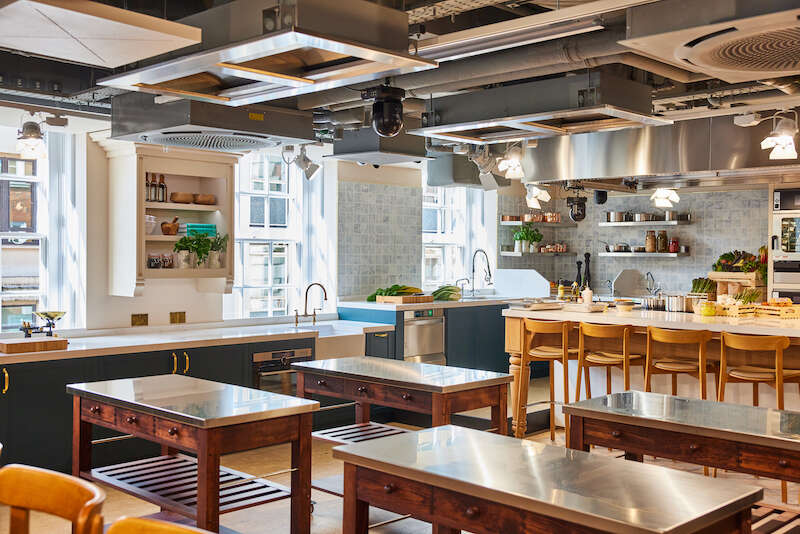 "The Goring perfectly shares our passion for pushing the boundaries of culinary experience, making this partnership an exciting addition to our new space."
The three-part supper club series will launch on August 10 with A Taste of The Goring Garden dinner, a preview of which was hosted by The Goring's famously charismatic CEO (and great-grandson of the hotel's founder, Otto R. Goring) Jeremy Goring.
Celebrating the bounty of The Goring's garden – a rarity in central London – the menu features ingredients intrinsically linked with British summertime. To start, a delicate plate of Heritage tomatoes with black olives, gazpacho consommé and black olives, with a hunk of tomato focaccia bread.
[See also: The Most Beautiful English Vineyards]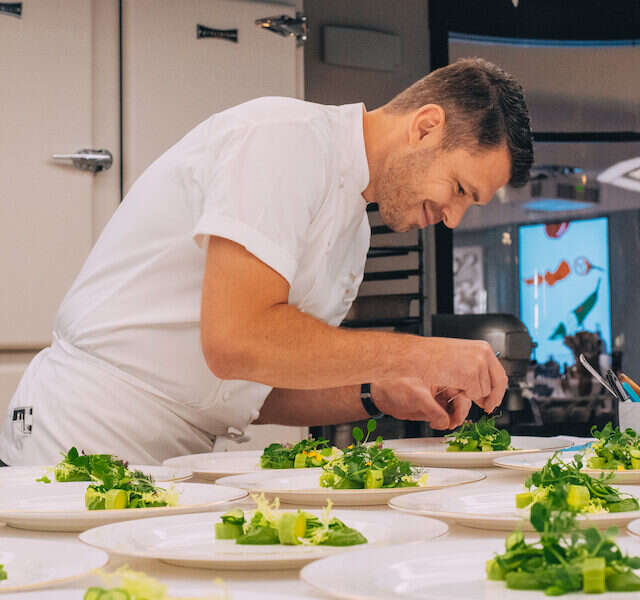 The main course takes guests on a jaunt up to Scotland, with the juiciest, most-oversized Orkney scallops served gently barbecued. Alongside, a light broad bean and cucumber salad, featuring herbs and greens directly from The Goring's garden. For dessert, a rich, decadent clotted cream parfait is gently cut through with honey, lemon and chamomile. 
 "We are delighted to take The Goring on tour to our much-loved British institution and neighbor," said Goring. "Chef Graham is busily preparing some culinary gems to showcase The Goring's gastronomic A-game with our friends at F&M."
Come September, the teams will be adapting to make the most of the shifting of the seasons, offering a Harvest-themed menu featuring dishes such as salt-baked beetroots, pigeon, spiced walnut and malted grains; and bramble and apple crumble with vanilla ice cream.
[See also: Pavyllon London: Inside Yannick Alléno's New Mayfair Restaurant]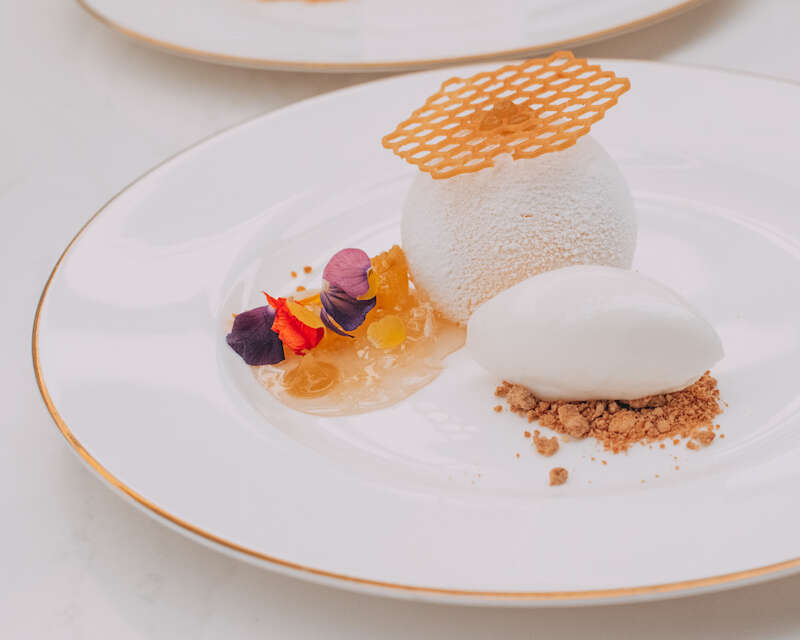 By November, The Goring x Fortnum & Mason supper club menu will alter to reflect the flavors of a British fall while celebrating their friends over the Atlantic's favorite holiday, with a Thanksgiving-inspired menu to round off the series.
While the experience is bookable to non-hotel guests (and priced at £120 per person), those wanting to experience both the hotel and the store in one evening can book The Goring's Supper Club & Dream package which, in addition to a supper club ticket, includes an overnight stay and breakfast.
From £120 ($154) per person. The Goring x Fortnum & Mason supper club series will hosted on August 10, September 13 and November 23, eventbrite.co.uk
[See also: The Best Outdoor Restaurants and Bars in London]