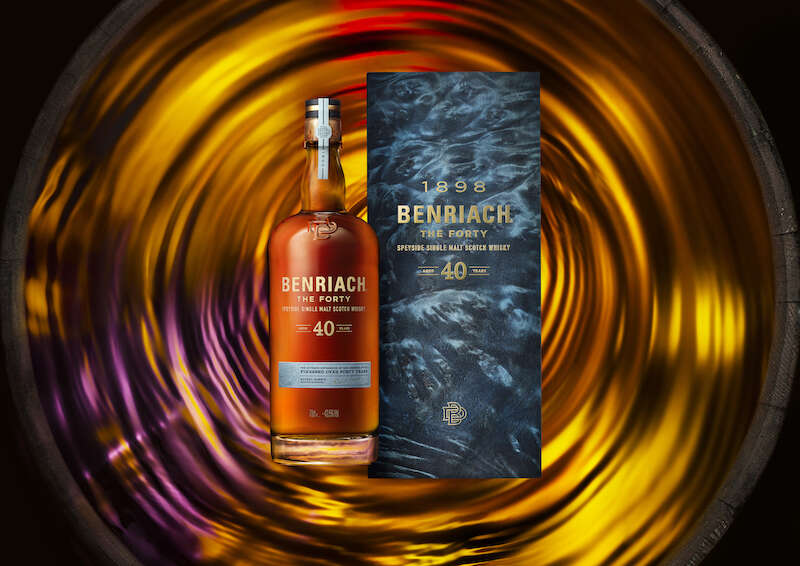 Think of Speyside whisky and refined, fruity spirits come to mind. What the famous Scottish region is not known for, however, is peated whisky. But, here to shake that preconception up is Benriach, which has released The Forty – a rare peated single malt Speyside whisky.
To understand Benriach's The Forty, we must look back to the seventies when the distillery first made the decision to distil peated whiskies in small batches, after relying on the business of floor maltings for the best part of 70 years. The decision marked the beginning of a legacy of innovative creativity – an identity that Benriach proudly retains to this day with its Smoke Season releases.
Drawing upon her legendary industry experience, Benriach's master blender Rachel Barrie selected some of the distilleries rarest and oldest casks to create The Forty, which is launched as one of the oldest peated Speyside whiskies.
[See also: Gordon & MacPhail to Stop Buying Whisky After 128 Years]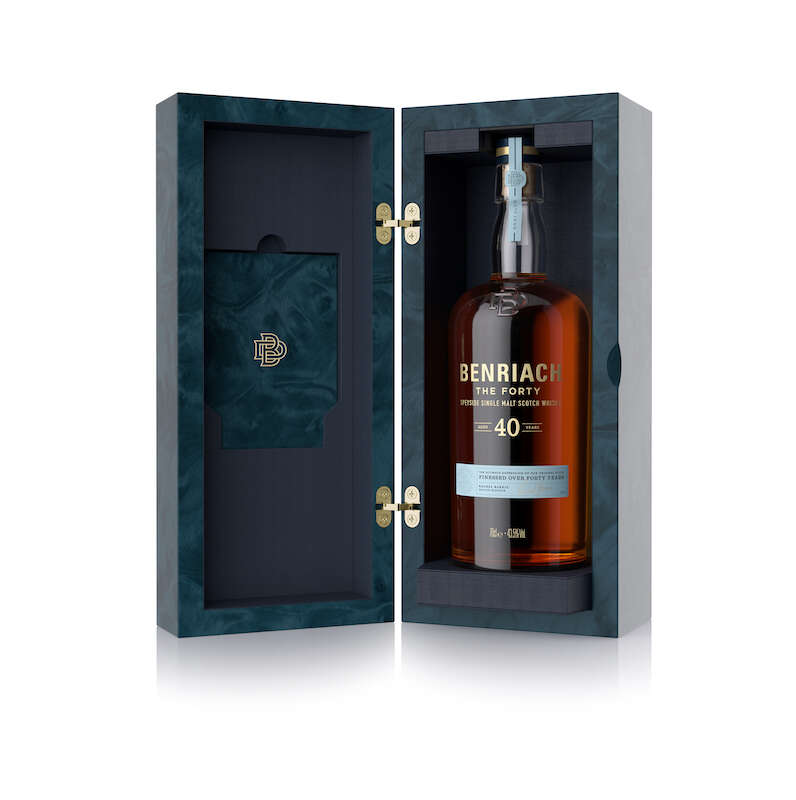 While the word 'peated' usually indicates a ton of smoke both on the nose and palate, in the case of The Forty, the result is far more refined. Four decades in ex-bourbon American oak casks has seen a lot of that smoke gently retreat, leaving a distinctly full and fruity spirit in its wake.
On the nose, the fruitiness hits immediately; expect rich, sticky cherry and apples. As this fades, you're left with a pinch of spicy pepper. The first sip continues in a similar vein: Sweet, ripe fruits are present again, this time with nutty flavors and that small trace of smoke leans into a long peppery finish.
[See also: The Macallan Launches Luxury Experience for Monterey Car Week]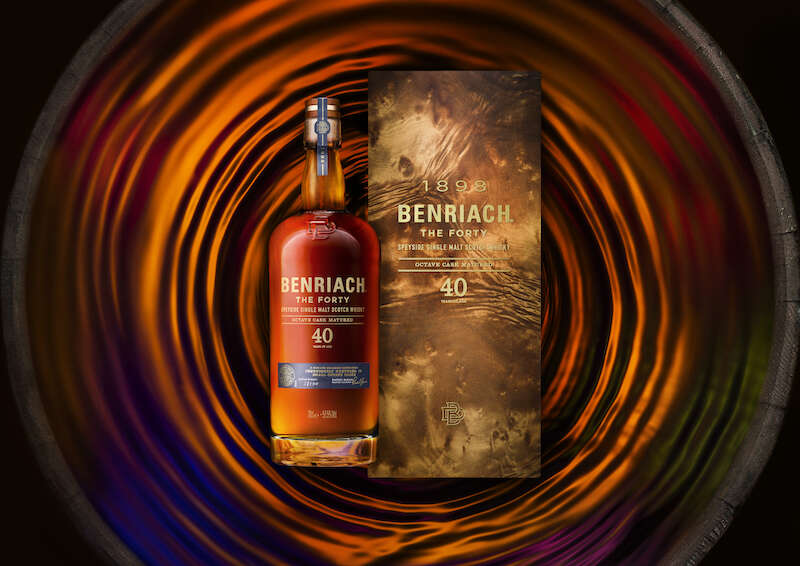 "Fine bourbon casks have gradually developed exquisite notes of honeyed pomelo and lush orchard fruits to create Benriach The Forty," says Barrie.  "Over the decades of maturation, the smoky character of peated Benriach spirit refines and mellows, transforming into ripe fruit sweetness. This intricate character is interwoven with dark notes of chocolate, rich plum and smooth walnut from port casks sourced from the Douro Valley."
The Forty is released alongside The Forty Octave Cask Matured, which acts as another shining example of the brand's commitment to innovation. Available in a highly limited run of just 134 bottles globally, the whisky was aged in tiny octave casks which measure in at an eighth of a regular-sized cask.
While the two special edition whiskies were first released in NFT form via BlockBar as part of a twinset, this is the first time The Forty and The Forty Octave Cask Matured can be purchased separately and as physical bottles.
[See also: The Best Scotch Whisky Brands]