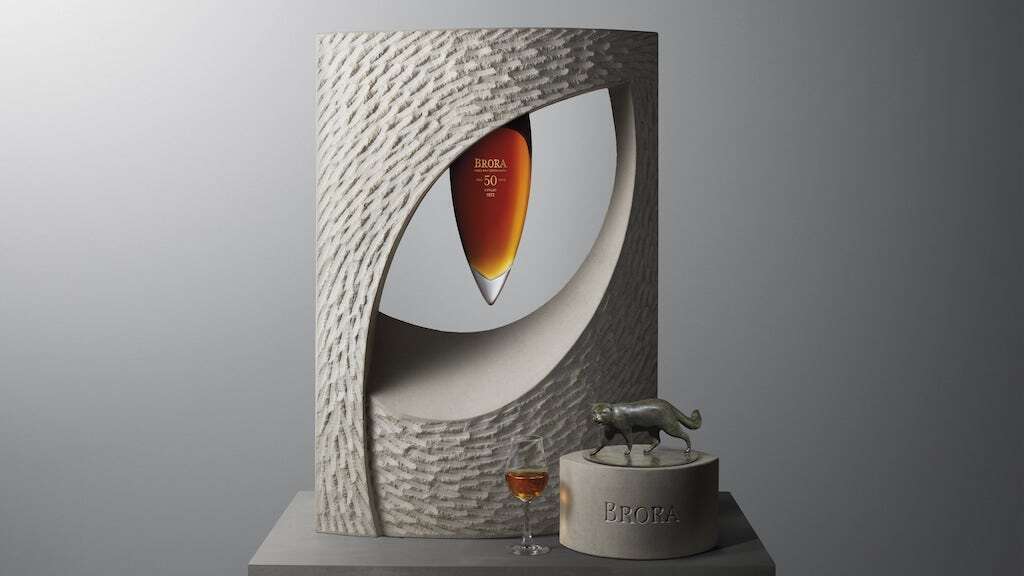 The Distillers' One of One auction is shaping up to be one of the most spectacular spirits auctions of all time following the announcements that both Brora and Bowmore – two of the most collectible Scotch whisky brands – are donating their oldest-ever expressions to the cause.
The charitable event was first launched in 2021 with a remarkable auction totaling $4.1m, over two-and-a-half times higher than the combined low estimates. This year's event looks set to push that total with Bowmore and Brora potentially generating $650k each if their high estimates are realized.
Brora was the first to reveal its donation this week with a 50-year-old whisky named Iris. The liquid has been taken from Brora's fabled 1972 stocks, renowned for producing some of its greatest whisky and highly prized by collectors as a result.
[See also: The Most Expensive Whisky Ever Sold at Auction]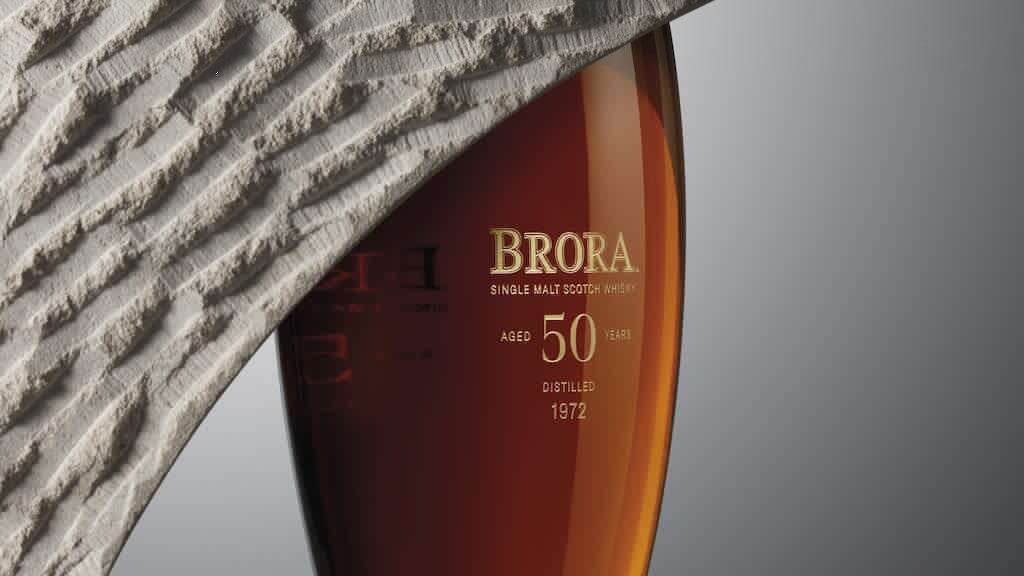 The one-off whisky is presented in a magnum-sized 1.5l decanter suspended in a handcrafted sculpture carved from the same limestone that was used to build the distillery. Brora reopened in 2021 following a multi-million-dollar renovation.
In the 38 years between closing and reopening, its whiskies have become increasingly sought-after due to their high quality and rarity. That is why the whisky is expected to sell for anywhere between £250k-£500k ($316k-$633k) when it goes under the hammer on October 5, 2023.
The winning bidder will also be invited to explore the reawakened distillery with five guests and be guided by distillery host Andrew Flatt through an exquisite tasting experience.
Details of the Bowmore STAC have been available for a while, but the first images of the decanter and details of the liquid were also released this week. The 55-year-old whisky is also the oldest whisky ever to come out of the distillery and is presented in a striking magnum-sized decanter. Unsurprisingly, it has the same top-end estimate as Brora Iris.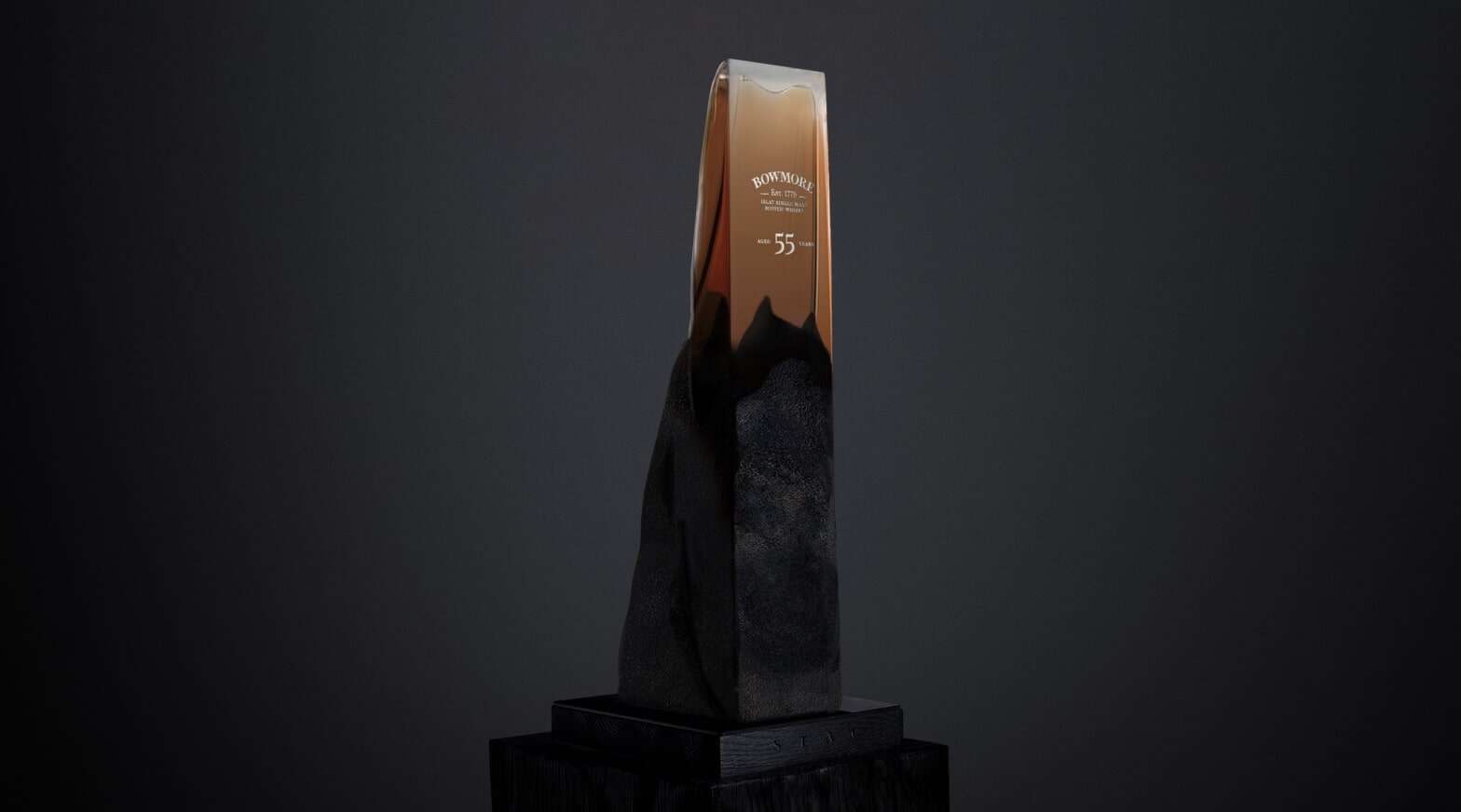 The decanter has been designed to represent the sea stacks of Islay, the island home of Bowmore and eight other operational distilleries. It's not immediately clear how the liquid would be poured, but the eventual buyer is more likely to treasure this as a work of art, rather than a casual digestif.
The STAC follows on from Bowmore's original donation to Distillers' One of One, the Onyx, which sold for an impressive £400k (circa $500k) in the 2021 auction.
The Distillers' One of One auction will be operated by Sotheby's in aid of disadvantaged young people in Scotland.