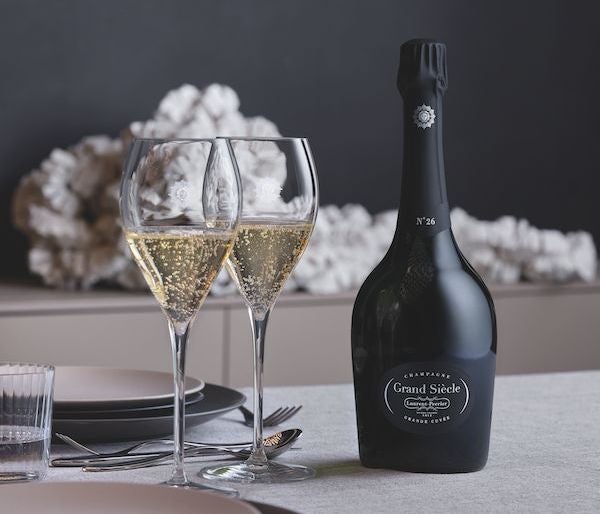 Champagne Laurent-Perrier has added to its long-standing Grand Siècle series with the launch of Grand Siècle Iteration No. 26 – the latest in its industry-unique Prestige Cuvée portfolio.
Continuing the series' ambitions of recreating the 'perfect year' with every release, the Grand Siècle Iteration No 26 follows Laurent-Perrier's signature Art of Assemblage technique, whereby a series of complementary years are blended to create the ultimate expression.
First developed in 1959 by Bernard de Nonancourt – Champagne Laurent-Perrier's then-president – Grand Siècle releases achieve a superior level of quality without relying on the notoriously unreliable external factors that can impact a vintage year. 
[See also: The Best Champagne Brands to Try This Year]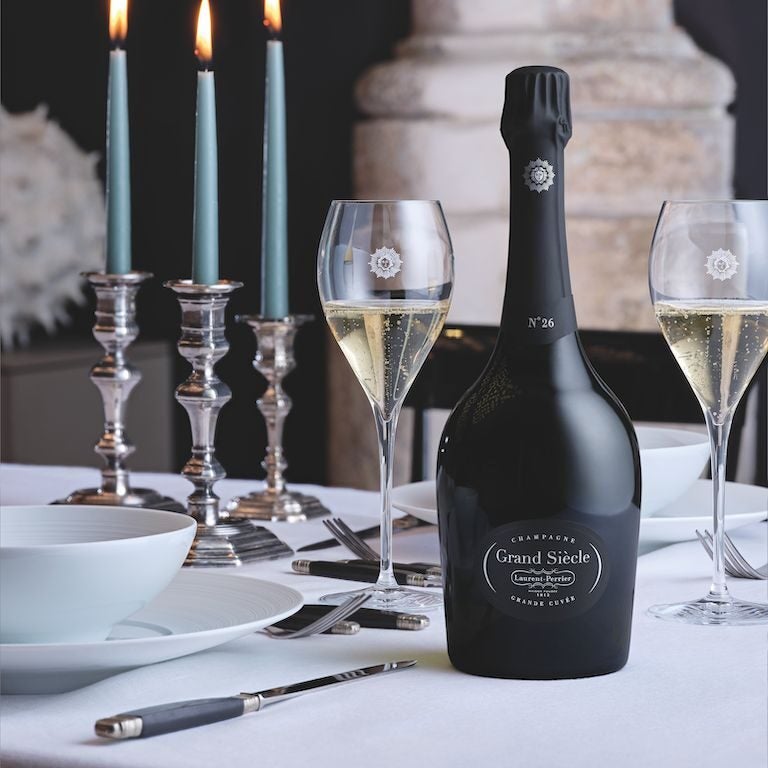 However, while this approach does allow the champagne house to manufacture the 'perfect year,' it still faces its own limitations – notably the fact it can only be created when three vintages are deemed capable of coming together to carry out the vision. Given that Laurent-Perrier has only declared 30 vintages between 1950 and 2013, just 26 iterations of Grand Siècle have been released.
Each one must follow three core principles: First, the blend of three exceptional vintage years; second, be made up of a majority of Chardonnay; and finally, be aged on lees for a minimum of ten years.
[See also: Lympstone Manor Launches First English Sparkling Wine]
Revealed to one of its very first audiences at the then-unopened Raffles at The OWO (where the brand is taking the grand title of being the hotel's 'banqueting champagne'), Iteration No. 26 is a blend of Chardonnay and Pinot Noir, chosen from the 2012, 2008 and 2007 vintages, and has been aged on lees for ten years. The resulting wine is fresh and elegant, with the level of complexity that has become synonymous with Grand Siècle.
The limited-edition release will be available to purchase from October onwards, with magnums to follow pending further aging on lees.
[See also: The Rush to Save Old Vines]