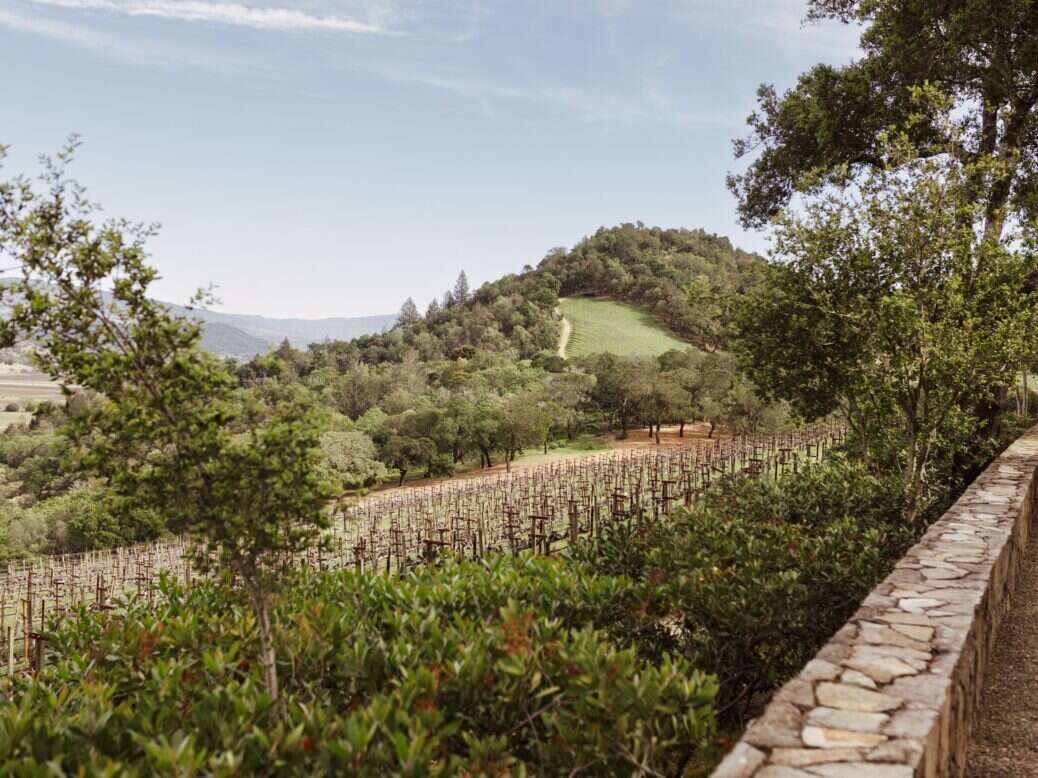 Not long ago, I was sitting on a red velvet couch in a historic Bordeaux chateau, surrounded by paintings, and sipping a rare old vintage of the estate's fabulously expensive red wine. I felt privileged to be drinking the history of a family's commitment to a special piece of land.
The experience made me realize that hanging a high price tag on a wine is not enough to propel it into the realm of luxury, no matter how you define that word. It means different things to different people, but one key requirement is the highest level of quality.
For me, what also adds prestige is a wine's scarcity, its sense of place, and its links to heritage, tradition and a real family. In other words, luxury goes — or should go — beyond marketing hype. A long-term perspective and aesthetics matter. The bottle, label and story behind a wine need to underscore an aura of style, opulence and exclusivity to stir emotions.
But today, in the face of climate change, there's something more. As Nicole Rolet, owner of Provence winery Chene Bleu, once said: "Sustainability is the ultimate luxury for the person who has everything." Dozens of estates are leaders in this exalted wine sphere, as are a handful of companies, like Moët-Hennessy. My choice of the eight seen on these pages communicate luxury brilliantly — and in different ways.
[See also: Distillers' One of One Reveals First Whiskies for Charity Auction]
Richard Geoffroy and IWA
For 28 years, Richard Geoffroy was the chef de cave behind Dom Pérignon Champagne and was deeply involved in burnishing its image. During his 100-odd visits to Japan, though, he also fell in love with sake, the country's traditional drink brewed from rice, and its 1,200-year history.
After retiring in 2019, he pursued his dream of making a unique sake that echoed the elegance, complexity, harmony and sense of luxury he'd sought for Dom Pérignon. "Sake has a lot of similarities with Champagne and Fino Sherry," he says. "I wanted to bring that to wine drinkers." A Shinto ceremony in Japan's Toyama prefecture marked his new life.
Everything about his IWA 5 Junmai Daiginjo sake exudes luxury, from the name and the philosophy behind it to its $200 price tag; pure, intense, rich flavors; and the elegant, minimalist black bottle design with the name in brush strokes. "In line with our values, the name had to be authentic, with a strong sense of place," Geoffroy explains. It comes from the brewery location in rural Shiraiwa, a site chosen for the pristine quality of the water and the beauty of the landscape. Geoffroy's use of the blending techniques he perfected at Dom Pérignon takes the idea of sake to a new level and will surely influence other luxury wine brands.
[See also: Vincent Chaperon on Dom Pérignon Vintage 2004-Plénitude 2]
Sotheby's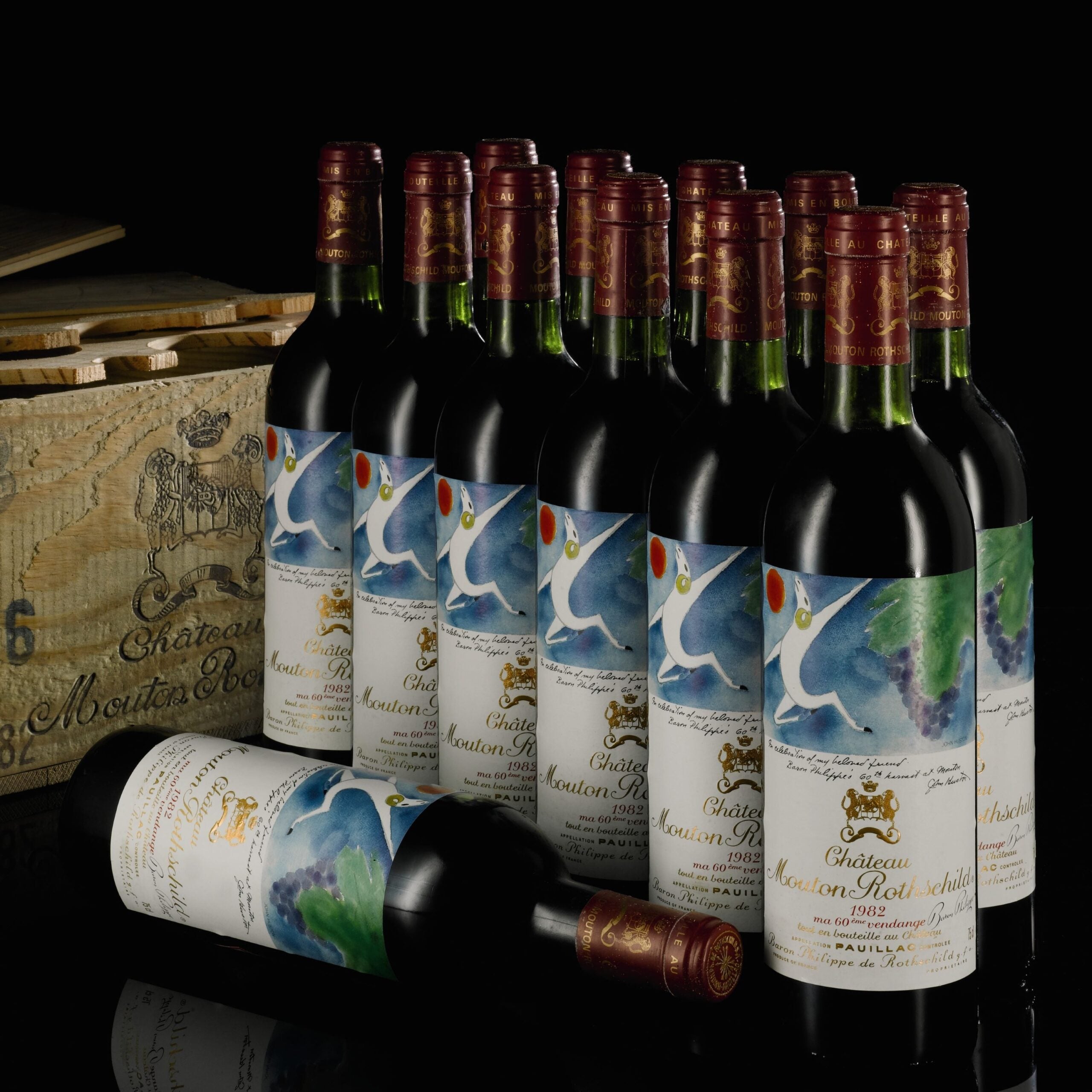 Established in London in 1744, Sotheby's auction house has long influenced the ways that rare and expensive wines are bought, sold and appreciated by collectors and investors. The house has consistently been a leader in speaking against counterfeit bottles (the bane of luxury wines), as well as championing innovation and quality.
The recently retired worldwide chairman of wine and spirits, Jamie Ritchie, built the department into a pre-eminent global network in London, New York, Hong Kong and now Europe. Adding retail outlets that offer carefully curated "instant" cellars and expert advisors has helped shape collectors' connoisseurship and introduced newbies to the thrill of collecting. Along the way, Sotheby's has helped define just what luxury wine is.
Many prestige estates, such as first growth châteaux Haut-Brion, Margaux and Mouton-Rothschild, have offered wines direct from their cellars through Sotheby's auctions. In 2021, it was chosen as the new partner for the world's oldest and most famous charity auction, Hospices de Beaune, in Burgundy.
All of this gives collectors more access to the rarest wines than ever. Sotheby's annual worldwide wine auctions achieved a record total of $158 million in 2022, and it holds the world record for the most valuable bottle of luxury wine ever sold at auction — a nearly impossible to obtain 1945 Domaine de la Romanee-Conti for $558,000.
[See also: Jamie Ritchie on Leaving Sotheby's for the NFT Space]
The Frescobaldi Family and Ornellaia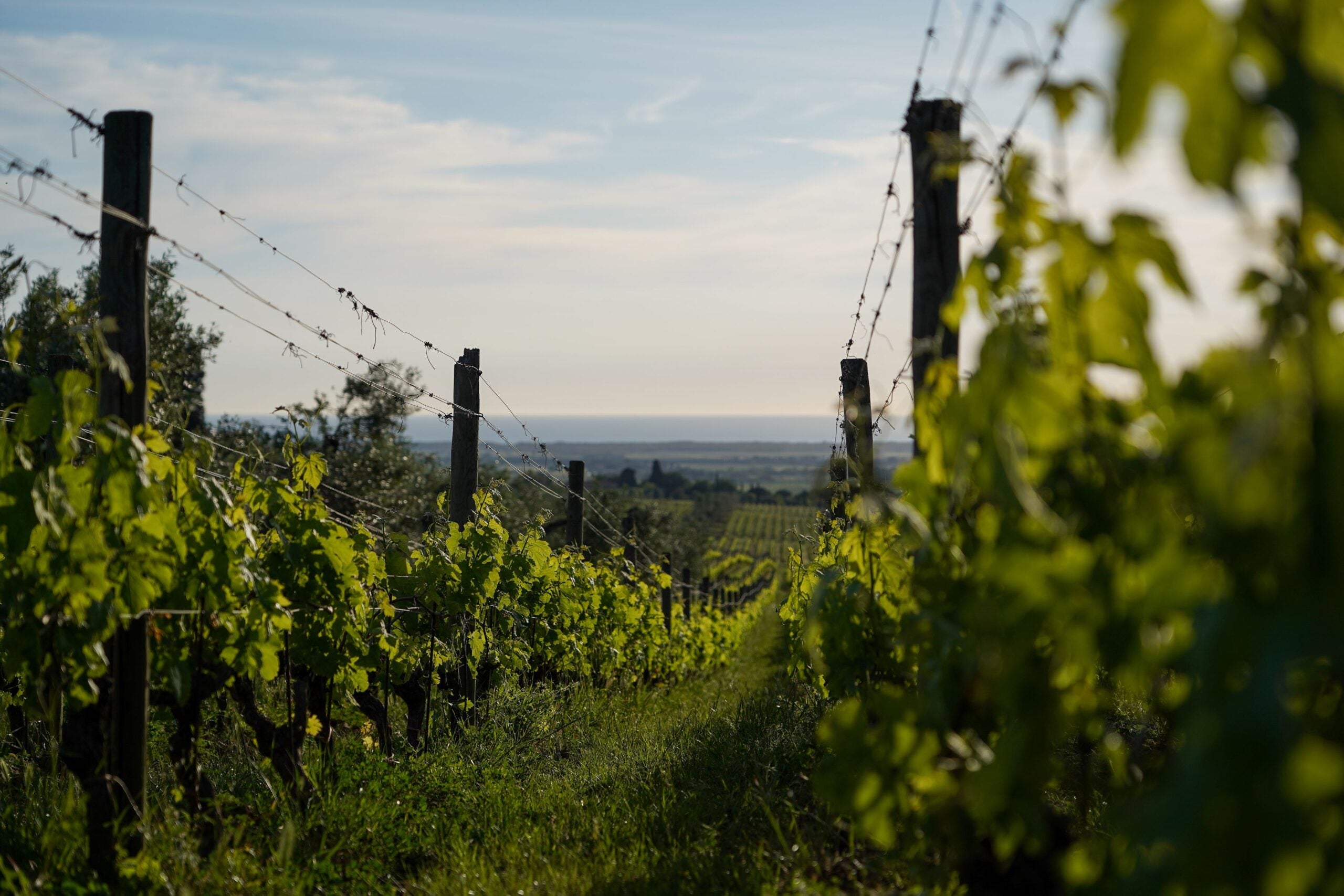 Last fall, the Frescobaldi family, winemakers in Italy for 700 years, hosted a gathering at New York's Guggenheim Museum to display the latest limited edition art bottles of its Ornellaia, one of the greatest Super Tuscan wines.
Founded in 1981, the winery passed from Ludovico Antinori to a partnership of Robert Mondavi and the Frescobaldi family and is now totally owned by the latter. But from the first, Ornellaia — and its sister wine, Masseto — helped establish the prestige of the Bolgheri area in Tuscany and global recognition for Italian wines as collectible luxuries.
To underline the unique character of each vintage of Ornellaia, the family turns to art, making the rich, plush red a part of global culture. In 2009, they initiated their Vendemmia d'Artista project, selecting an internationally renowned contemporary artist to create a work of art to represent the essence of the vintage, and auctioning them off to benefit the arts.
Harlan Estate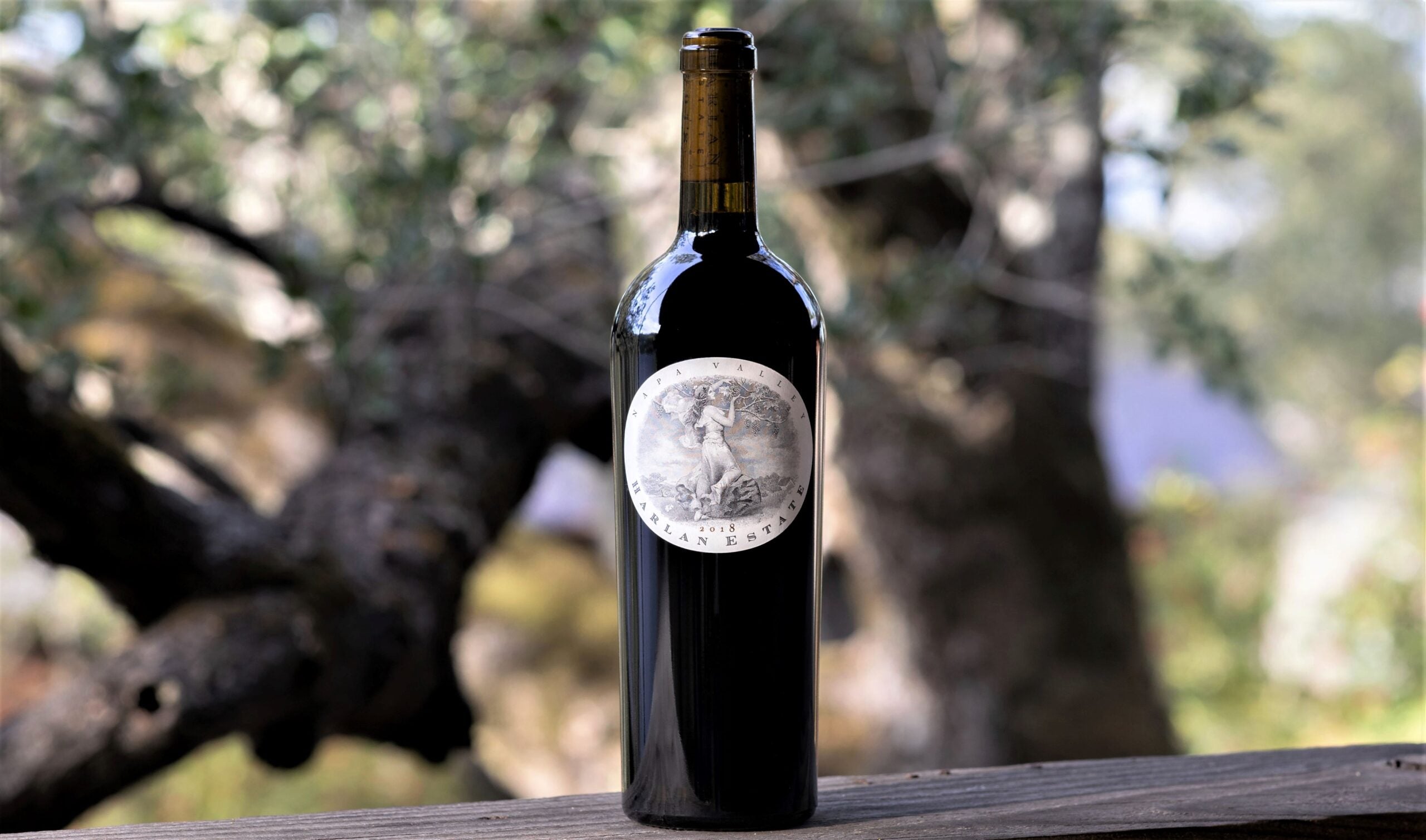 When Bill Harlan founded his eponymous wine estate in 1984, he started with a "200-year plan" to create a Napa Valley cabernet from hillside grapes that would have as much prestige as Bordeaux's first growth chateaux. He wanted, he says, "to give people a glimpse of the sublime." He was willing to do whatever it took to accomplish this, including waiting 12 years to release his first wine. 
Harlan was one of Napa's original "cult" wines, an elite cadre of hard-to-obtain reds made in tiny quantities that are eagerly sought by collectors. The status of its powerful, sumptuous, age-worthy reds rests on quality and price — currently about $1,650 a bottle on release — but also on scarcity and exclusivity. Its 2,000 cases a year are sold only to customers on a mailing list.
The aesthetics of everything at Harlan, from its winery design to the bottles' artistic packaging, symbolize history and luxury. The elegant, 19th-century style label, for example, features an engraving from a 250-year-old American bank note company. The legacy is assured with son Will and daughter Amanda now in charge.
But Bill Harlan's influence is wider than his own estates. His lavish Meadowood Resort and private Napa Valley Reserve wine club have helped Napa itself become a luxury brand.
[See also: The World's Most Expensive Champagne Sells for $2.5m]
Krug and Louis Roederer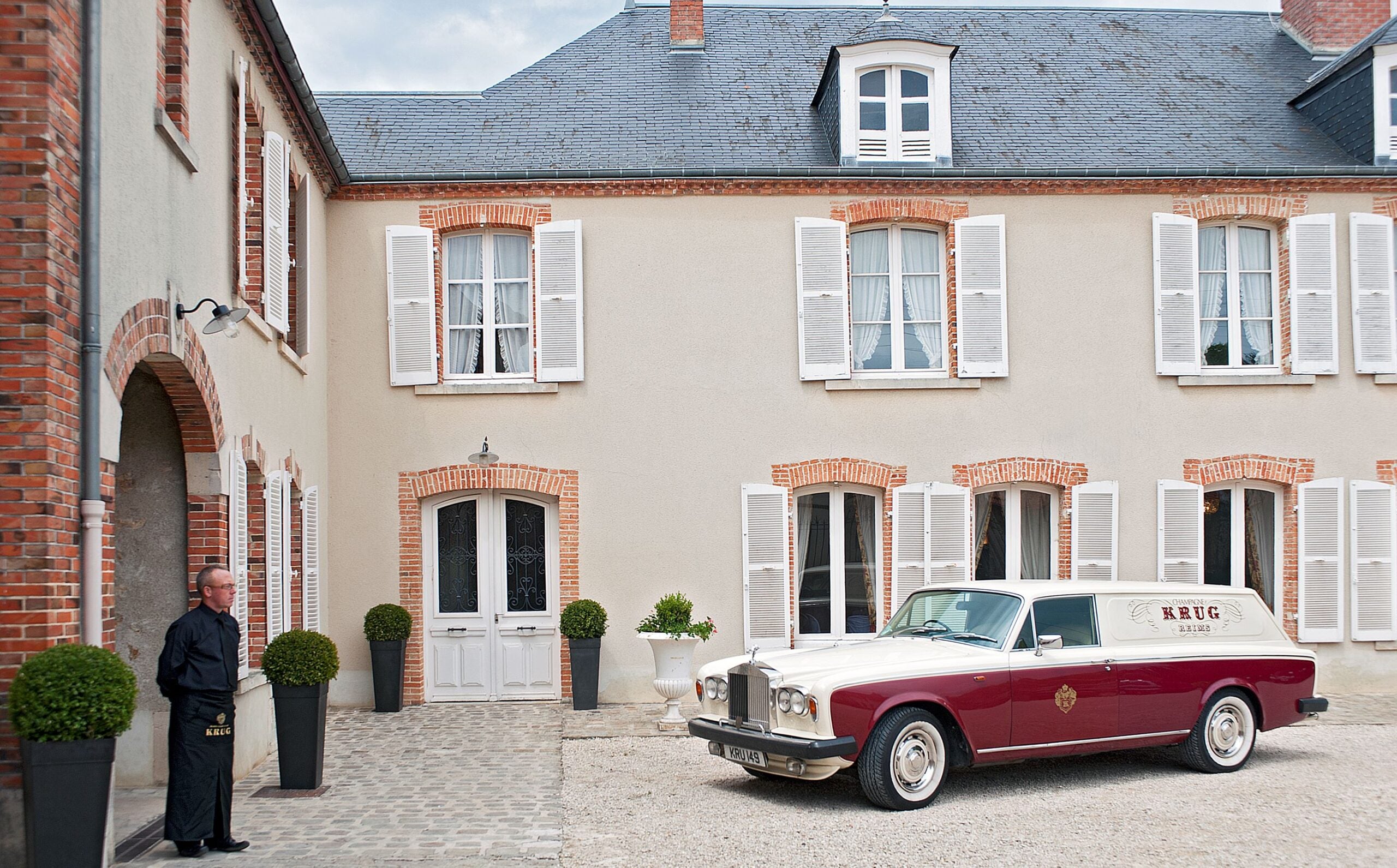 The tales of these two champagnes show different ways of leading in a region that's all about luxury. When it comes to price, collector demand and stellar quality, the best cuvées from both of these producers clearly meet the basic test.
The luxury image of Krug, owned by LVMH, owes much to what former CEO Maggie Henriquez referred to as "a founding myth, the aura of history," to transparency about what's in the bottle, and to a link between sound and taste perception. Founder Joseph Krug was a visionary for his time in creating multi-vintage Grande Cuvee, and today's bottles offer collectors a code to discover how each wine was made. Olivier Krug, the sixth generation, who is still involved, likes to talk about Grande Cuvée as "an orchestral composition." His family's long association with music inspired Krug Echoes, original compositions to match each edition of Grande Cuvée, and the rare single vineyard bottlings, Clos d'Ambonnay and Clos du Mesnil. 
Louis Roederer, on the other hand, has led in sustainability. Jean-Baptiste Lecaillon, the chef de cave, was the first grand marque to shift to organic and biodynamic viticulture especially for its flagship wine, Cristal.
[See also: Sacha Lichine on Introducing Rosé to the World]
Domaine de la Romanée-Conti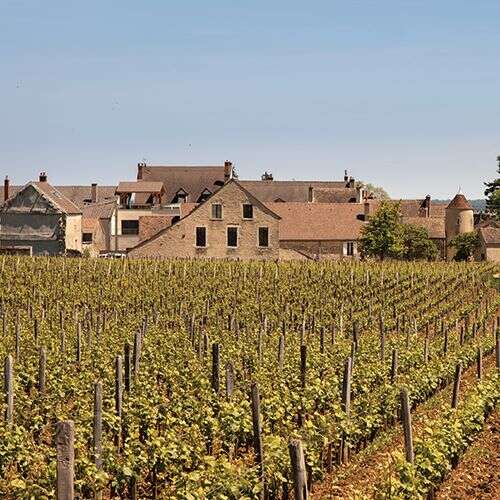 Burgundy is a region of modest winemaking domaines. Yet the grand cru vineyards belonging to world-renowned Domaine de la Romanée-Conti in Vosne-Romanee have been celebrated since before the French Revolution as the source of the region's most perfect, expensive and scarce pinot noirs.
The velvety, rose-petal scented wine from the top plot, four-acre Romanée-Conti, always shows intensely pure, complex, savory-earthy flavors that reflect its singular terroir. Only 6,003 bottles were made in the 2020 vintage, which I tasted in March, and the price of each is about $30,000. Montrachet, the domaine's rare white from an even smaller vine plot, is surely the purest, most elegant chardonnay in the world.
Long a sustainability trendsetter, DRC farms its vineyards biodynamically. And now-retired co-director Aubert de Villaine spent a decade working to gain Unesco World Heritage status in 2015 for all Burgundy's patchwork of "climats," or individual terroirs.
[See also: Volcan de Mi Tierra CEO Julien Morel on Volcan X.A]
Primum Familiae Vini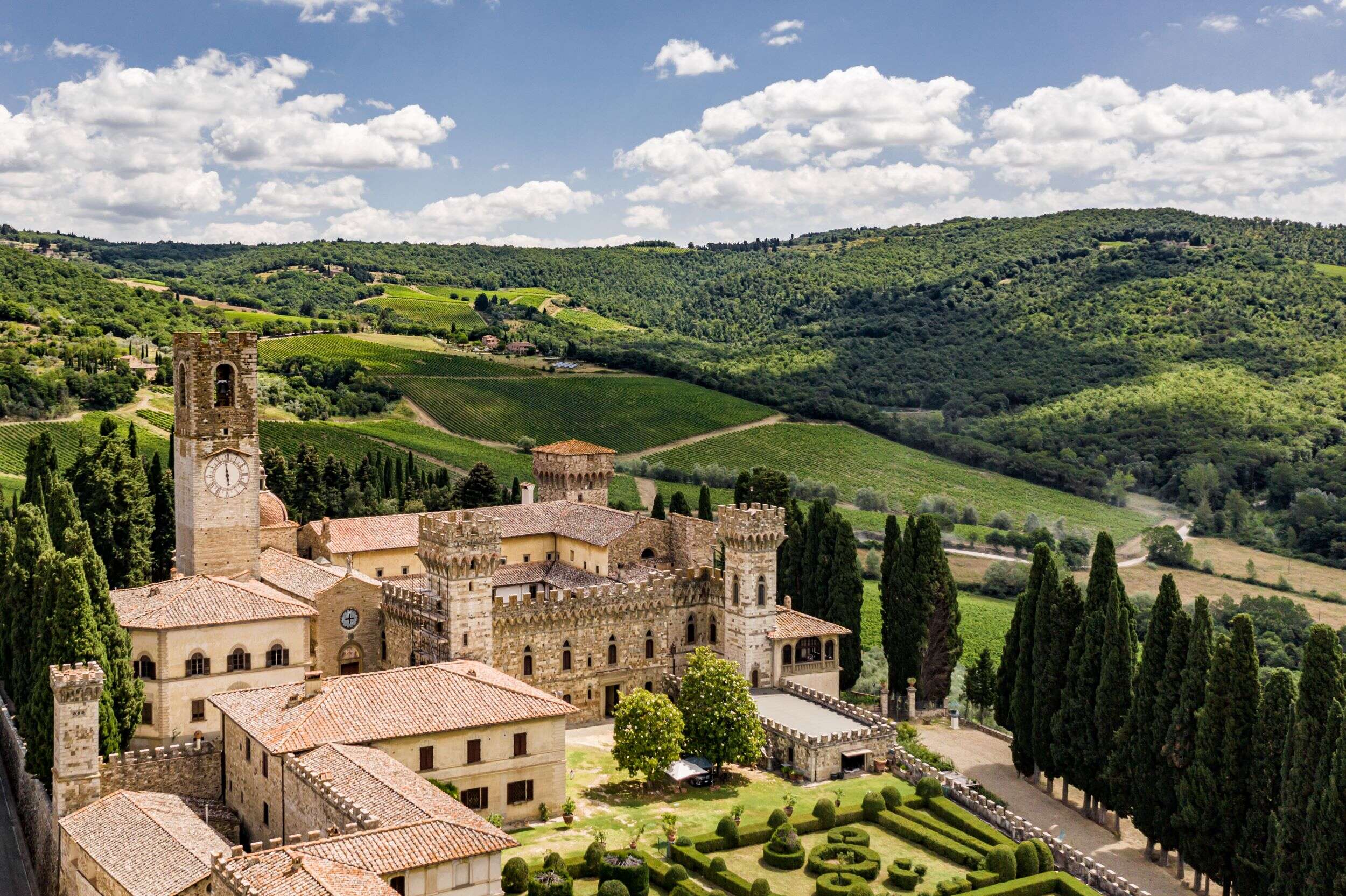 The Latin name of this unique, informal 12-member association founded in 1991 means 'The First Families of Wine,' and all of them certainly qualify. They include European wine estates that go back to 1385 (Marchesi Antinori in Tuscany), 1797 (Egon Muller Scharzhof in Germany's Mosel), 1864 (the Alvarez family at Spain's Vega Sicilia) and two Bordeaux first growth châteaux, Mouton-Rothschild and Haut-Brion.
The group is bound together by a commitment to several key aspects of luxury: wine quality, protecting the environment, meticulous craftsmanship, and especially their obsession with passing on values and traditions from one generation to the next. They aim to be examples to others trying to sustain family legacies and to use their long histories and famous wines to highlight other family companies making luxury products with an annual €100,000 prize launched in 2020.
In 2019, for a grand lunch in New York, each family brought a flagship wine, such as the rare very sweet Egon Muller Scharzhofberger riesling that retails for about $8,500.  But every wine the members poured would unquestionably be recognized as a luxury wine.
[See also: The Most Expensive Wine Ever Sold at Auction]