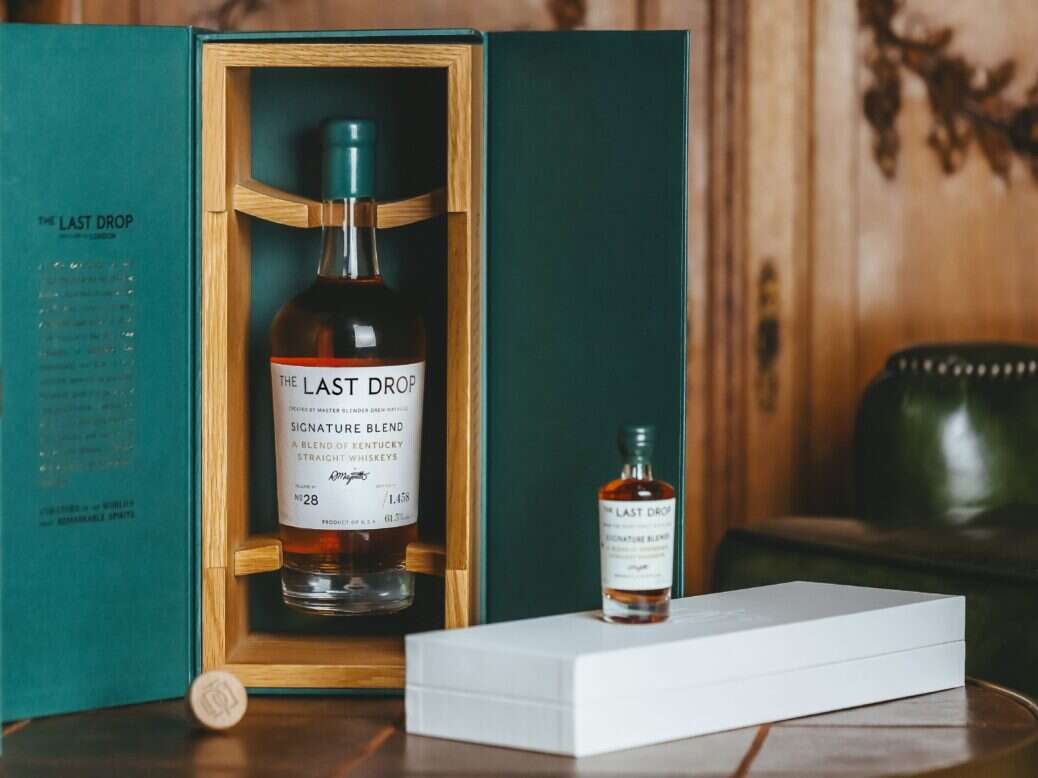 We're lucky at Elite Traveler. We get to drink rare whiskies and fine champagne just to advise our loyal readers which ones are worth buying. So, we thought we would make this year's list of wine and spirits gifts the greatest hits of what we've tried throughout the course of 2022.
Some of these inclusions are obvious (Louis XIII and Dom Perignon continue to fly the flag for the Champagne region once again) but others have come straight out of leftfield. Every inclusion is exceptional, but many also come with incredible narratives attached.
Whether you're buying for a collector, a drinker or for yourself (we're not judging), there's something for everyone in this year's wine and spirits gift guide.
Last Drop Distillers, Release No. 28 – A Blend of Kentucky Whiskies
The Last Drop Distillers are renowned for unearthing (or in this case, creating) some incredible spirits, but even by their high standards, this was exceptional. Drew Mayville, a master blender at the heralded Buffalo Trace distillery, had spent 20 years squirreling away little parcels of whiskies that he thought were unique. Then, the Last Drop Distillers came along and convinced him to create the ultimate blend.
The results were extraordinary. It's a masterpiece of a whiskey – a true reflection of Mayville's career, passion and talent. The release is limited to just 1,458 bottles, each coming with a 50ml sample (good for those intent on collecting), and supply will outstrip demand. Any lover of bourbon or Scotch would love to have one of these on the shelf.
$3,999, lastdropdistillers.com
Shirakawa 1958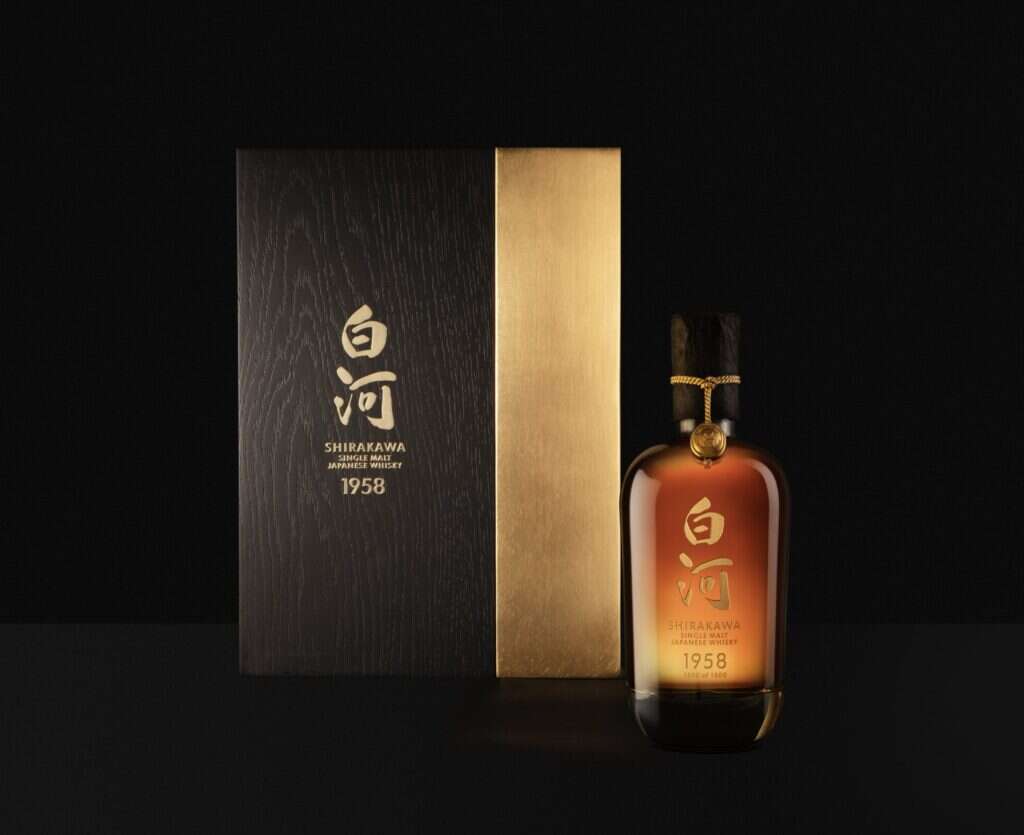 Japanese whisky has become incredibly sought-after. After selling for around $55,000 per bottle, the oldest Japanese whisky (Yamazaki 55 Year Old) is now valued at closer to $550,000. Shirakawa 1958 from Tomatin Distillery was distilled a full nine years earlier than that Yamazaki.
Although there is no record of how long it was actually aged in its casks (it was moved to ceramic jars and then a stainless steel vat on an unknown date) and is therefore a non-age statement, it is the earliest known single malt Japanese whisky, and very likely to stay that way. It's a significant release and a must for any serious collection. And, as a bonus, it's also an incredible whisky to drink (see our tasting notes here).
£25,000 ($28,000) plus tax, tomatindistillery.com
Bowmore Masters' Selection 22 Year Old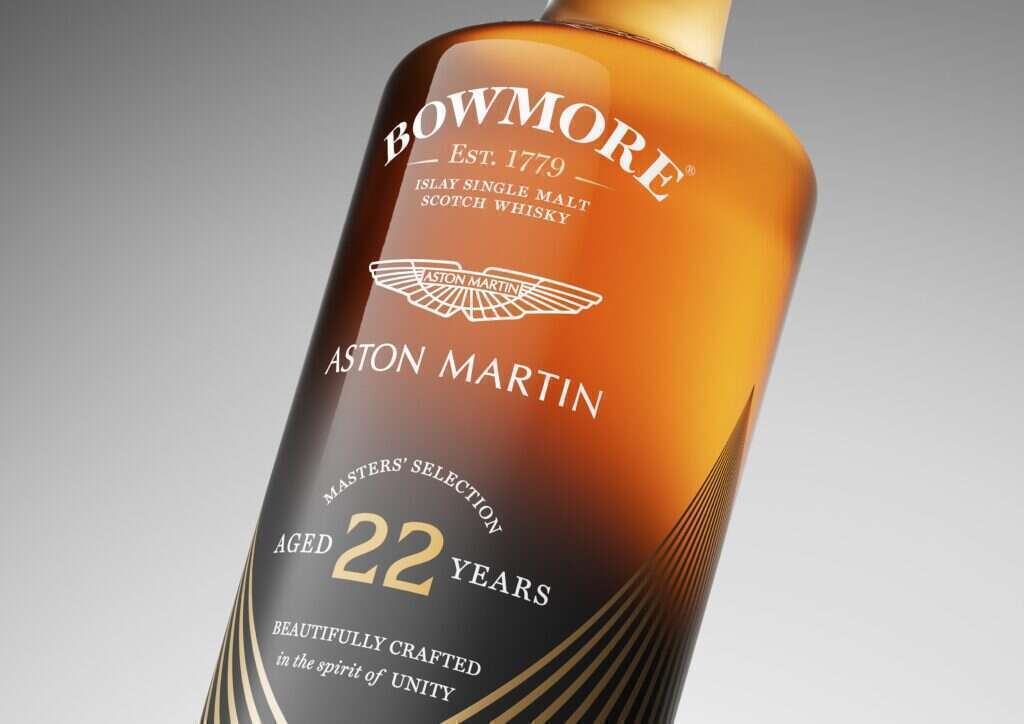 Alcohol and cars generally don't mix and Bowmore and Aston Martin have had to tread carefully with their partnership. But so far it has produced some amazing pieces of work such as the Arc-52 and the Black Bowmore DB5.
The Masters' Selection, at around $450 a bottle, is designed for a wider market, and is therefore ripe for drinking rather than collecting. The original release, the 21 Year Old, was a stunning expression and the 22 Year Old has followed suit. This is Bowmore's signature fruity and smoky style dialled all the way up to 10. It's punchy at 51.5% BV but still quite approachable for the whisky novice. It's also presented in a beautiful decanter and presentation box, making it a perfect gift for the car enthusiast.
$450, bowmore.com
Talisker 44 Year Old, Forests of the Deep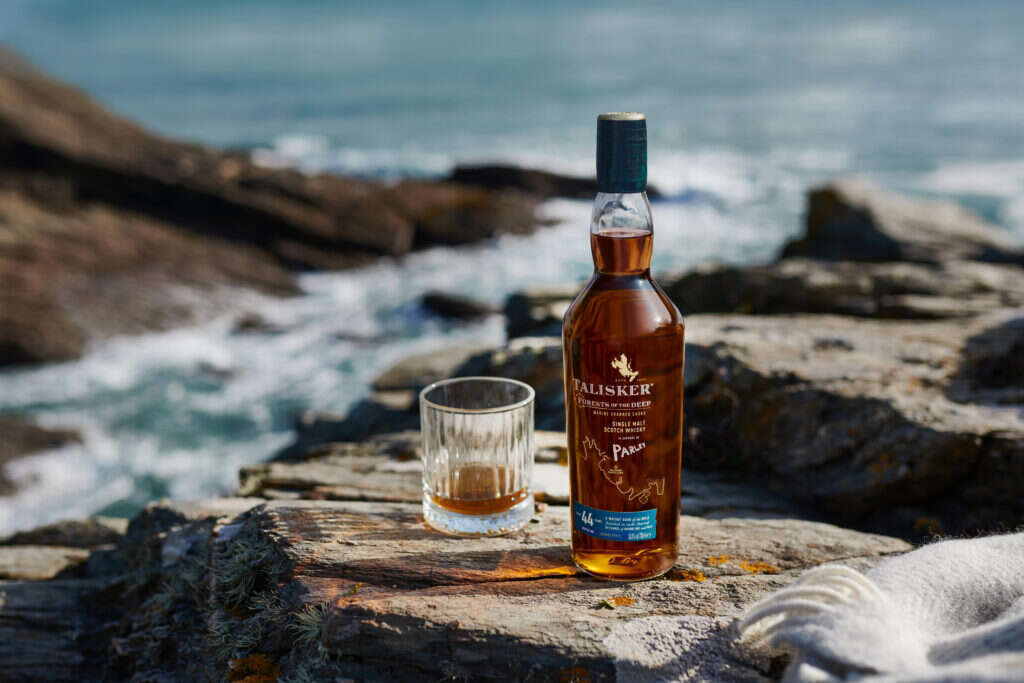 Situated on the Isle of Skye in the farthest reaches of Scotland, the Talisker distillery is defined by the influences of the surrounding ocean. It's therefore no surprise to see it working hard to ensure it stays healthy. The 44 Year Old is the second release to draw attention to the plight of the sea, following 2021's 43 Year Old. This latest edition trumps its predecessor to become the oldest expression ever released by the distillery.
The whisky is intertwined with an expedition to the world's largest sea kelp forest near the Cape of Good Hope, conducted by Parley for the Ocean and supported by Talisker. As a team of divers explored this underwater wonderland, wooden staves aboard the yacht absorbed the influences of the maritime air. Those staves would then be used to create a cask that the 44 Year Old was finished in. The result is an oily whisky with pleasant maritime and wood influences. Limited to just 1,997 bottles, this is a collector's item for the environmentally-conscious connoisseur.
$4,961, malts.com
Glenfiddich, Grand Couronne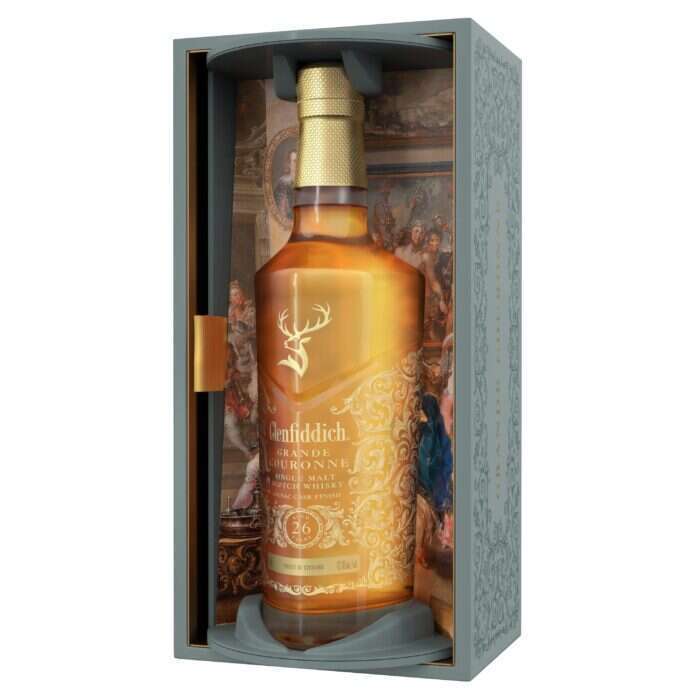 The Dufftown distillery of Glenfiddich can claim to be at least partly responsible for Scotch whisky's incredible success in the 21st Century. When most of the industry was betting on blends in the 1960s, it put all its chips in the single malt basket. Today, it is the single malts that command the most respect and the biggest prices. Now, Glenfiddich is setting a new trend for unusual cask finishes. This is the practice of placing whisky in a different cask for the last years of its maturation, usually giving it a new dimension of flavor. The Grand Couronne is its latest experiment, a 26 Year Old whisky finished in rare French cognac casks. This final flourish adds a lavish layer of sweet toasted oak and velvety aromas of café crème, brown sugar and soft spice.
$597, glenfiddich.com
Hibiki Blossom Harmony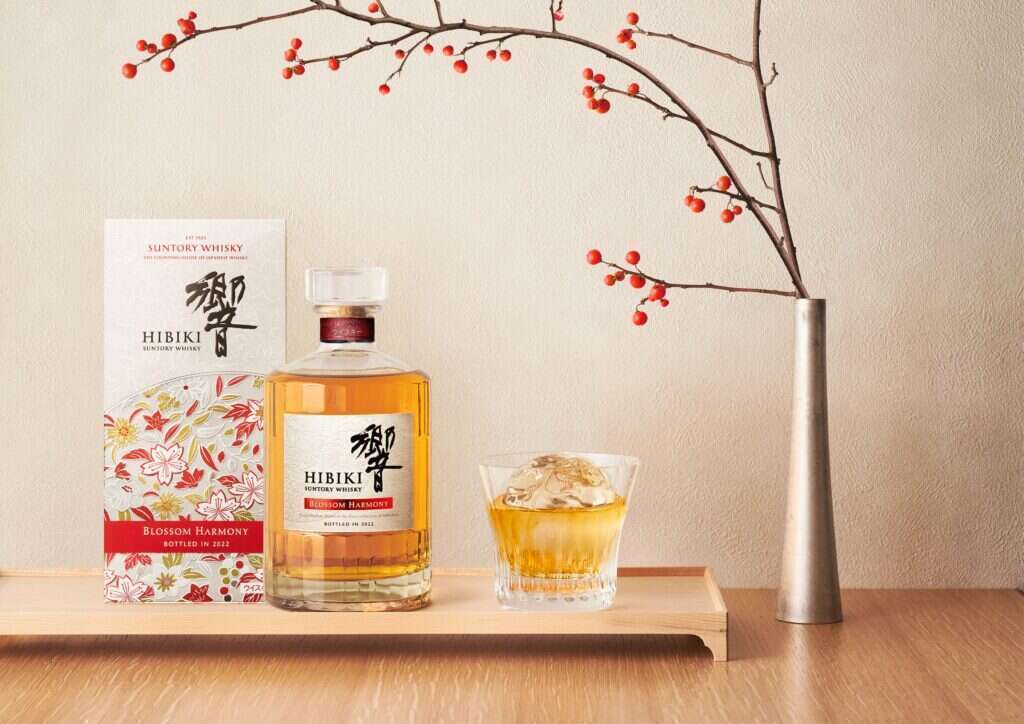 Back to Japan with a much more approachable offering. Hibiki is a blended Japanese whisky made up of Suntory's distilleries, including Yamazaki and Hakusha. The new Blossom Harmony release features whiskies finished in rarely used Sakura casks. Sakura trees are renowned for producing a vibrant blossom celebrated in Japanese culture. It's a very interesting whisky, one that pushes the boundaries of maturation into new territory: perfect for the true whisky nerd in your life.
$160, whisky.suntory.com
Lagavulin 1993, Prima & Ultima Third Release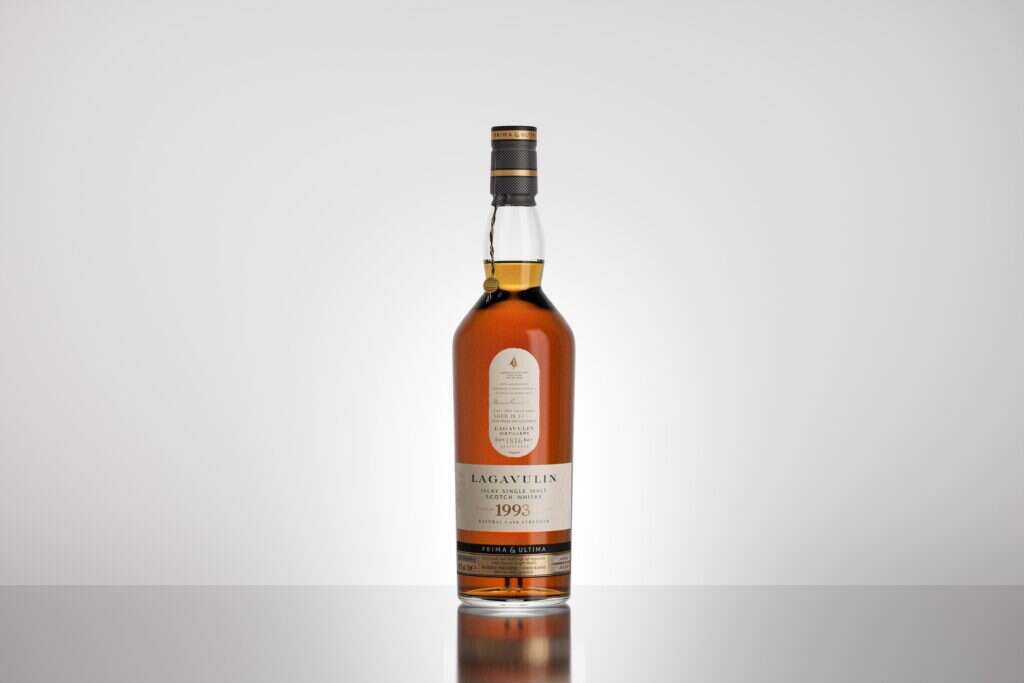 We were lucky enough to try all eight of third Prima & Ultima collection earlier this year and this was one of the highest rated expressions (read our full review here). Nevertheless, this one will certainly divide opinion between traditionalists and experimentalists.
In one way, it's a complex array of flavors with the best of Islay, sherry and ex-bourbon all having a say on the palate. While it is very interesting, there is only a touch of the distinctive Lagavulin character (iodine, in particular) left. Always one to champion experimentation, we think this is a wonderful dram, but perhaps only identifiable as a Lagavulin to the experienced palate.
$3,000, theprimaandultimacollection.com
Louis XIII, The Drop Collection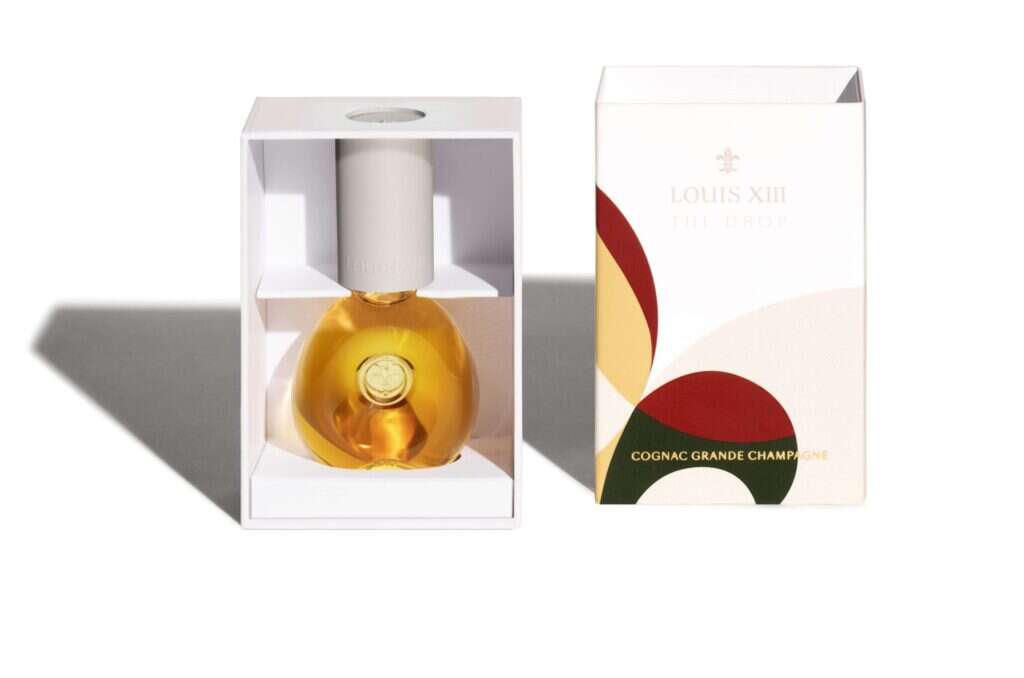 With fine and rare spirits continuing to increase in value, Louis XIII cognac begins to look like better value every year. It remains an incredible cognac to drink and its timeless decanter elevates any trolley to Antoinettetic levels. But if you're not looking to make such a grand statement with your gifting this year, the new Louis XIII Drop Collection Box offers an alternative for the cognac fan in your life.
Consisting of five 10ml mini bottles, the Drop Collection is designed to fit into a bag or a pocket to give you an indulgent hit when you're out and about. At around $850 for a box of five, it's a fraction of the price of a full decanter ($4,600) and far more transportable.
Louis XIII The Drop priced at £160 (approx. $180) each or £750 (approx. $860) for a Collection Box of five, louisxiii-cognac.com
Tequila Don Julio, Ultima Reserva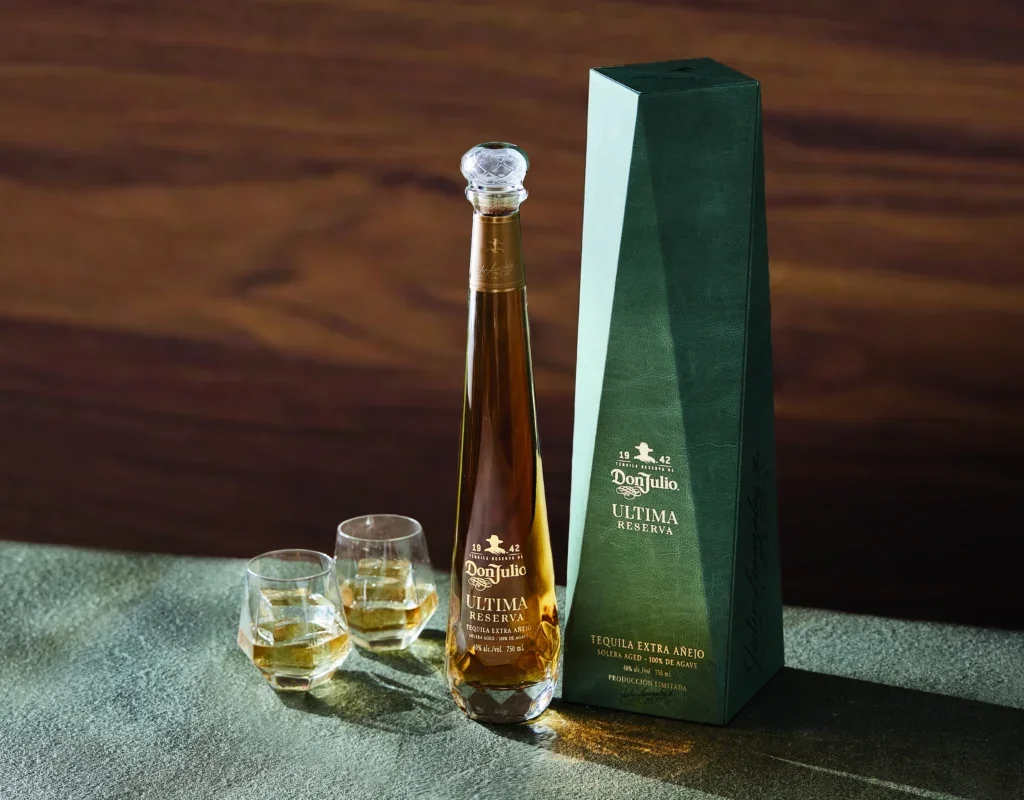 Tequila Don Julio Ultima Reserva was launched last year as a tribute to its late founder, and it's back this year by popular demand. Symbolically, the Extra-Añejo tequila has been created using the agave from Don Julio González's final harvest in 2006. As a tribute to the love he poured into every bottle, the tequila was aged in ex-bourbon casks and then finished in Madeira wine-seasoned casks for a total of 36 months. Presented in a beautiful bottle with an etched cap and faceted base, the golden-hued liquor starts with a nose of toasted oak and caramel, followed by delicate notes of citrus and apricot, before finishing with deliciously smooth honeyed agave.
$499, donjulio.com
Clase Azul Nuestros Recuerdos, Colores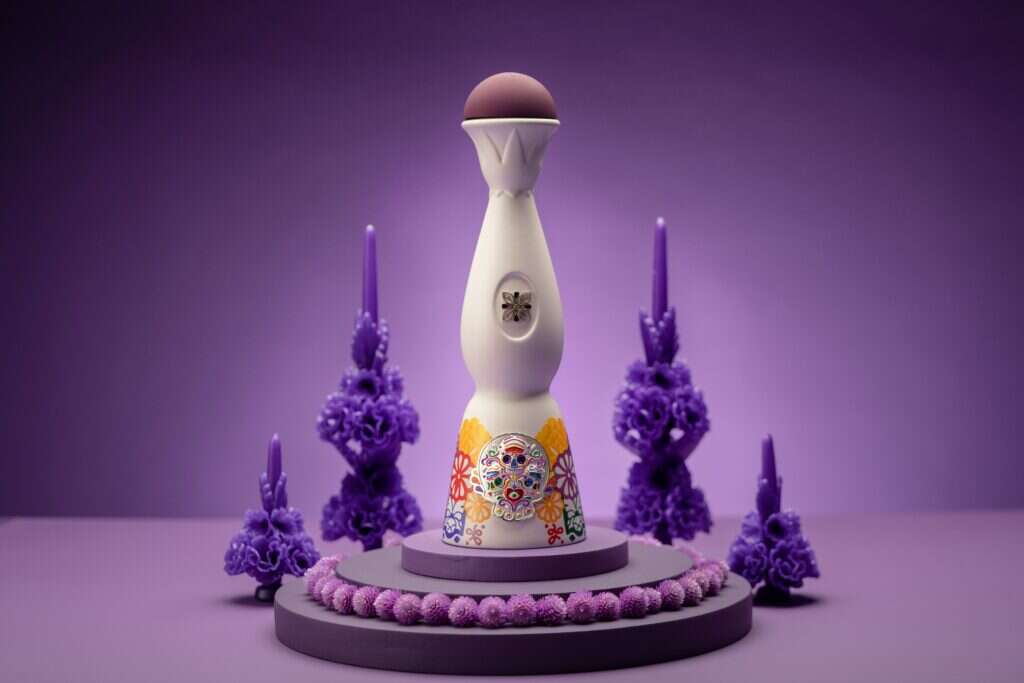 The tequila market continues to march into premium territory and Clase Azul has led the way. Fresh from a rebrand earlier this year, the experts in handmade decanters have returned with another edition of their Nuestros Recuerdos collection. Created to celebrate Día de Muertos, Colores is the second installment in the limited-edition series that celebrates different aspects of the Day of the Dead.
As the decanter suggests, Colores celebrates the vibrant colors associated with the annual celebration. Limited to just 6,500 decanters, this is a true collector's item. Inside, the liquid is just as special. Master distiller Viridiana Tinoco devised a distinctive 28-month aging process, starting with 22 months in American whiskey casks before concluding in artisanal rum casks from the island of Martinique. 
$1,050, claseazul.com
The Dalmore 30 Year Old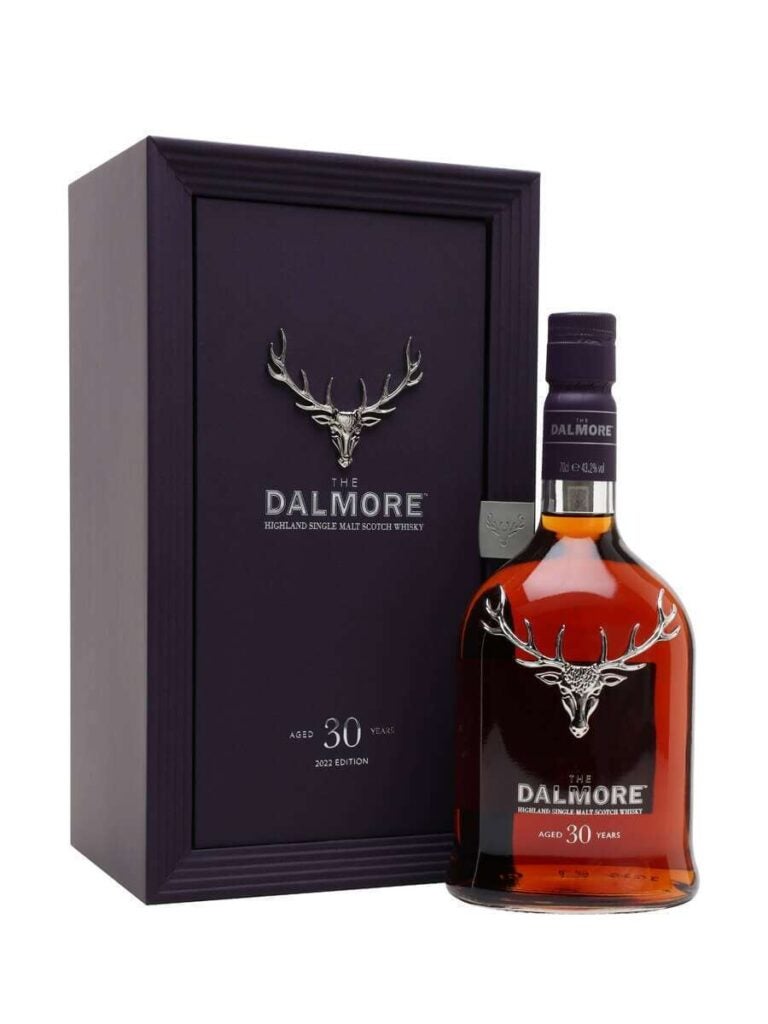 While most whisky companies strive to appeal to a younger audience, The Dalmore remains the kind of whisky you'd most likely see on your grandfather's shelf. It's dark, smooth and complex, and goes great with cigars. The 30 Year Old, first launched in 2021, is an annual expression designed to offer the connoisseur a new masterpiece just in time for gifting season.
This year's expression was aged in American oak before spending two years in tawny port pipes which previously held Graham's 1982 Single Harvest Tawny Port. The result is a deliciously sweet expression with Christmas spices galore – perfect for a Christmas Day dram.
£4,500 (approx. $5,300), thedalmore.com
The Macallan Harmony Collection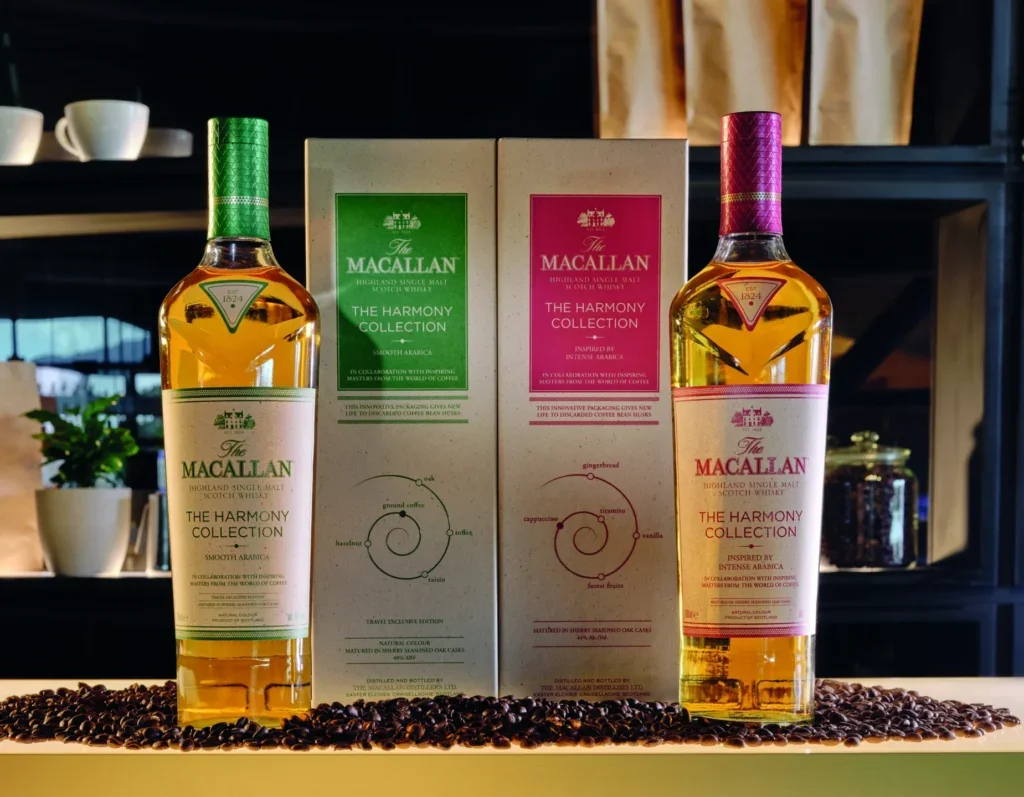 Traveling through airports is a holiday pastime for millions of us. While many of us begrudge the airport terminal, for whisky fans it is a chance to peruse the travel-only exclusives in Duty Free. The Macallan Harmony Collection became one of the most popular travel retail whiskies ever released last year. Inspired by the world of gastronomy, this year's collection pays homage to the Arabica coffee bean.
We haven't tried the expressions, but if it's anything like the first Harmony Collection, they're likely to go down well. While Intense Arabica will only be available in select stores, the Smooth Arabica will be a travel retail exclusive. If you're passing by, make sure to pick one up. The whisky enthusiast in your life will be delighted.
$185, themacallan.com
Courvoisier XO Royal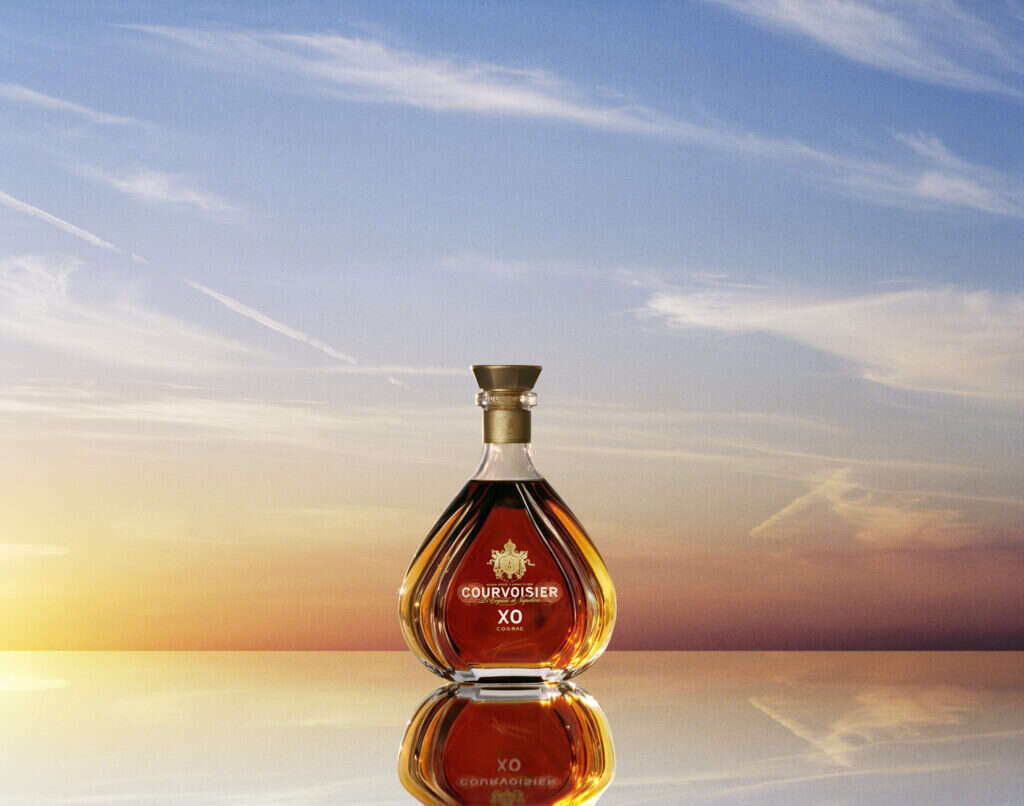 Courvoisier is proud of its regal connections. The Cognac house has long been associated with royalty and was once the tipple of choice for the King of England. In fact, King Edward VII was so taken with Courvoisier that he commissioned the Maison to create his very own blend. Several of these historic bottles can still be found in the archive today and were used as inspiration for its newest core expression, XO Royal. The XO Royal is essentially what cognac drinkers would have experienced in the early 20th century: older, richer and with more cask influence. While the standard Courvoisier XO is sweet and floral, XO Royal is more savory with notes of toasted hazelnuts, caramel and a rich, savory finish.
Courvoisier XO Royal is available in the UK from Harrods and other luxury retailers worldwide for an RRP of £280 ($350). courvoisier.com
Hallstein Water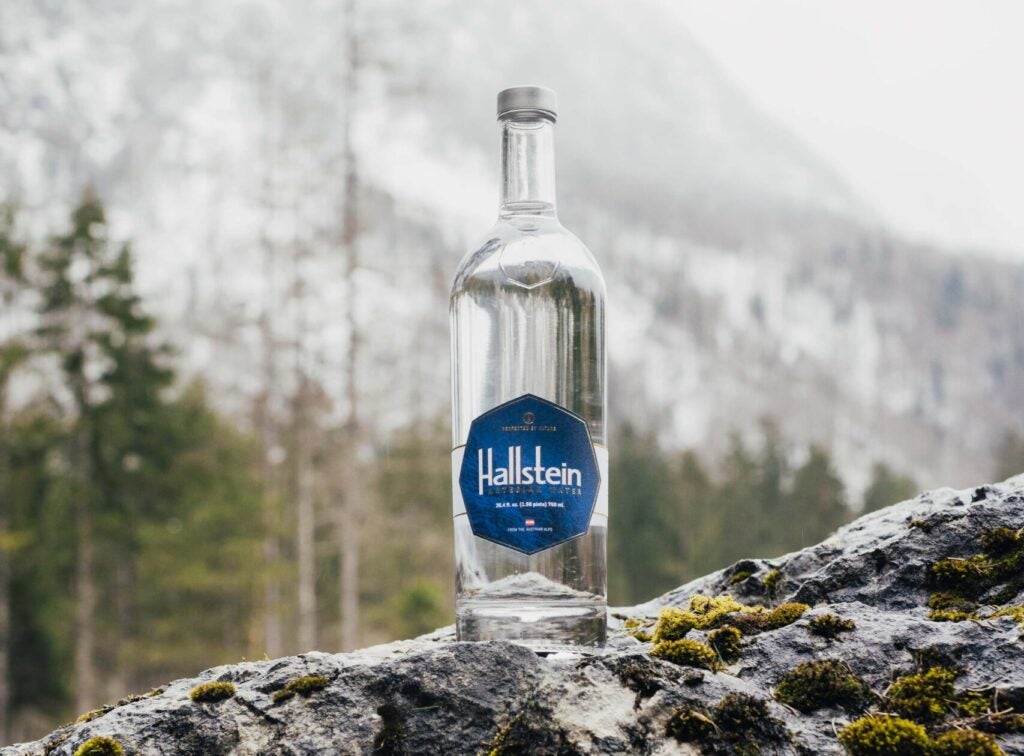 When drinking a whisky at cask strength, it is widely acknowledged that a few drops of water help elevate its flavor by activating the fatty acids within the liquid. And for the finest whisky, you need the finest water. Enter Hallstein. This ultra-pure water comes from the Dachstein region in Austria and is the only water currently available on the market that is not pumped, filtered or treated, either chemically or mechanically.
The water is taken from an artesian aquifer, 700ft beneath the surface. After falling as rain on the mountains above, each drop takes an estimated eight years to reach the aquifer, by which time it has been purified, oxygenated and infused with high levels of minerals. The water has been championed by the revered distillery Glenturret, known for being the oldest Scotch whisky distillery in operation today.
$68 for a case of six, hallsteinwater.com
Champagne & Wine
Heloise Lloris, Tete de Cuvée 1996 Vintage Champagne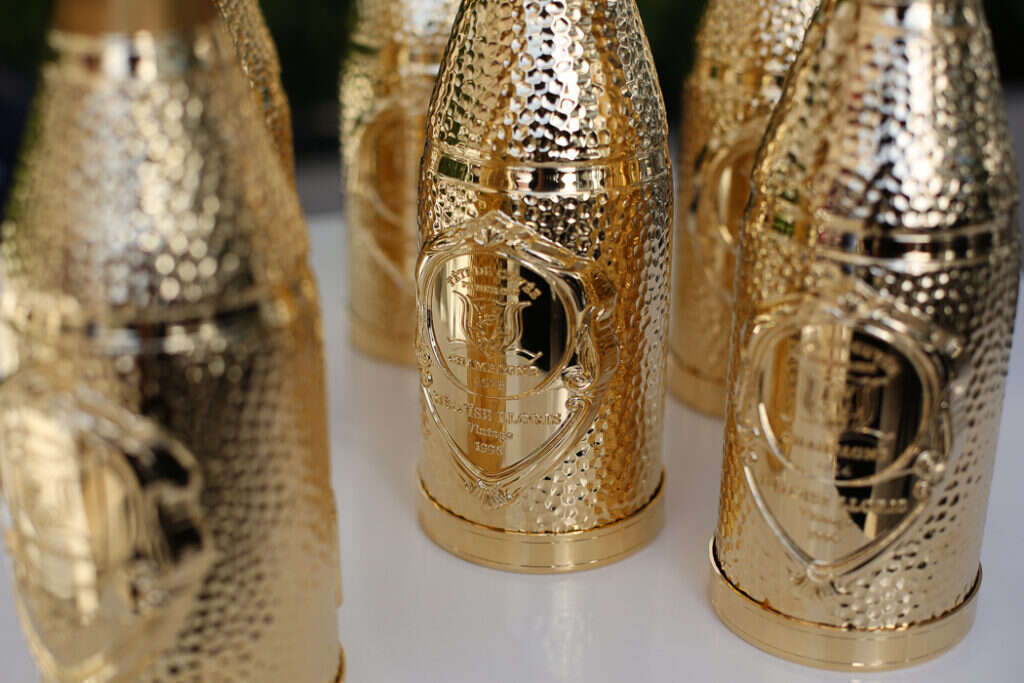 Previously only available on private yachts and exclusive nightclubs, Heloise Lloris is the ultra-premium champagne brand you've never heard of. The 24k gold leaf bottles are designed to catch the eye, but they also help to replicate cellar-like conditions inside the bottle, keeping the vintages safe from the degrading properties of sunlight and temperature variation.
The result is a champagne vintage that transcends beyond the big houses. The Tete de Cuvée 1996 was produced in Chigny-Les-Roses, a Premier Cru village. The gold cover is handmade in England, so every bottle is unique. If you want to go all out, the company also offers bespoke creations such as name engravings and diamond settings.
£1,040 (approx. $1,200), thechampagnecompany.com
Laurent-Perrier, Grand Siecle Iteration No 25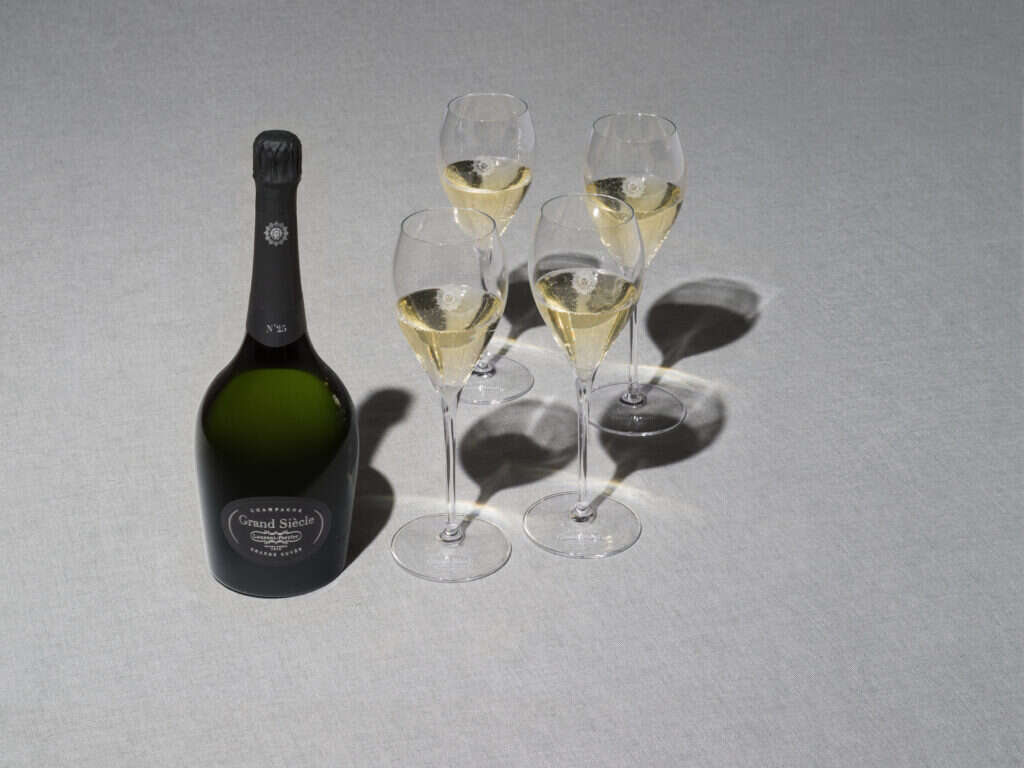 The Grand Siecle series was borne from a simple idea: Mother Nature will never provide the perfect oenological year but by combining several great years into one, you can get pretty close to it. Grand Siecle is always the combination of three vintage years. No 25 is made up of 2008 (65%), 2007 (25%) and 2006 (10%), each widely considered to be among the best years of the 21st century so far. Notably, No 25 contains more Chardonnay than any previous iteration (60%), giving it a lemon sherbet sweetness that takes this into dessert wine territory.
It's beautifully balanced but with enough complexity for the connoisseur to throw a swathe of tasting notes at. Three vintages for the price of one: you don't get better value when it comes to fine champagne.
$250, laurent-perrier.com
Dom Pérignon, Vintage 2004 Pléntitude 2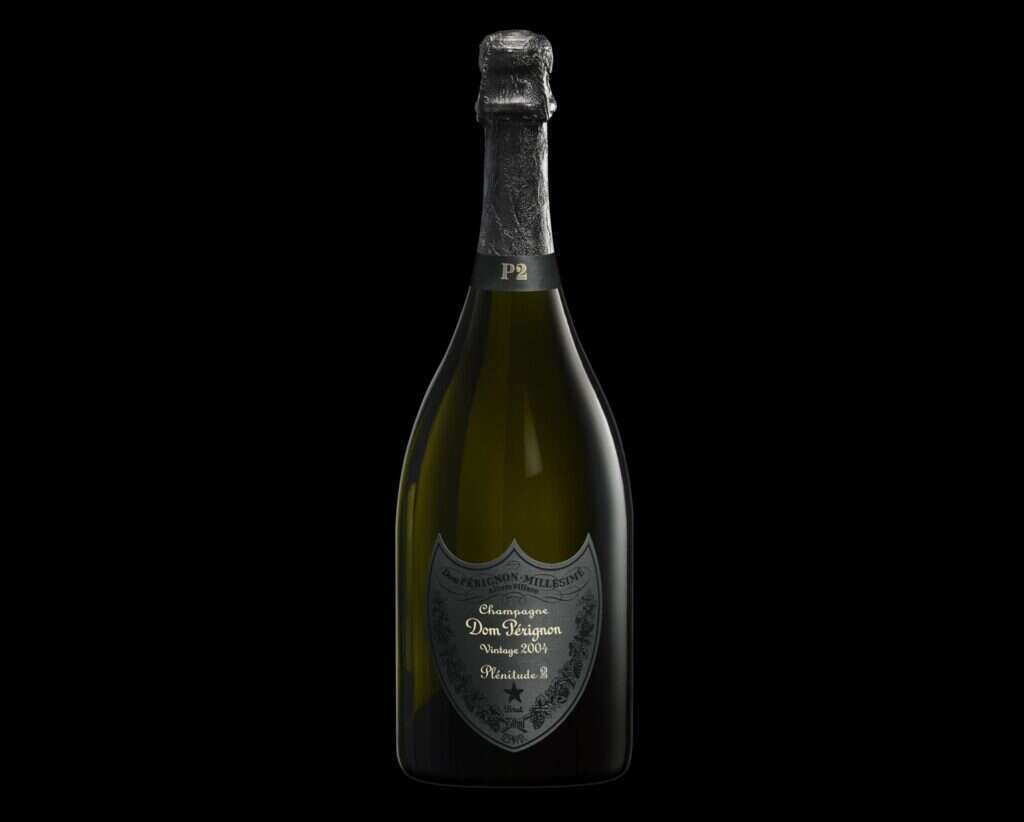 The vintage-only champagne brand Dom Pérignon is known for its robust expressions. No bottle encapsulates this more so than the Vintage 2004 Pléntitude 2. The year offered a bumper yield for the Champagne region with a mild summer finished off with a late spell of dry heat. This allowed Dom Pérignon the chance to experiment, and they did so by leaving the liquid in its cellars for an extended period of 15 years.
The result is something altogether surprising: darker notes verging on savory such as licorice, cocoa and oak. This is a champagne for connoisseurs, one that many will choose to keep in their cellar for another 15 years when Dom Pérignon usually reaches its peak.
$495, domperignon.com
Krug 2008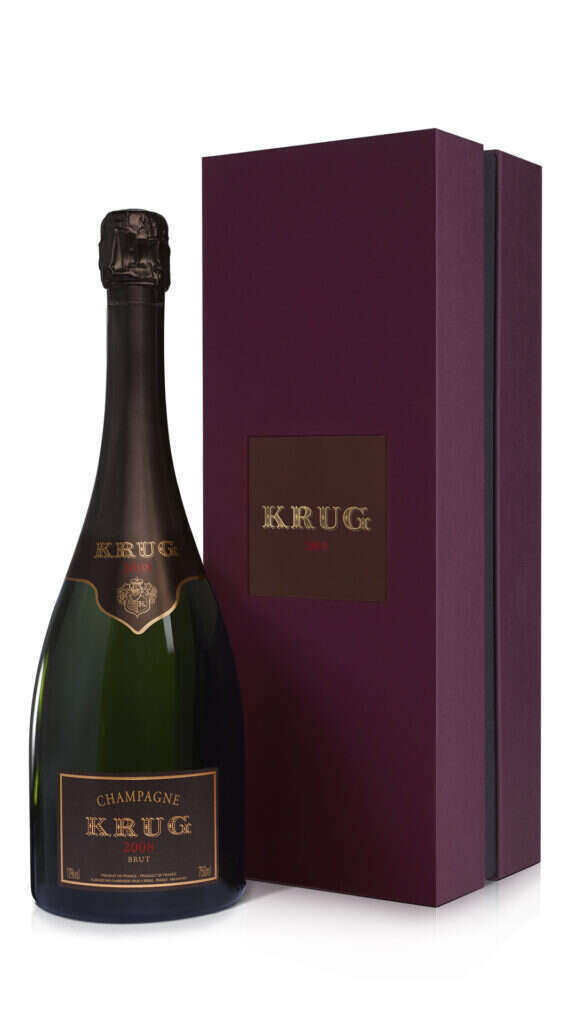 The highly prized Krug 2008 was borne from Champagne's coolest years in almost two decades, and its least sunny in over 50 years. With Champagne now experiencing hotter and drier summers, these cooler conditions will become vanishingly rare in the years ahead. That means, possibly, the 2008 vintage could be the last of its kind, one that allowed the grapes ample time to grow and mature. As a result, a lot of Krug 2008 is held in bond with collectors expecting a hansom pay-off in the future. However, the liquid inside the bottle is ripe for consumption today. Expect sweetness mixed in with a hint of summer herbs.
$349, krug.com
Gusbourne, 51 Degrees North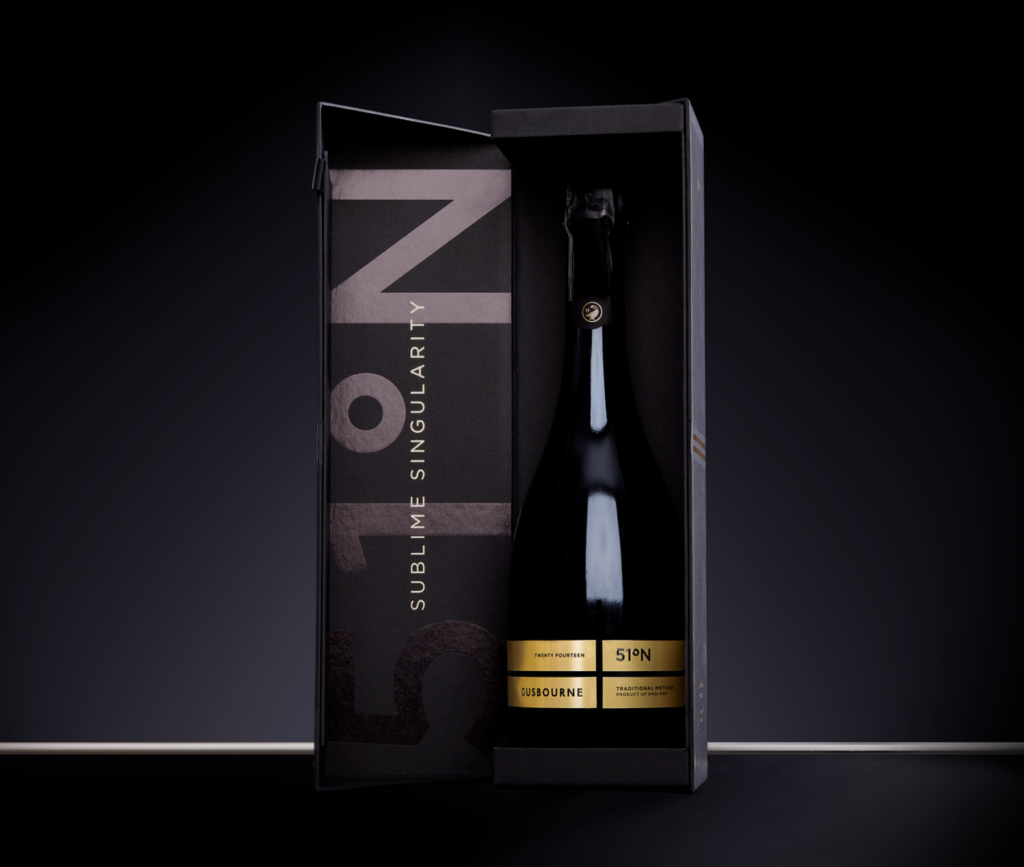 Speaking of Champagne running out of cooler conditions, as the wine belt marches northwards, it brings Southern England into sparkling wine territory. Situated at 51 degrees of latitude, Kent-based Gusbourne finds itself in a good position for the future (at least in wine growing terms) and has set out its stall with the 51 Degrees North Vintage. Taken from the 2014 harvest, this could mark the moment English sparkling wine goes premium.
We haven't tried 51 Degrees North, but this is one of those bottles that can surprise even the most seasoned of Champagne drinkers. It's something new, something interesting and something for discussion. The Krug of Kent? You decide.
£195 (approx. $230), gusbourne.com
Château d'Esclans, Garrus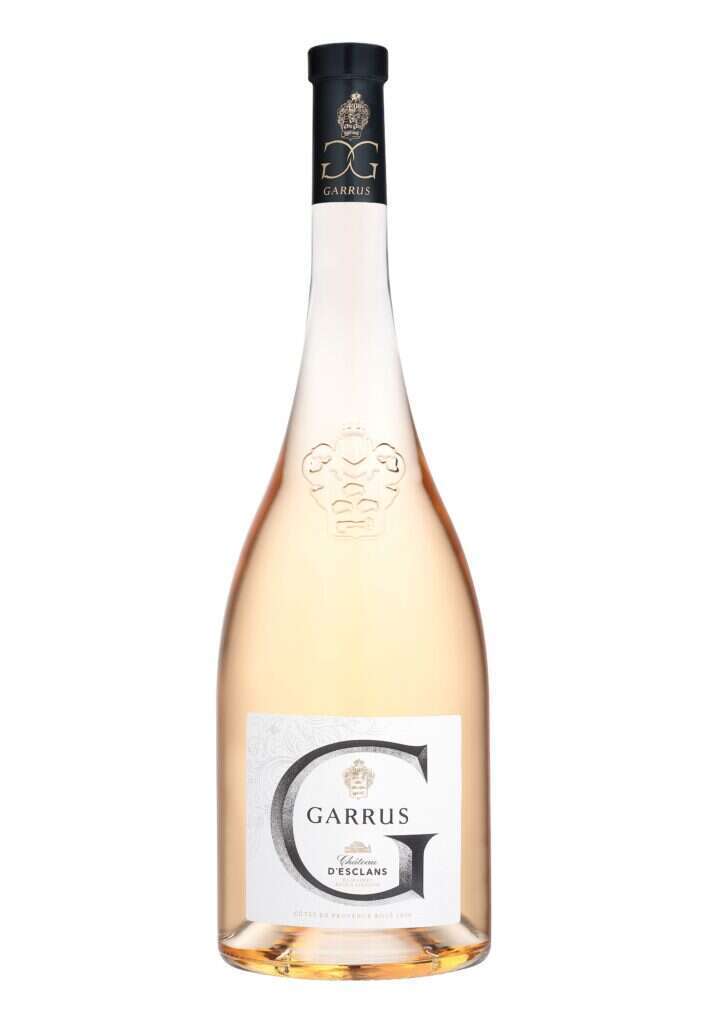 Who doesn't love a glass of Whispering Angel on a hot summer's afternoon? It's the most popular rose in the US for good reason. Now the owners, Château d'Esclans, want you to get serious about it with Garrus. Created by using the finest parcels on Château d'Esclans's prized vineyards, Garrus has won plaudits from a raft of critics, several naming it the best rose in the world. Presented in a beautiful bottle that feels premium to the touch, this is as giftable as it is quaffable.
$110, reservebar.com
Penfolds, Grange 2018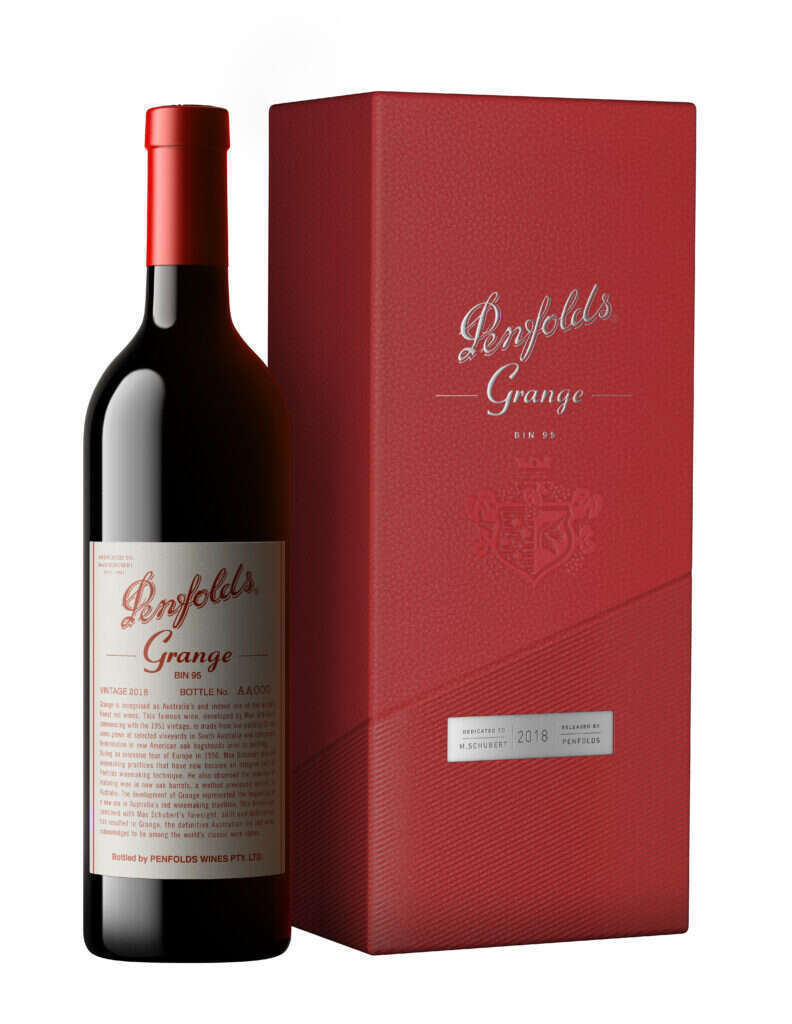 The mavericks of fine wine were back earlier this year with their first Bordeaux releases. The two French wines further show Penfolds have global ambitions. But the Australian Grange remains the jewel in the winemaker's crown and the 2018 iteration has been exceptionally well received. This pure Shiraz has been matured in new American oak hogshead casks for 18 months, offering notes of black licorice, soy and malt and burnt vanilla marshmallow. The 2018 is drinking well now but would be left in a cellar to develop a more bottle-aged character.
$720, penfolds.com
Click here to return to the Holiday Gift Guide to see what else is on offer