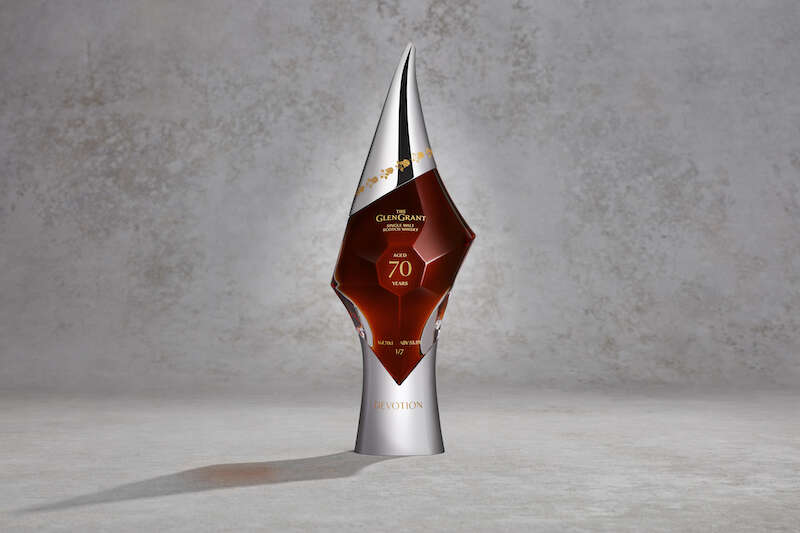 The Glen Grant is continuing to position itself in an exclusive number of Scotch whisky brands producing impressive age statements with the release of Devotion which, at 70 years old, is the Speyside distillery's oldest expression yet.
Inspired by the reign of the late Her Majesty Queen Elizabeth II, which spanned 70 years, just seven decanters of Devotion will be available, the first of which will be auctioned by Sotheby's from September 11 through 22.
The Glen Grant enlisted the help of craftsman John Galvin and hot glass master Brodie Nairn to bring these precious decanters to life. Each is hand-blown by Nairn, making them all one of a kind, with seven facets each marking a year of Queen Elizabeth's reign. Every bottle features a silver capsule engraved with a different floral motif representing a different portion of Her Majesty's life.
[See also: The Oldest Whisky Ever Released]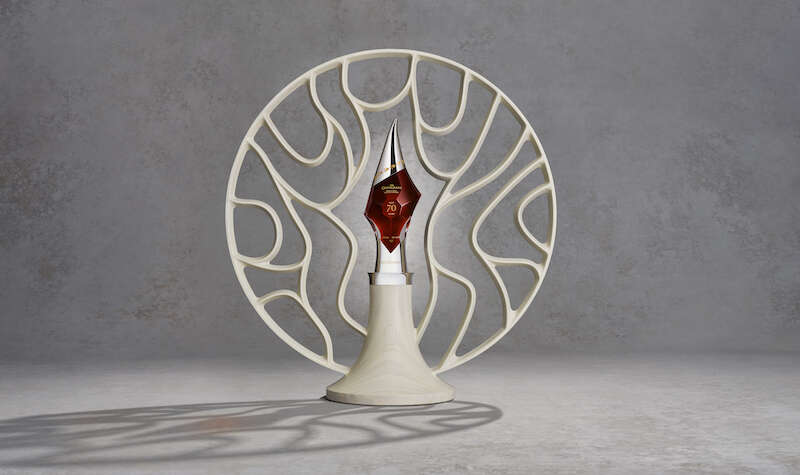 The decanters are presented in a wooden sculpture by Galvin, made from a fallen elm tree from within the distillery's gardens. In a further homage to the late British royal, a silver diameter to this sculpture bears both an engraving of Her Majesty's favorite flower – Lily of the Valley – and the Thistle of Scotland.
"In the true spirit of The Glen Grant, we bring together the inspiring legacy of our story with the personal devotion of Her Majesty Queen Elizabeth II, to realize this exquisite masterpiece," said Malcolm.
[See also: Gordon & MacPhail Recollection Series Includes its Oldest Port Ellen]
"To be devoted, is to show unwavering loyalty and love to something you care for deeply, which sits at the heart of our whisky-making philosophy, as well as shining through with our creative collaborators. This is a lifetime of character and legacy captured in a magnificent creation, like nothing we have ever seen."
But, what of the whisky itself? Selected by hand by master distiller Dennis Malcolm for its unwavering character, the liquid comes from a single oloroso sherry-seasoned French oak cask, filled in 1953. That long age has resulted in a deep, chestnut hue. On the nose, there are notes of peach, honeyed sweetness and barley, while a sip will reveal dried fruits and a touch of spice. 
[See also: Brora and Bowmore Send Oldest Ever Whiskies to Auction]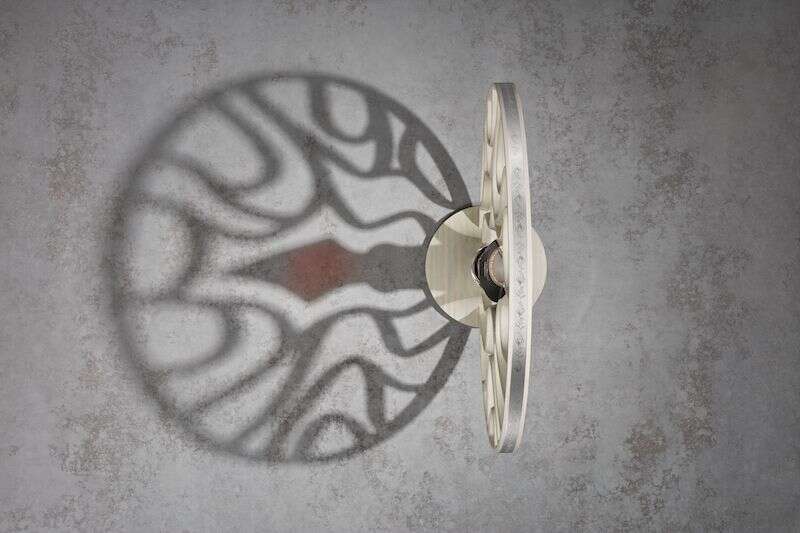 The sale of the first decanter – which is estimated to fetch around £70,000 to £110,000 (approx. $87,350 to $137,250) will benefit the preservation of Scotland's native woodland, with proceeds donated to the Royal Scottish Forestry Society.
Following the initial auction, the remaining six decanters will be available in select global markets from October, at a currently undisclosed price.
Jonny Fowle, global head of spirits at Sotheby's said: "This whisky embodies so much of what is important in whisky collecting: quality, rarity, age and most of all provenance as the oldest whisky ever to be released directly from The Glen Grant Distillery itself. 
"This whisky displays a fantastically deep, dark color after seven decades of oak maturation, which contrasts beautifully with John Galvin's opulent light wood structure making it the perfect centerpiece for the world's most impressive whisky collections."
[See also: Dhavall Gandhi Launches Kandoblanc Whisky Brand]