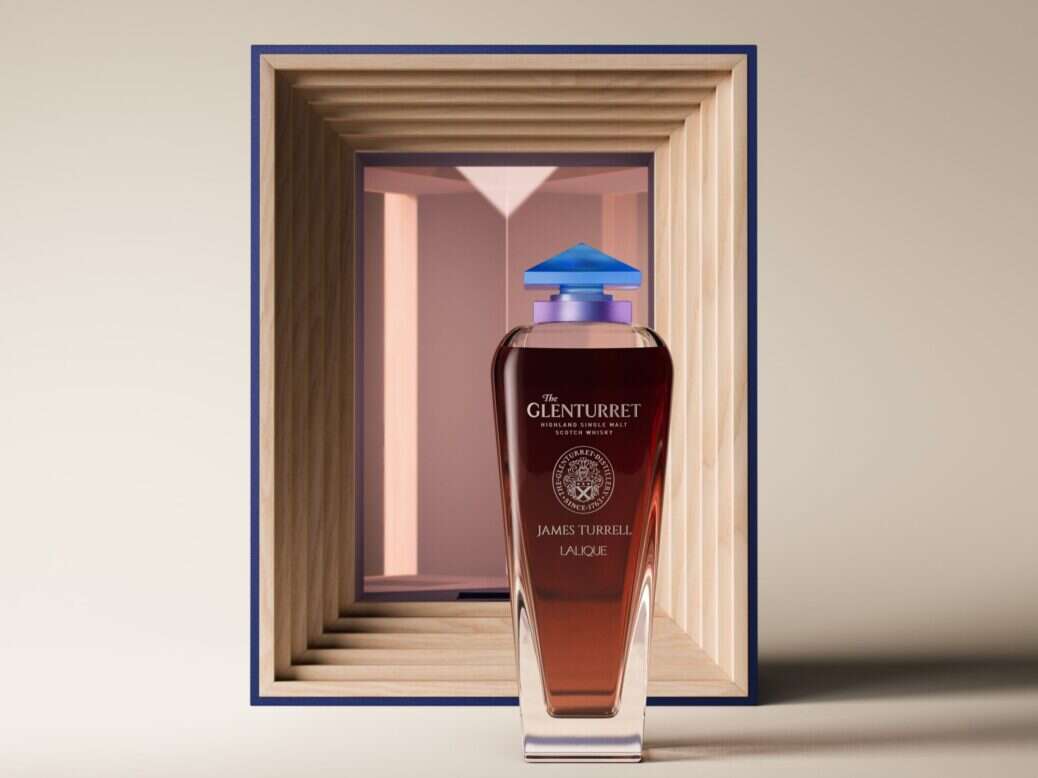 Glenturret has taken advantage of its familial ties with Lalique with its most exclusive – and most expensive – whisky to date. The Eight Decades Scotch whisky is presented in a Lalique crystal decanter designed by acclaimed visual artist James Turrell, and priced at £80,000 ($100,000).
The whisky brand has become closely associated with fine and rare releases since a 2018 takeover by the Lalique Group in a joint venture with a Swiss businessman. The new owners have invested huge sums to turn Glenturret into a luxury brand on par with Lalique, and have provided a direct line to its world-renowned glassmakers in France.
A number of Glenturret releases have since appeared in spectacular crystal decanters, including a 50 Year Old priced at $50,000, which was at the time the most expensive to come out of Scotland's oldest working whisky distillery.
[See also: The Most Exclusive Scotch Whisky Experiences]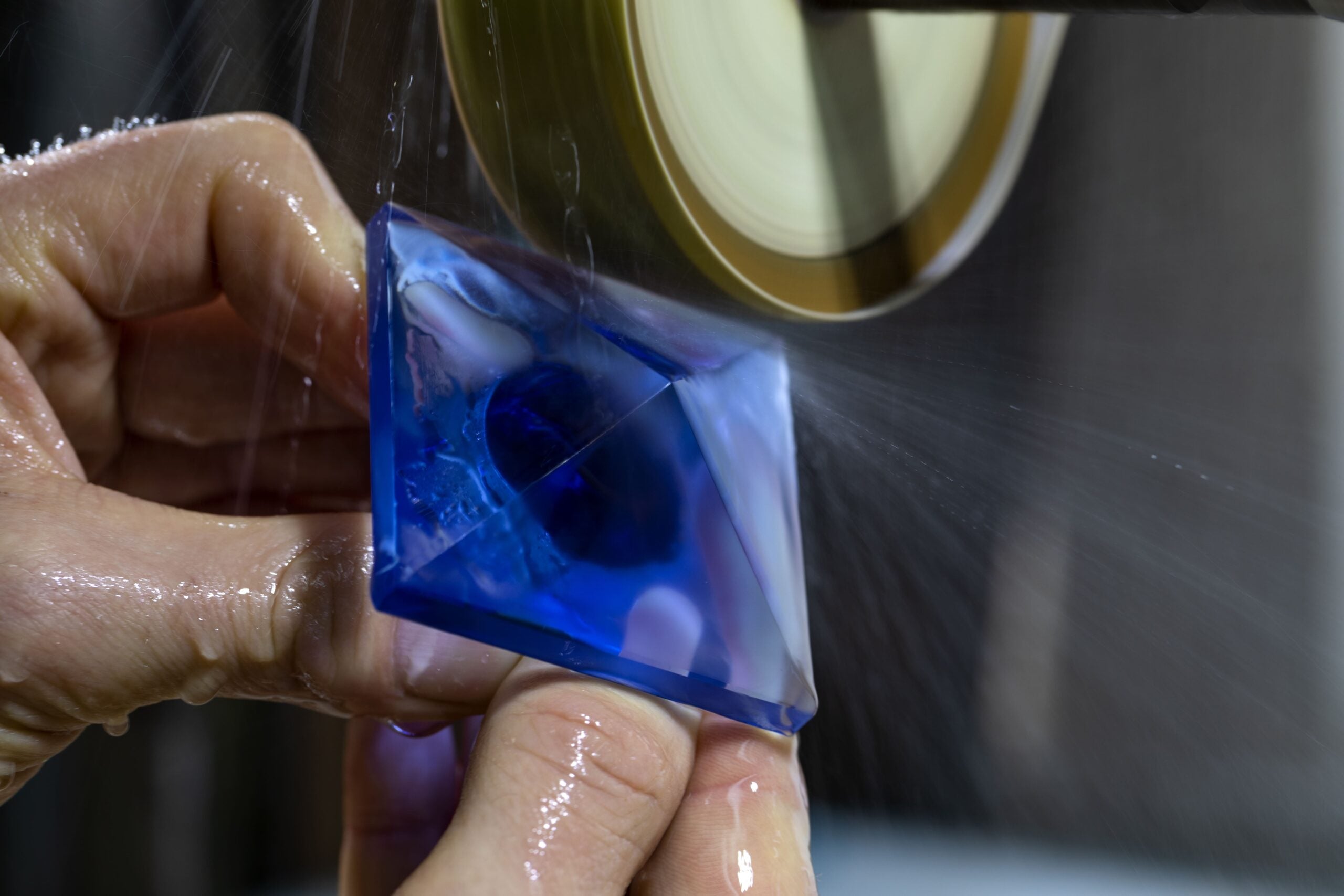 As well as the blank-check investment and the glassware, Lalique also made the connection with Turrell. The American artist has produced exclusive pieces for Lalique as recently as last year, when he designed two perfume bottles and light panels.
This decanter completes a three-piece collection of Turrell works in Lalique that aims to pique the interest of avid collectors with deep pockets.
Turrell is one of the world's greatest living immersive artists. His works are usually on a grand scale and temporary, so this represents one of the only opportunities for admirers to own permanent works carrying his signature.
[See also: Midleton Very Rare Reveals Silent Distillery Chapter 4]
There is no shortage of Turrell admirers, but speaking in terms of Scotch whisky, £80,000 ($100,000) is punchy, to say the least. The price point is on par with Gordon & MacPhail's 80 Year Old, which was presented in an equally stunning decanter designed by Sir David Adjaye. It was also the oldest whisky in the world at the time.
Much of the cost is justified by the decanter alone. Turrell's requirements stretched the capabilities of Lalique's factory to its limits. The biggest issue with whisky posing as art is that the liquid suffers in UV light. And you cannot display art without light. The violet crystal used in the decanter's neck has been meticulously distributed to deflect rays away from the liquid while still magnifying and illuminating it.
The pyramidal, deep blue crystal stopper is a nod back to some of Turrell's most famous works. Turrell has often been inspired by ancient Egypt, where light played a vital role in ceremonies, rituals and construction. The stopper's sharp edges are eloquently juxtaposed with the smooth lines of the decanter. Paired with the liquid's deep amber color, it is visually stunning.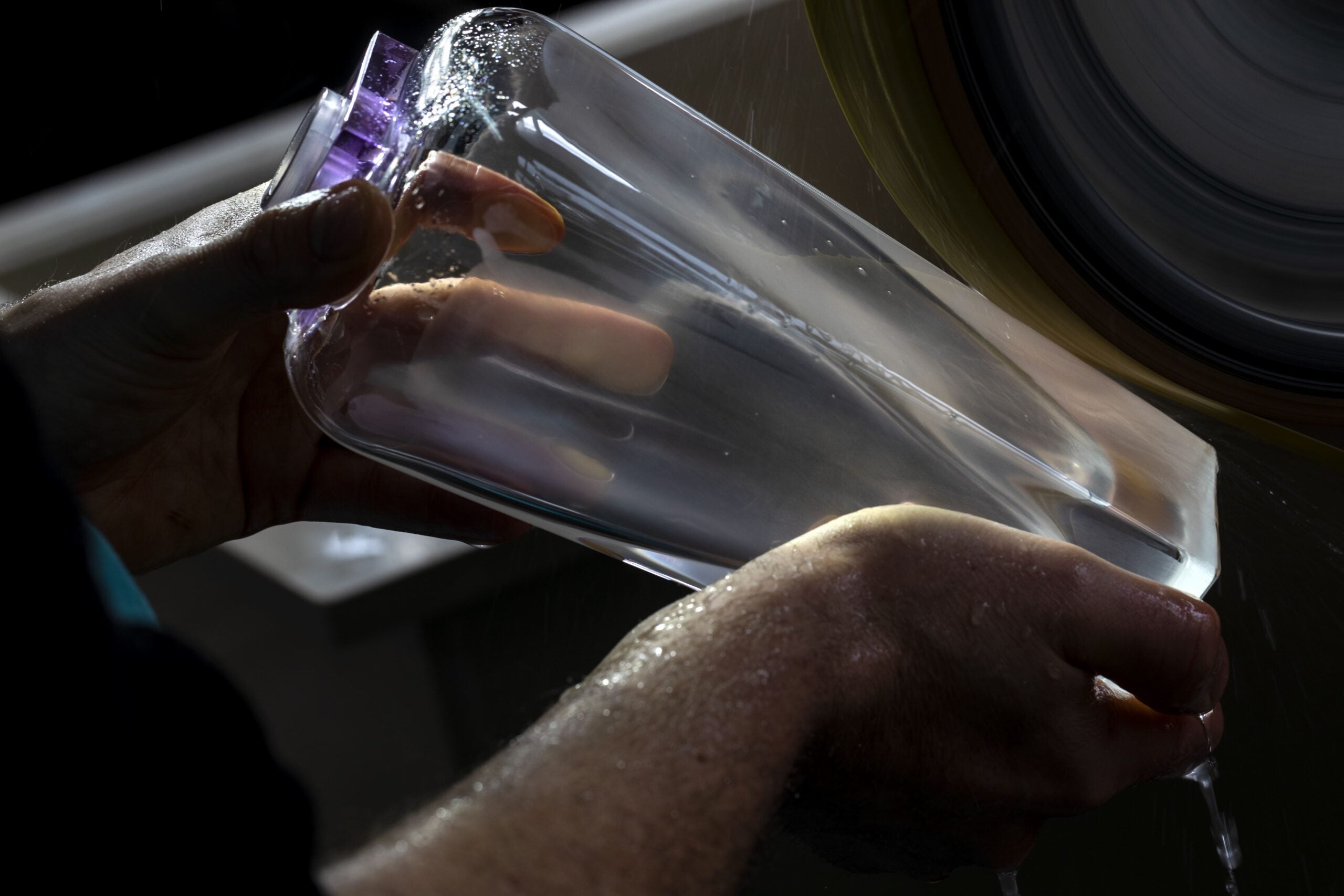 The whisky
The Glenturret Eight Decades is nowhere near as old as the 80 Year Old from G&M in official terms but contains some of the oldest casks from its warehouse.
Instead of going for the oldest possible whisky, which is often dominated by wood wherever it comes from, The Glenturret opted to make a whisky that is complex, balanced and retains some of the hallmarks of its natural character.
Lead whisky maker Bob Dalgarno and Turrell worked together to create a whisky that reflected the artist's experiences with Scotch whisky. Dalgarno drew whiskies from eight different casks ranging from 1987 to 1998. Each cask reflects a decade in Turrell's life.
There are countless cask influences as well, ranging from port pipes to refill American oak. All provide an extra dimension, resulting in something that is just as complex as the decanter.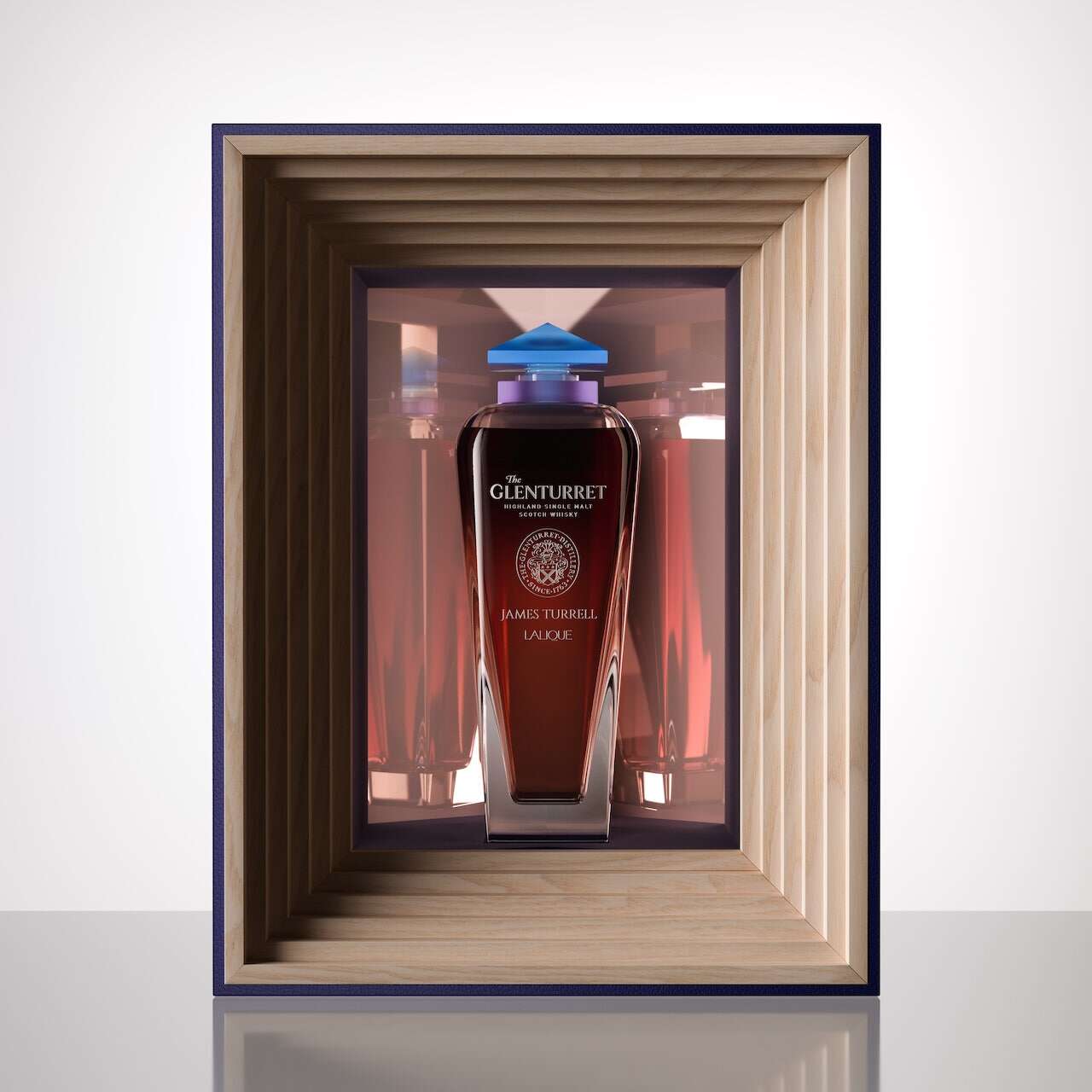 Turrell said: "I love a single malt whisky. I described the whisky my father enjoyed as inspiration for the team at The Glenturret: my father's description of civilization was a fine whisky and a good cigar."
There is plenty of orange on the nose and palate, ranging from soft chocolate all the way to tart zest. Dark dried fruits are also prevalent, indicating a strong sherry influence. There is a mild oak spice, indicating maturity, but nothing drying.
It has been bottled at a cask strength of 41.5% and is non-chill filtered.
In keeping with the theme, they have produced just 80 decanters and they won't be on general sale any time soon. You'll have to go direct through Glenturret or Lalique if you want one.
Glenturret Eight Decades from £80,000 ($100,000). Register your interest through privateclient@theglenturret.com or by contacting Lalique Boutiques in London, theglenturret.com