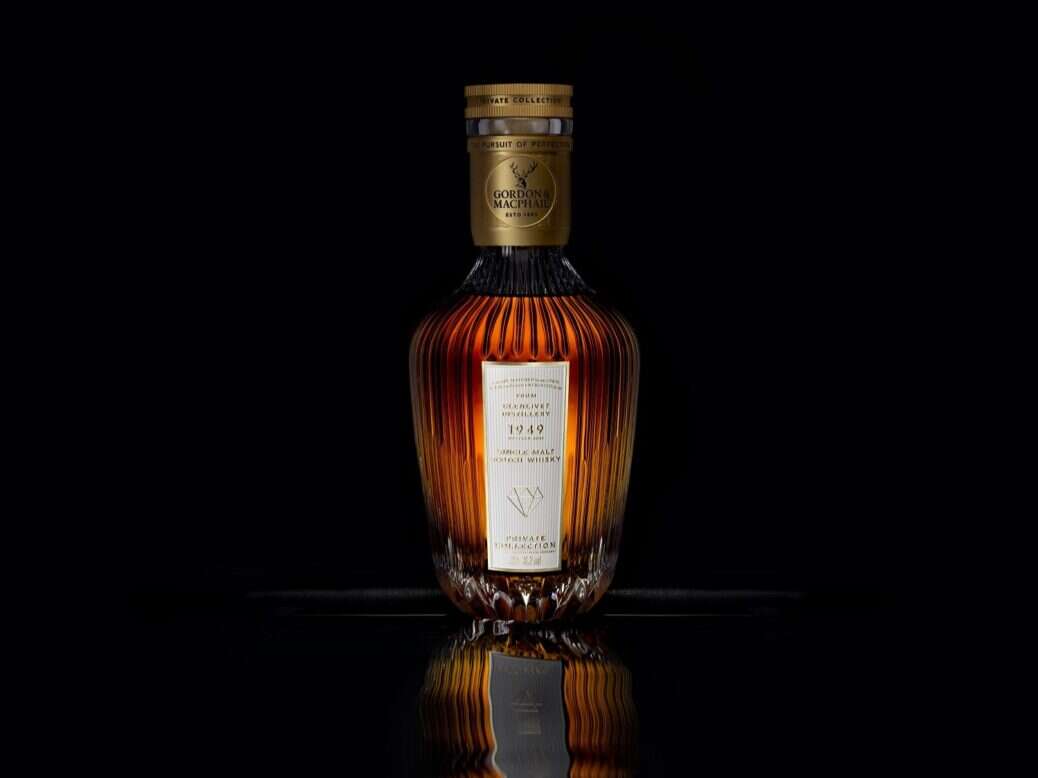 Scotch whisky icon Gordon & MacPhail has just announced the latest addition to its lauded Private Collection range, Gordon & MacPhail 1949 from Glenlivet Distillery.
Originally laid down in a refill sherry butt that Gordon & MacPhail picked out on New Year's Day 1949, this exciting new release was bottled this year. Retaining a cask strength of 49.3%, the bottle is priced at $42,600, and with only 192 bottles available, it's set to be a grail whisky for many collectors.
As one of the oldest whiskies from Glenlivet that Gordon & MacPhail has ever released, this exceptional offering has been aged in a warehouse for over seven decades. Only further adding to this bottle's grandeur, this will be Gordon & MacPhail's last ever 1949 cask from Glenlivet.
[See also: Brora and Bowmore Send Oldest Ever Whiskies to Auction]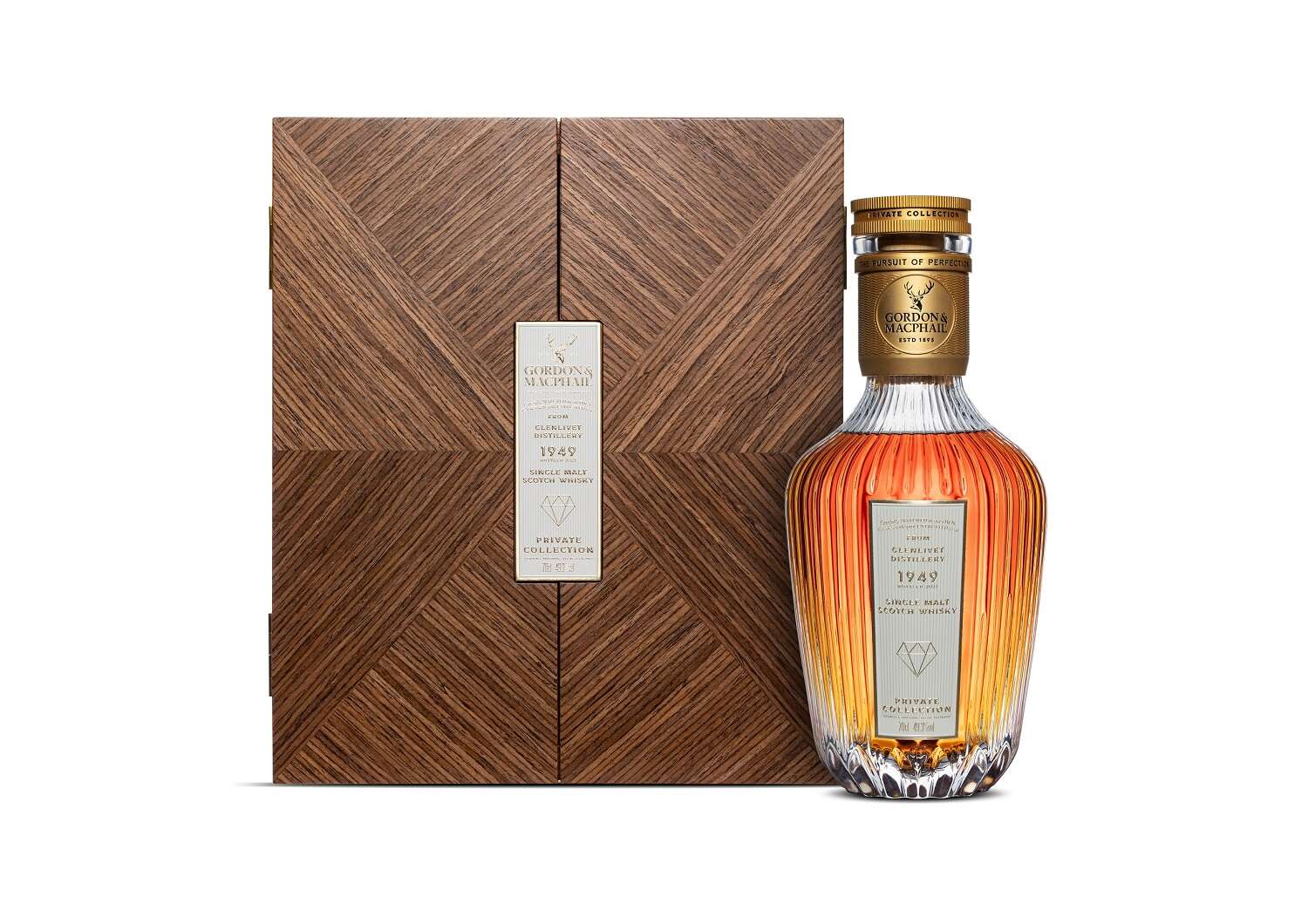 Expressing impressively complex notes, in addition to a deep vibrancy and character, this whisky is packed full of sweet, stewed fruit aromas that mix with cinnamon, aged leather and clementine. The palate is graced by autumnal spices and fruitcake, a touch of black pepper, mint, dark treacle and charred oak.
"Patience, knowledge, skill, and a commitment to quality are all principles exemplified in this greatly aged single malt," said managing director of Gordon & MacPhail, Ewen Mackintosh.
"Gordon & MacPhail 1949 from Glenlivet Distillery is extremely scarce – our very last cask of Glenlivet from 1949, making it a must for whisky enthusiasts looking to savor a remarkable greatly aged single malt exuding layers of character and decades of maturation expertise."
[See also: Ladyburn 1966 Edition Three Celebrates Works of David Hicks]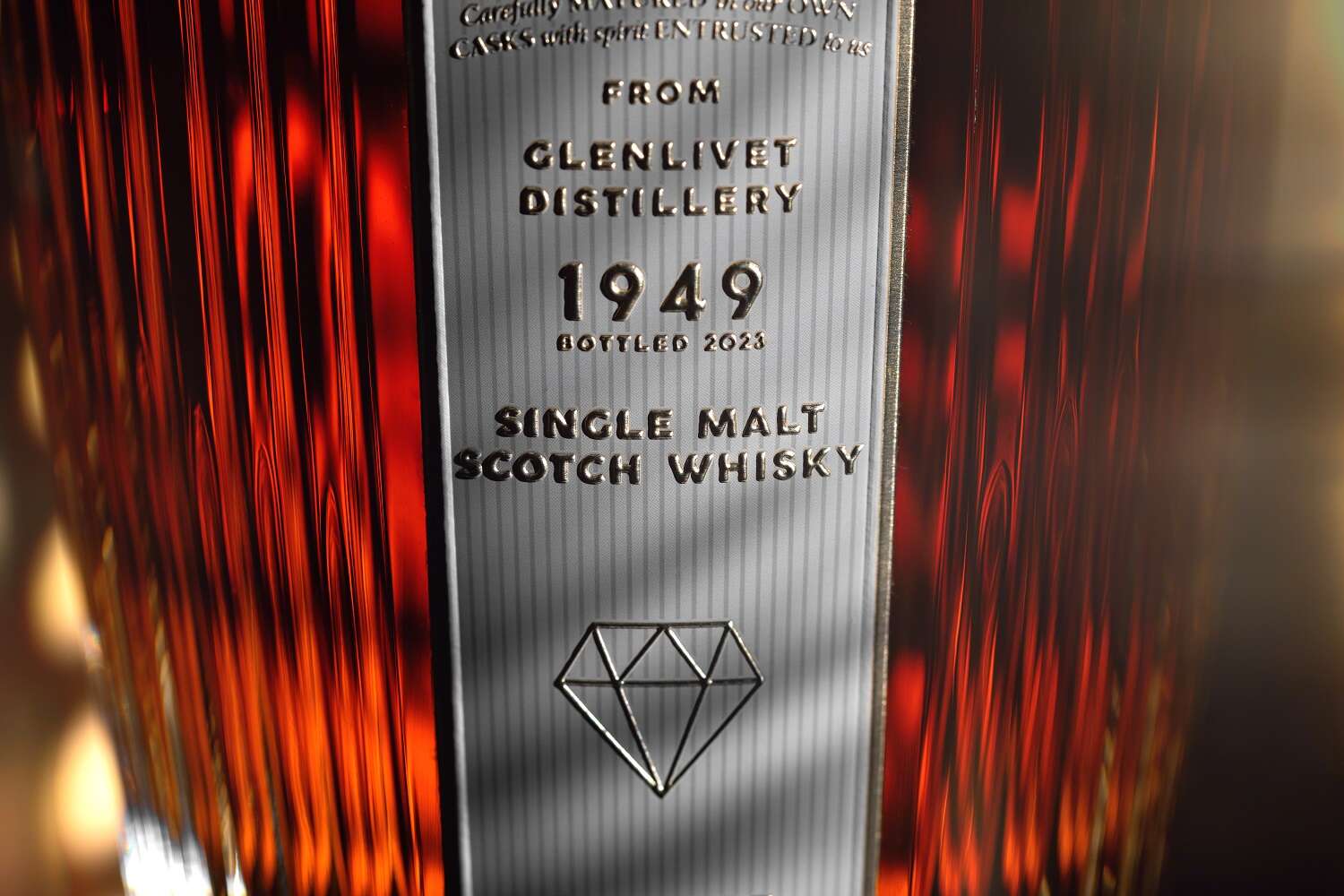 The first individuals looking to purchase and taste this ultra-rare Private Collection release could have done so at Dubai International Airport. Launching in partnership with Le Clos, the Dubai International Airport store had an exclusivity period over the Gordon & MacPhail Glenlivet 1949. However, the bottle has been available worldwide since September 19.
Tasting notes:
Nose: Sweet stewed fruit aromas combine with a fragrant cinnamon spice and aged leather. A hint of aniseed gives way to clementine and beeswax polish.
Palate: Autumnal spice and fruitcake flavors are balanced by cracked black pepper. Undertones of garden mint come to the fore alongside dark treacle and charred oak. 
Finish: A spicy finish with lasting citrus fruit and mixed nuts. 
There are 192 bottles of Gordon & MacPhail 1949 from Glenlivet Distillery available priced at $42,600
[See also: The Best Scotch Whisky Collections to Invest in (and Drink)]