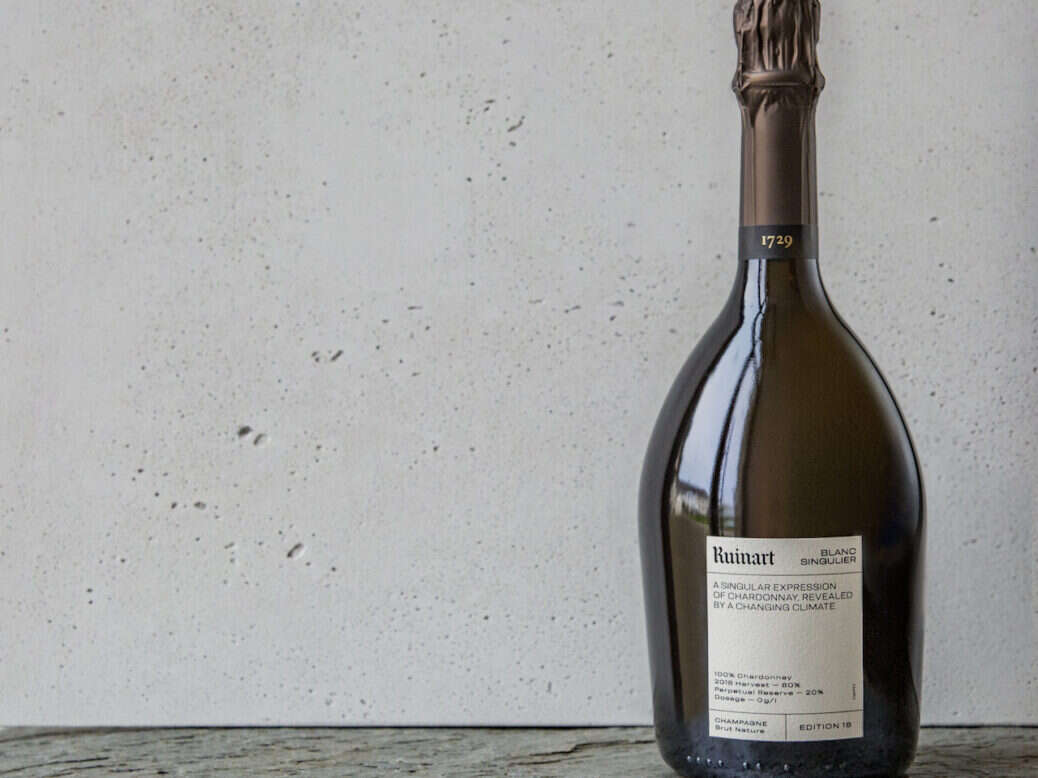 Ever the innovator, celebrated Champagne Maison Ruinart has taken the ever-changing environmental conditions caused by the climate crisis and adapted its wine-making practices to produce its first cuvée in 20 years: Blanc Singulier.
One of the primary issues winemakers currently face is the increasing unpredictability of rainfall and temperature, often leading to earlier harvests. While this poses a threat to the industry as we know it, smart practices have been able to moderate some effects and, in some cases, some benefits have presented themselves: Ruinart cellar master Frédéric Panaïotis has detected new and previously unexperienced aromatic profiles – a sensation that is being showcased in the Blanc Singulier.
[See also: Telmont's Ludovic du Plessis on Bold Ambitions for a Green Future]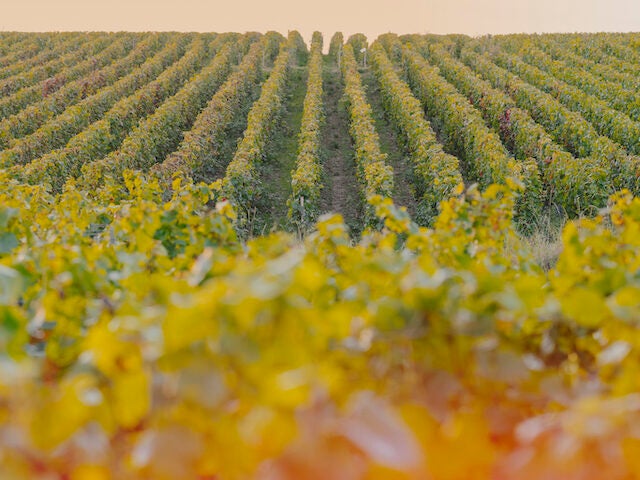 The first release in what is set to be an ongoing series, the Blanc Singulier Edition 2018 is 100% Chardonnay and is made up of 80% base wines from the 2018 harvest – a year infamous across the industry for its wet winter and long, hot summer – and 20% reserve wines from a 'perpetual' reserve that began in 2017. 
As the series goes on, this reserve lot will be continually topped up by assemblages from each new Blanc Singulier, with half aged in oak, the other half in stainless steel. Continuing its industry-leading experiment, Ruinart has decided to extend the cellar ageing to three years, and to adjust the dosage; Edition 2018 is no-dosage.
Every release will be the singular expression of the climate conditions of that particular year. Sourced from 20 different crus during a year known for its juicy, honeyed notes, the Blanc Singulier Edition 2018 is intensely aromatic, with notes of citrus, herbs and woody spices. 
[See also: The Most Beautiful Wineries to Visit in France]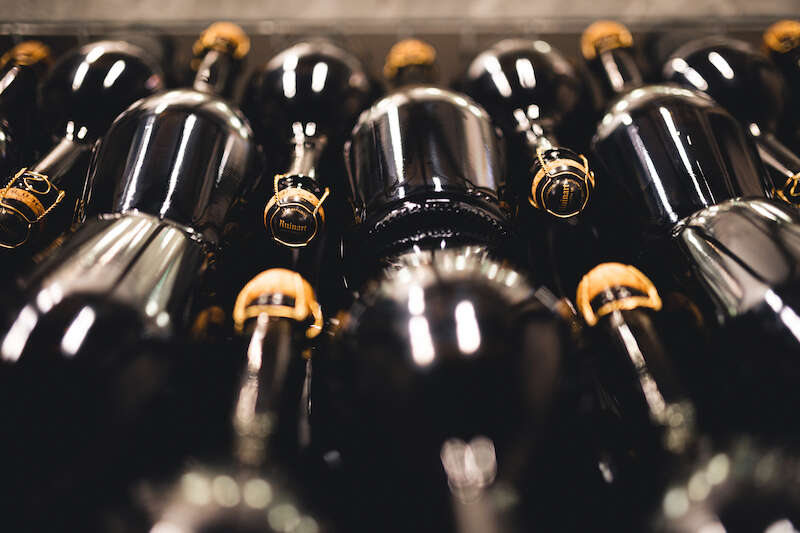 The Maison also clearly understands the part it has to play in helping limit the effects of the climate crisis and has adapted its operations accordingly. Sustainable practices are ingrained into the LVMH-owned brand, from nurturing biodiversity in its vineyards to carbon-sensitive transportation and delivery practices, including no air transport whatsoever. 
In 2020, the Maison turned heads with the release of its innovative Second Skin packaging, designed to replace the traditional single-use, single-bottle boxes. Made of 99% fully recyclable paper, the new casing had a 60% smaller carbon footprint than that of its predecessor; was 9 times lighter and had a 90% reduction in materials and waste.
[See also: The Rush to Save Old Vines]