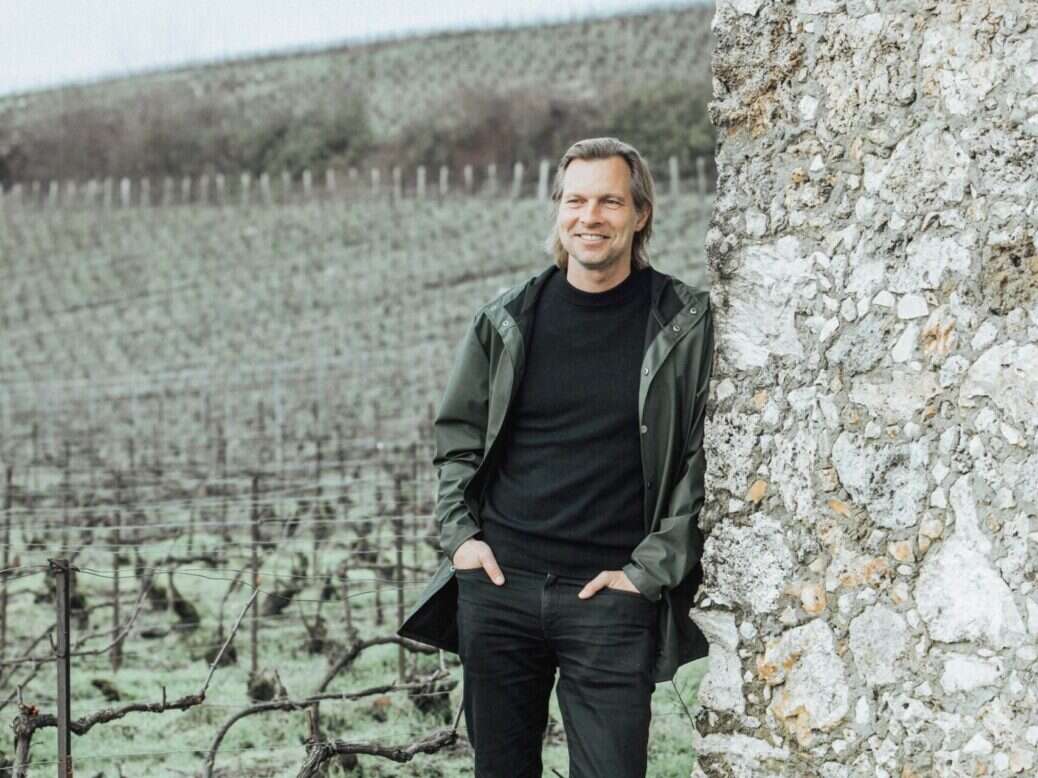 Four years ago, Ludovic du Plessis boarded a train from Paris to Épernay with a single goal in mind: to find a Champagne house to buy. When he arrived, he unfolded his Brompton bicycle and pedaled through the vineyards into the heart of the storied wine region.
Over the next few weeks, he would make the same journey over and over, visiting 30 different Champagne houses. But it wasn't until he cycled through the gates at Maison Telmont that he finally found what he was looking for.
"I told myself if it checks these boxes, I will jump in," Du Plessis tells me from the hotel where he is staying during a business trip to Tokyo. The entrepreneur had a strict criteria: the Champagne house must be family run, with a rich history dating back at least a century, and, naturally, make excellent fizz.
[See also: Michelin Star Chef Tom Aikens on Risk-taking and Regrets]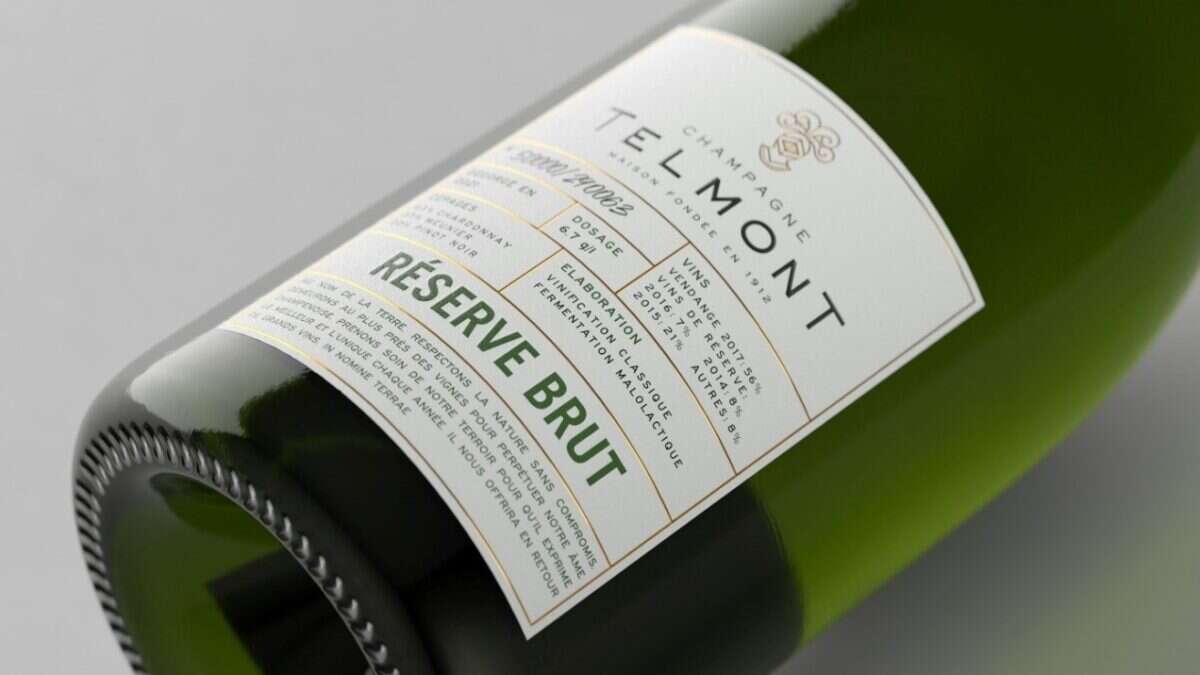 While finding this was just about possible (there are only a handful of Champagne houses that have remained in family hands), the final box was harder to tick. For Du Plessis, it was essential that the producer had started to convert its agricultural processes to organic. This, he says, was "mission impossible".
Or so it seemed. When he stumbled across Telmont, Du Plessis felt as if he had hit the jackpot. He was quick to persuade the Maison's fourth-generation wine grower and cellar master Bertrand Lhôpital  – dubbed "The Grapefather" – to enter a partnership. In return, he promised, he would put the relatively unknown Champagne house firmly on the map.
The only catch was that Du Plessis already had a job. For the past seven years, he had been working for Rémy Cointreau overseeing the premium French spirit group's exclusive cognac, Louis XIII. He arranged a meeting with the family who owns the group to hand in his resignation.
"I told them, 'I've had a blast but I'm going to buy Telmont and make it the most sustainable Champagne house in the world," he says, beaming. "And they said, 'Ludo we love the idea, but no, you are not going to resign, you are going to stay with us!"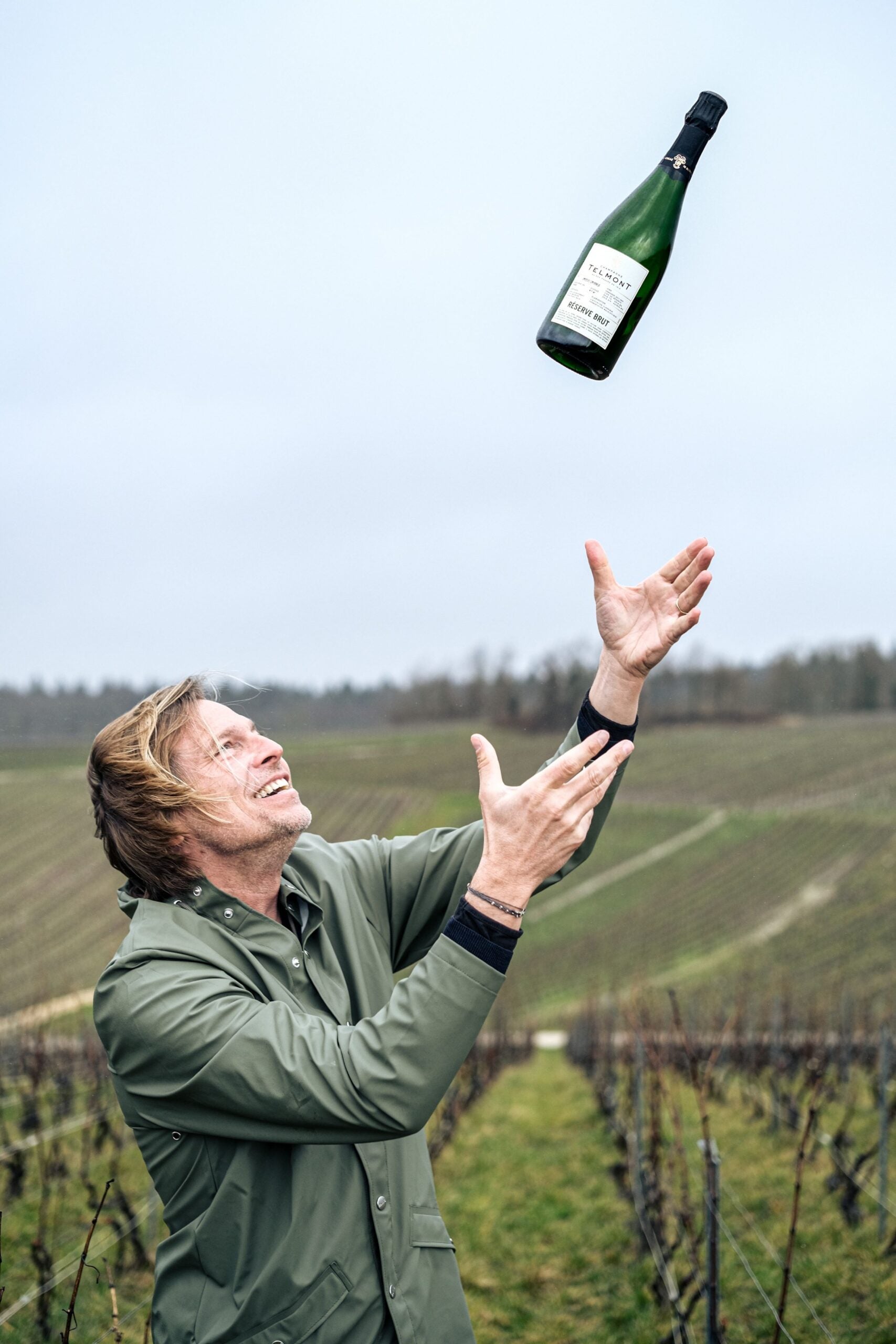 Realizing that having the spirit group's backing could work in his favor ("I wouldn't have to worry about the bank calling me every month!")  he agreed. Today, Telmont has four stakeholders: Rémy Cointreau (which holds the majority), Lhôpital, Du Plessis, and… Leonardo DiCaprio.
Yes, that's right – the Oscar-winning actor also backs the brand. In fact, Du Plessis credits DiCaprio with "planting the seeds of sustainability in my mind". The pair have been friends for over a decade; they met on a night out in LA where they bonded over their shared love of fine wine. During this time, DiCaprio – an outspoken environmentalist – sent Du Plessis countless documentaries about the climate crisis.
Having the Hollywood A-lister on board has certainly helped capture the public's attention. But Du Plessis's bold approach to sustainability also ensured Telmont hit the headlines in recent months – earlier this year the Maison unveiled the planet's lightest Champagne bottle, weighing in at just 800 grams (almost 35 grams lighter than standard bottles, with a significantly lower carbon footprint).
The entrepreneur began laying the groundwork to convert 100% of Telmont's vineyards – including the Maison's estate and those of its winegrower partners – to organic by 2031. While 90% of the Champagne house's cultivated areas have already made the transition, Du Plessis tells me it's been harder to persuade their partners.  
It is, after all, a lengthy and expensive process. While growers can charge higher prices for organic grapes, certification takes three years during which time yields will significantly drop. To help incentivize growers, Rémy Cointreau has been making up the difference, paying its growing partners while they make the shift to organic.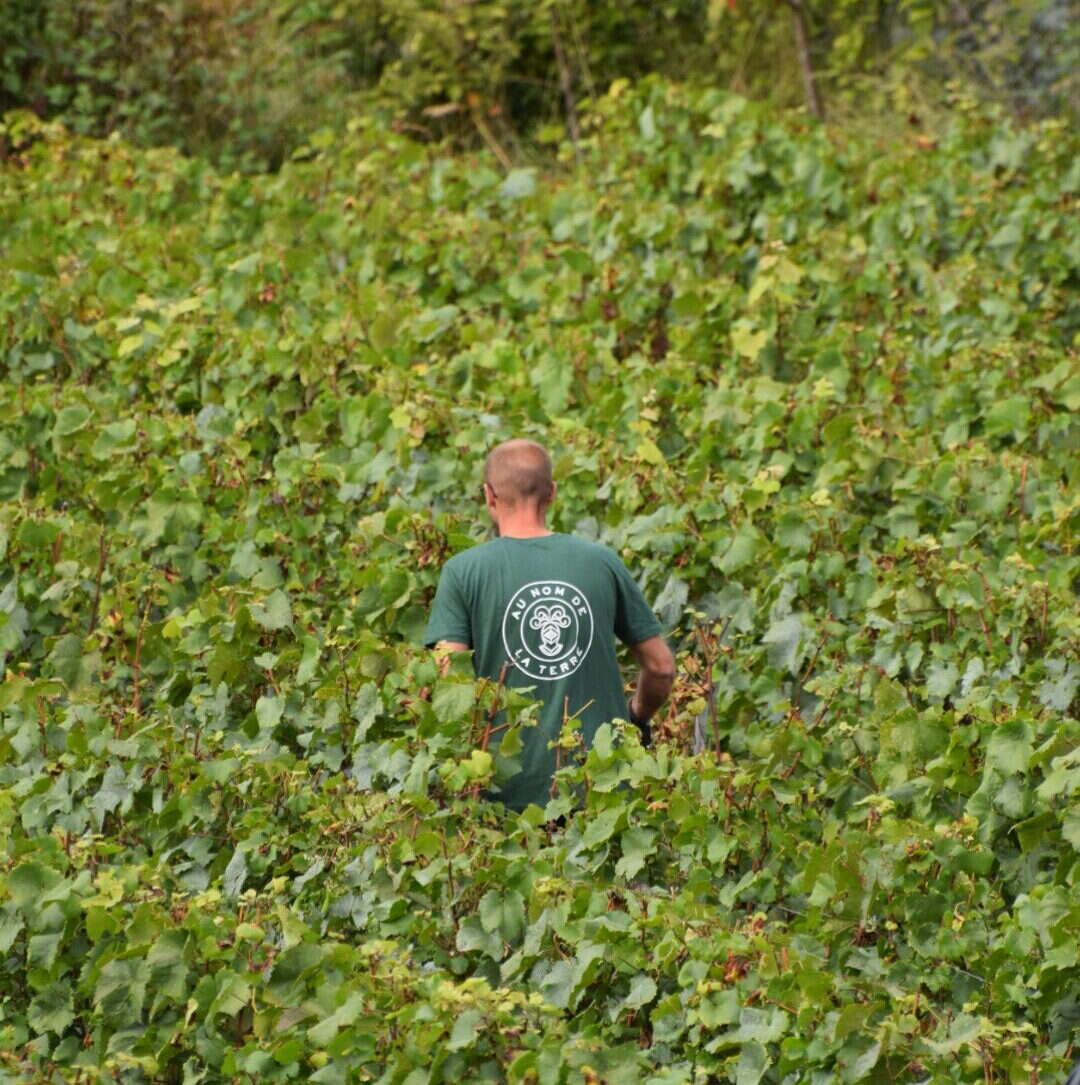 But that's not the only issue; the viticulture is much more labor-intensive than conventional methods. "It's painful to do organic agriculture because you have to be in your vineyards every single day," explains Du Plessis.
"I was given red carpet access for Cannes this year as we're the official Champagne supplier but when I called my wine growing partners to invite them, they told me, 'Ludo, we would love to but it's not possible! It's the middle of the month of May – if it's raining and I'm not in my vineyards… I'm dead."
Despite these challenges, around 50% of Telmont's wine growing partners have taken the leap and are currently certified organic or in the conversion process. Du Plessis is characteristically optimistic this figure will continue to climb – "we have a new generation knocking at the door telling us they want to be part of it," he says as his eyes light up.
For the CEO, much of his approach to the Maison's In the Name of Mother Nature program is simply "common sense". When he arrived, he tells me, he measured the carbon footprint of the Champagne house and started looking at ways to cut it wherever possible.
Du Plessis quickly realized that if they replaced transparent bottles with green bottles made from recycled glass, they could reduce the carbon footprint by 20%. Eliminating gift boxes entirely meant a further reduction of 8%.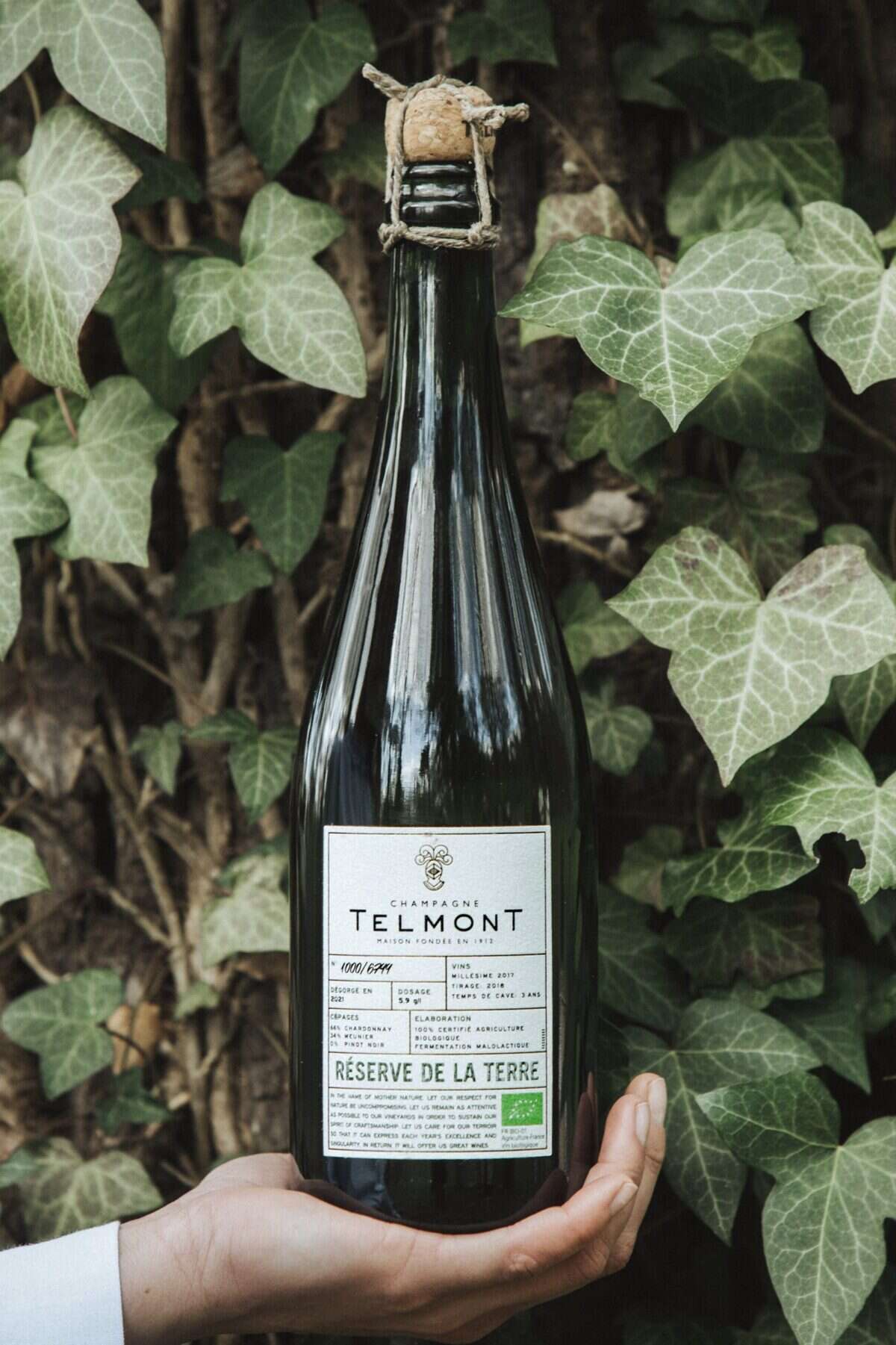 "It's as simple as that," he says with a smile. "We did not reinvent the wheel. Everyone can do it. Everyone should do it!"
I ask whether he ever worries these bold new initiatives could deter customers. Du Plessis doesn't miss a beat. "We are leaders in the luxury world of Champagne, and we need to act as a leader and take big decisions because we believe in them," he says.
"People said to me I was going to lose sales but I'm not going to wait for my clients to tell me they don't want a gift box anymore to stop them – no no no no no! We make Champagne. We don't make gift boxes. We made these decisions and we're very happy with them."
The CEO hopes the wider industry will see Telmont's progress and follow suit. He has already spoken with other Champagne houses that are trialling the new lightweight bottles.
Not stopping there, the Maison hopes to go one step further and become Climate Positive (reducing emissions and offsetting more greenhouse gases than it emits) by 2030. Above all, though, Du Plessis is keen to stress they never lose sight of making incredible wine.
It's nearing 11pm in Tokyo but Du Plessis is brimming with energy. For the CEO, it's clear working at Telmont is more than just a day job; it's his passion. Tomorrow, he will travel to Kyoto to meet more of the Maison's Japanese clients. Next week, he will be back on his bicycle making his commute from Épernay to the office. "We brainstorm in the vineyards," he tells me with a grin. "It's a lot of fun."
[See also: How Champagne is Going Green]
This article appears in the 12 Sep 2023 issue of the New Statesman, Fall 2023