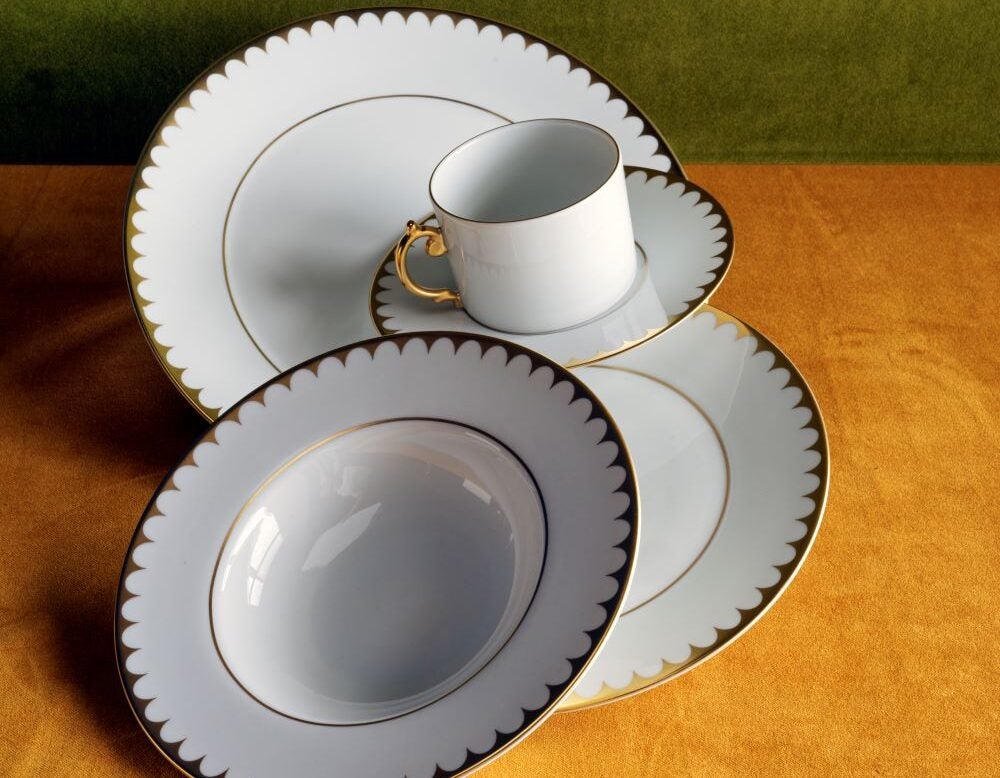 We know just how tricky it can be to find a gift for the culinary wizard in your life. What cookbooks or kitchen appliances don't they have already? That's why Elite Traveler has compiled a selection of luxury food gifts that will impress even the most seasoned foodies, whether they prefer restaurant hopping or cooking up a storm at home. From beautiful dinnerware sets to wonderfully extravagant hampers, the products in the gift guide featured below provide the ultimate Christmas present inspiration for food lovers.
[Visit the Elite Traveler Holiday Gift Guide here]
The very best luxury gifts for foodies
Cattin Porcellane, Isabella Costa Azzurra Bowl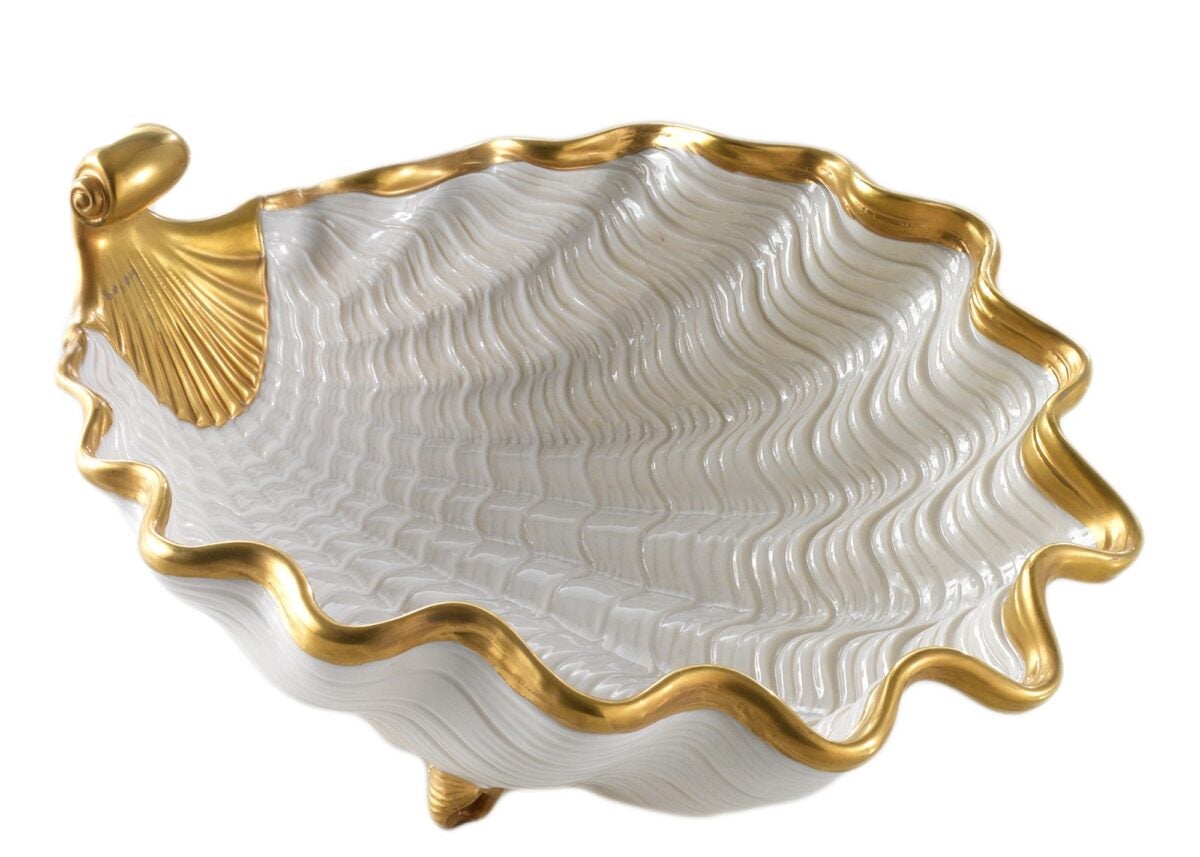 Looking to make a statement this festive season? This one-of-a-kind bowl will make a striking centerpiece for their table. More akin to an objet d'art than a piece of crockery, the delicate sea shell-shaped dish is crafted from porcelain and decorated with 24-carat gold for a touch of luxury. Each piece is painstakingly made by hand in Italy by Cattin Porcellane's artisans and is entirely unique.
$295, artemest.com
Asprey, Chicken Leg Salt and Pepper Shakers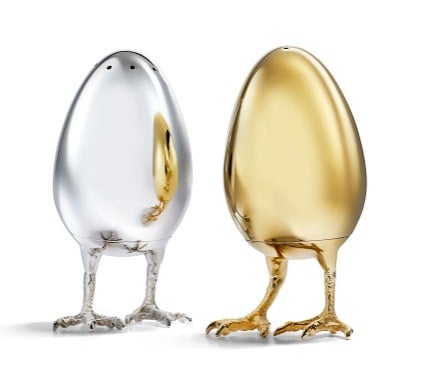 This playful set of salt and pepper shakers will make a welcome addition to any kitchen. One of the brand's most iconic and long-running designs, the egg-shaped bodies of each shaker are crafted from pure silver, while the legs are cast from sterling silver. In a decadent touch, the salt shaker is gilded with 24-carat gold to prevent tarnishing. Want to make your luxury food gift extra special? Consider having the set engraved with your loved one's initials.
$2,071, asprey.com
Bodman Blades, Turkish Walnut Oyster Knife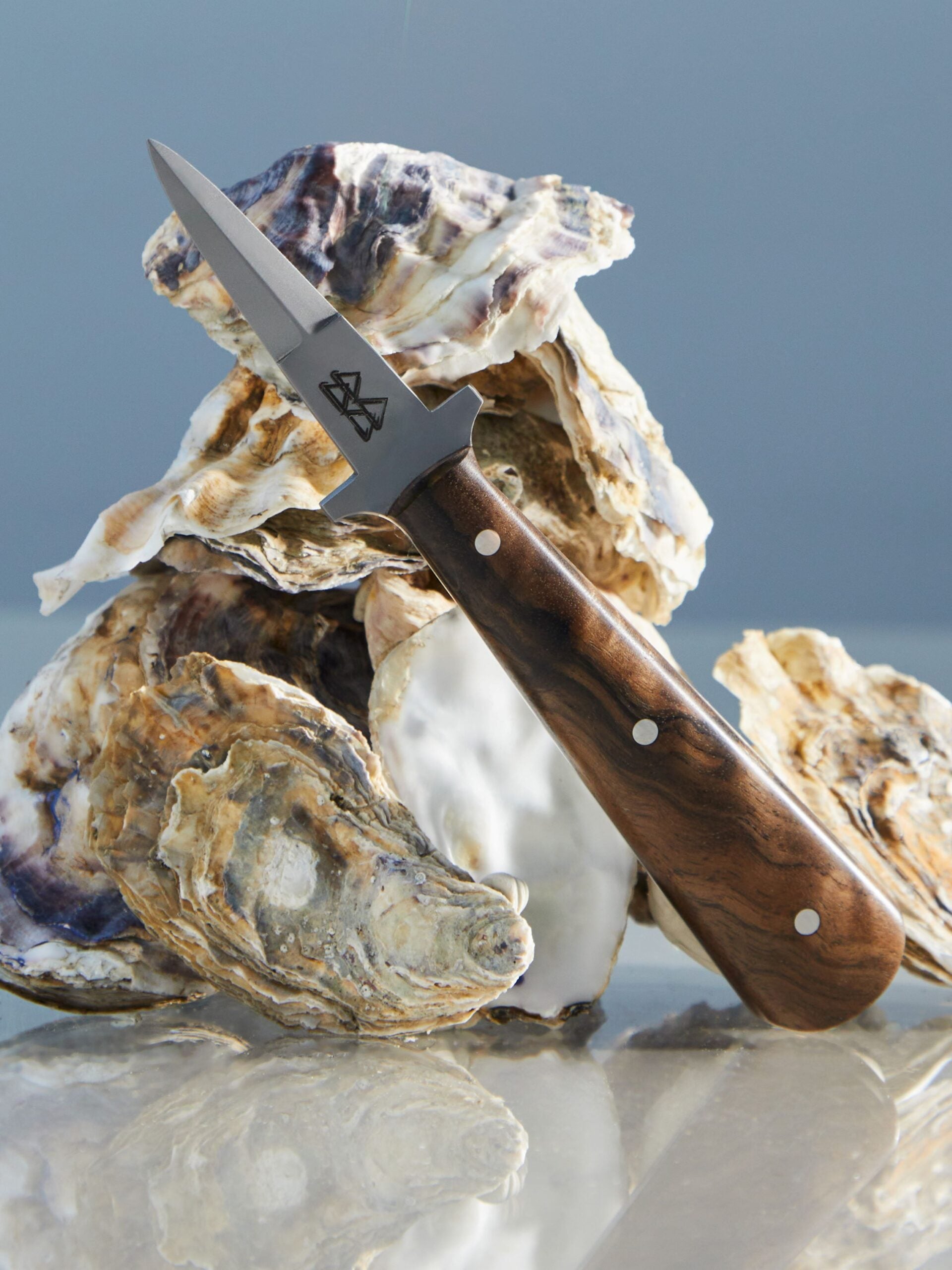 We love this handcrafted oyster knife from Bodman Blades. Made in Wiltshire by farmer and chef Ben Bodman (formerly of the three-Michelin-starred restaurant L'Enclume in the Lake District), the sturdy shucker is finished with a beautiful Turkish Walnut handle. If the foodie in your life is partial to an oyster or two, it will make a unique – and memorable – gift.
$414, abask.com
Fortnum & Mason, The Imperial Hamper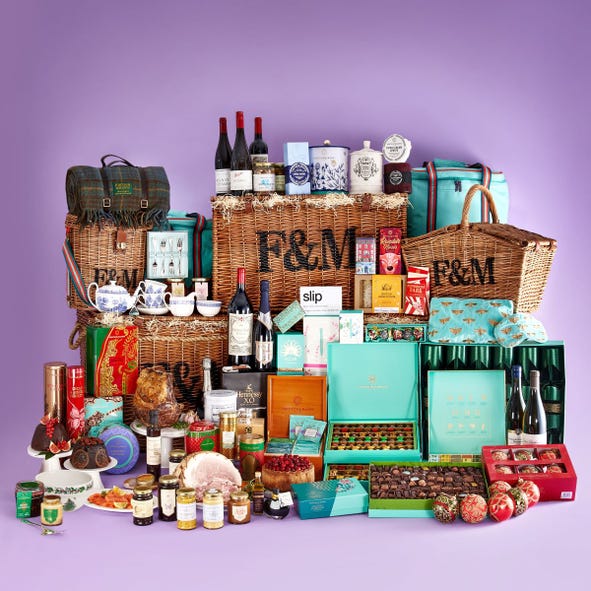 For the foodie who prefers eating to toiling away in the kitchen, this jaw-dropping Imperial Hamper from Fortnum & Mason will do the trick. In fact, it comprises five hampers stuffed with everything from champagne and Scottish smoked salmon to a whole Christmas ham. The extravagant hamper also includes an array of luxury accessories and homeware pieces including a tea set, a picnic rug, and a set of shimmering gold crackers.
$7,309, fortunumandmason.com
Paramount Caviar, The Presidential Caviar Gift Set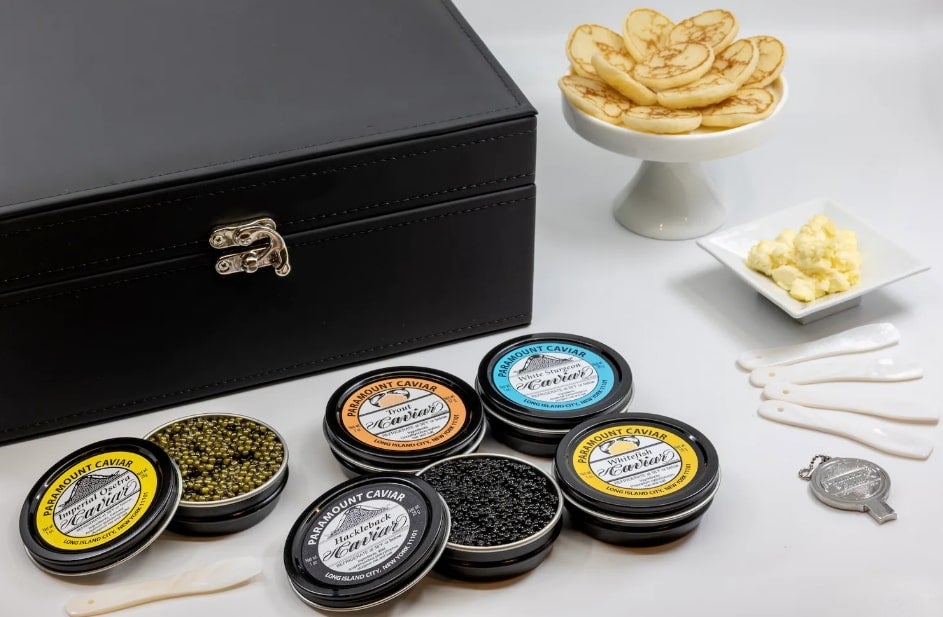 Synonymous with luxury, few foods are as indulgent as caviar. If you really want to impress, opt for this aptly named Presidential Gift Set which features an array of domestic and imported caviars including Imperial Osetra and California White Sturgeon. Perhaps most exciting of all is the gorgeous mother-of-pearl caviar spoons and silver caviar tin opener. The set is housed within a sleek leather box and comes with an assortment of fluffy, bitesize blinis to serve.
$295, paramountcaviar.com
Manuka South, Limited Reserve Manuka Honey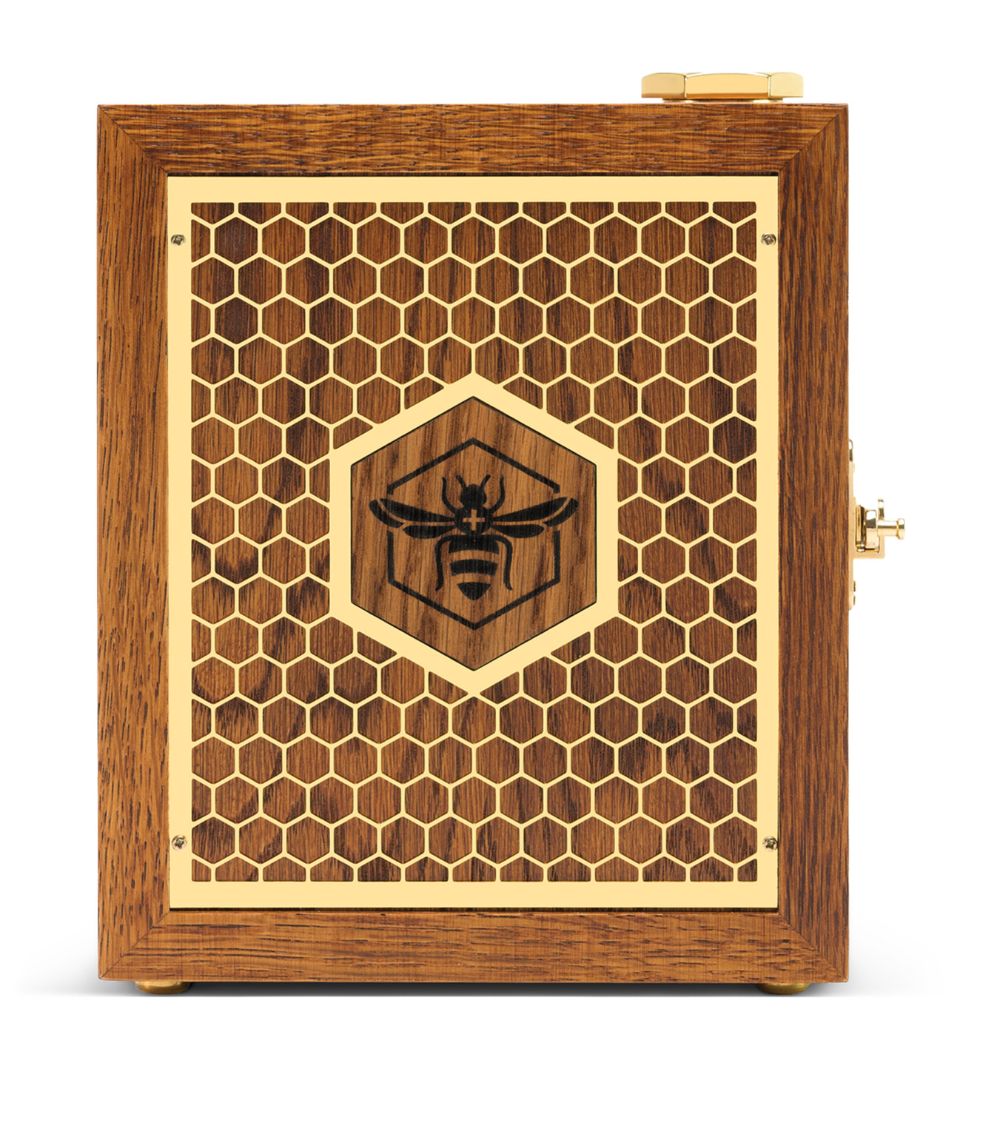 Famous for its antibacterial properties and strong, earthy aroma, Manuka honey has been used as a holistic medicine by Māori people for hundreds of years. This Limited Reserve pot is made by local honey bees in New Zealand's remote Northland region (only accessible by helicopter). The chance to cultivate this precious honey comes around just once in a generation when growing conditions are perfect making it a truly special gift. Presented in a wooden case adorned with 18-karat gold plated details, it comes with a bespoke honey dipper and a signed certificate of authenticity.
$1,032, manukasouth.com
Giuseppe Giusti, 50-year-old Balsamic Vinegar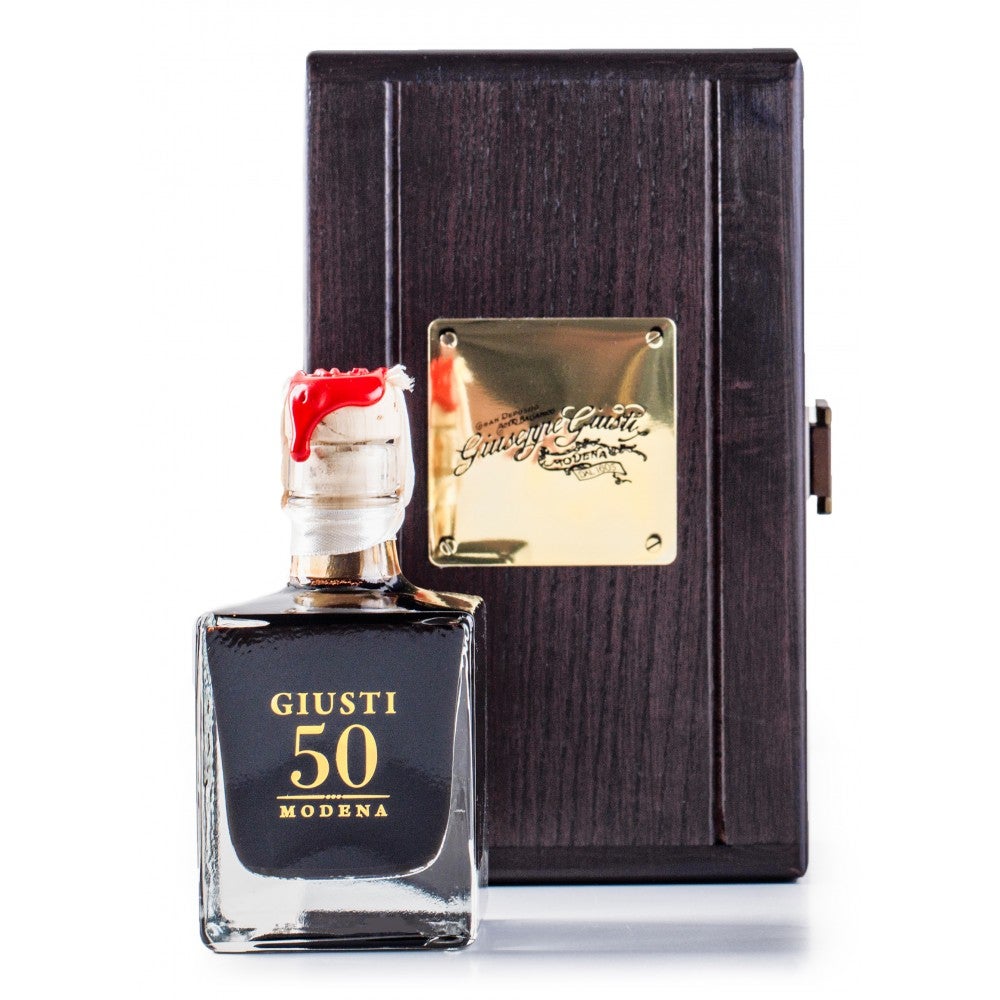 Perfect for adding a hit of flavor to salad dressings and sauces, any discerning foodie will have balsamic vinegar in their kitchen cupboard. It's highly unlikely, however, that they'll have anything nearly as special as this 50-year-old bottle from Italy's oldest producer of balsamic vinegar, Giuseppe Giusti. Aged in wooden barrels for a bold, complex flavor, it's delicious enough to be enjoyed solo or drizzled over just about anything.
$606, selfridges.com
Harrods, Gingerbread House Ornament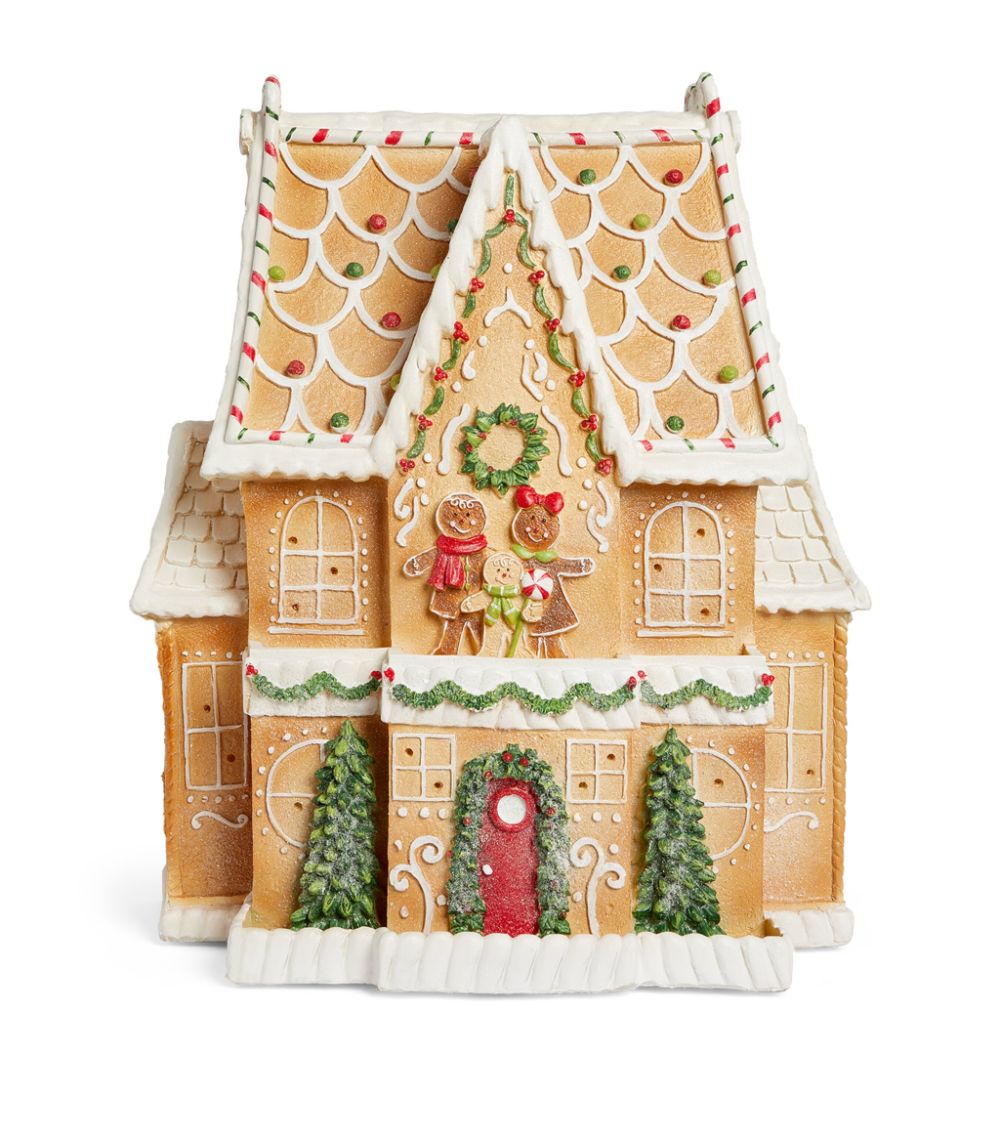 Thought gingerbread houses were just for kids? This intricate creation from London department store Harrods will delight the entire family. While the edible house makes a gorgeous Christmas ornament, it's also brimming with delicious sweet treats from gumdrops to miniature candy canes. When it comes to luxury food gifts, you'll be hard-pressed to find better than this.
$600, harrods.com
Assouline, Sushi Shokunin: Japan's Culinary Masters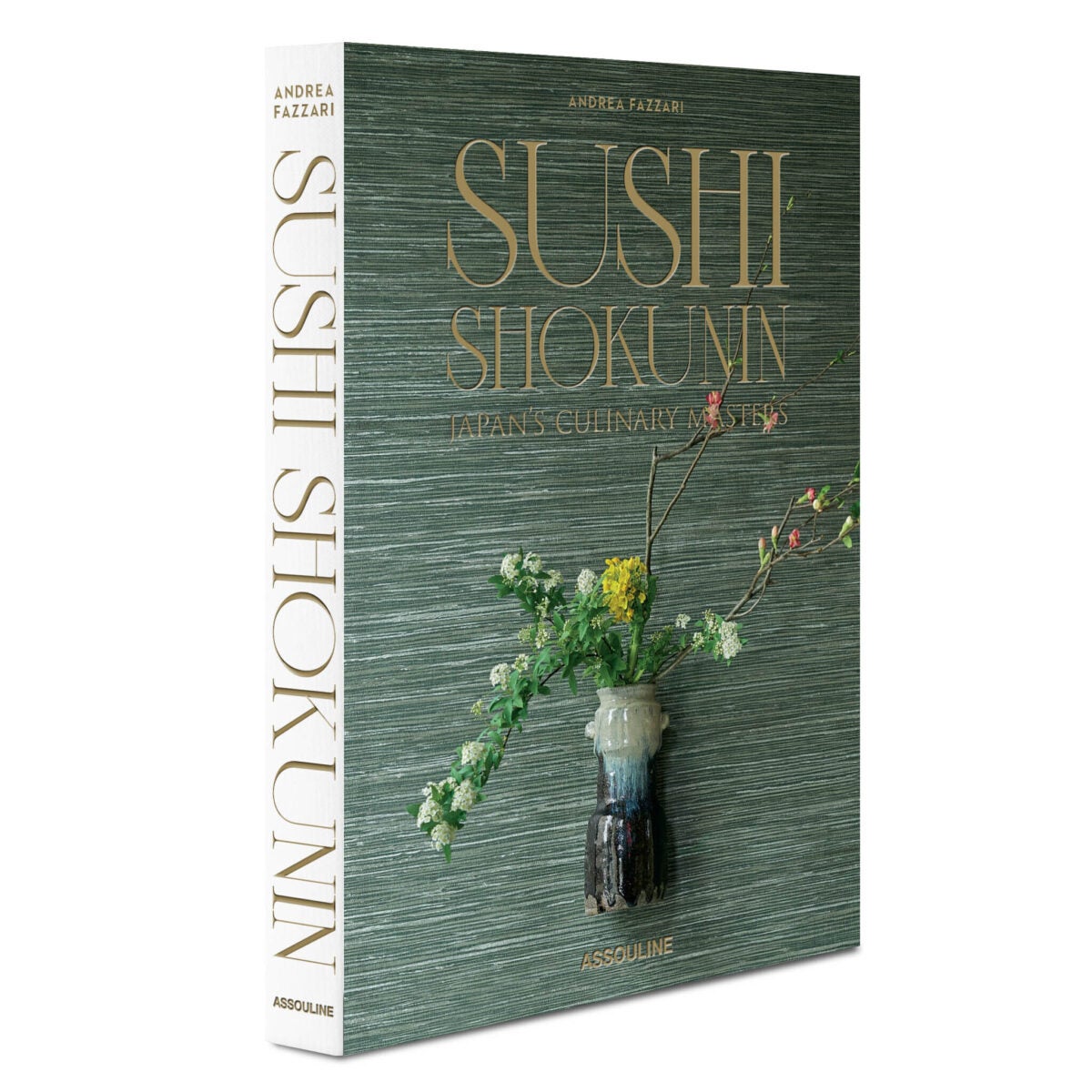 Has the foodie in your life always wanted to visit Japan? Perhaps they're obsessed with sushi? This stunning coffee table book from Assouline will make the perfect gift. Award-winning photographer and author Andrea Fazzari profiles twenty of Japan's most revered sushi masters in this fascinating publication. Filled with colorful photographs and finished with a pretty silk hardcover, it's a must-have for food lovers.
$110, assouline.com
L'Objet, Aegean Dinnerware Set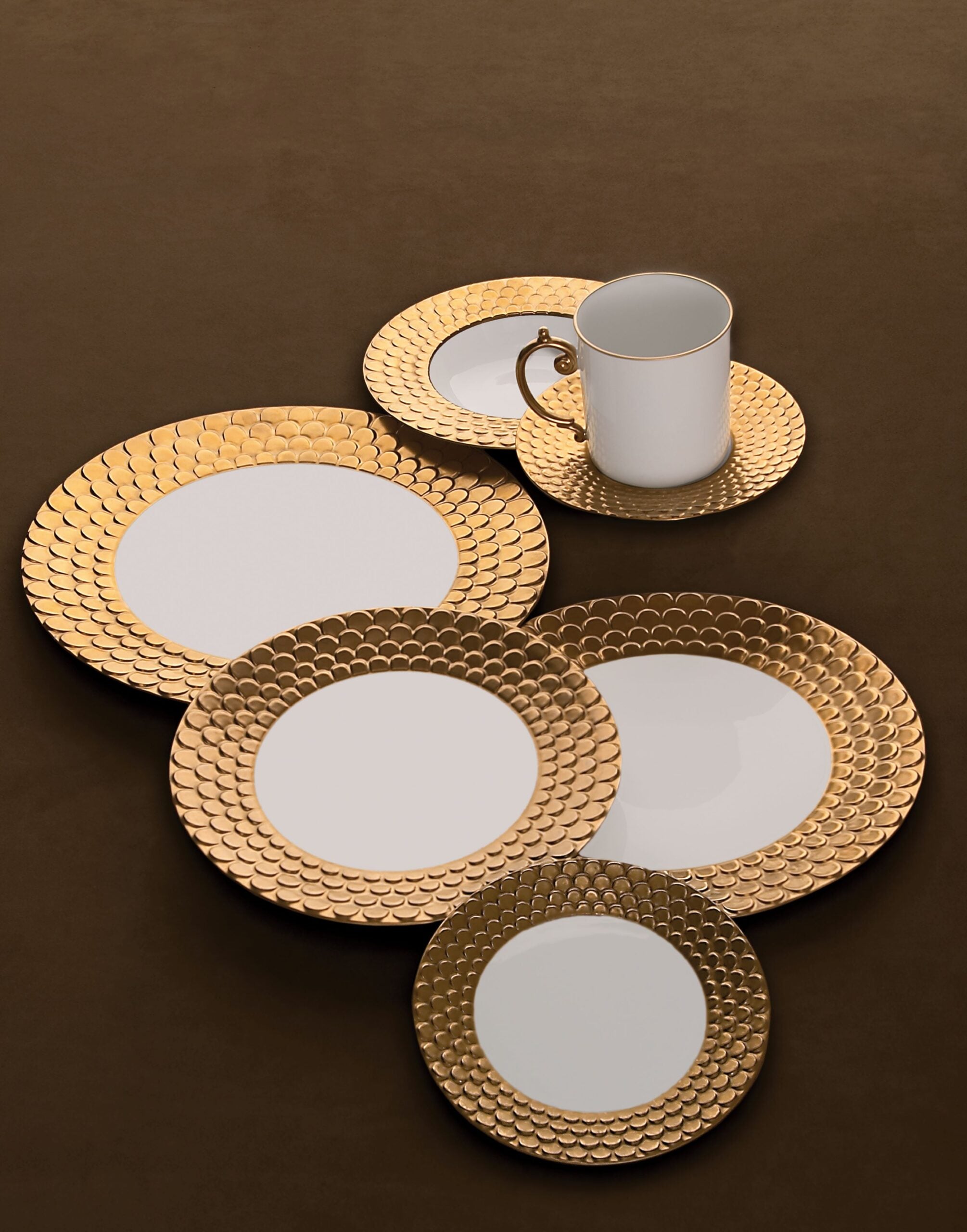 If the foodie in your life is always throwing dinner parties, you can't go wrong with this stunning tableware set (pictured above) from L'Objet. Inspired by the Greco-Roman treasures of the ancient world, the collection effortlessly blends classic details with an elegant contemporary design. Each piece is handcrafted in Portugal from the finest white porcelain and finished with striking gold scalloped edges. It's guaranteed to add a little flair to their next gathering.
$1,745, l-objet.com
Stone, Knife Roll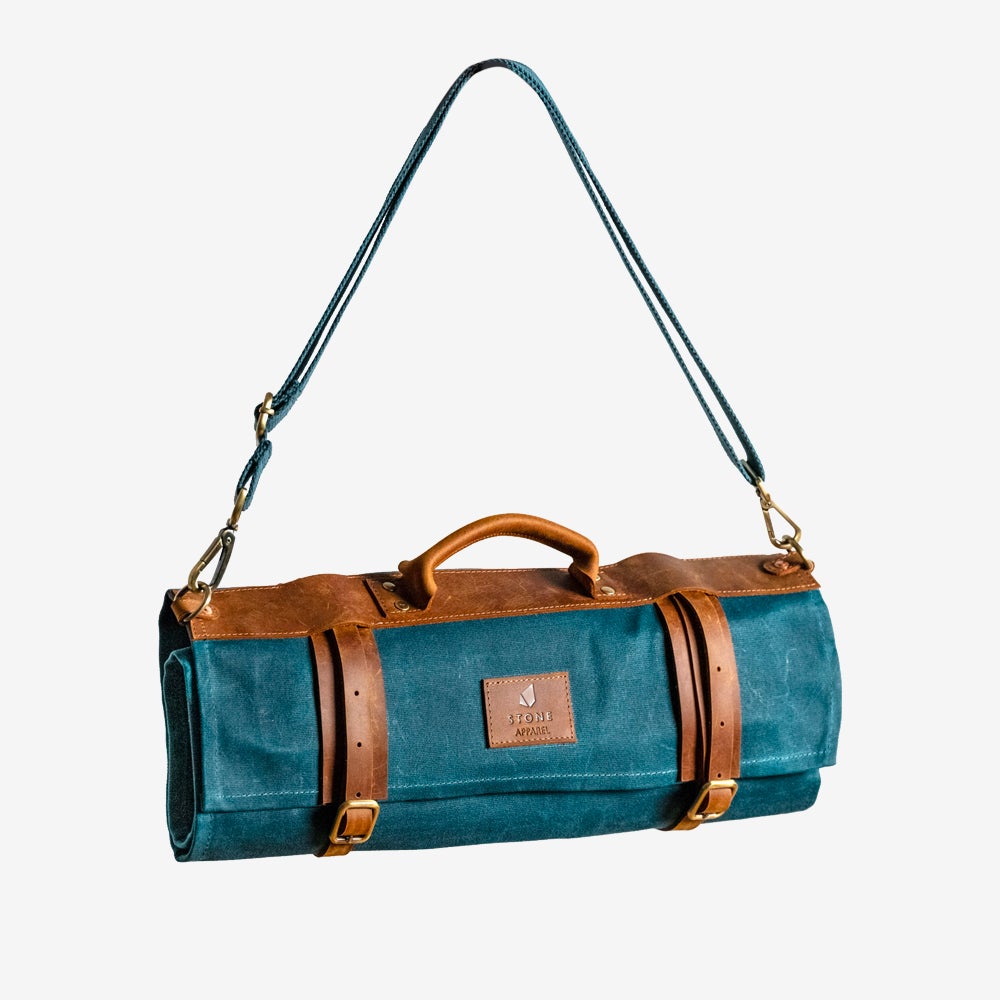 The next gift on our list is an excellent choice for the serious foodie in your life, who spends more time in the kitchen than fancy restaurants. Stone's 11-piece knife roll is perfect for storing and transporting all of their favorite knives. Developed and tested by chefs, it's crafted from the highest quality hard waxed duck cotton canvas and leather, and features extra pockets for carrying a notebook.
$120, stonejournal.co
Lorenzi Milano, Bamboo Parmesan Cheese Set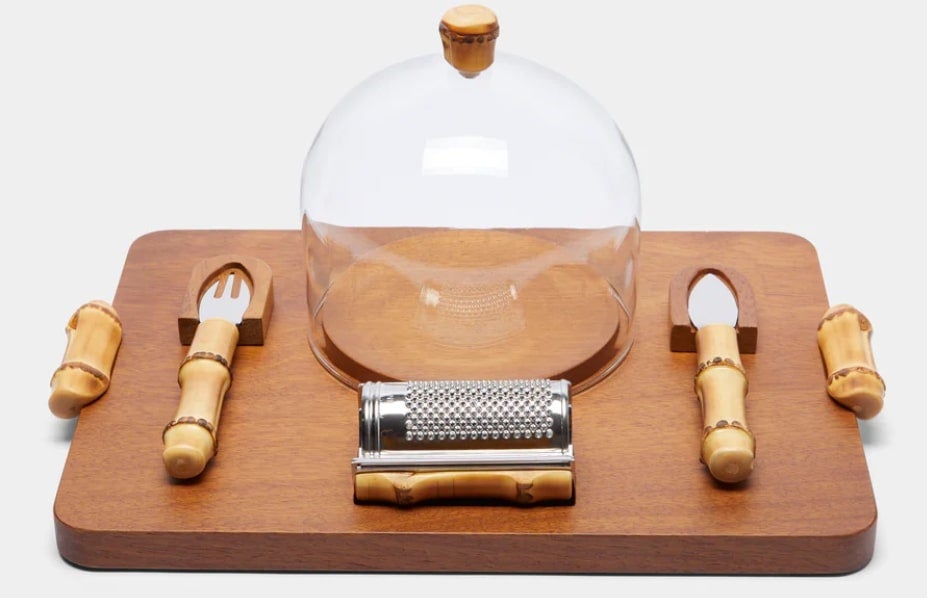 If you want to gift the culinary wizard in your life something as beautiful as it is practical, you can't go wrong with this parmesan platter from Lorenzi Milano. Milanese artisans handcraft each piece from iroko wood finished with linseed oil to protect and enhance the grains. The set comes with a mini grater, knife, fork and elegant glass cloche for keeping their cheese fresh at the table.
$1005, abask.com
[See also: The Chefs with the Most Michelin Starred Restaurants]