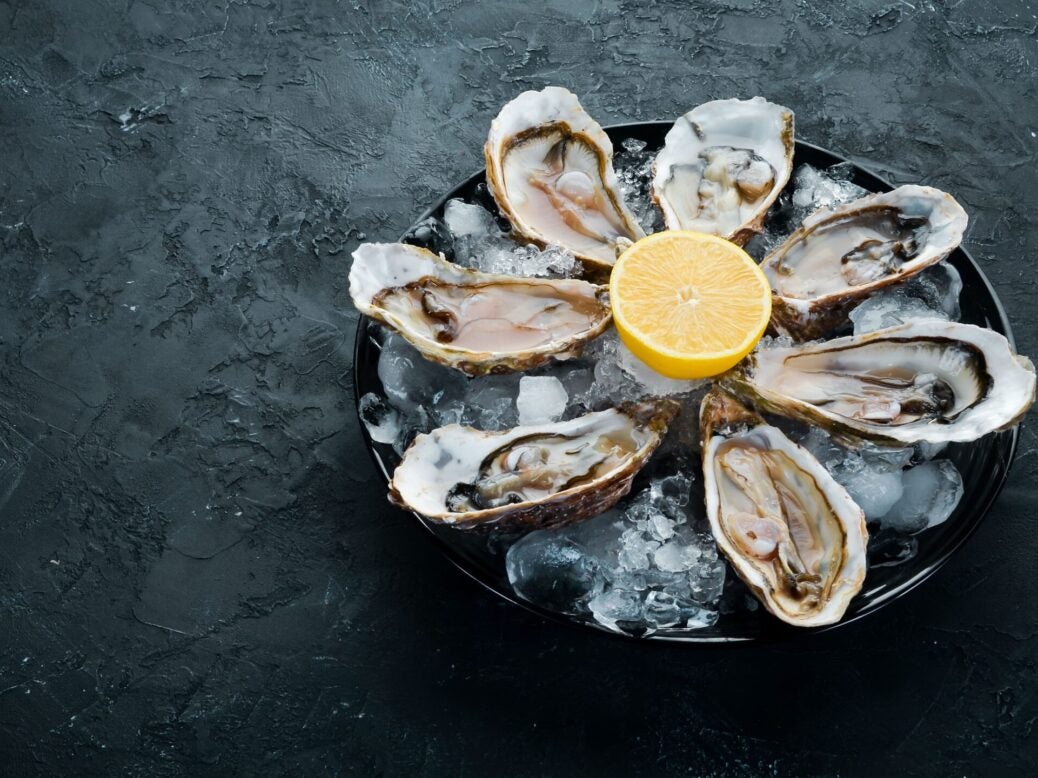 When it comes to gift giving, a self-proclaimed culinary expert takes the top spot as the hardest recipient. However, with Elite Traveler's selection of luxury food gifts, you're guaranteed to impress even the most seasoned of foodies, whether they're a star in the kitchen or a regular restaurant go-er. From designer utensils and nifty gadgets to edible treats and culinary getaways, our expert selection of the best luxury food gifts and gourmet goods acts as the ultimate Christmas present inspiration for food lovers.
Cutipol, Goa Cutlery Set
Oft overlooked as a pivotable part of any dinner party set up, cutlery will be the most welcome of gifts for your favorite foodie family or friends. Gracing the tables of the most stylish homes and restaurants (we first discovered the brand at Edinburgh's The Little Chartroom) Portuguese cutlery brand Cultipol is about as chic as they come. The Goa line is easily one of the most beautiful, with a comprehensive selection of perfectly weighted, impossibly dainty utensils. There are a few colorways to choose from, but you can't go wrong with the sleek brushed silver and black set.
From $64, cutipol.pt
Adare Manor, Silver Oyster Shell Salt Cellar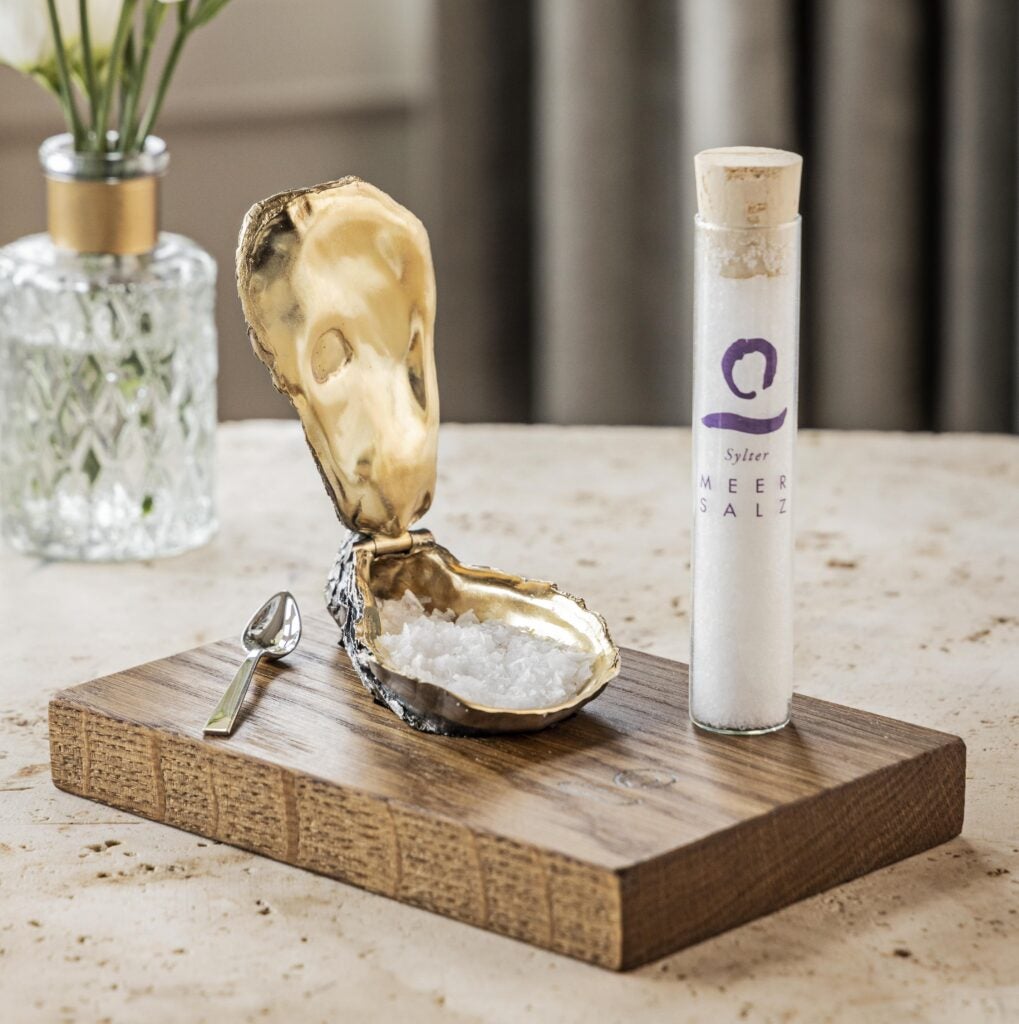 A kitchen essential it might be, but a beautiful salt is very much in need of a beautiful container. Available exclusively from Adare Manor's boutique, this salt dish takes the form of an elegant oyster shell, with a sterling silver plating and gilded inner surface. Accompanied by a silver-plated serving spoon and a vial of coarse Sylt sea salt, this set makes the perfect gift for foodies who love fancified everyday items.
Blenheim Forge, Osyter Knife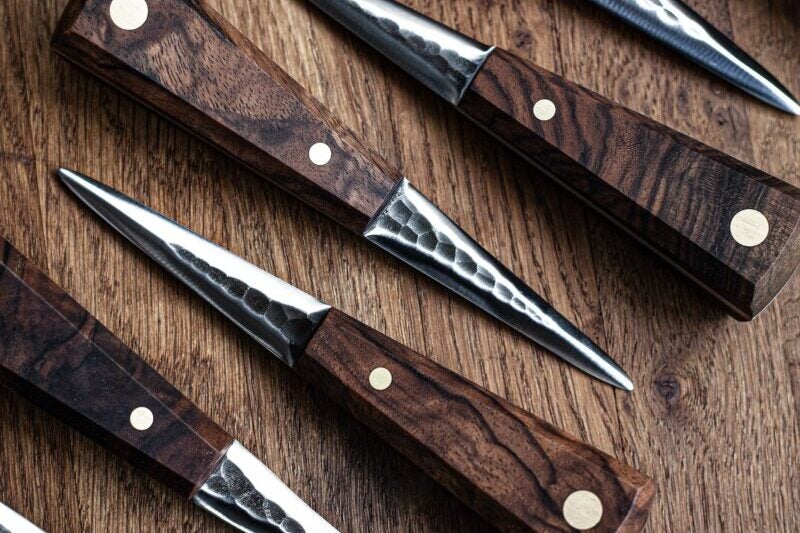 South London-based Blenheim Forge has garnered a reputation as one of the world's leading knife-makers and counts many a professional chef among its fans. For this year's gifting season, the forgery has revealed a series of limited-edition knives, including a beautiful Oyster Knife. Crafted out of high-carbon Swedish stainless steel, the piece features Blenheim's signature waved metalwork, as well as a satisfyingly ergonomic native-wood handle. While oyster knives (or shuckers) often vary in shape, Bleinheim opts for a longer, thinner blade to ensure accuracy. Add the handmade Owen Leather sheath for an unforgettable Christmas gift.
$290, blenheimforge.co.uk
Le Manoir aux Quat'Saisons, Voucher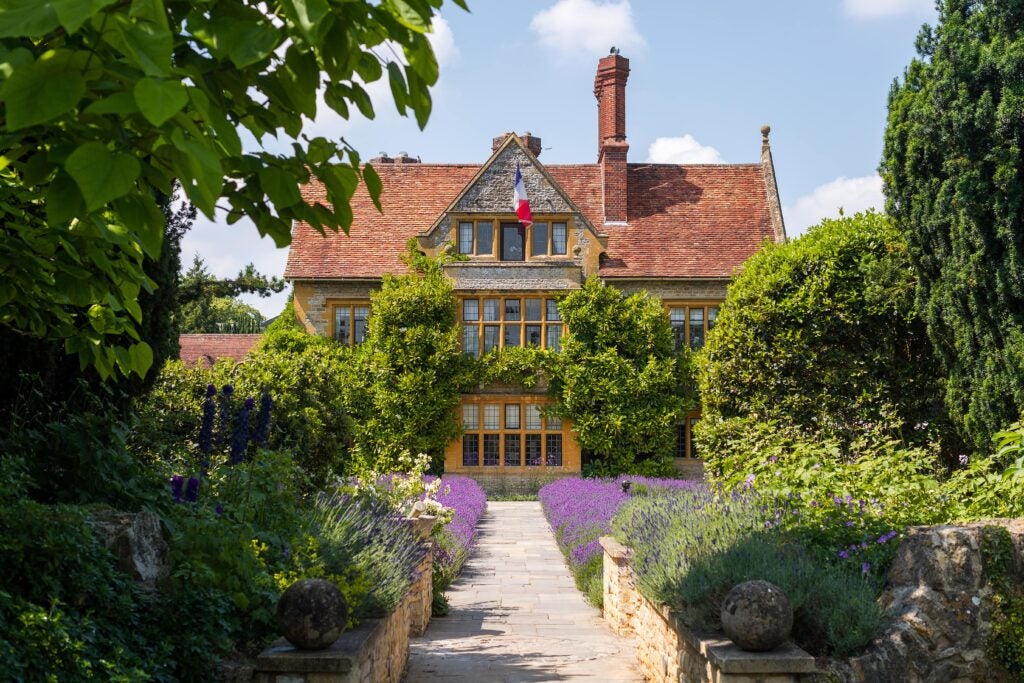 Thought vouchers were a dull gift? Think again. This Christmas, treat the hard-to-please foodie in your life to a weekend away at Le Manoir aux Quat'Saisons, Raymond Blanc's signature restaurant hotel (not the other way round). Hidden away in the middle of England's bucolic Oxford countryside, Le Manoir is a gourmand's haven with an incredibly accomplished two-Michelin-star restaurant set amid a classic manor house. The fertile land around the hotel acts as the chef's inspiration, with local, sustainable ingredients starring on each menu. The hotel's Oxford Indulgence package includes a night's stay, a gourmet English breakfast and, of course, a seven-course dinner for two. Bliss.
Vouchers from $100, belmond.com
To'ak, Tequila Cask-aged Chocolate
We all love tequila and we all love chocolate, so To'ak – a small-batch producer of fairtrade, single-origin Ecuadorian dark chocolate – had the genius idea to merge the two. Inspired by the aging of both wine and whisky, To'ak unusually ages its chocolate in carefully selected ex-spirit barrels (from Scotch whisky and tequila to bourbon) in order to harness the unique flavors of each. For its bars of Tequila Cask-aged chocolate, To'ak used an ex-Don Julio cask. The result is soft yet smokey with just a hint of that signature agave. In other words, it's chocolate like you've never had it before.
$210, toakchocolate.com
Koru, Manuka Honey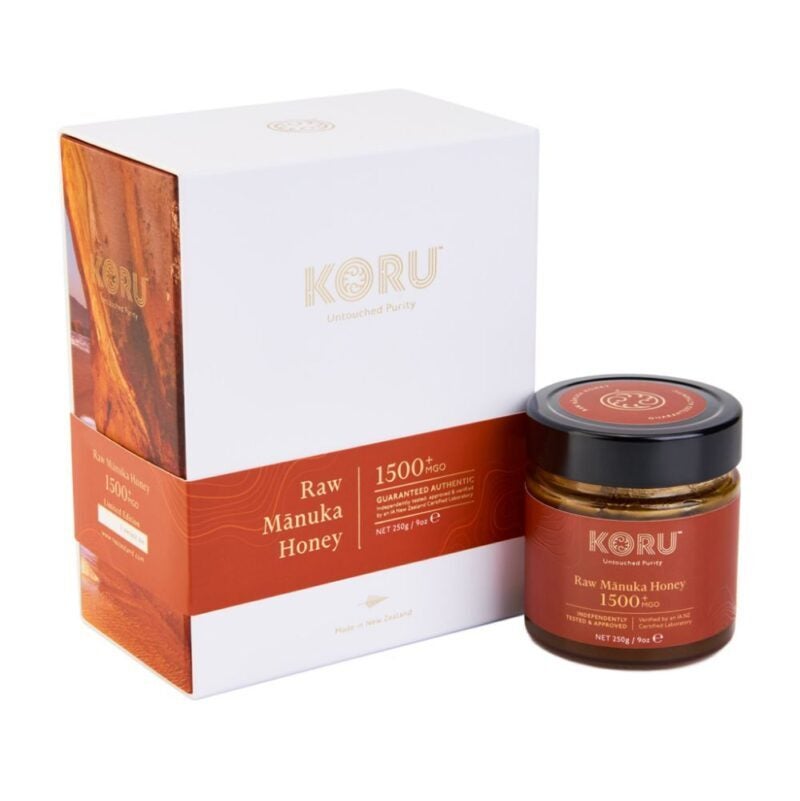 There's no doubt you'll have heard of Manuka honey, with the wellness guru set latching onto its health-giving benefits in recent years (although it has been used by indigenous Maori people for many thousands of years before it went worldwide). Koru's raw Manuka honey is considerately harvested in New Zealand's wild landscape and boasts a high count of 1500mg methylglyoxal – a compound with antiviral, anti-inflammatory and antioxidant benefits – per kg We can't make any promises on the health benefits, but there's no denying it's a gourmet delicacy.
$1,876, harrods.com
Brunello Cucinelli, Truffle Shaver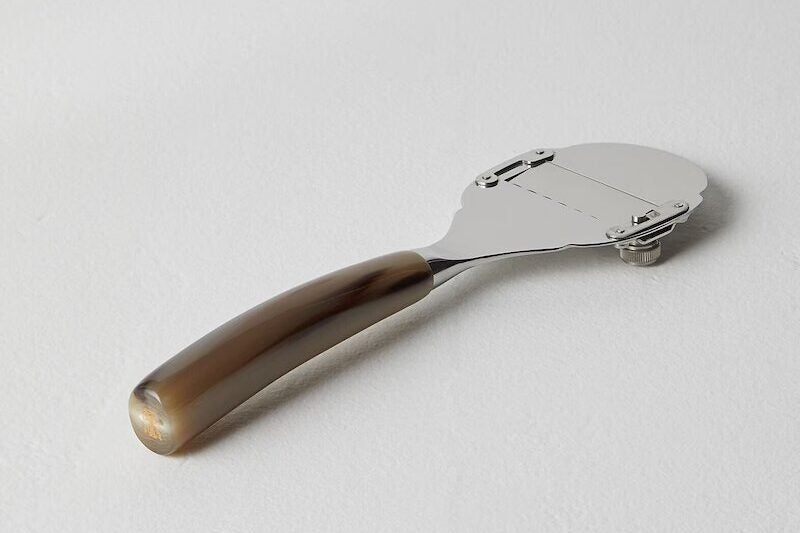 Regarded as the prime jewel of the culinary world, chefs, gourmands and foragers spend their whole years anticipating the dawn of truffle season. But once you've got one of those coveted nuggets in your palm, how do you serve it? With a truffle shaver, of course. Artfully crafted out of stainless steel with a buffalo horn handle, Brunello Cucinelli's truffle shaver is an impressively precise utensil that promises the most delicate of slithers. Whether you're stirring into a risotto or just topping of a decant brunch, a truffle shaver is the ultimate kitchen utensil you never knew you needed.
$720, brunellocucinelli.com
Salvatori, Ellipse Pestle and Mortar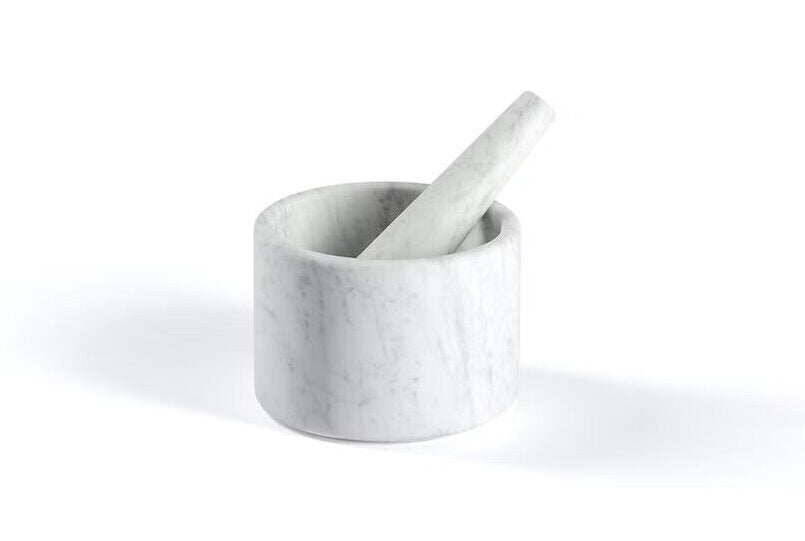 From creating fragrant spice mixes to grinding salt and pepper, a pestle and mortar is essential in any busy kitchen. Crafted from a single slab of Bianco Carrara, sourced a short distance from the Tuscan workshop, Salvatori's Ellipse pestle and mortar set is about as luxe as kitchenware comes, with gracefully smooth lines and that signature black and white veined stone. Imagined by long-time Salvatori collaborator John Pawson, the set is not only enviably stylish but also impressively practical with a careful, usable design and neutral sealant.
$630, salvatoriofficial.com
Hélène Darroze at The Connaught, Dinner with Wine Pairings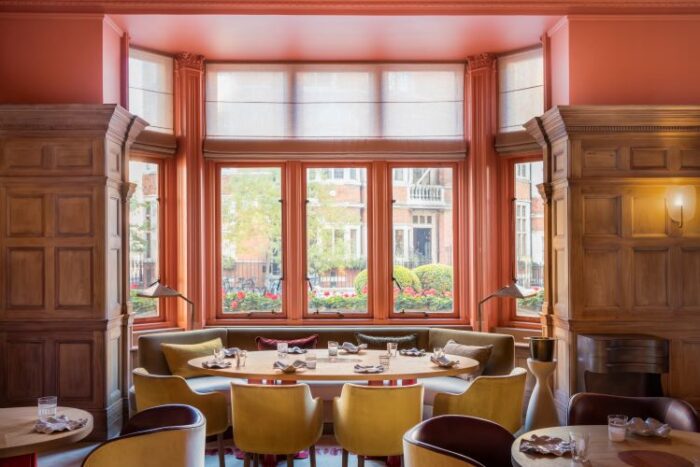 As luxury food gifts go, they don't get much better than a seasonally-inspired seven-course meal with exceptional wine pairings at three-Michelin-starred Hélène Darroze at The Connaught. In a menu specially created by the famed chef, guests will enjoy extraordinary French cookery brought to life by the finest produce, all sourced from farmers, makers and growers carefully selected by Darroze herself. The meal at the intimate and elegant Mayfair restaurant will include The Ultimate Wine Experience, a sommelier-curated collection of some of the oldest and rarest vintages in The Connaught's wine cellar.
£860 (approx. $988) per person, theconnaught.wearegifted.co.uk
Jura, Giga 6 Coffee Machine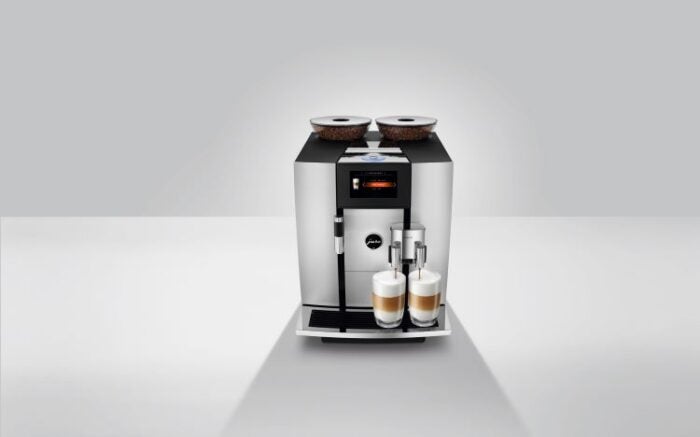 Lauded by coffee aficionados as the best coffee machine that money can buy, the Jura Giga 6 certainly is one smart bit of kitchen kit. Combining artificial intelligence with Swiss engineering prowess, the Giga 6 can make 28 different drinks, tailored to your individual tastes. Two ceramic grinders allow two different varieties of coffee bean to be used at the same time, either individually or mixed, and its signature Pulse Extraction Process (P.E.P) claims to make a superior cup of Joe. The milk foam function has 10 temperature levels and it even moderates its own water temperature for different types of tea. This gives even the best coffee shops a run for their money. 
$5,999, shopjura.com
Formaggio Kitchen, Cheese Connoisseur Subscription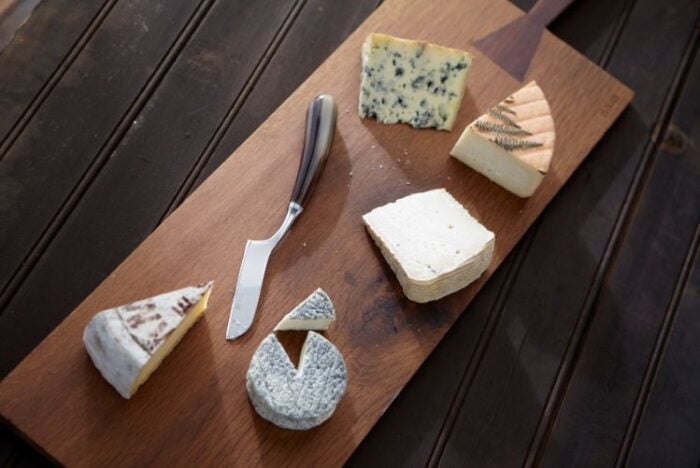 Gourmet food specialists Formaggio Kitchen source the finest cheeses from small artisan producers across the US and Europe. Its wondrous caves hold delights in all shapes and sizes from enormous wheels of Parmigiano-Reggiano and Comté to fine cheddars from Vermont and tangy Spanish Manchego. Its monthly Connoisseur Cheese Selection is a next-level cheese subscription service and is the perfect gift for any luxury food fan. Every month, Formaggio Kitchen's cheese mongers select four delectable cheeses and pack them up with an appropriate accompaniment. This cheesy parcel of joy will then be delivered to the door of your loved one on the first Thursday or Friday of each month for a three-, six- or 12-month subscription term. 
From $325, formaggiokitchen.com
Le Creuset, Signature 5.5-Qt  Round Dutch Oven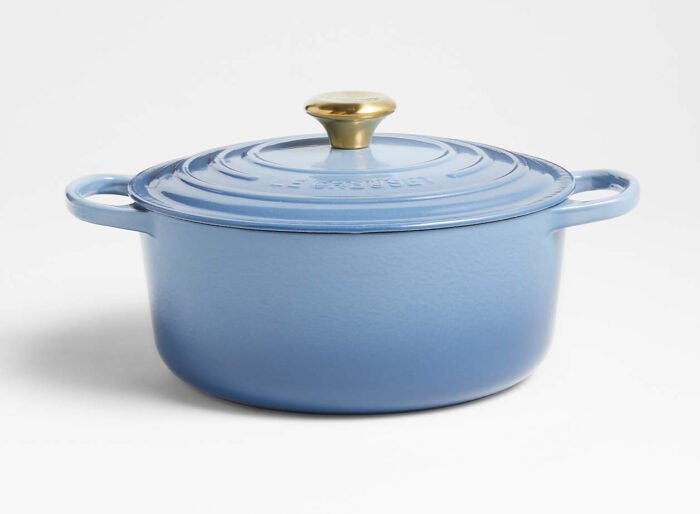 If there was one must-have in our luxury food gift guide, it would be this Le Creuset dutch oven. The French cast iron brand has built a reputation for tasteful yet impressively indestructible cookware, making it a staple in homes across the globe. The versatile 5.5-qt pot is just the right size for slow-cooking, braising and frying and is crafted from cast iron with a durable enamel finish. The newly released Fall/Winter 2021 chambray colorway will make a chic addition to any kitchen.
$420, crateandbarrel.com
Petrossian, Five Star Caviar Showcase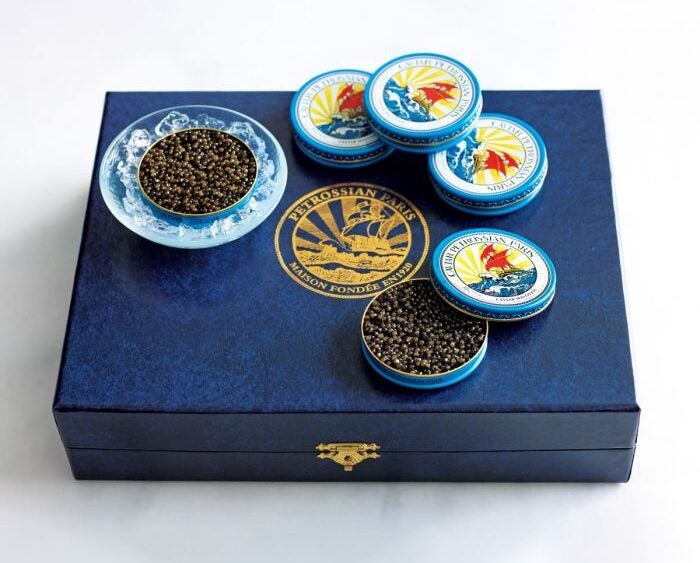 No luxury gift guide for food lovers is complete without this salty delicacy and historic French purveyor Petrossian is world-renowned for its expertly matured and sustainably farmed caviars. The Petrossian Five Star Showcase contains 30g or 50g tins of some of the finest varieties including the prized Tsar Imperial Ossetra, Royal Shassetra, Daurenki, Royal Baika and Royal Transmontanus. Perfect for a private tasting, it is housed in a sophisticated presentation case. 
From $535, petrossian.com
Miyabi, Santoku 5000MCD 67 Knife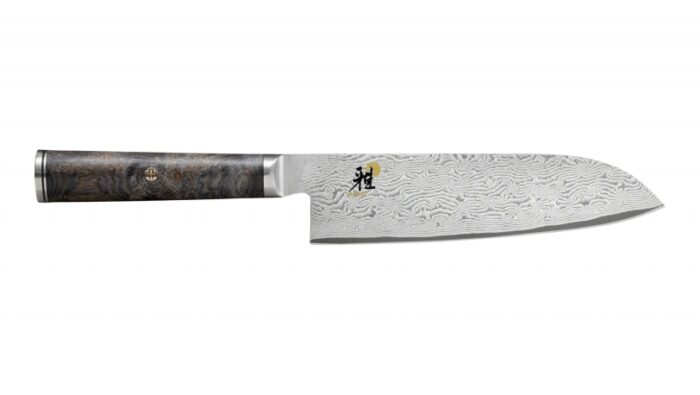 The Santoku is the most popular of all Japanese blade shapes thanks to its versatility. The name translates to 'three virtues' which some believe to be chopping, slicing and dicing while others interpret to be meat, fish and vegetables. Either way, the 7.1-inch blade of the Miyabi 5000MCD 67 can chop, slice and dice its way through all three with remarkable ease. Exceptionally hard-wearing, the blade core is surrounded by 132 outer layers of steel which make up the swirling Damascus-design pattern on the blade. Made in Seki, a Japanese city with an ancient history of samurai sword-making, Miyabi knives are known for superior quality and smart design. 
$124, selfridges.com
Eric Rippert, Vegetable Simple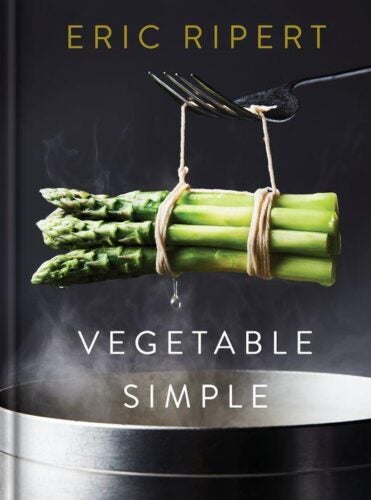 Every luxury food gift guide needs a cookbook and this new offering from Eric Rippert, the chef behind New York's three-Michelin-star Le Bernardin, has been amongst the most notable releases of the year. The culinary icon is probably best known for his exquisite fish dishes but Vegetable Simple, as the name suggests, marks a new direction for the chef, whose vegetarian tasting menus at Le Bernardin have been making waves. Rippert's innovative collection of 110 easy-to-prepare recipes celebrates the beauty, simplicity, and elegance of all things veg. 
Smeg x Dolce & Gabbana, Toaster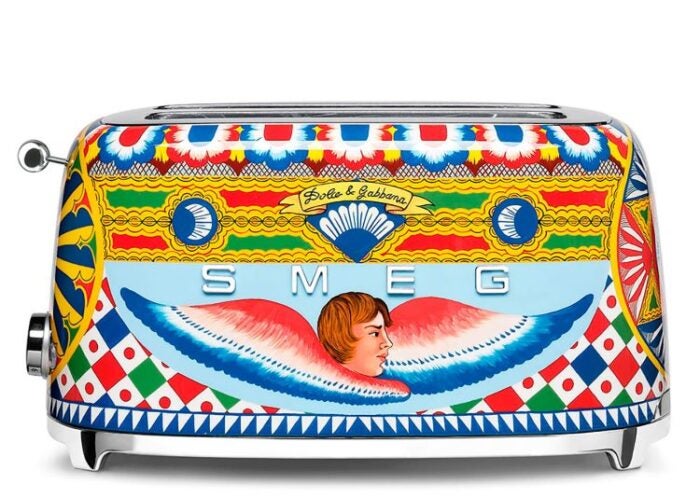 Toast, but make it fashion. Smeg x Dolce and Gabbana's four-slice toaster proves that even the humble slice of bread can be given a stylish edge. Carrying on the Italian fashion house's love affair with Sicily, the toaster is decorated with vibrant motifs akin to those that adorn the island's famed ceramics. Style over substance it is not, with the vintage-inspired toaster offering six browning levels, three pre-set programs and space for even the thickest slice of farmhouse loaf.
$1,100, bergdorfgoodman.com
Duparquet, Copper Silver-Lined Pan Set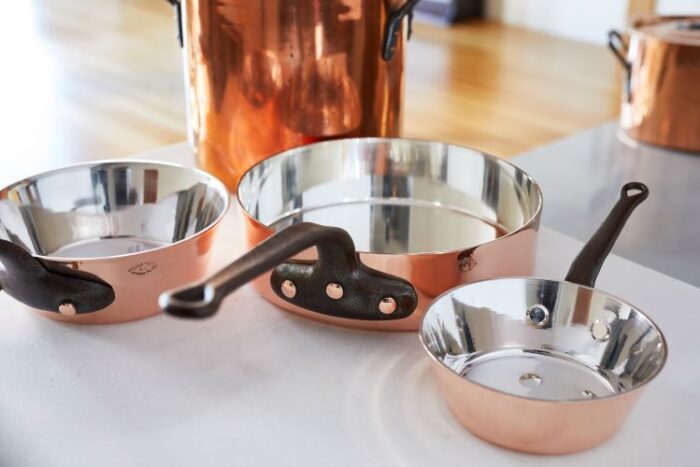 Handcrafted and American-made, Duparquet pans are a labor of love for founder Jim Hamman. Born out of the craftsman's admiration for heirloom copper cookware, the brand now supplies pots to some of the world's most prestigious kitchens thanks to its superior quality. This set of three silver-lined pans are sure to impress and are individually hand-crafted to order. With silver offering the best heat conductivity of any element, these pans will provide the ultimate even-heated cooking surface. 
$3,600, neimanmarcus.com
Maison de la Truffe, Black Truffle Jar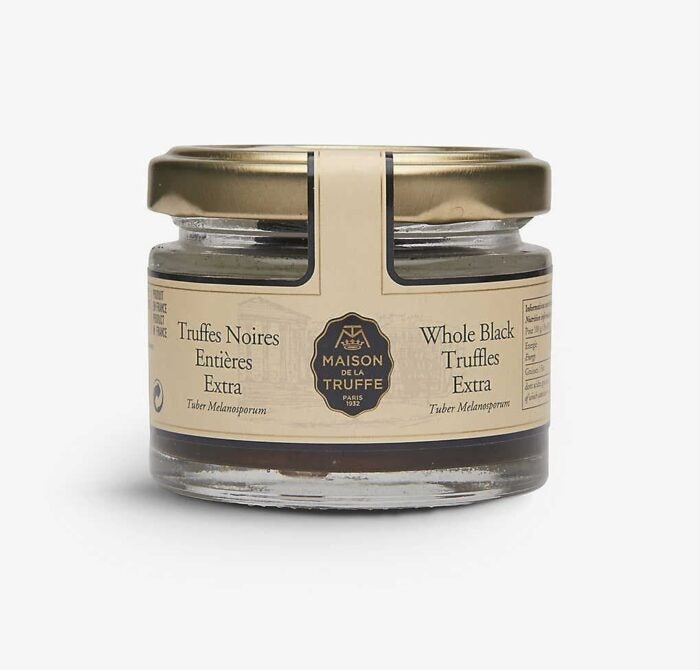 What is a luxury food gift guide without truffle? Regarded as the diamond of gastronomy, it is amongst the most indulgent foods in the world. Described as a jealous flavor that won't take competition, simplicity and purity are the two golden rules when it comes to truffle — at Maison de la Truffe these two characteristics are available in abundance. As self-appointed "culinary jewelers", Maison de la Truffe can be trusted to provide the purest truffle of the highest quality, with the jarred whole black truffle being a crowning jewel.
$270, selfridges.com
Click here to return to the Elite Traveler Holiday Gift Guide