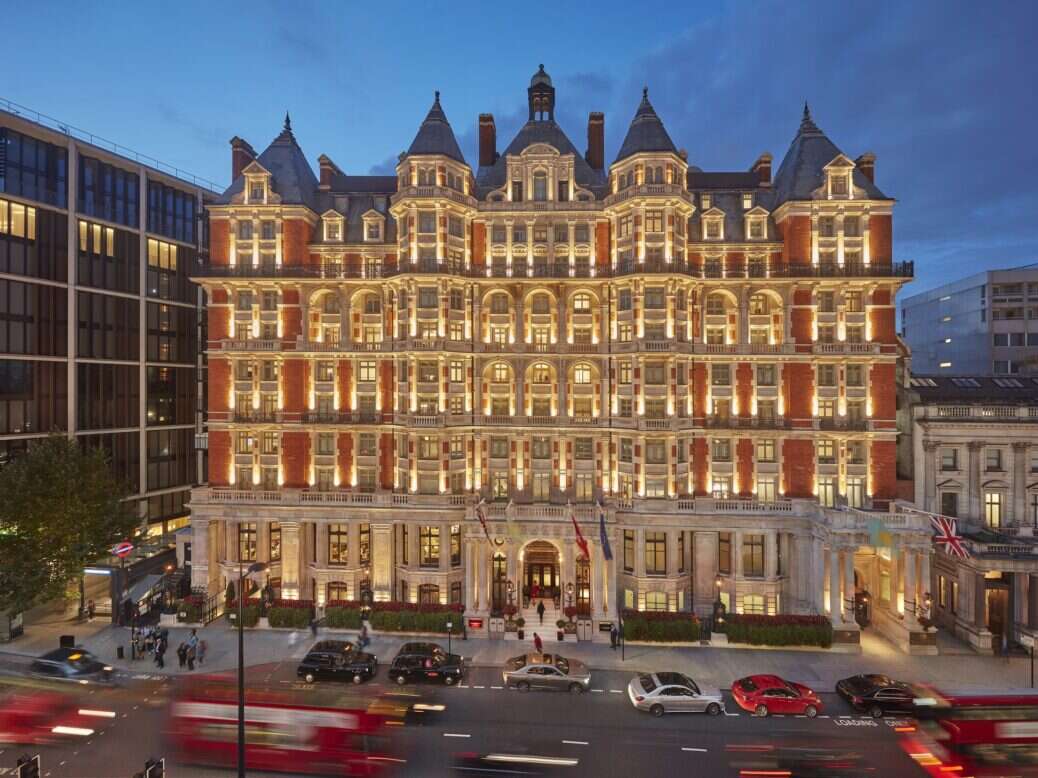 If you want any confirmation that travel is well and truly back, you need only ask Mandarin Oriental Hyde Park general manager, Torsten van Dulleman. "We're expecting our busiest Christmas yet," he tells me over coffee in the hotel's The Rosebery café.
Van Dulleman's thoughts on the industry are ones you can trust, too. His career started on this very site in 1989, way before it was a Mandarin Oriental property. Since then, he's worked for the brand on and off (but mostly on) with roles taking him through Europe, across Asia and over to the States, as well as three more stints in what is now the Mandarin Oriental Hyde Park.
In 2021, he ended up back in London for good. "The aim was always to have my final job here – preferably with Mandarin – and then retire," he says.
[See also: The Most Anticipated Hotel Openings of 2023]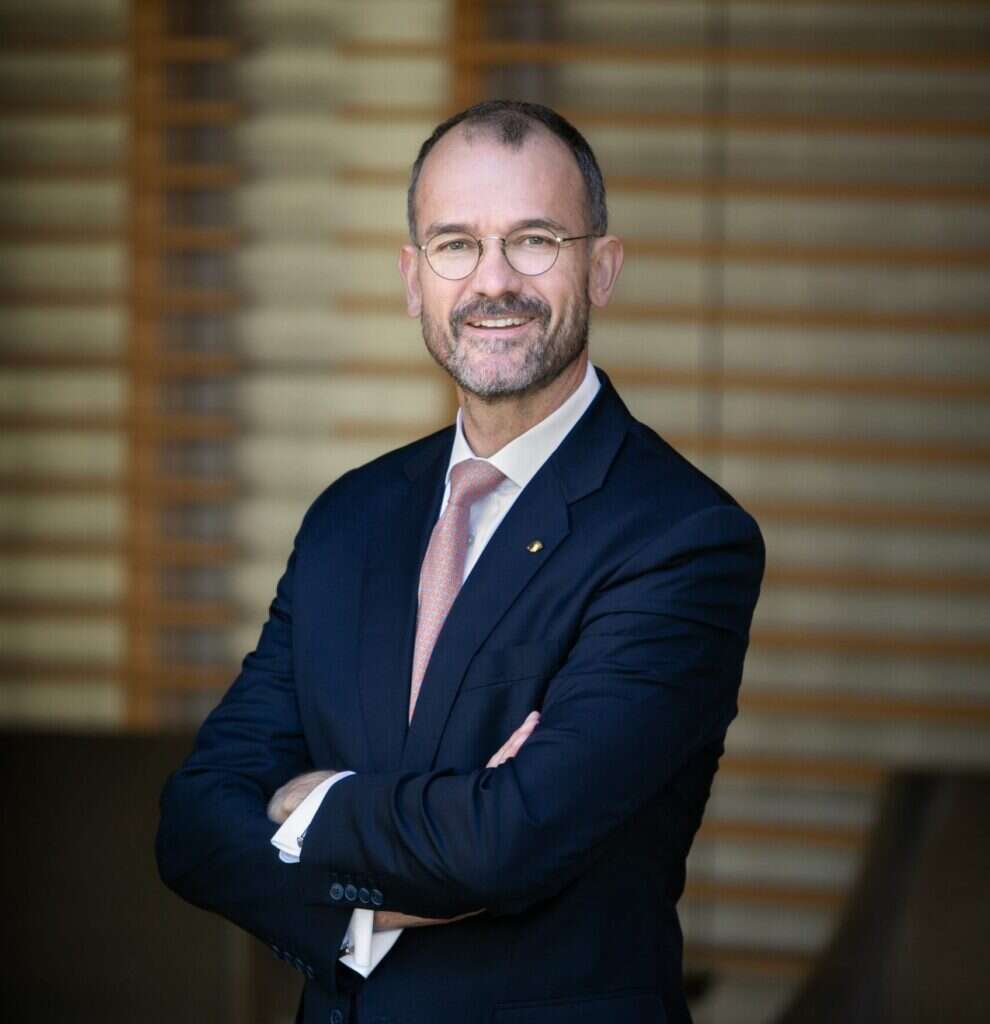 While running a 181-room hotel – plus its neighboring residences – might seem like a full role in itself, van Dulleman seemingly has more hours in the day than the rest of us and is also the area vice president of operations, looking after the not-yet-opened Mandarin Oriental Mayfair, as well as the Munich, Prague and Zurich properties. In case that wasn't enough, in April 2022 van Dulleman stepped it up even further by taking on the role of group director of sustainability, working across the brand's 36 global properties.
How does he manage it all? "I have a good team," he says simply. "In most hotel groups, these would be three roles, but I'm clear in my expectations and then I let them get on with it."
In fact, working across these three roles actually gives van Dulleman a unique advantage. "It helps that I'm a general manager too because instead of having a huge sustainability department that just sends endless memos from head office, I understand the challenges that a manager has, and understand how new [initiatives] can be implemented in a way that is cost-efficient, sustainable and has a real sense of luxury."
[See also: The Best Restaurants in London]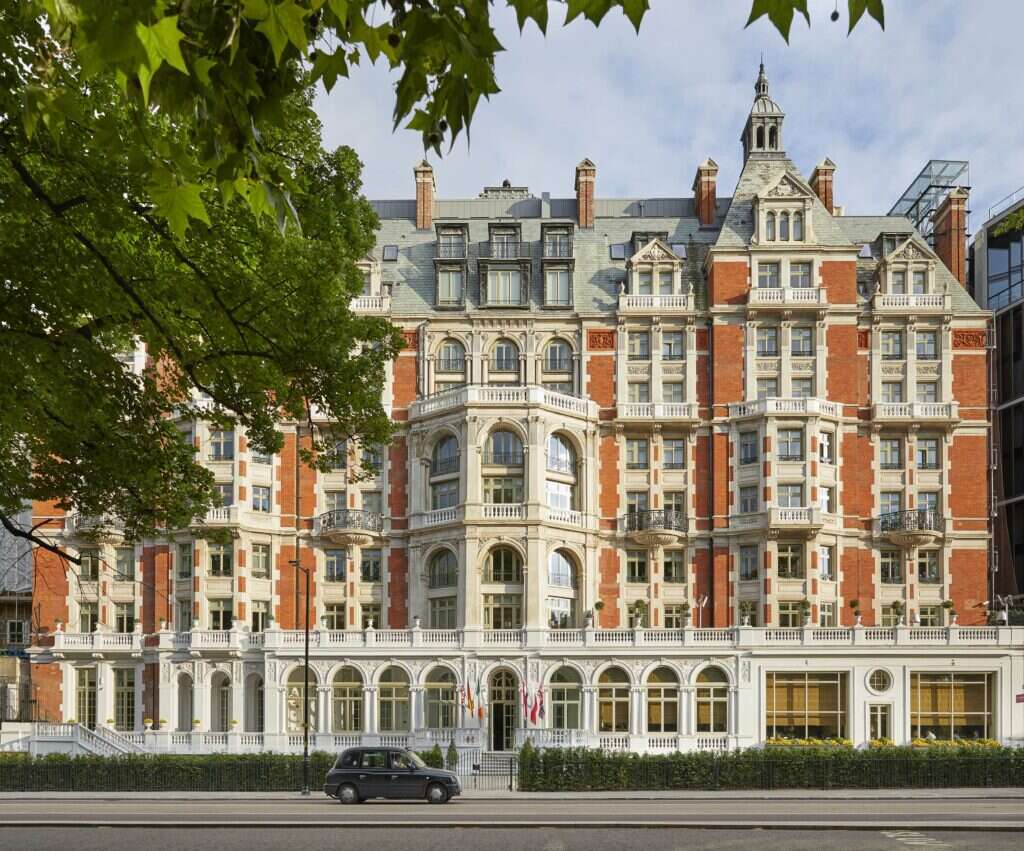 Mandarin Oriental's sustainability journey began way before van Dulleman took charge, though. In 2017, the group began eliminating all single-use plastics from its hotels, a goal it achieved in 2021. Reducing plastic usage might seem like a drop in the ocean considering the crisis the world faces, but for a global hotel group to adopt a measure so successfully is impressive, and effective.
"I get phone calls from competitors on a monthly basis asking how we switched from plastic bottles to glass and now filter water on site, who are suppliers are, and how much it costs," van Dulleman says. "We share freely so we can convince other luxury operators that if Mandarin Oriental can do this on a global basis, it really is possible in other hotels and businesses."
Food procurement also forms a key part of the brand's sustainability commitments. In 2012, it became one of the first luxury hotel groups to stop serving shark fin. "I can't tell you how huge that was back then – people thought we were going to ruin luxury," van Dulleman explains.
That commitment has now been extended and, in a move away from the luxury world's typical desire for the most coveted, rare goods, Mandarin Oriental doesn't serve any at-risk seafood, including bluefin tuna, caviar and abalone, unless its Marine Stewardship Council-certified.
[See also: Mandarin Oriental Palace, Luzern: A True Grande Dame Revived]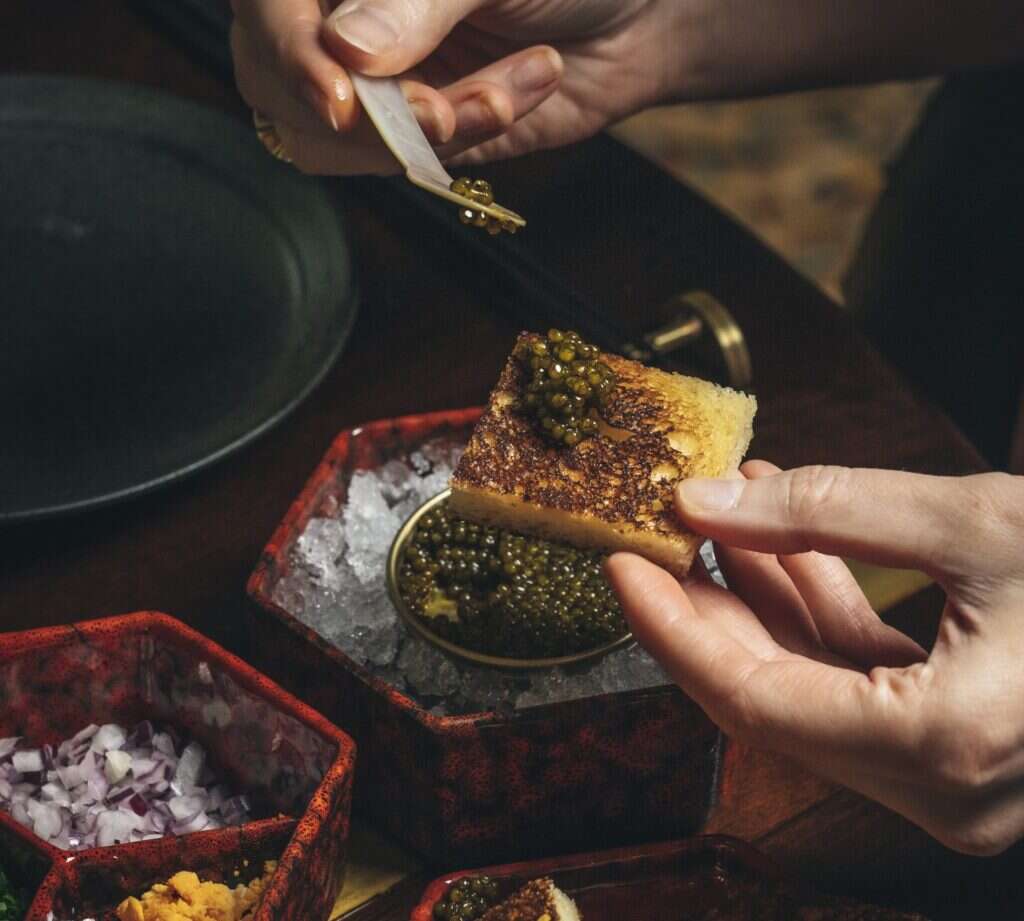 All of its cocoa, coffee and vanilla, too, must be ethically and responsibly sourced. Again, on an individual basis, each of these efforts may seem small but combined they prove that the face of luxury can adapt to the times.
But, while Mandarin Oriental's ongoing efforts are commendable, van Dulleman isn't shying away from the elephant in the room when it comes to luxury travel: "The majority of our guests fly by private jet then have a chauffeur driven car which often is not electric and stay in suites that are all individually air-conditioned with huge bathtubs. There's nothing sustainable about that. We can't call ourselves a sustainable hotel group."
Instead of being defeated, van Dulleman is prepared to look at the positives. "The world has become a significantly better place in the last 150 years, if you think about longevity, education and people's lifestyle. We shouldn't stop progress, in my opinion, but we should learn where progress can be harmful and where we can make a difference.
"It is about trying to do the right thing and at every opportunity. We really question and push ourselves to make sure things are sustainable and that we are doing the most responsible thing … For me, these things are really the best solutions to a problem that's coming our way and we're all going to be responsible for."
[See also: Six Senses CEO Neil Jacobs on Sustainable Luxury]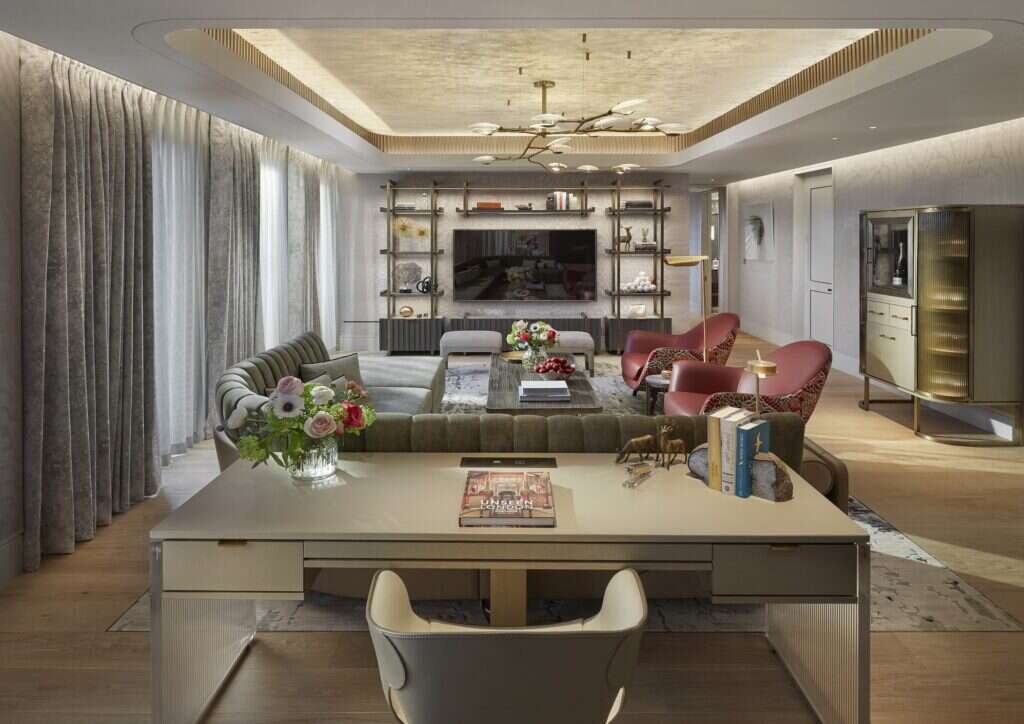 And these principles will be continued in the new London Mandarin Oriental hotel, which is slated to launch in spring next year. The Mayfair property will be far more boutique than its elder sibling, with just 50 rooms as well as a collection of residences.
"It will be more intimate," van Dulleman says. "But having said that, it will have a 25-meter indoor swimming pool, a world-class spa, and five food and beverage outlets, so it will be an all-singing, all-dancing hotel typical of Mandarin Oriental."
The opening cements the group's long-held position as one of London's leading hotel presences: "I think it shows that Mandarin Oriental is committed to the city and that it's one of the most important destinations that we have."
But, true to his clearly pragmatic nature, van Dulleman isn't necessarily concerned with being the best in London; more, he wants London to be the best in the world. "It would be really foolish of me to say that we are somehow better than the other five-star hotels in London," he says. "It's very much about what the clientele prefer and they know they'll get the same service with us no matter where in the world they are."
[See also: The BoTree Hotel to Launch in London's Mayfair]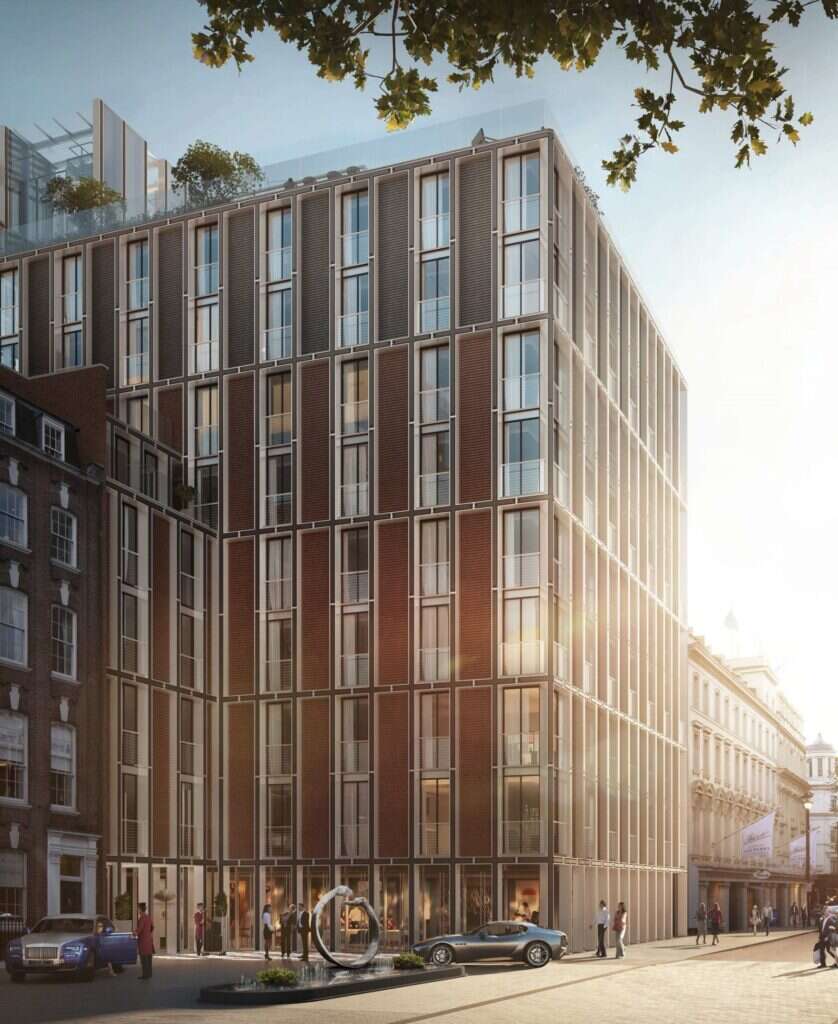 Instead, it's all about putting London on the map; get visitors to London, and Mandarin Oriental loyalists will make the booking. "I need to be careful to not upset my colleagues in Paris and New York, but I believe at the moment London is the capital of the hospitality world," he says.
"When you work in London, you need to understand first and foremost that you compete together against other world-class cities. It's a real blessing for us that we have the competitors that we have. It's an embarrassment of riches in this city."
Speaking to van Dulleman about the luxury hospitality industry, especially within London, is encouraging. After two years of on-and-off restrictions, it's a relief to know that hotels have surged once more. "This year has almost been like a feeding frenzy," he says. "People are just so happy to travel again."
And what does he expect for the year to come, following the hotel's bumper Christmas period? "I think 2023 is going to be less about materialism and focused more on spending time with loved ones and having memorable experiences together. It's an enormous opportunity for the hospitality industry to tap into," he says.
[See also: Mandarin Oriental Launches Luxury Experiences]