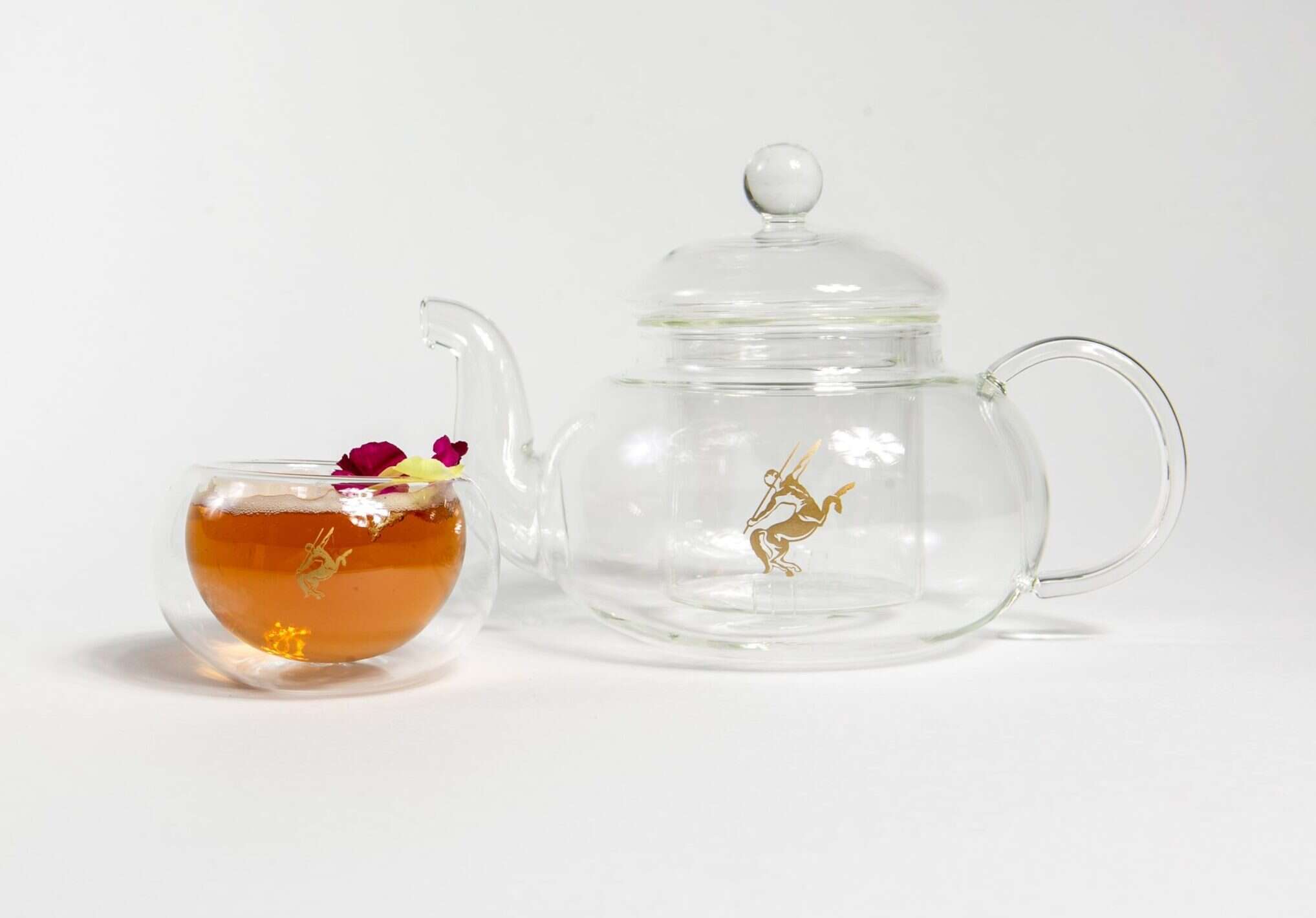 In addition to the traditional feasting and gift-giving, drinking plays a key part in the several days' worth of the Lunar New Year celebration. Tea is typically the first drink served to guests, with wines, beer and spirits, traditionally cognac, enjoyed later on, but a Lunar New Year cocktail will always be welcome.
To help you impress your guests, we've compiled our favorite cocktails from Remy Martin, all of which celebrate the versatility of cognac, as well as traditional Asian flavors. And, if like many others, current restrictions prevent you from celebrating with family in person, why not send them a bottle of Rémy Martin XO and enjoy a virtual cocktail-making session to toast the Year of the Ox safely?
As important as flavor may be, presentation is also an integral part of cocktail making. In order to elevate your festive drinks menu and celebrate the Year of the Ox, Rémy Martin has launched the Rémy Martin XO High Tea Set, complete with glass teacups and a glass teapot, presented in a red and gold coffret – two colors long associated with luck and good fortune.
[See also: Lunar New Year: Year of the Ox Gift Guide]
Tea for Yu
The Tea for Yu cocktail with Rémy Martin XO is bursting with two vibrant citrus flavors in the form of bergamot from Earl Grey tea and yuzu, a fragrant fruit cultivated in East Asia.
Ingredients:
1½ oz Rémy Martin XO
1/3 oz yuzu juice
¾ oz simple syrup
Squeezed lemon wedge
1¾ oz cooled Earl Grey tea
Splash of ginger ale
Method:
Churn Rémy Martin XO, yuzu juice and sugar syrup in a glass teacup over crushed ice before adding additional crushed ice. Squeeze in the juice of one lemon wedge (and discard) and top with ginger ale.
Asian Old-Fashioned
East meets west in Rémy Martin's twist on a classic old-fashioned. Rémy Martin XO and rice wine make the perfect companions in this Lunar New Year cocktail, while the Antica Formula's distinct notes of vanilla provide a lasting sweetness.
Ingredients:
1¼ oz Rémy Martin XO
½ oz Antica Formula
½ oz Choya sake
1/6 oz Suze
Method:
Build all ingredients over hand-cracked or cubed ice in a glass and finish with a grapefruit twist.
Yuzu Sidecar
A true Parisian classic gets an Asian makeover in the Yuzu Sidecar. In this Lunar New Year cocktail recipe, yuzu juice replaces the traditional triple sec, allowing the rich flavors of Rémy Martin 1738 to shine through.
Ingredients:
1½ oz Rémy Martin 1738
1¼ oz Choya Yuzu Liqueur
½ oz lemon juice
1/6 oz sugar syrup
Method:
Add all ingredients to a cocktail shaker and shake thoroughly with cubed ice before double straining.
Baijiu Champagne Cocktail
As Lunar New Year is one of the biggest celebrations throughout Asia, the festivities should of course include champagne. In the Baijiu Champagne Cocktail, a suggestion of spirit baijiu sees Rémy Martin XO wake up the night market.
Ingredients:
1 oz Rémy Martin XO
1 bar spoon baijiu
1 sugar cube or 1/6 oz sugar syrup
Top with champagne
Method:
In a glass, soak a sugar cube in baijiu, then pour over the cognac and top with champagne. Garnish with an edible flower.
See more Cocktail of the Week recipes here.