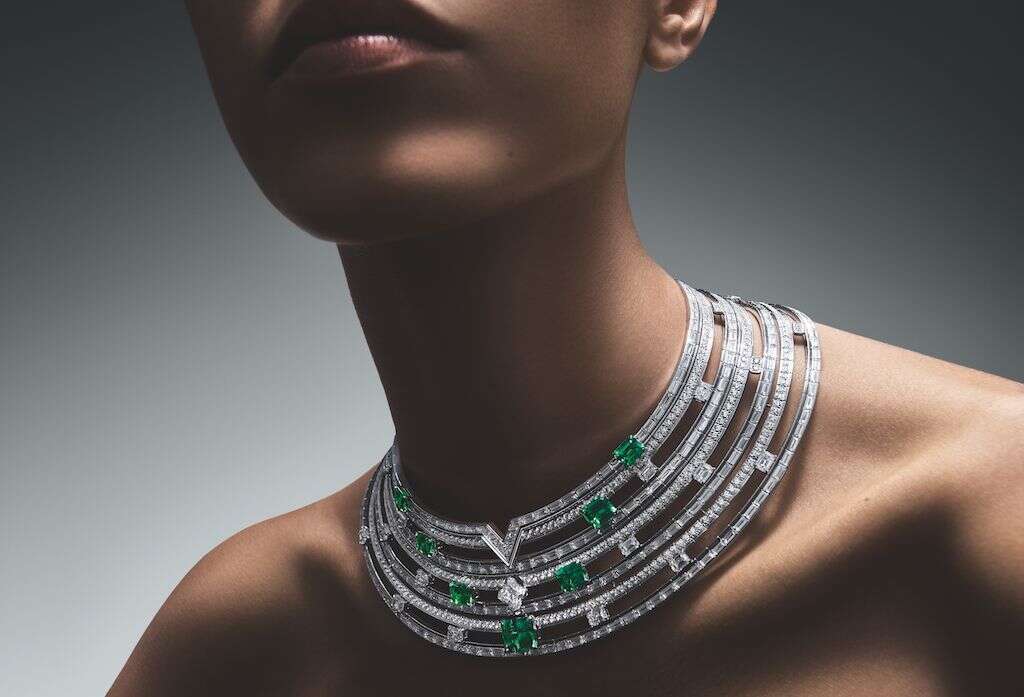 For her fifth collection with the French label, Louis Vuitton artistic director of watches and jewelry Francesca Amfitheatrof has, ambitiously, looked to the creation of Earth itself for inspiration.
Revealed via a whistlestop tour of some of Greece's most picturesque locations – even descending en masse on the quiet, car-less (but recently more frequented by the stars) isle of Hydra – Louis Vuitton Deep Time tells the story of an epic geological journey spanning from the birth of the planet right through to the creation of life.
"At Louis Vuitton we are as ever adventurers, traveling to extraordinary, unexpected places," says Amfitheatrof. "Deep Time will transport you deeply into the past, to a time and place that is so remote and perhaps even difficult to comprehend."
[See also: The Best of Couture at Vegas Jewelry Week 2023]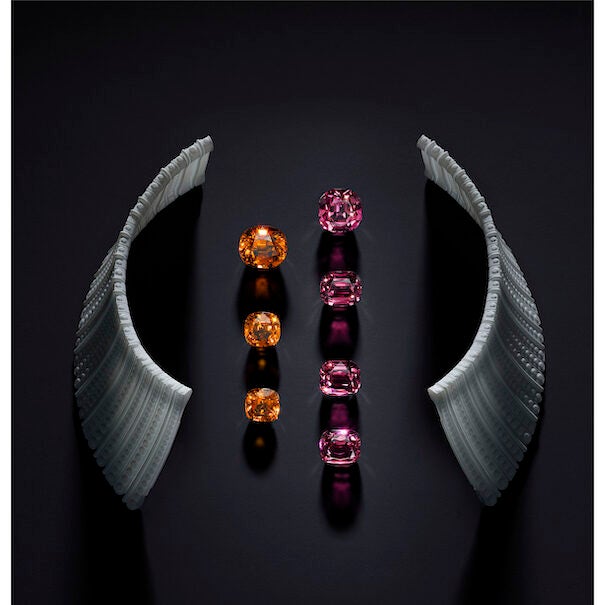 The collection – which, with a total of 170 pieces is the largest in the Maison's jewelry history – is separated into two categories. The first, the larger of the two, explores the vast geological forms that have evolved to form Earth as we know it. 
One of the first pieces, for example – a show-stopping, seven-row platinum necklace punctuated with seven oil-free Columbian emeralds – is inspired by the ancient landmass of Gondwana and echoes the circular form of the planet. It is accompanied by a pair of lobe-bugging earrings with a further 9.29 carats of emeralds, and a ring with another emerald-cut emerald. 
[See also: Louis Vuitton Unveils Latest Bracelet in UNICEF Collab]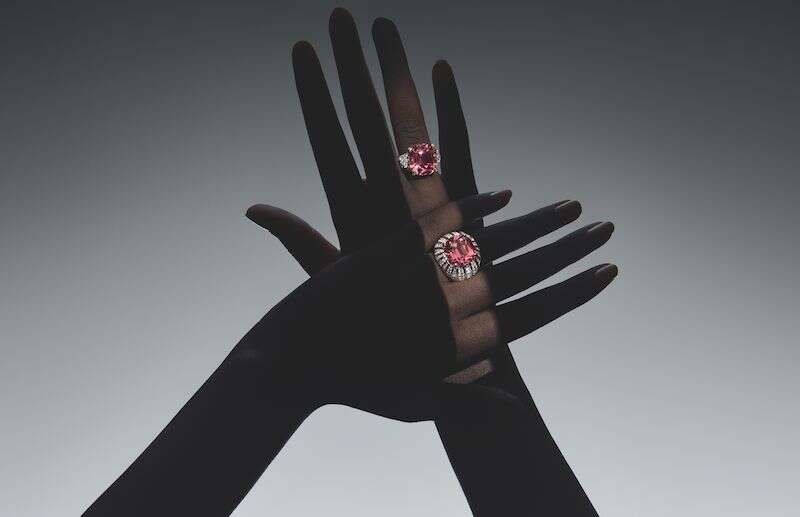 Later in the collection, we meet the brilliant, terrifying power of the volcano: a high collar platinum and gold necklace is brought to life with a dazzling array of mandarin garnets and pink tourmalines (both of which naturally form under the heat and pressure of lava).
"We have this incredible ambition to find the most beautiful stones, which in Deep Time are all connected to a theme, whether formed from lava, hail from different continents or symbolize an idea," says Amfitheatrof.
By the time we reach the second portion of the Louis Vuitton Deep Time collection, Amfitheatrof is concerned with life. "Deep Time is a celebration of the past, but also the beauty of nature and the incredible fragility of life," she says.
[See also: Louis Vuitton and Sotheby's to Auction 22 Artycapucines Bags]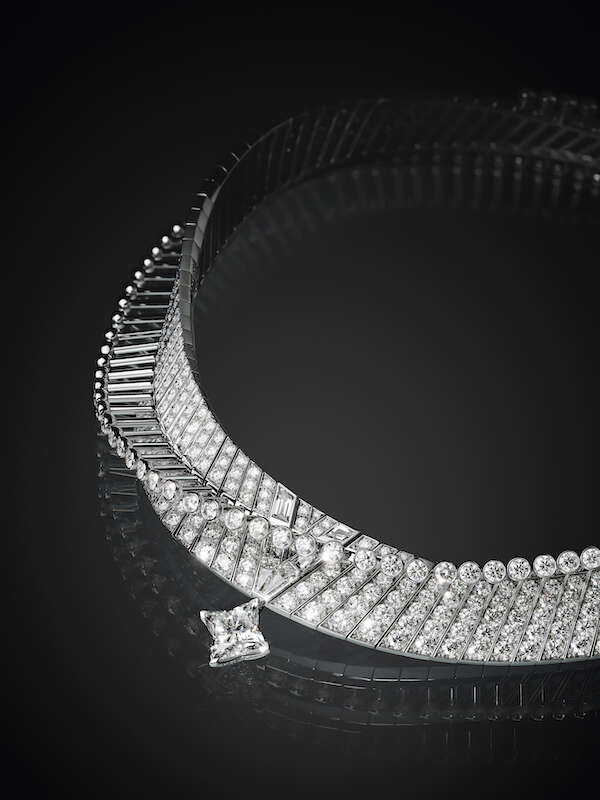 In this half, we first meet Origins: an assembly of pure-white jewels crafted in white gold and diamonds. A spiraling wave of diamonds weaves into place to take a double helix-inspired shape. Suspended from this is a detachable 4.11-carat LV Monogram Star cut diamond, reminding us that this is still the Louis Vuitton universe we are in.
Moving through the ages, Deep Time embodies fossils, plants, bones and finally, flowers, which are impressively embodied in an oversized floral medallion with alternating rubies, pink sapphires, yellow and rose gold petals.
For the first time, Louis Vuitton's latest High Jewelry collection is launched alongside a series of bags. Each of the nine one-of-a-kind accessories is crafted out of exotic leathers selected to match the themes of Deep Time.
[See also: Girard-Perregaux Releases New Casquette with Saint Laurent]