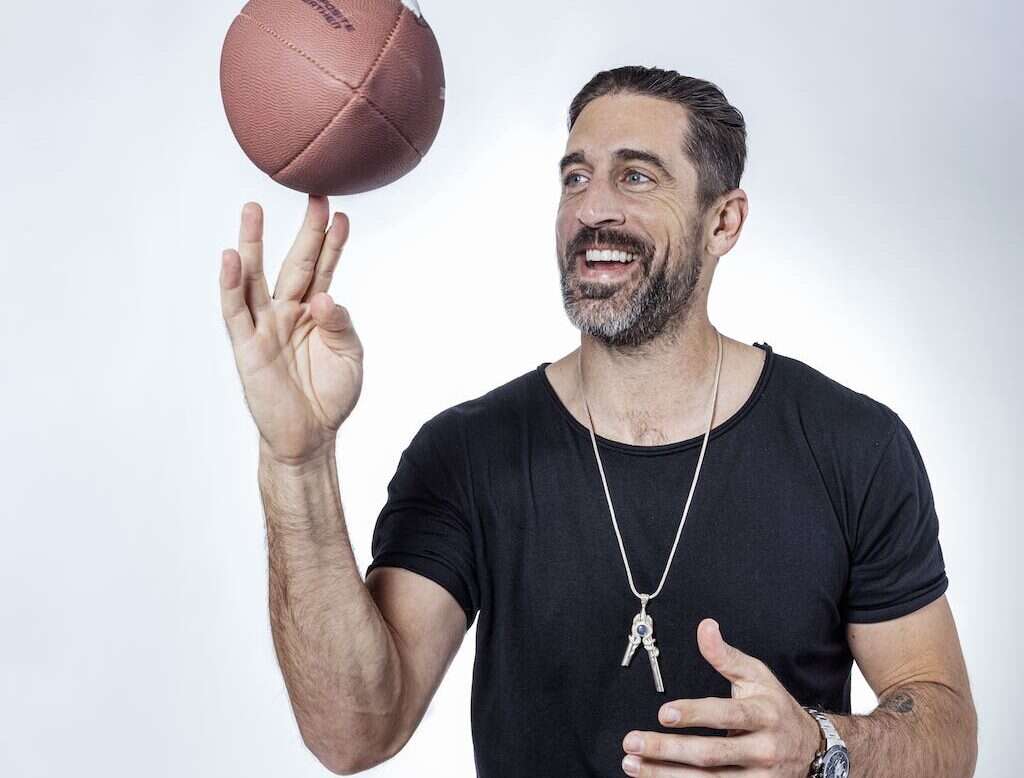 Renowned for his exceptional skills on the football field, Aaron Rodgers has long been a figure of debate, with some labeling him controversial, while others admire his candid nature. From sporting a scruffy look to stealing the spotlight as one of the best-dressed celebrities at the recent Tony Awards in New York City, Rodgers is a man of intriguing contradictions.
However, one undeniable fact remains: his unparalleled talent. After an illustrious 17-year tenure with the Green Bay Packers — including leading his team to numerous victories and a Super Bowl win — Rodgers has now embarked on a new chapter as the quarterback for the New York Jets, poised to propel the team to unprecedented heights.
During his remarkable 18-season stint with the Green Bay Packers, spanning from 2005 to 2022, Rodgers consistently showcased his abilities in the field, shepherding his team to triumph after triumph.
[See also: Aaron Rodgers Designs His Own Zenith Chronomaster Watch]
His leadership skills and unrivaled quarterbacking abilities propelled the Packers to a Super Bowl victory in 2011, capping off an outstanding 2010 season.
Additionally, Rodgers earned the prestigious title of NFL MVP four times, solidifying his place among the league's greatest. His statistical achievements in the quarterback position are nothing short of astounding, cementing his legacy in football history.
[See also: Girard-Perregaux Launches the Neo Constant Escapement Watch]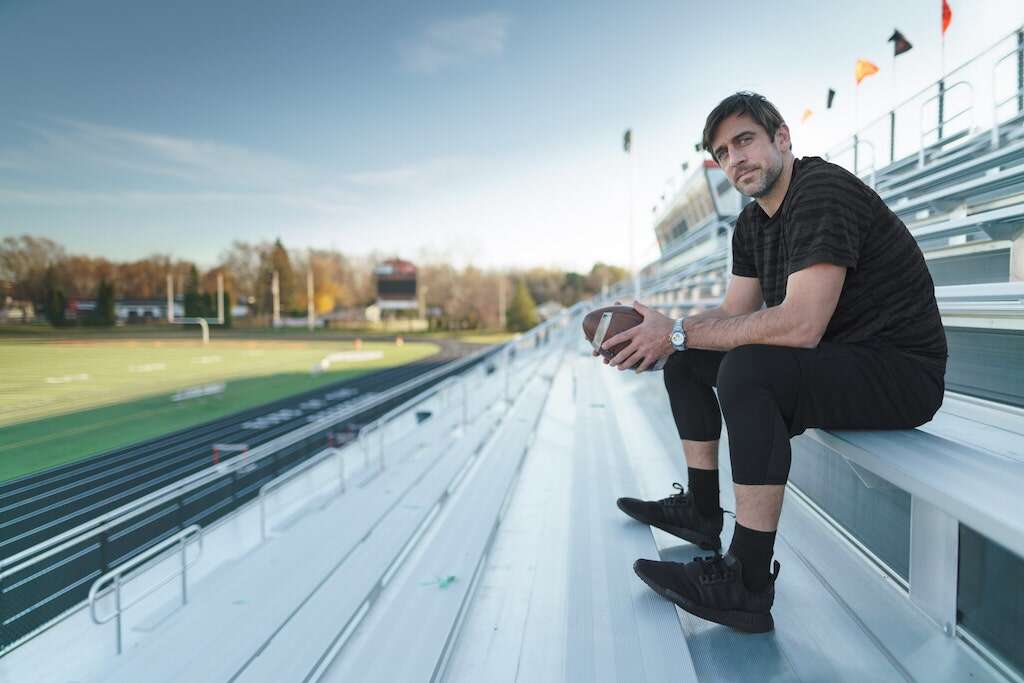 Recently, I had the opportunity to talk with Rodgers. Amidst the hustle and bustle of a Zenith Watches photo shoot, where he serves as a brand ambassador, we conducted the interview in a luxurious penthouse suite in Hoboken, New Jersey.
Despite the commotion surrounding him, Rodgers expertly juggled the multitude of distractions, a testament to his ability to focus amidst chaos — a skill that has undoubtedly contributed to his status as one of the greatest quarterbacks of our time.
With a quick wit and a good sense of humor, Rodgers quipped with me as we discussed various topics, including how he manages his time. He also noted that he surrounds himself with the people who mean the most to him and those who can keep him on track.
[See also: Behind the Scenes with Girard-Perregaux and Aston Martin]
"You can choose how to spend your time and who to spend it with, but the one thing about time is you can't get it back. It's like currency, you have to be aware of how you spend it. Time is finite, and there's beauty in that."
When I asked him what the longest moment of his life was, he didn't hesitate to recall Super Bowl 2011 when he led the Green Bay Packers to victory; he said: "Half time at the Super Bowl. That was a long time."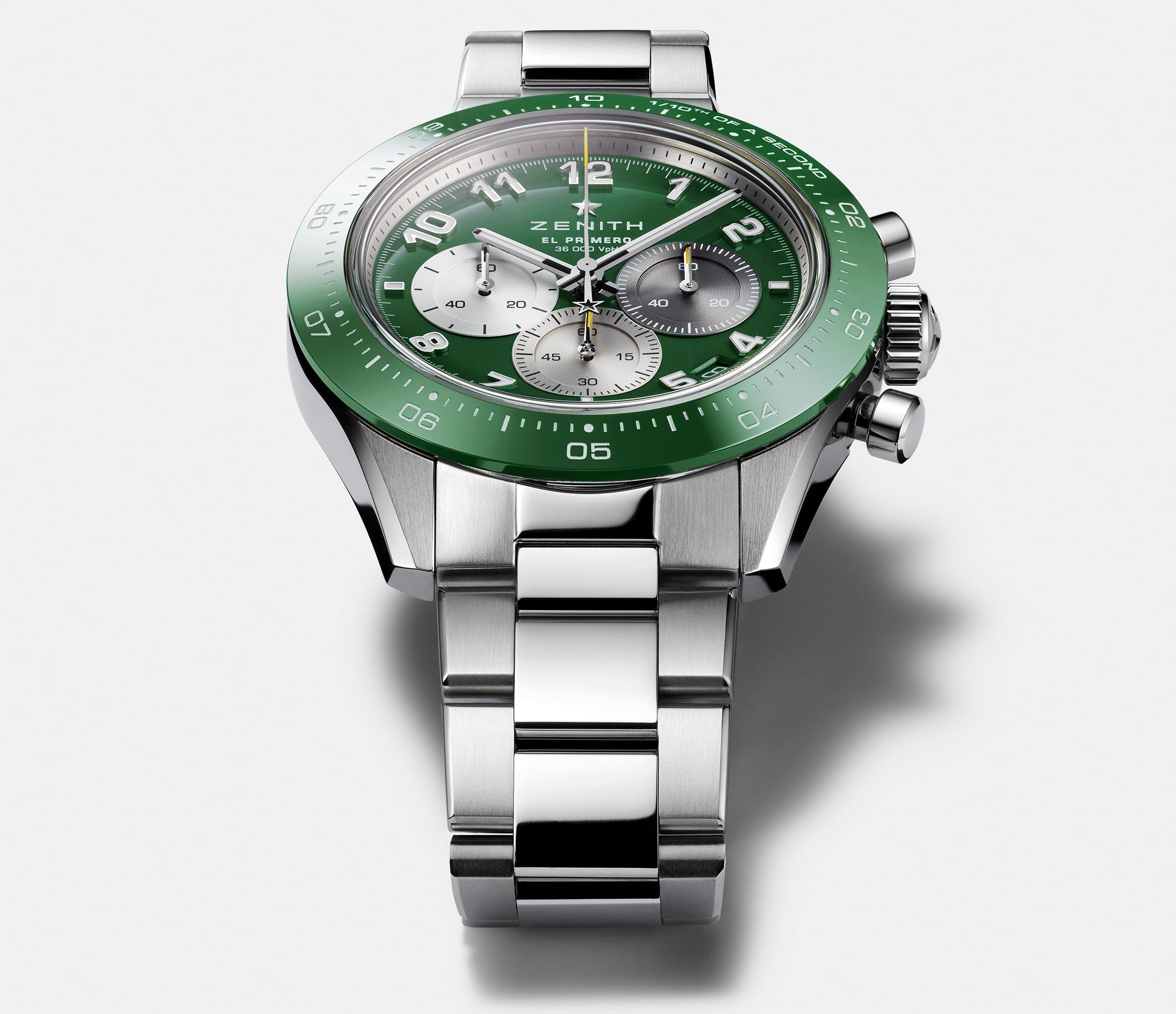 One of the factors contributing to Rodgers' success in his football career is his unwavering dedication to the game and his pursuit of perfection. He says he always wanted to be a top player, even when he was younger.
"When you're young, you're not dreaming of being a mediocre player. You're dreaming of being the best. All of my favorite players were some of the best in their sports. I was a huge Michael Jordan fan, and he is one of the best basketball players of all time. I was a huge Joe Montana fan, and he is definitely one of the top five quarterbacks of all time. So, my sports idols made me dream of being the best. That's what I thought about, and I set my goals to find ways to achieve some of that success."
[See also: Elite Traveler Reveals Top 50 Watches in the World 2023]
For a moment, Rodgers observed the room, taking in the city views outside, the camera crew, his 'people,' and the few lucky fans in the room. He reflected for a second, admitting, "I didn't know all of this came with it. I never dreamed of all of the other great and incredible opportunities that come with success and that can make life a little bit different."
The photo shoot Rodgers was in the midst of throughout our interview was for Zenith watches so, naturally, our conversation turned to timepieces. He said the first watch he ever bought himself was an inexpensive Nixon with a big wooden dial.
"I had no money and it wasn't expensive, but it was still a big purchase for me back then. I loved wearing it because I felt classy. I still have it and I even wear it sometimes as a reminder of how things can change, of the lessons you learn in life and of the experiences you gain as you move on. And now I get to wear so many great Zenith watches."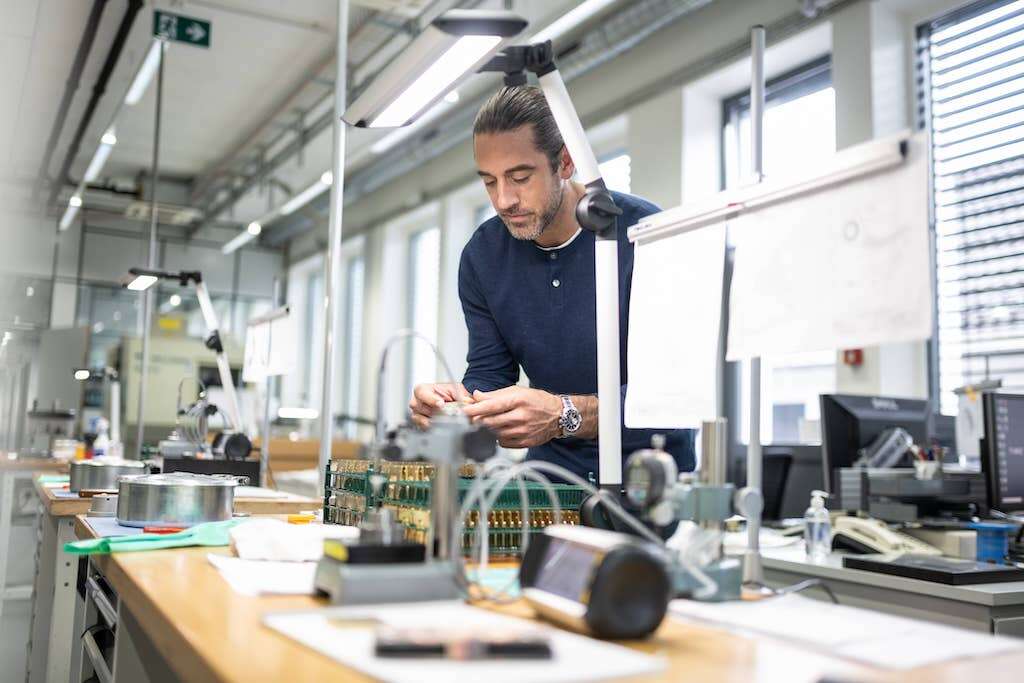 At the time of the photo shoot, Rodgers was wearing the black ceramic Zenith Pilot Automatic watch. Regarding his role as brand ambassador, he emphasized the importance of representing not just the products, but the people behind the brand, too.
Rodgers had traveled to Switzerland in 2022 to visit the Zenith Manufacture in LeLocle — an experience he says resonated with him. "I didn't know what to expect, but when you see the watchmakers who have been there for decades and you see how passionate they are, and what goes into the making of the watches, it's powerful. I couldn't help but, through osmosis, get fired up about being part of the brand."
[See also: Most expensive watches sold at auction]
Rodgers, who said he loves history, was also attracted to Zenith's unique past: In the 1970s quartz era, watchmaker Charles Vermot hid the plans and tools needed to create the brand's top mechanical calibers that the new brand owners were going to destroy since quartz watches were paramount at the time.
After lugging everything to the attic of the manufacture, he lined the items up against a wall and built another wall in front — sealing them away until the future. "I was so fascinated by that history of how one person can change the trajectory and course of life. Nobody else can tell this story, and yet so many can respect it."
Rodgers is also passionate about philanthropic endeavors. And while he is involved in a host of causes, he often does so anonymously. He has worked with organizations like Make-A-Wish, Compound Foundation, Boys & Girls Clubs of America and others.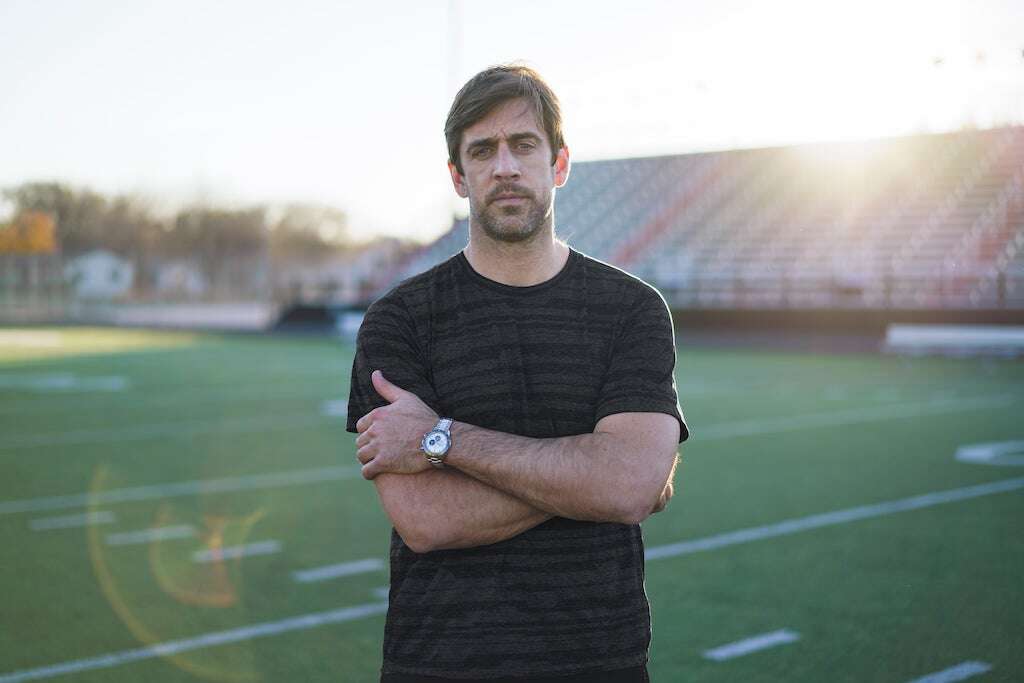 "I have also worked with Wounded Warriors over the years. My grandfather was in the military and I have a lot of friends who have served, so it is important to me. I have a lot of respect for men and women in uniform. In general, though, I try not to be associated with just one specific cause. I like to branch out and help with a number of different things.
"I prefer to find things I can do anonymously; these are the things that sit on my heart the best. I don't need recognition, but sometimes I will let the causes use my name in order to bring more focus on the topic or the charity. But being anonymous is really fulfilling."
With his move from Wisconsin to New Jersey, and his transition from the Green Bay Packers to the New York Jets, Rodgers says he is living the dream. "It feels good. I grew up in a small town. I played 18 years in a small town. I am a big city guy. It feels good to be here. I am looking forward to great things," he said with a smile.
When I asked about how he would like to be perceived as a person, Rodgers was sincere: "I don't need everybody to like me. Sometimes in life, we care so much about people liking us and maybe not enough about people respecting us. I'd like to be respected more than liked. If they both go hand in hand that would be spectacular, but so much of this world is a popularity contest — how many likes can I get on social media, how many people are going to follow my page.
"That's great; it's made our world so much more interesting and connected in so many ways, but I'd like to be thought of as somebody who shoots from the hip, who is authentic and who is willing to stand up for what I believe in. Hopefully that leads to respect."
This is an adapted version of an interview that took place before the Achilles tendon injury suffered by Aaron Rodgers in his opening game for the New York Jets.
[See also: Modern Classics: Iconic Watches Redesigned for Today's Wrist]