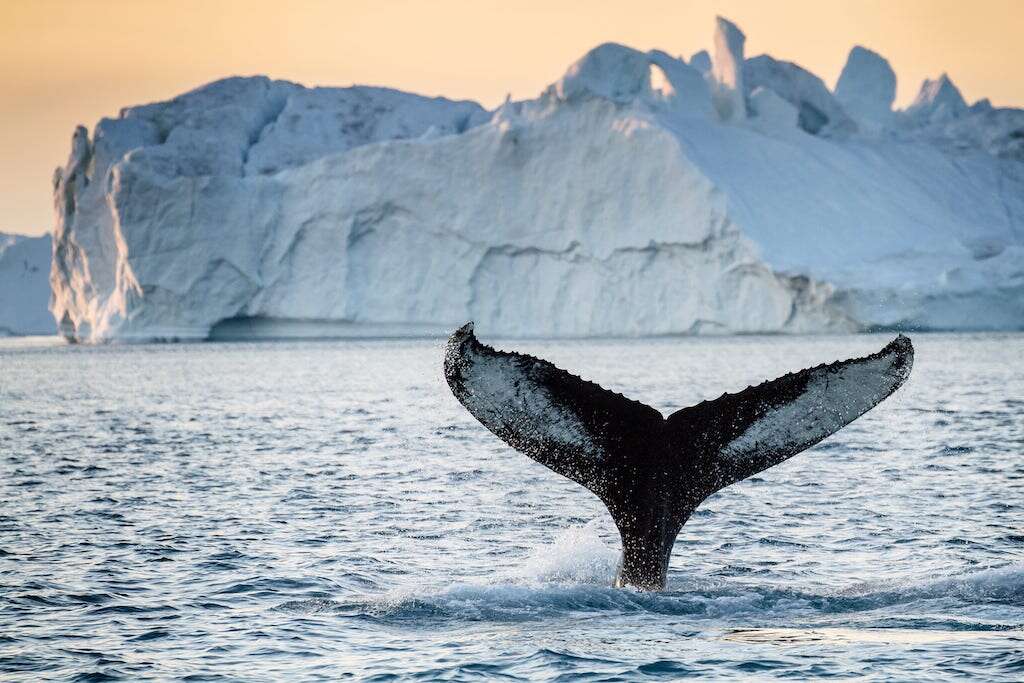 The North is the little sister to HL Adventure (a company that focuses on high-end expeditions in Iceland, Greenland and the Arctic) and was founded by husband-and-wife team Jon Olafur Magnusson and Johanna Eyjolfsdottir. Using their bursting little black book of high-end partners, the pair created The North to "share their spirit of adventure."
This tour heads into the Arctic Circle with a group of 50 guests from July 16 to August 4, 2024. A customized Boeing 757-200 has been refitted with 50 lie-flat seats (the plane usually carries nearly 300 passengers). You'll fly to Iceland, Greenland, Canada, Alaska, Svalbard and Norway, as well as enjoy a mid-flight champagne toast as you soar over the North Pole.
At each destination, you can expect to explore ethereal landscapes (volcanoes, glaciers, icebergs and waterfalls, to name a few) and spot local wildlife such as humpback whales, eagles, grizzly bears and Arctic foxes.
You'll visit the Sami in Norway and learn about their nomadic reindeer-herding history; in Greenland, you'll head out on a guided exploration of traditional Inuit life. John Beatty, a renowned nature and travel photographer and adventure specialist, will join you; pictures from each day's exploration can be viewed on board the Boeing's iPads.
At each stop you'll stay in a luxury hotel, naturally — but if that's not enough relaxation, in Iceland, you'll visit the famous geothermal baths at the Blue Lagoon.
To round off the trip, you'll head to the Arctic Explorers' Club's expedition lodge and camp — the members-only club is a collective of individuals who have a lifelong interest in the Arctic and support a foundation to educate children around the world about the Arctic. Enjoy a grand gala dinner as you bid your fellow travelers farewell.
From $187,000 per person. Contact info@thenorth.is, +358 863 8580, thenorth.is