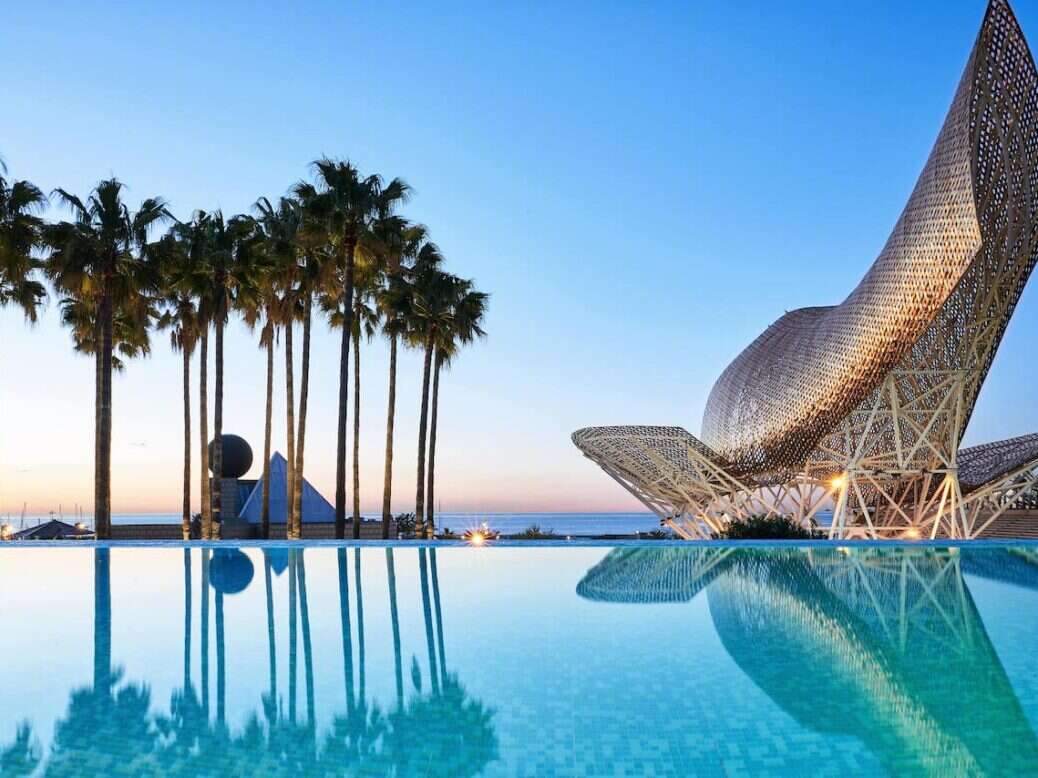 The perks of staying in the Hotel Arts Barcelona Royal Penthouse is not only the panoramic sea views that pervade every corner, but the fact that after half an hour of strolling down the coast, you can still find your way back. Built by the renowned architect Bruce Graham, the 508-ft steel and glass structure is a stand-out feature of Barcelona's skyline, reflectively gleaming in the plentiful sunshine. 
While many modern glass buildings tend to be devoid of character, as their transparent nature makes them more of a bystander than contributor to the surrounding culture, Hotel Arts Barcelona is the exception.
As the lobby elevator opens to reveal a florally decorated reception ahead, one is also intrigued by what lies to the right and left of this T-junction. Decidedly turning right, I find lit displays of stylish accessories available for purchase, a room (The Pantry) stacked with local produce, and, most strikingly, a glaring display of colorful art.
This exhibition room, currently containing the chequered artwork of Beatriz Dubois, is a showroom within the hotel formed from a partnership with the We Collect gallery in Madrid. Rotating on a monthly basis, this space allows both local and national artists to display their work and for guests to enjoy. QR codes on the gallery door reveal, when scanned, details about the artworks and their price.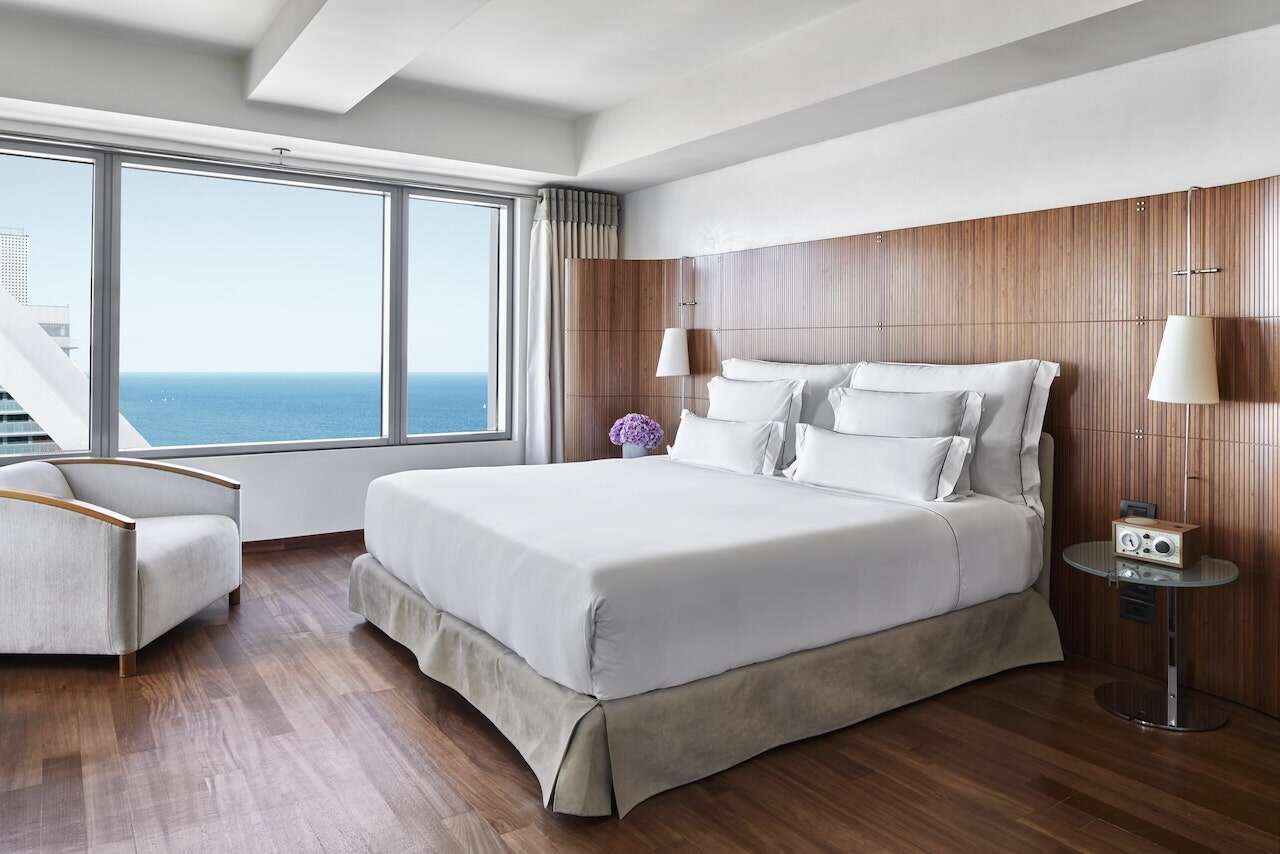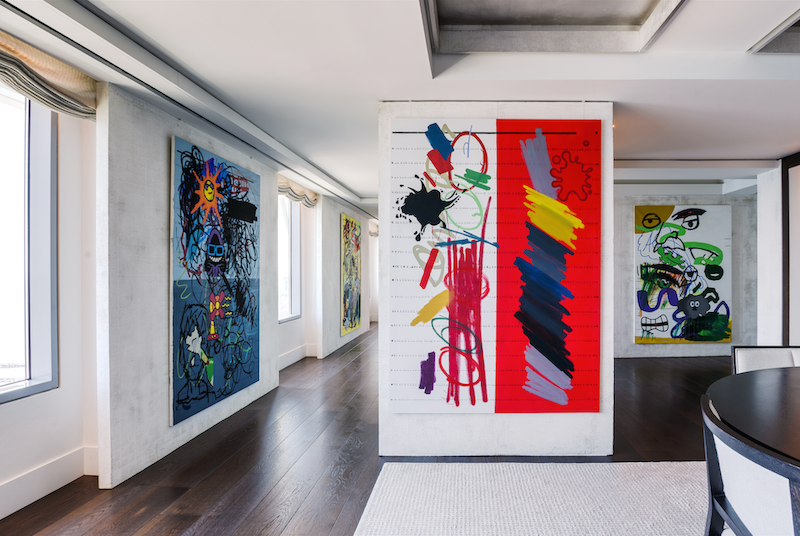 The partnership also sees a dedicated suite (the Arts Suite) interchange collections of art on a quarterly basis. In fact, as the name suggests, art can be found all around the hotel. Even as you stroll down the corridors you'll frequently pass clusters of sculptures and abstract paintings. 
Upon arrival on the top floor, I am welcomed by another reception, reserved for penthouse guests for even speedier responses to all of their needs. A friendly member of staff guides me through the hotel amenities, including a private Club Lounge with its own concierge team that serves a buffet breakfast, lunchtime and dinner bites.
The welcome also included a tour of the penthouse which, spanning two floors, contained a kitchen, dining area, writing desk, two living areas, two toilets and a huge white-marble bathroom filled with Acqua di Parma amenities.
[See also: The Must-see Gaudí Buildings in Barcelona]
What stunned me most about the penthouse was not just the sheer amount of space its open-plan structure afforded, but the sheer prominence of natural light, birds-eye city views and blue depth of the ocean sights it lent.
As I lay back on the bed after my long journey and looked out to the ocean, the lack of seashore in my line of sight meant that I was fully immersed in the water; adjacent to the bobbing sales and fleets of ships that passed by.
Though a wealth of snacks and an extensive in-room dining menu meant that I needn't leave the sanctity of this space, I had yet to discover what was to the left of the lobby entrance and once again, decided to explore.
Turn left and you'll find the words Enoteca creatively jumbled on a navy blue screen of glass. Bunches of clear lights hang from the ceiling over mahogany tables.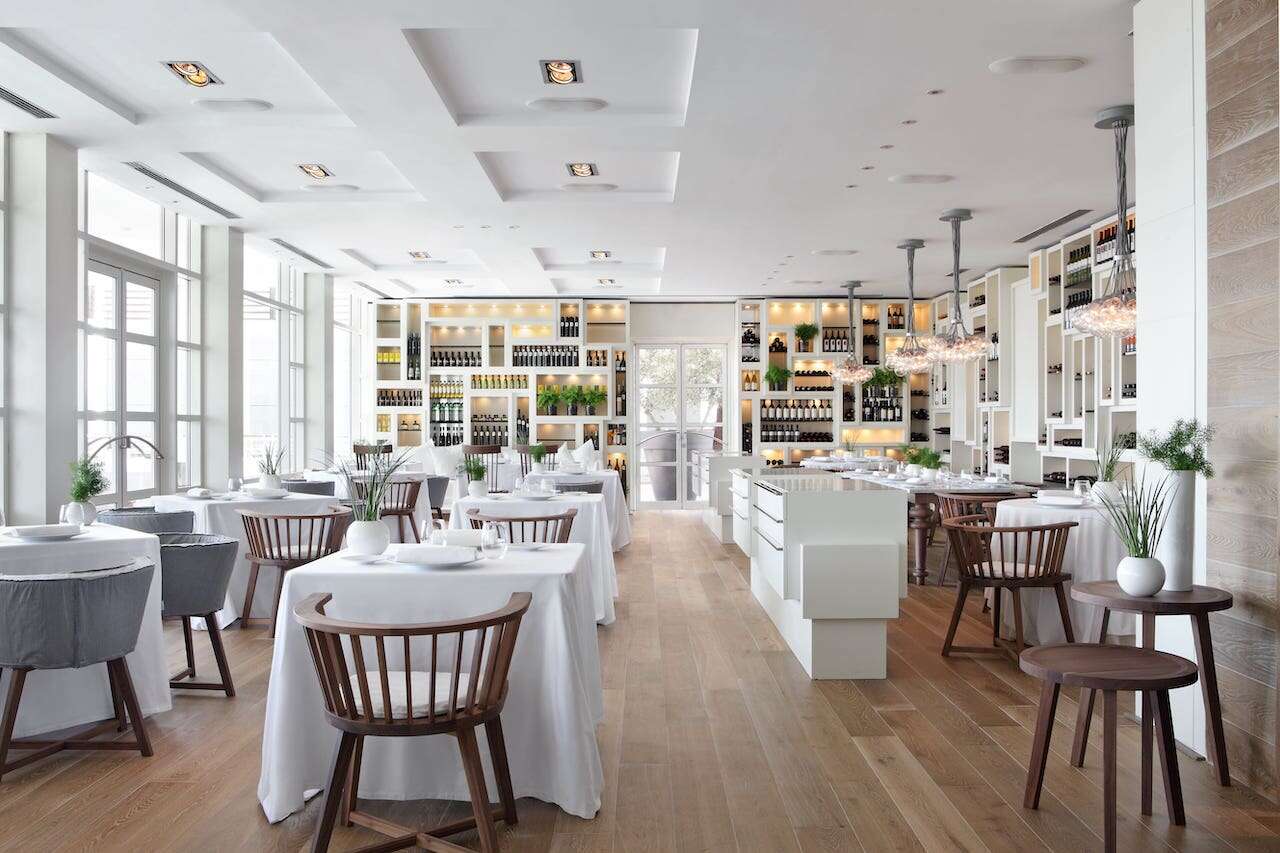 Food lovers will have heard of Enoteca. It is synonymous with gastronomic excellence. Helmed by the Michelin-starred chef Paco Perez, this two-Michelin-starred establishment is one of Barcelona's premier culinary destinations.
Expertly wine-paired, I was served a series of dishes including a Catalonian broad bean soup, a winter rice with squid and pigeon, and a chocolate waffle dessert with zesty orange ice cream.
While some dishes, such as the concoction of frozen pesto shocked my senses, others, such as the bread served with a cocoa-flavored butter, were uniquely pleasant as the saltiness of sourdough mingled with earthy chocolate. The overall atmosphere of the meal was pleasant, fitting with the calm of the seascape that seeped through the windows.
In addition to this renowned restaurant, the hotel grounds also include a luxury sea-facing spa on a level with the penthouses, a gym, skyline terrace, two outdoor swimming pools and 14 meeting rooms for those reluctant to abandon their workload. Helpfully, a shuttle to town also provides complimentary travel throughout the day and an Abaser car and limousine hire can be requested. 
[See also: A Guide to All Three-Michelin-Star Restaurants in Spain]