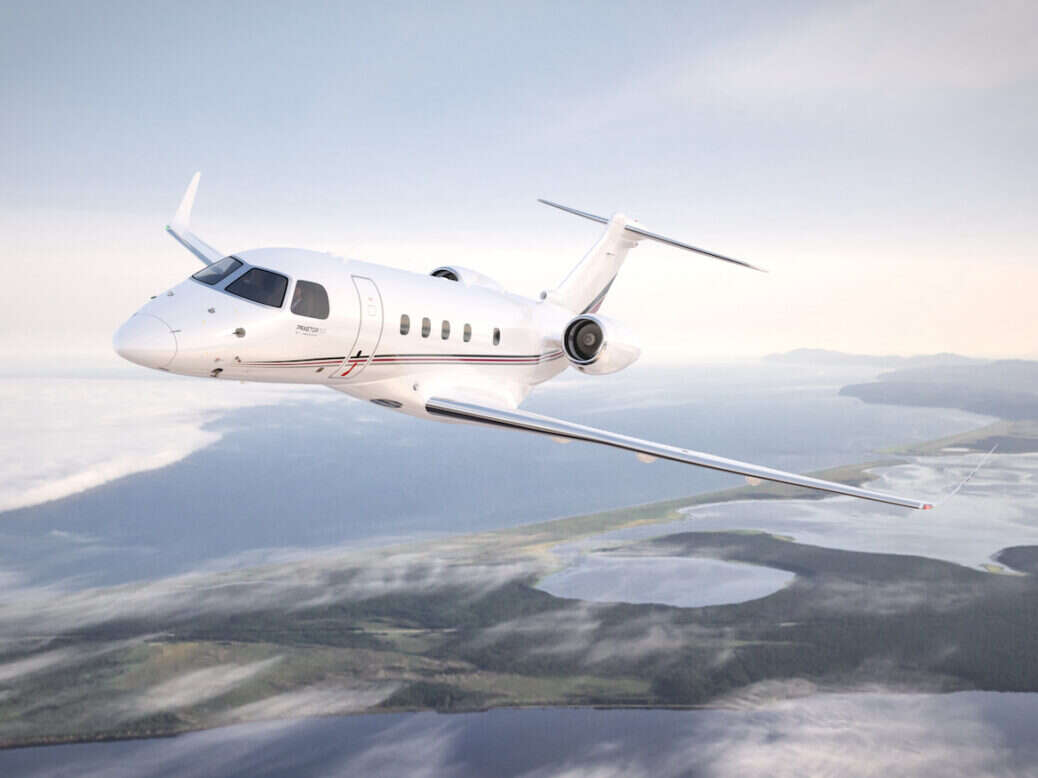 NetJets has moved to consolidate its position as the world's biggest private jet operator with a multi-billion dollar deal for up to 250 Praetor 500 midsize jets from Brazilian manufacturer Embraer.
The Praetor 500 is one of the industry's leading models, traveling further (3,340 nm) and faster (Mach 0.83) than any other midsize jet. It can seat up to eight passengers and is one of the most efficient jets in its class, offering an operational cost-per-hour of approximately $4,500.
It also has a class-leading cabin altitude of 5,800 ft and is the only midsize jet with complete fly-by-wire controls, making it one of the most comfortable and technologically-advanced jets on the market.
[See also: Embraer Presents Energia Family Concept Aircrafts]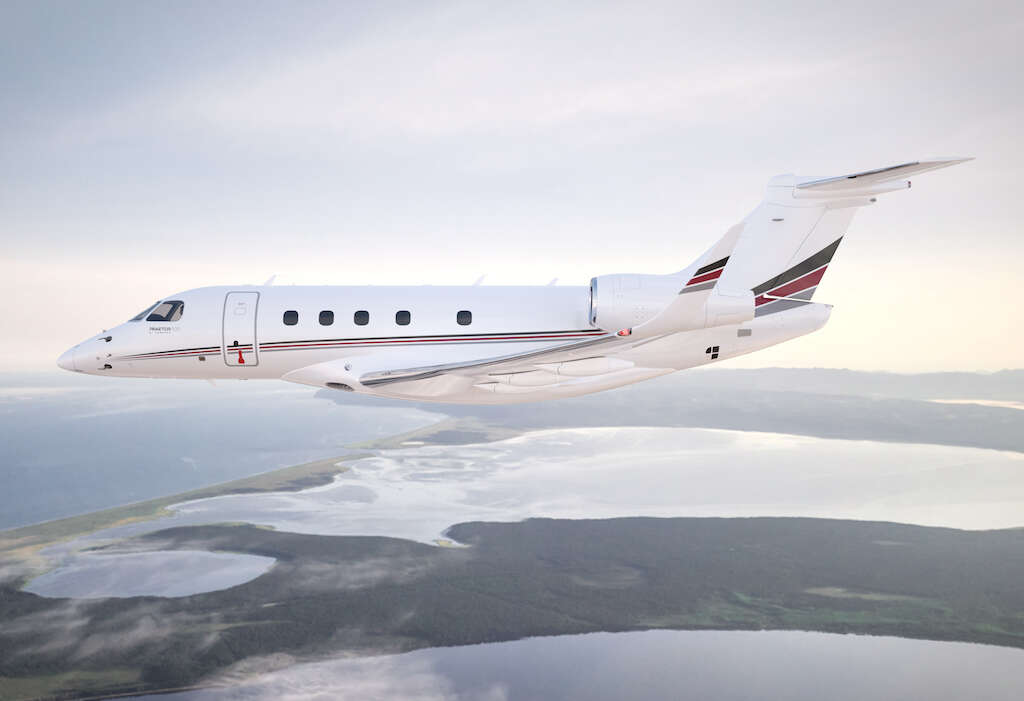 With an average of 1,200 flights per day globally, NetJets is already the leading jet operator but is investing heavily in its fleet to ensure it keeps up with rising demand. There were over 5.3m private jet flights in 2022 – the most ever – and that figure is expected to grow in 2023.
This new deal will see NetJets increase the size of its industry-leading fleet of over 900 aircraft and offer its customers a far-more advanced option to its current most popular midsize jet, the Phenom 300E. NetJets will welcome the first Praetor 500s to its fleet in 2025.
"We are eager to add the Embraer Praetor 500, one of today's most state-of-the-art business jets, to our midsize fleet," said Doug Henneberry, executive vice president of NetJets Aircraft Asset Management.
"This historic fleet agreement is another way that we are growing our fleet for the benefit of our loyal customers. By adding up to 250 aircraft to our fleet, we will continue providing NetJets owners with exceptional service and seamless access to all corners of the globe."
[See also: Sustainable Skies: Jet Companies Making Positive Change]
"Since 2010, Embraer has enjoyed NetJets' ongoing commitment to our industry-leading aircraft, which is a true testament to the value of our brand and our ability to deliver the ultimate experience in business aviation," said Michael Amalfitano, president and CEO of Embraer Executive Jets. "Our strategic partnership has been an integral part of our business growth, with NetJets taking all aircraft delivery options that have been ordered with Embraer since inception."
The new deal caps an exceptionally busy year of investment for NetJets. Last year, the company broke ground on the future of private air travel with a deal to buy 150 eVTOLs (electric vertical take-off and landing) aircraft from Lilium. These zero-emission aircraft will revolutionize short-distance private flights in the future, effectively replacing helicopters.
The company has also agreed a firm order for four of Bombardier's ultra-long range Global 8000 jets in a deal worth $312m. The Global 8000, which has a list price of $78m, will be the fastest and longest range business jet when it comes into service in 2025.