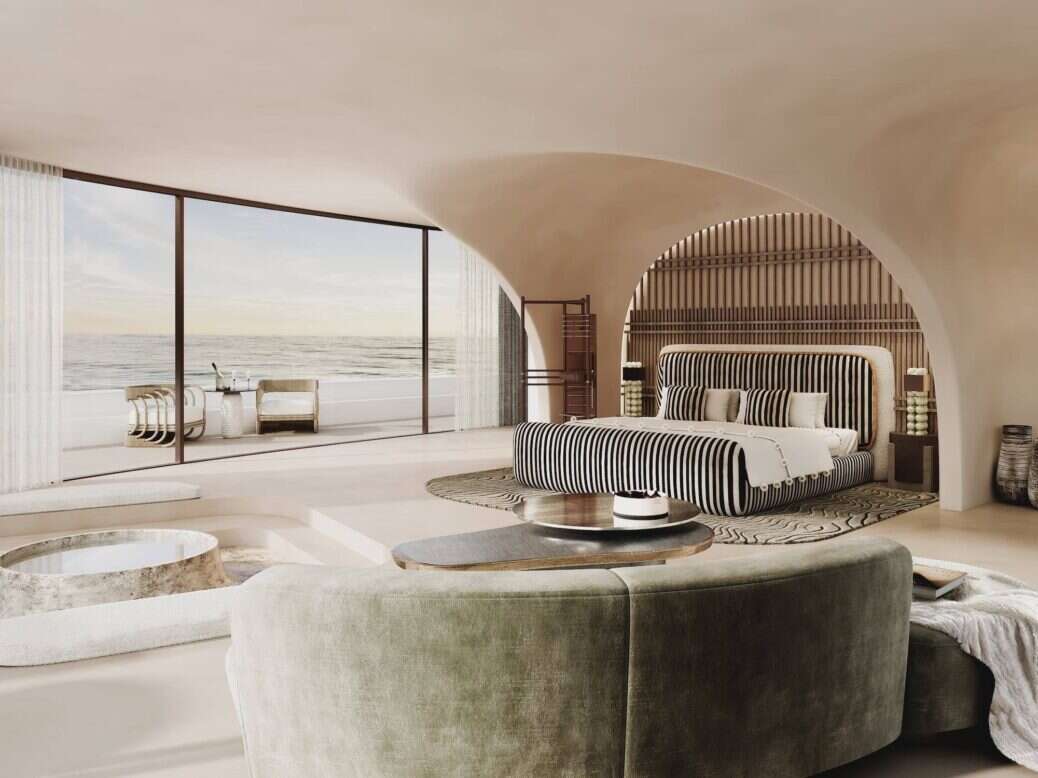 Following the yacht's official launch at Dubai International Boat Show last month, Njord by Bergman Design House has revealed the sleek interiors onboard Oceanco's Aeolus.
The 430-ft yacht features a sleek exterior courtesy of Giles Taylor, best known for his work at Rolls-Royce, who sought to create a vessel that appeared to be shaped by the wind, rather than machines. The result is a yacht of smooth lines and perfectly balanced proportions.
Taking the title of the most ambitious project in Njord's portfolio of work, which includes the likes of Galaxy and Eden, Aeolus's interiors are undeniably playful, with a modern feel that is becoming ever-more common on superyachts.
[See also: The Superyacht Interior Designers You Need to Know]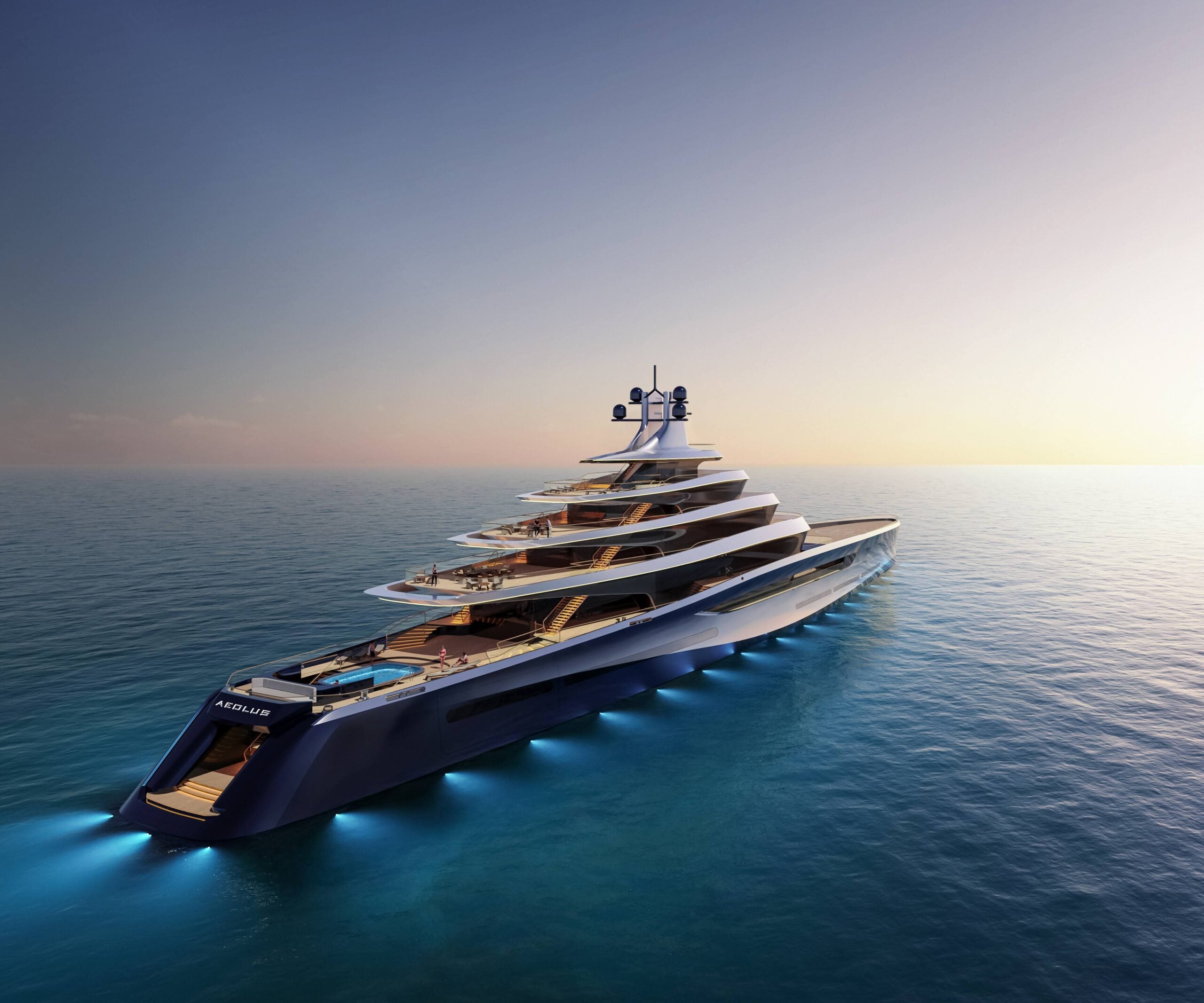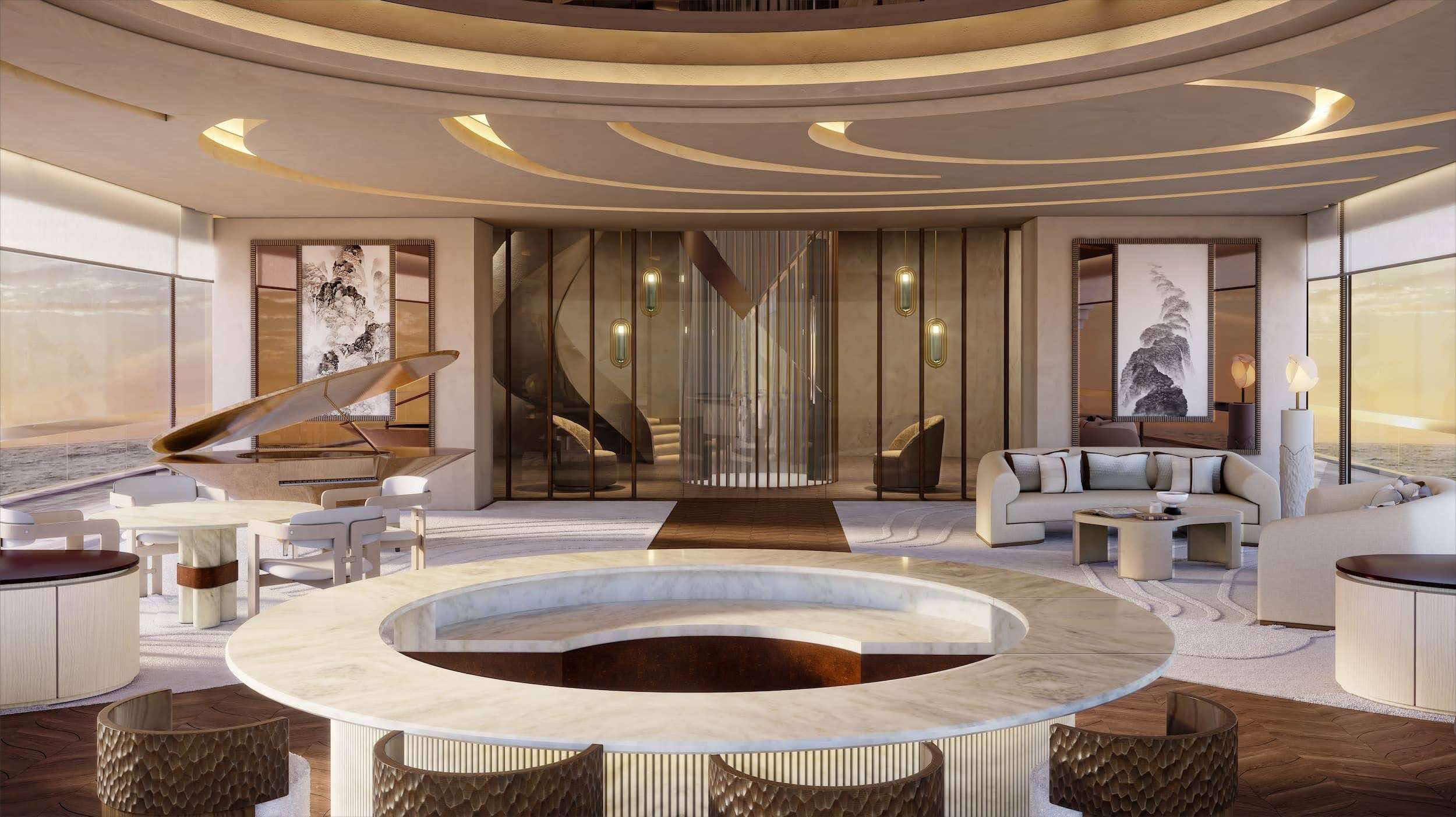 Although undeniably glamorous, the finish is refreshingly earthy with organic textures and neutral colors throughout. Conversation-starting features include a pod-style master bedroom with a sunken bathtub, a seemingly suspended outdoor lounge area and a circular marble seating area in the main saloon. Throughout the yacht, floor-to-ceiling windows usher in sea views and copious natural light.
"From the very beginning of the design process, we wanted Aeolus to feel like a destination within the journey", said Njord co-founder Marie Soliman. "It's so much more than simply a yacht… It's your very own floating home, your wellness sanctuary and a place where you can enjoy true quality time with your friends and family."
[See also: Orient Express to Launch World's Largest Sailing Ship]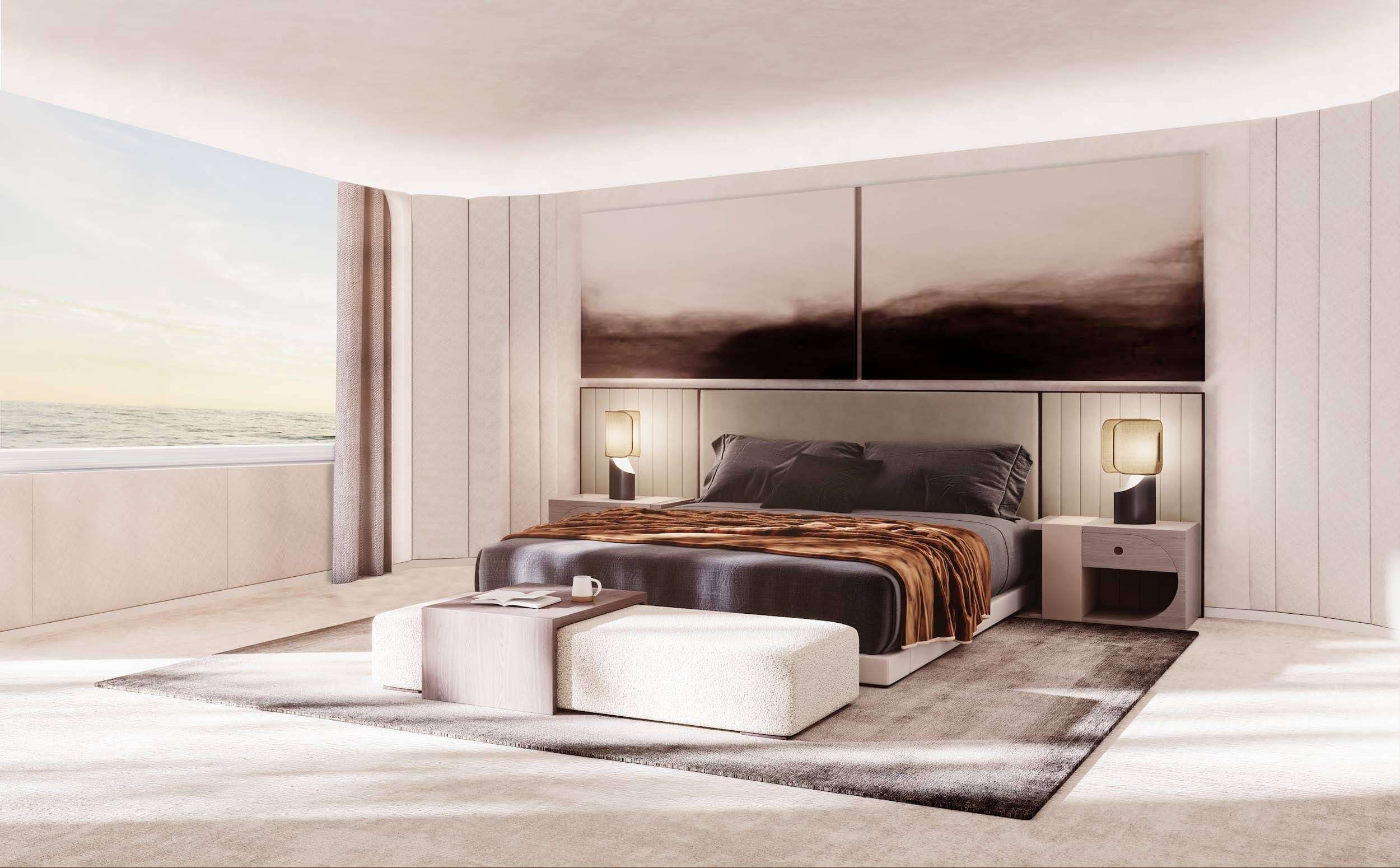 As has become the signature of Njord, Aeolus has been designed using as many sustainable materials as possible, such as Desserto, a premium vegan leather crafted out of cactus plants, as well as soft furnishings from Italian brand Oliveri Homes, which exclusively uses Global Organic Textile Standard cottons.
"When designing the concept for Aeolus, we drew from our extensive in-house research capabilities, allowing us to source and develop a range of sustainable alternatives to the traditional materials used onboard a yacht," commented Njord co-founder Sarah Colbon. 
"We selected and developed these luxurious and hard-wearing products using biomaterials that offer cruelty-free production, are typically biodegradable and store CO2 during their useful lifetime … We must offer these alternatives to our clients and shipyards as we work alongside our industry colleagues and partners to push the goals for net zero."