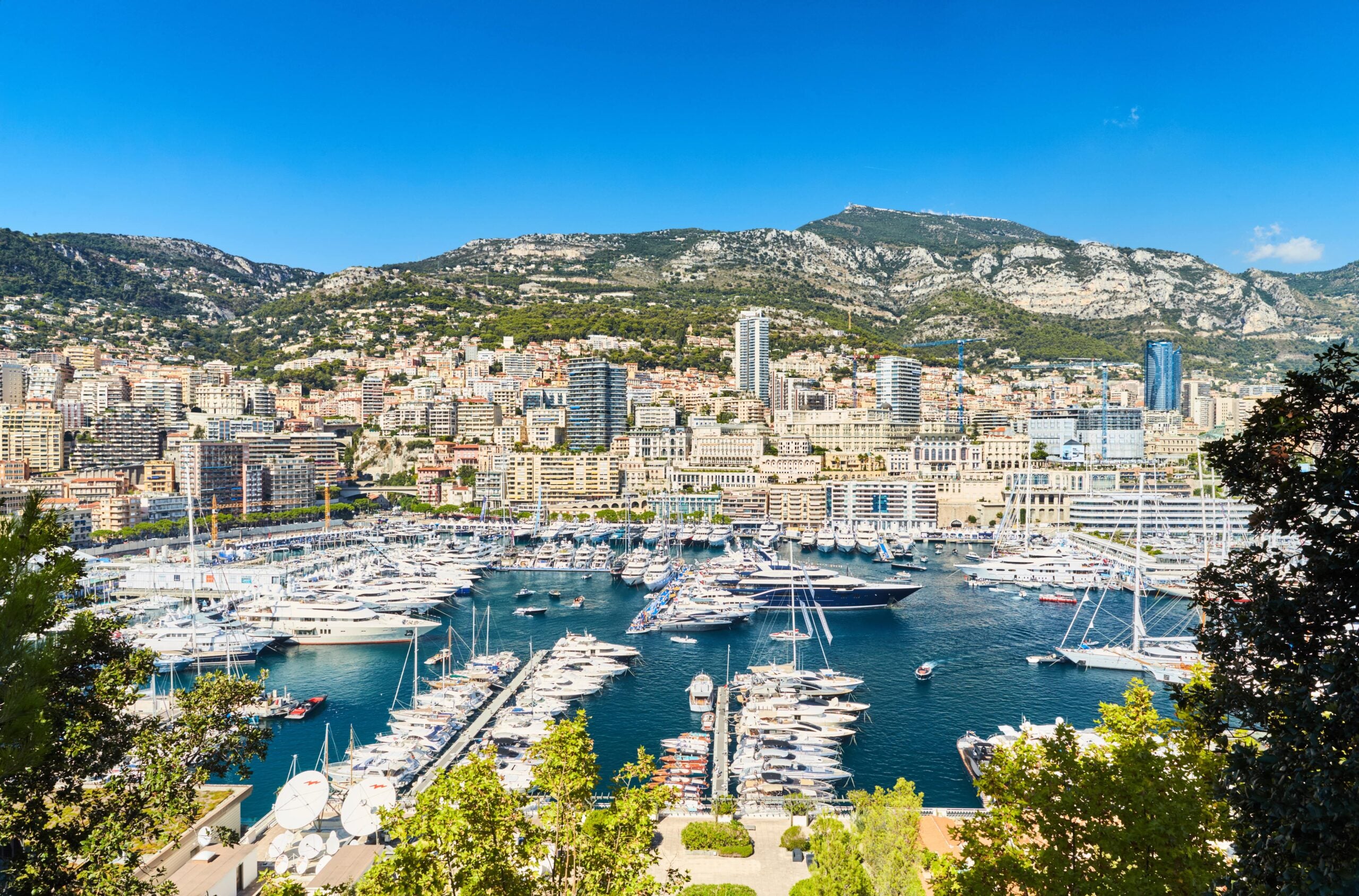 Like many global events, the Monaco Yacht Show was forced to cancel in 2020. However, this year the prestigious event is back with a bang from 22 – 25 September – and we're here to share the must-see vessels at the Monaco Yacht Show 2021.
As one of, if not the most prestigious yachting events in the world, the Monaco Yacht Show draws the most remarkable ships to Monte-Carlo's Port Hercules harbor year in year out, with visitors flocking to see them for themselves. And with both the principality and the yachting industry as a whole making waves when it comes to sustainability, attendees can expect some of the world's most advanced eco-conscious vessels among the impressive line up.
Whether you're in the market to purchase a new yacht, scoping out potential charters or just admiring the latest builds, these are the boats you need to see at the Monaco Yacht Show.
Viva
Viva, previously known as Project 817, was and still is a seriously big deal for Dutch shipbuilder Feadship. The superyacht's prospective owner's brief was very specific: a boat that is some 105 ft bigger than his previous vessel, without any increase in environmental impact.
Ever the innovators, Feadship achieved this by utilizing a number of green technologies, including a hybrid diesel-electric propulsion system, catalytic converters to treat exhaust emissions and an energy-efficient air conditioning system. Inside, the 308.5-ft yacht has a minimalist beach-house-style look courtesy of New York-based Peter Marino Architects, with floor-to-ceiling windows inviting the outside in.
Although Viva is not currently available for private charter, she will be making her first ever appearance at the Monaco Yacht Show this year, where she is set to be the event's biggest 2021 new build.
[See also: Discovering the World's Most Exciting Superyacht Concepts]
Polaris
At 230 ft, the recently sold Polaris is the largest vessel to ever leave Rossinavi's Italian shipyard. The diesel-electric yacht was designed to strict owner specifications, with the ability to navigate Arctic conditions a non-negotiable.
To ensure she could handle extreme climates, Rossinavi equipped Polaris with heated sea chests, warm water icing capabilities and a dynamic anchoring system that can adapt to all water conditions. However this isn't to say she's suited only to icy waters, with the six-cabin explorer yacht just as comfortable in the warmer oceans of the Caribbean.
However, while sturdiness and resilience came first in this build, this isn't to say that there was any sacrifice when it came to onboard comfort – Polaris is a luxury yacht, after all. The owner's deck is completed with its own private balcony, a 20-ft infinity pool can be found on the main deck and the comprehensive wellness area includes a gym, hammam, massage room and yoga space, as well as an ultra-luxe interior design.
Artefact
Delivered by Nobiskrug in 2020, the 262-ft Artefact has garnered an impressive reputation as a game-changing vessel – so much so that we recently named her among the most innovative yachts of the 21st century, despite the fact she's less than a year old. Artefact will make her Monaco Yacht Show debut next week, and we're sure she will draw quite the crowd.
While her striking mismatched glass exterior is a head-turner in its own right, what really sets Artefact above the rest are her industry-leading eco-credentials. Onboard, a combination of 248 ft of solar panels and a smart battery storage system enables the superyacht to operate engine-free for certain periods.
She is also capable of completely silent cruising limiting potentially damaging sound pollution, and thanks to her diesel-electric Azipod propulsion system, Artefact is capable of holding her position without the use of anchor, thereby protecting the ocean floor. And don't be fooled into thinking that eco-conscious design meant onboard luxuries were put on a backburner. With long-term journeys in mind, Artefact boasts space for 12 guests, with onboard assets including a cinema, beauty salon and gym, as well as an impressive toy garage.
Victorious
Exhibited by Burgess at the 2021 Monaco Yacht Show, Victorious is a must-see for any attendees looking for their next charter opportunity. Having been completed in 2021 by Turkish shipbuilder AK Yachts following over a decade of reconstruction work, she is another vessel making a much-anticipated debut at the show.
At over 278 ft, Victorious will be a showstopper even at the world's most prestigious yachting event and offers an impressive amount of onboard room. She can cruise with up to 12 guests, as well as 22 crew members, while still leaving space for a host of extra-special amenities, including a helipad, a cinema, a children's playroom, and a huge beach club with a pool, two bars and a gym.
The pièce de resistance, however, is the 'gentleman's club' style lounge complete with cigar humidor, wine cellar and fireplace.
[See also: These are the Yacht Interior Designers You Need to Know]
Tatiana
As the first in Bilgin Yacht's new superyacht series that was expected the shipbuilder to a new level of building prowess, Tatiana is not only Bilgin's largest project to date but the largest from any Turkish shipyard at 262.5 ft.
With construction having commenced in 2015, Tatiana finally took to the water in early 2021 and will make her Monaco Yacht Show debut next week. The steel-aluminum superyacht has notably glamourous interiors at the request of her owners, with generous living rooms, a large spa area and a beach club with a swimming pool considered to be her highlights.
As well as demonstrating Bilgin's shipbuilding abilities, the new series will also embody its commitment to sustainability. Tatiana features a special exhaust system that provides 100% clean air emissions and was built to be fully compliant with IMO Tier III certification standards.