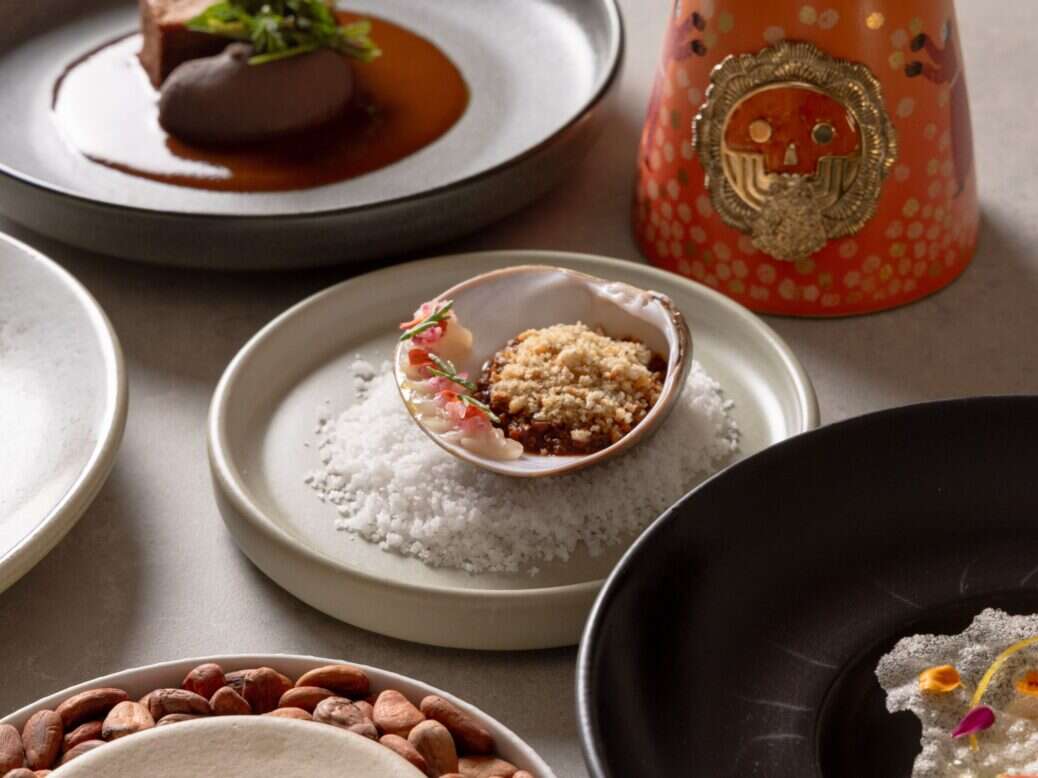 Each year, Clase Azul México — the renowned Mexican luxury house that has developed a reputation for its exquisite distillates and hospitality — releases a limited-edition offering to commemorate the festivities of Día de Muertos, the Mexican Day of the Dead. This year is no different, however, Clase Azul México is also adding to the celebrations with a specially curated tasting menu available exclusively at Clase Azul La Terraza Los Cabos.
The first destination created by the brand, Clase Azul La Terraza Los Cabos represents the pinnacle of the Clase Azul México experience. This luxury destination features a restaurant, bar, omakase experience, the Taste of Culture tasting experience and a boutique — one of the few locations the limited edition Día de Muertos decanter can be purchased.
Set just half a mile from the ocean, in one of Los Cabos' most luxurious spots, Palmilla, this Clase Azul destination is set to become even more of a must-see thanks to the new tasting menu available at the La Terraza restaurant.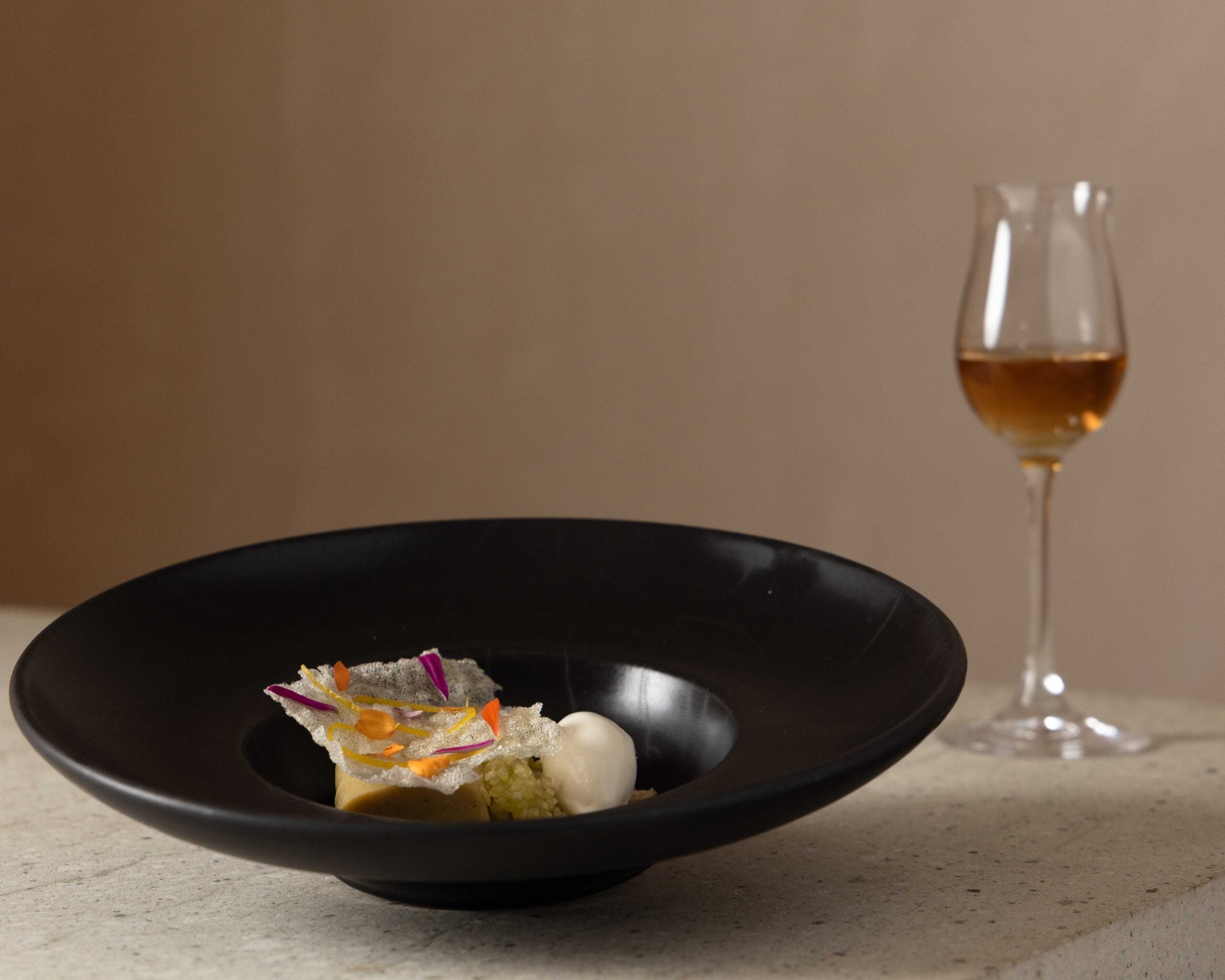 This year's limited-edition offering is the third instalment of a five-year series, called Nuestros Recuerdos ("Our Memories"). The installments include 2021's Edición Limitada Sabores and 2022's Edición Limitada Colores, which focused on the flavors and colors of Día de Muertos. This year's edition, entitled Clase Azul Tequila Día de Muertos Edición Limitada Aromas, focuses on the complex aromas of Día de Muertos.
When it comes to food and flavor, aromas play just as important a role as taste, which is why this new menu has been created for those who want the complete Clase Azul México experience. Each dish served has been specifically designed to pair beautifully with Edición Limitada Aromas, and it's set to be an experience that pays true homage to Día de Muertos.
The Menu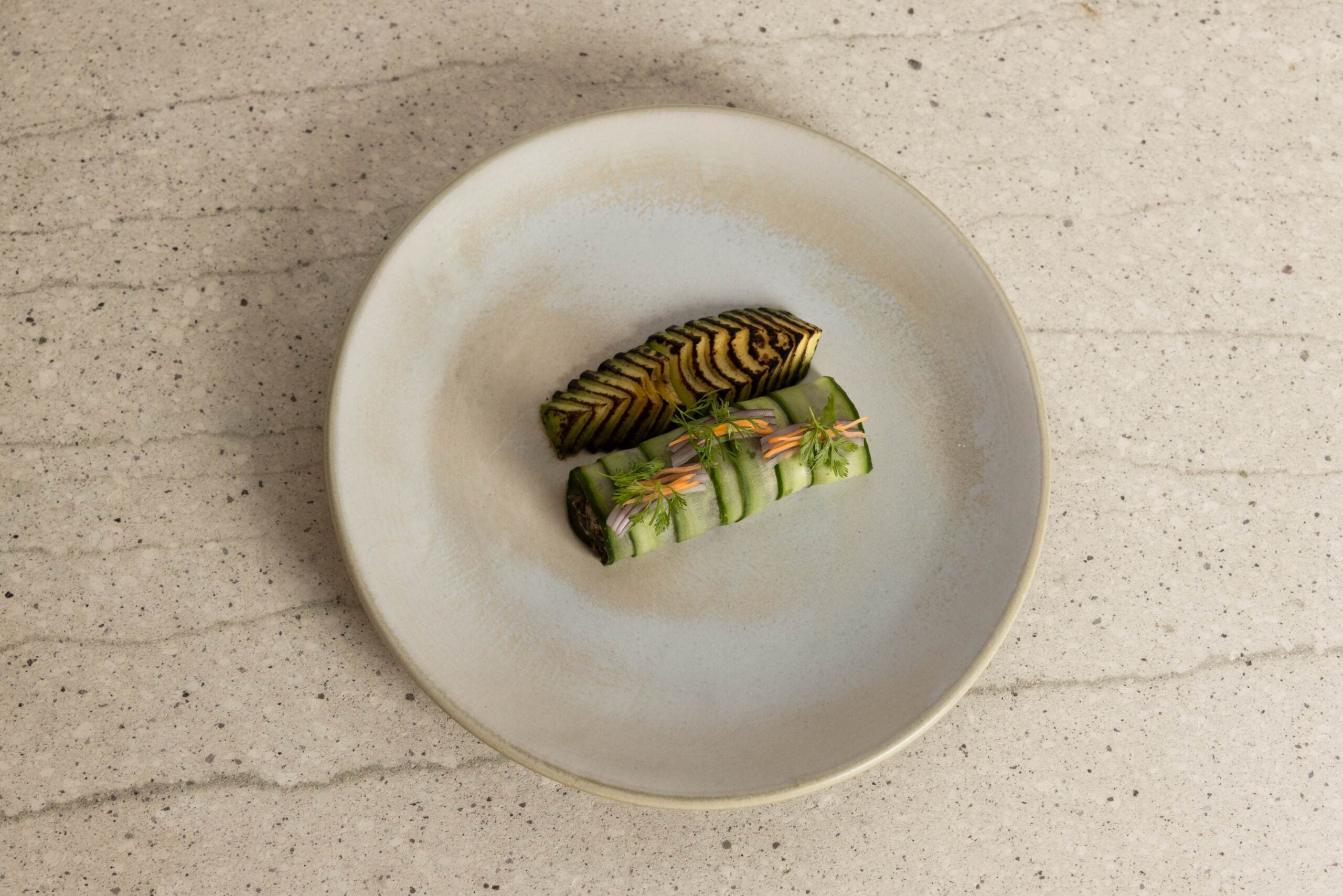 This tasting extravaganza, which is a first for the luxury brand, has been entirely created by Clase Azul México's creative chef, Iván Arias. Taking diners on a sensory experience driven by an incredibly unique element of Mexican culture, the menu is set across five courses, each of which is inspired by the complex fragrances of Clase Azul Tequila Día de Muertos Edición Limitada Aromas.
In addition to the inspiration of Día de Muertos, this menu also nods to the extensive use of maize in Mexican gastronomy. The maize throughout the menu has been provided by Ezequiel Cárdenas from La Casa del Maíz, an agricultural project from the state of Jalisco — the home of Clase Azul México.
This exquisite menu, only available at Clase Azul La Terraza Los Cabos, begins with clam barbacoa. A traditional method of slow cooking usually used on tougher cuts of meat, barbacoa grounds this dish in authentic Mexican cooking, while the inclusion of chocolate clams elevates the dish. Served alongside pickled red onion, briote crumbs and a ladybug scallop, this first taste immediately introduces diners to the high level they can expect from Clase Azul México.
[See also: Gift Authentic Mexican Culture of Father's Day with Clase Azul]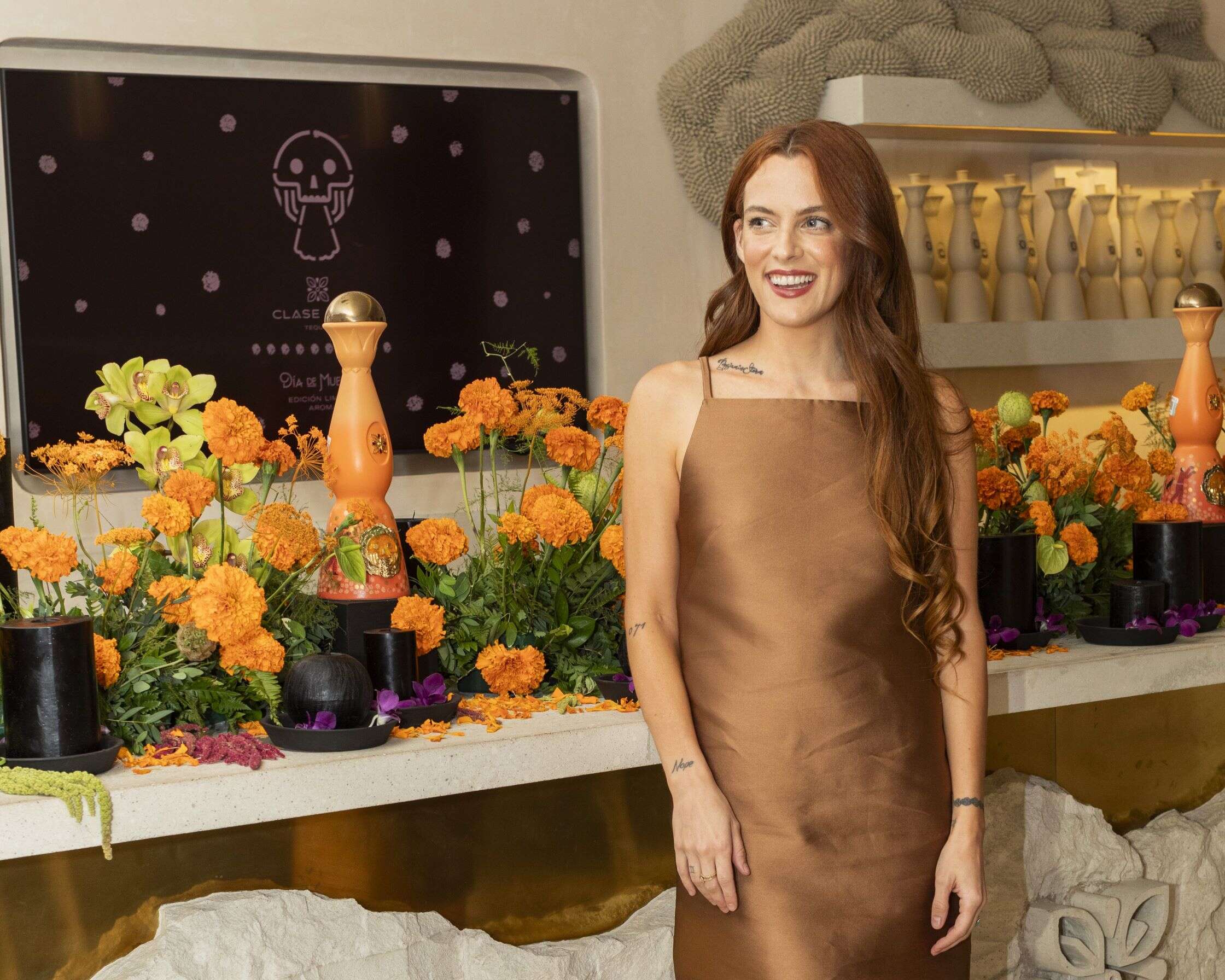 Next up is black aguachile: a ceviche-style dish that uses either shrimp, scallops, or both, seasoned with chili and citrus. This aguachile uses shrimps, chargrilled kimchi and lemon ponzu as well as cucumber and onion, to create a true experience for the palate that will pair wonderfully with Clase Azul's latest limited-edition release.
The third course is a duck birria. A classic dish from Clase Azul México's home, the state of Jalisco, this ancho chili birria is served with duck terrine, black bean purée and a basil salad.
Finally, the fourth and fifth courses form the sweet conclusion to this tasting menu. First up is an apple and brie tamal, comprised of white maize, a brie ice cream, apple compote, honey gel and lavender essence.
The tasting menu is brought to a close with an apple and cashew bonbon, comprised of semisweet chocolate, apple cider, cashew praline and lavender gel. A fitting conclusion on a meal that's sure to be remembered.
[See also: Clase Azul Master Artisans Returns with New Release]
The Distillate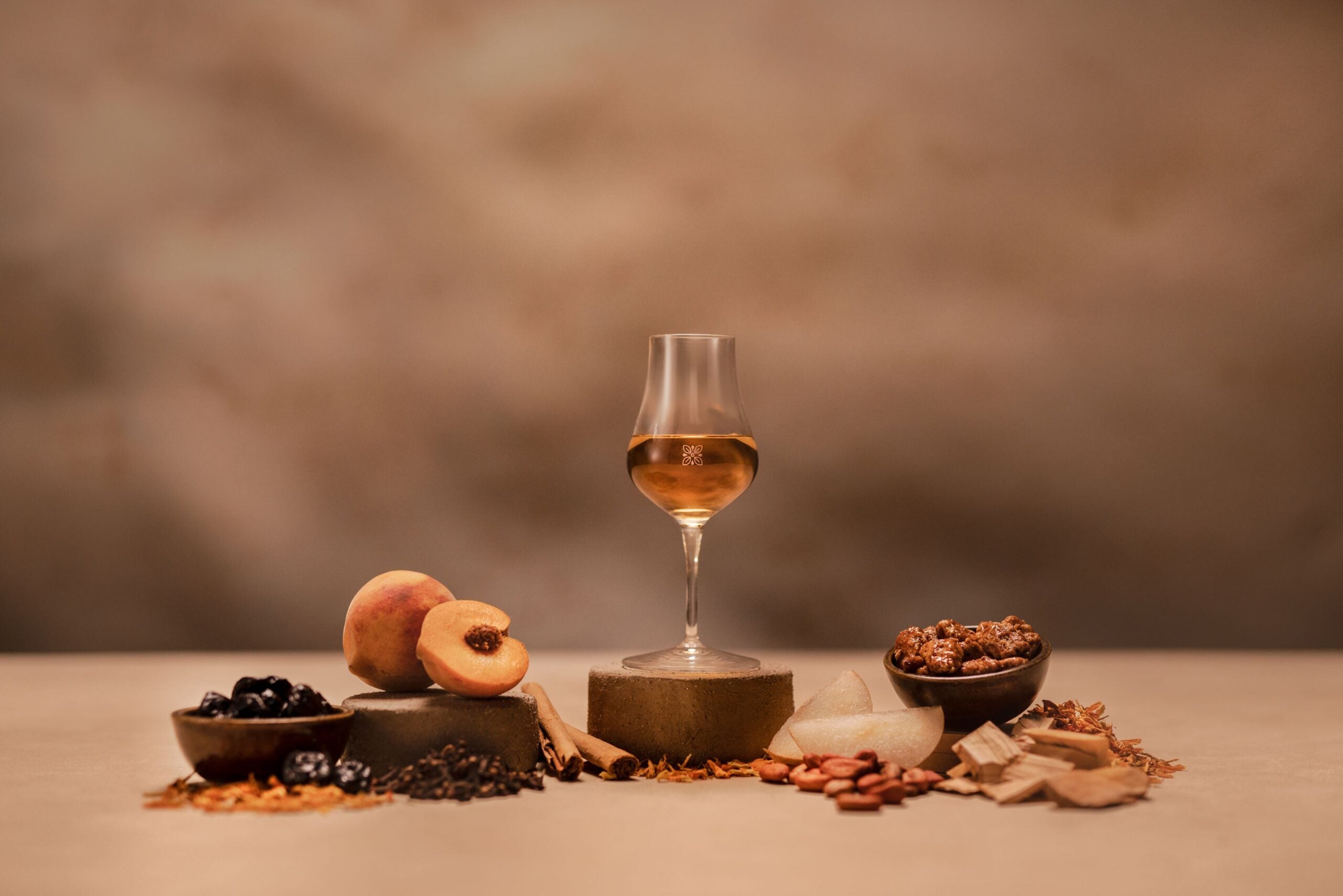 Consisting of only 3,500 decanters, Aromas will be an extremely limited release and will pay tribute to the emotive aromas of Día de Muertos, especially the cempasúchil blossoms, a scent that's key to the festival's longstanding beliefs and traditions. During the festivities, ofrendas (offerings) include copal incense, special dishes and cempasúchil flowers, while markets are bursting with fruits, spices and sweets. The result is a powerful, evocative and memorable aroma that instantly evokes the festival.
Conjured up by master distiller Viridiana Tinoco, the particular 40% abv añejo tequila that comprises Aromas uses a 25-month aging process that begins in American whiskey casks and finishes in Armagnac casks.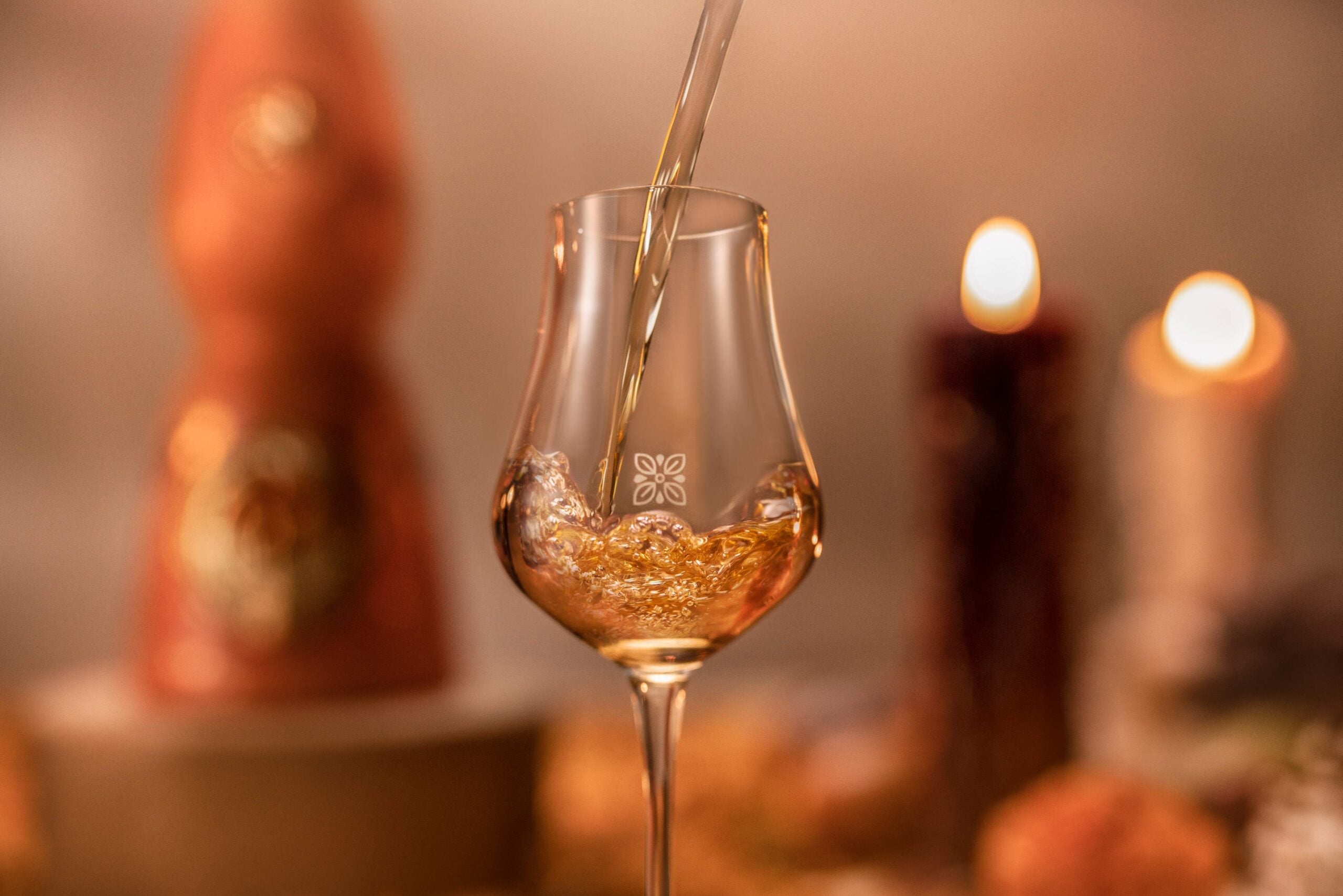 "For this release, I selected casks which had previously contained Armagnac, a spirit with controlled designation of origin and the oldest in France," said Tinoco. "These casks' unique character results from their provenance, Bas-Armagnac, where grapes grown in siliceous-clay soil end up imparting fine and complex fruit notes to the spirit.
"I opted for this kind of cask because Armagnac is a product that aligns with the values of Clase Azul México; its small-scale production reflects the history and heritage of the region where it's produced and ensures the transmission of ancestral knowledge and traditions."
Those lucky enough to sample the resulting liquid can expect deeply aromatic notes of peach, pear, raisin, candied walnut, toasted wood and clove. The palate sees peach, walnut, clove and cacao and a long finish of cacao and cinnamon.
[See also: Clase Azul Mexico Celebrates Día de Muertos with "Colores"]
The Decanter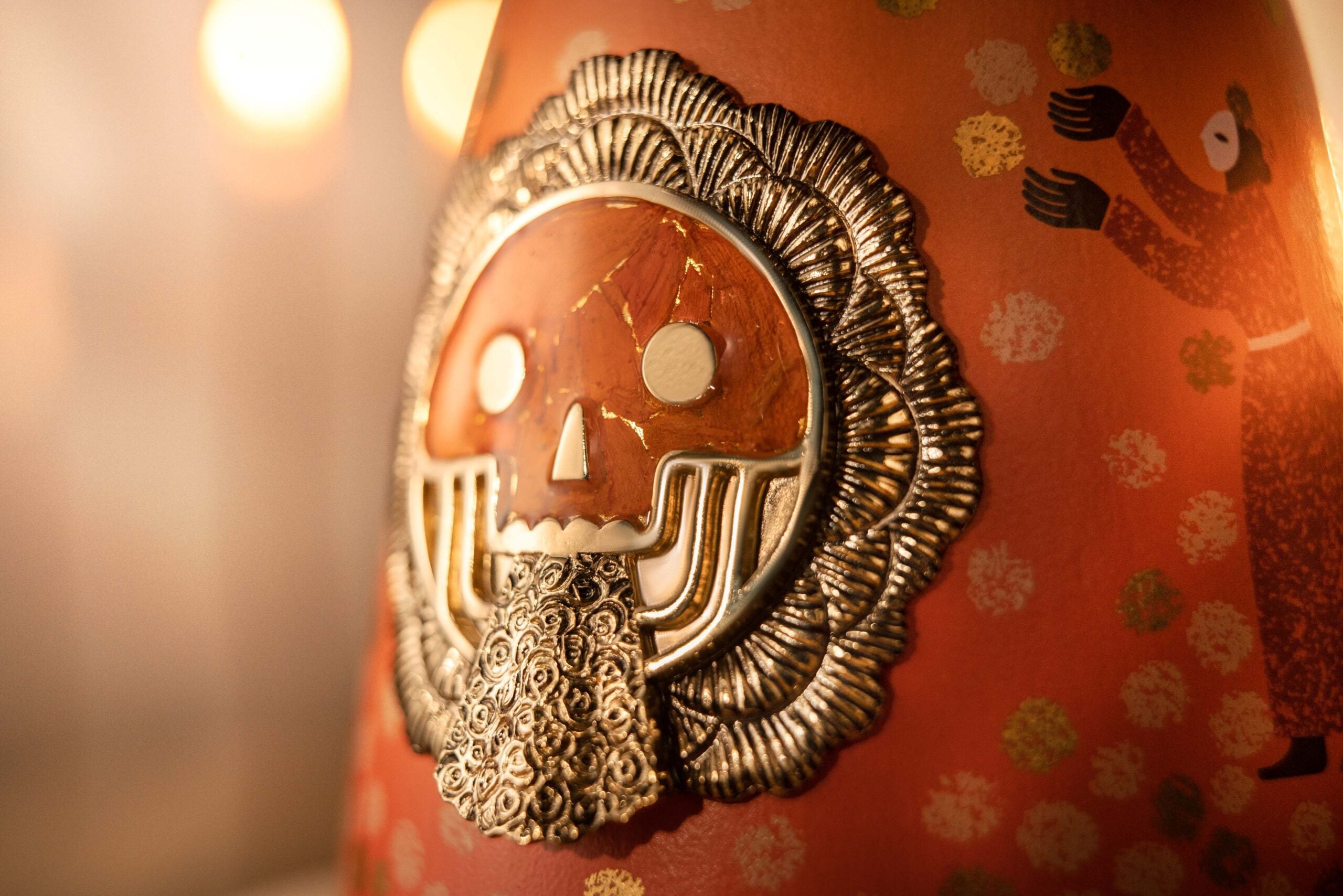 Clase Azul México is known for its impressive decanters that remain as collector's items long after the tequila is finished. Día de Muertos Edición Limitada Aromas is no exception.
Present in both the tequila's aroma and the decanter itself, cempasúchil flowers adorn the decanter which features a marigold glaze that darkens in color towards the base. The rear of the decanter is decorated by an enchanting illustration from Mexican artist Jimena Estíbaliz, in which a masked woman and a man collect dramatically large capacocha flowers. They are joined by a pair of dark-colored hairless canines (xoloitzcuintles) believed to act as companions for souls to the afterlife.
This impressive decanter is finished with an ornament adorned with 24-karat gold. It is hand-constructed over a two-week period by Mexican artisans at the Milagros de Latón workshop.
The tasting menu for Clase Azul Tequila Día de Muertos Edición Limitada Aromas will only be available at Clase Azul La Terraza Los Cabos, priced at $250 pp.
A decanter of Clase Azul Tequila Día de Muertos Edición Limitada Aromas is priced at $1,450
Visit the Elite Traveler x Clase Azul hub