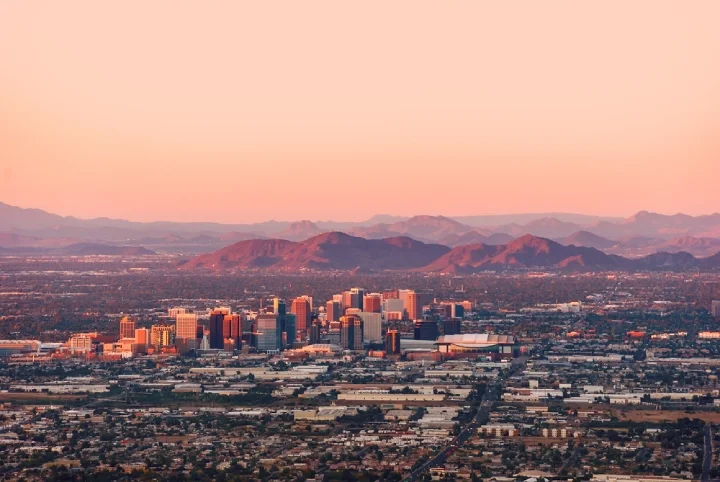 Dubbed The Valley of the Sun due to its unceasing sunshine, Phoenix in Arizona is a harmonious blend of diverse culinary traditions, spanning from American to Japanese and even Mediterranean influences.
Just as Phoenix has drawn global travelers seeking its sun-kissed climate, it has equally magnetized an array of internationally acclaimed culinary maestros.
Scattered across the valley, numerous sophisticated dining havens await exploration, as illuminated in our comprehensive restaurant guide. Some are discreetly nestled within resorts, exemplified by the likes of T. Cook's, while others stand independently.
Nevertheless, the city offers every visitor a chance to visit some of the finest culinary establishments in the country. These are the best restaurants in Phoenix.
The best restaurants in Phoenix
Kai
With a menu boasting creativity, history and Native American culture, it is hard not to be impressed by Kai Restaurant. It is the only AAA Five Diamond and Forbes Five Star restaurant in Arizona, celebrating Native American recipes and traditions while still blending in global cuisines. 
Nestled against the stunning panorama of the Komatke Mountain Range, KAI finds its home within the embrace of the Gila River Indian Community. A sanctuary of a welcoming atmosphere and unparalleled ease, this eatery exudes an ambience of opulence through the harmonious fusion of rich wooden elements and modern luxuries that delight the senses, and an exquisite array of indigenous artwork and pottery meticulously crafted by local artisans.
Chef de Cuisine Drew Anderson has incorporated the essence of the Pima and Maricopa tribes by using locally farmed ingredients from the Gila River Indian Community. In particular, KAI showcases selections sourced from the Native Seed/SEARCH Foundation, an initiative committed to safeguarding ancestral strains of native seeds that would otherwise face extinction. This synergy ushers guests into an immersive encounter with constituents rooted in ancient tradition. Furthermore, KAI fosters collaborations with nearby cultivators and suppliers, skillfully curating a culinary journey that embarks on a profound exploration of both culture and cuisine. 
ShinBay
ShinBay offers traditional and contemporary Japanese cuisine with a strong emphasis on using seasonal ingredients. It is an exquisite culinary gem located in the heart of Phoenix that encapsulates the essence of fine Japanese dining with a contemporary twist. Renowned for its meticulously-crafted Omakase experience, ShinBay offers an unforgettable journey through the artistry of Chef Shinki Kurita.
Upon entering ShinBay, guests are enveloped in an ambience of understated elegance. The restaurant's interior combines traditional Japanese design elements with modern aesthetics, creating a tranquil and inviting atmosphere. The minimalist decor, characterized by clean lines and subtle earth tones, allows the focus to remain on the culinary part.
Chef Kurita curates a personalized and ever-evolving multi-course journey that showcases the freshest seasonal ingredients, both locally sourced and imported from Japan. Each dinner starts at $250 per person, not including beverages. 
Talavera
Located within the Four Seasons Resort Scottsdale, Talavera introduces a modern take on the classic steakhouse through unique steak and seafood offerings. This restaurant presents an extraordinary dining experience that blends exquisite flavors, artistic presentation, and a stunning backdrop of the Sonoran Desert.
Talavera in Scottsdale offers a setting of refined elegance that seamlessly integrates with the surrounding natural beauty. The eatery's design features modern aesthetics that are inspired by the desert environment with earthy tones and natural textures. Floor-to-ceiling windows provide panoramic vistas of the desert landscape and the city lights, creating a visually captivating ambience that complements culinary artistry. 
Led by executive chef Chuck Kazmer, Talavera's menu is a celebration of Southwestern cuisine reimagined with a contemporary twist. The dishes showcase a harmonious blend of local ingredients, bold flavors, and innovative techniques. From artisanal appetizers to expertly prepared main courses, each dish is a testament to chef Kazmer's culinary prowess and his dedication to creating a memorable gastronomic journey.
From king salmon to duck breast Sevillana, Talavera aims to please with a Mediterranean-inspired menu. 
Elements
The award-winning Elements restaurant is located within the iconic Sanctuary Camelback Mountain Resort and Spa, and it is a culinary haven that beckons with a captivating blend of flavors, artistic presentation and awe-inspiring surroundings. 
Elements is a sanctuary of tranquility that marries the breathtaking vistas of Camelback Mountain with sophisticated contemporary design. The restaurant's floor-to-ceiling windows create an immersive dining experience, allowing patrons to dine amidst the captivating desert landscape and vibrant skies. The decor features natural textures, muted earth tones, and minimalistic aesthetics, all in harmony with the surrounding environment. 
Under the expert guidance of chef Beau MacMillan, a celebrated culinary virtuoso, Elements presents a menu that is a symphony of innovation, locality and seasonality. The dishes reflect a commitment to sustainability and a reverence for local ingredients, often sourced from nearby farms, artisans and the restaurant's own garden. Dishes like the green curry hotpot and and lobster cannolicchi will stel every diner's heart. 
T. Cook's at the Royal Palms
T. Cook's is the place where culinary artistry harmonizes with a sophisticated desert backdrop. This eatery, located within the Royal Palms Resort & Spa, mirrors the 1930s style typical of Spanish colonial aesthetic, which creates a relaxed yet elegant ambience. 
The Mediterranean-inspired many evolves with changing seasons, gracing the diners' palate from breakfast to dinner with dishes like Copper State Reserve tenderloin or a tender lamb shank. Overall, the menu dances with robust Mediterranean flavors, infused with echoes of Northern Italian, Greek and Spanish influences. 
Like Elements, T. Cook's offers breathtaking views of Camelback Mountain, visible through its floor-to-ceiling windows, also including snug fireplaces and a blossoming bougainvillaea outside. 
Binkley's Restaurant
Binkley's is undoubtedly one of the best restaurants in Phoenix, blending innovation, sustainability and an unwavering commitment to quality. Led by chef Kevin Binkley, this establishment offers an extraordinary gastronomic adventure that transcends traditional boundaries. 
Its decor is a fusion of modern aesthetics and rustic charm, creating an inviting and intimate atmosphere. With its comfortable seating, subdued lighting and captivating artwork, Binkley's sets the stage for an unforgettable dining experience.
This eatery offers an immersive culinary journey through its progressive tasting menu, a true reflection of chef Binkley's artistry. Each course is a canvas of flavors and textures, meticulously designed to take diners on a voyage of sensory delight. The menu evolves with the changing seasons, ensuring that each visit is unique and memorable. 
The menu starts at $250 per person, but there are additional items available. For instance, beverage pairings are an extra $200 per person, Wagyu beef an extra $60 per person, Caviar $126 and Foie Gras $45. 
Steak 44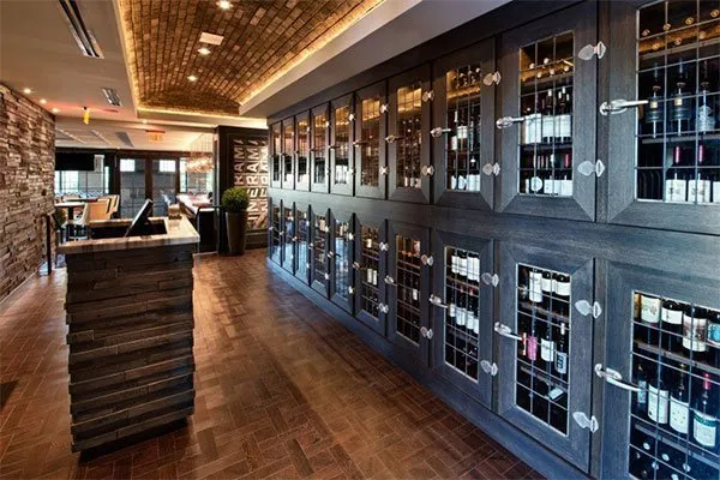 Established in 2014 by renowned restaurateurs and siblings Jeffrey and Michael Mastro, alongside their father Dennis and Scott Troilo, Steak 44 has swiftly garnered acclaim as the best restaurant for prime-grade steak in Phoenix.
Set within an elegant and welcoming upscale setting, the Mastros have reimagined the conventional American steakhouse, seamlessly blending timeless fine dining features. Whether one seeks a romantic rendezvous, special occasions, or relaxed dining, Steak 44 caters to all. 
When guests first arrive, they walk through the establishment's 3,000-bottle wine vault in the entryway, and all the interiors have been designed by famous Arizona-based Testani Design Troupe. 
Menu-wise, the main attraction is the USDA Prime steaks, as well as other high-quality cuts of lamb, veal, pork, chicken and even fresh seafood. Indeed, Steak 44 also provides sustainably-sourced seafood including Alaskan king crab, Maine lobster and Hawaiian poke. The restaurant takes pride in serving the highest-grade domestic Wagyu steaks in Phoenix. 
Quiessence
Nestled away on the grounds of the Farm at South Mountain is one of the best restaurants in Phoenix. Quiessence captures not only the essence of exceptional dining, but also the serene indulgence of a truly unparalleled experience. Every corner exudes a distinct charm, both in the starlit expanse of the garden or near the fire at the Brick Oven Table. 
Indulging in a meal at Quiessence at the Farm promises a sensory marvel, where farm-to-table cuisine unfolds within a unique and romantically immersive dining ambiance, setting it apart as a distinctive culinary haven in Arizona. 
Under the mastery of celebrated chef Dustin Christofolo, each week's tasting menu comes to life, meticulously curated with the freshest harvest of vegetables, edible flowers, eggs and herbs plucked mere hours before from the on-site Soil and Seed Garden. Local produce and meat further enhance this epicurean journey. The refined yet delightfully rustic menu is thoughtfully complemented by a delectable assortment of cheeses, artisanal bread, handmade pasta and desserts adorned with fruit from the Farm's own trees.
There are three kinds of menus: three-course, four-course and five-course ones. The price ranges respectively between $99, $109 and $119 per person.