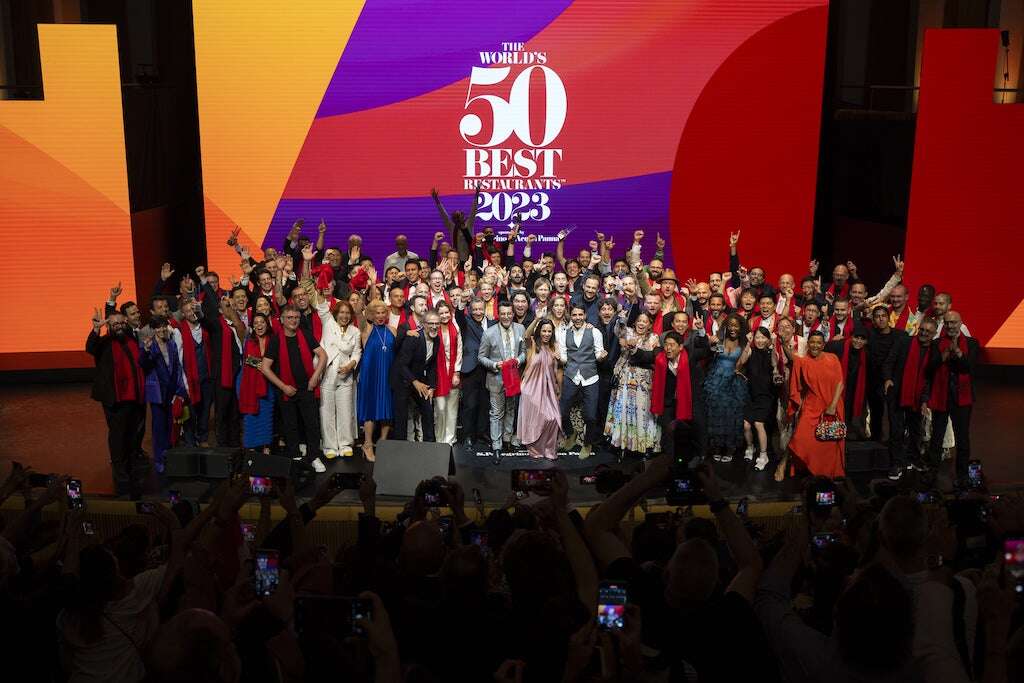 The biggest restaurant guide in the world, the Michelin Guide, is one of the most prestigious rating systems within the culinary field, of momentous importance to chefs and gourmet connoisseurs globally. However, there are plenty of alternatives to the Michelin Guide when searching for the best restaurants around.
One review at a time, other local guides have been breaking into the industry. Whilst some operate solely on a subscription or membership basis, meaning that they are unavailable to publically consult, this does not stop them from being an incredibly useful tool for any restaurateur. 
From the UK-based Harden's to Forbes' US Travel Guide, each provides expert opinion aimed at expanding your palate. Here, we've collated a list of alternative, high-end restaurant guides from around the world.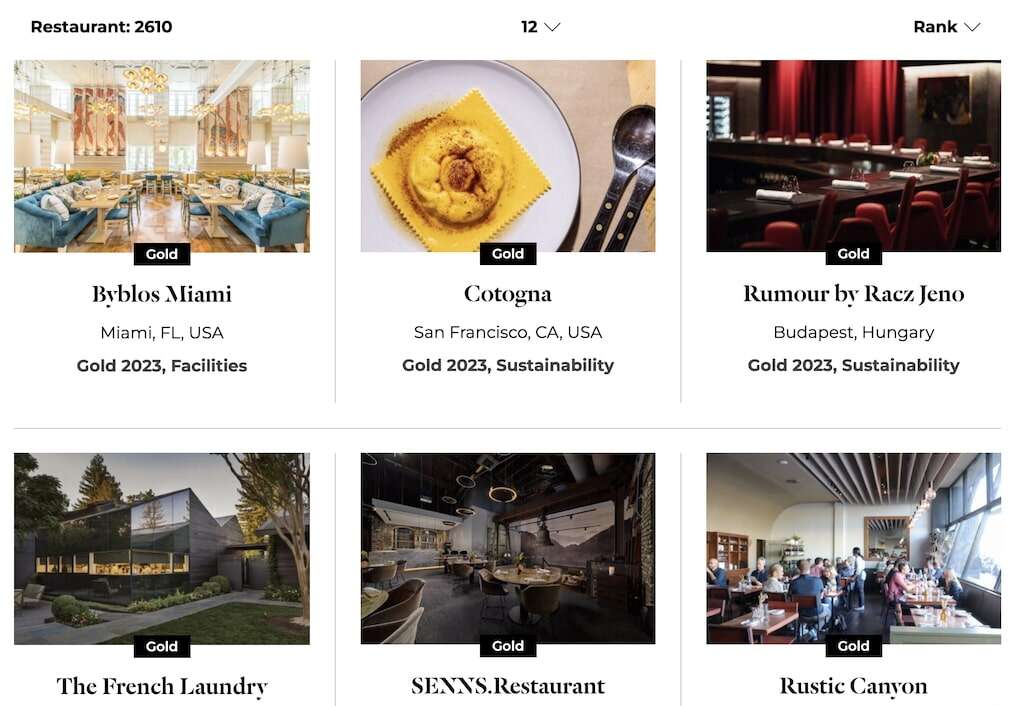 It would be remiss of us not to mention our very own restaurant database, which contains key information on over 2,700 of the world's leading restaurants.
Our methodology ensures that the world's top restaurants are recognized for what they offer today rather than their reputaiton. Our data team have developed a deep level of analysis to ensure that our rankings are among the most authoritative in the market. Each restaurant is judged against over 70 markers and awarded Gold, Silver or Bronze depending on the quality of its offering. Our awards include Sustainability, Menu and Interior Design.
We also understand that not every aspect of a restaurant's appeal can be easily quantified, so the final decision on a restaurant's ranking and placement in our lists is made by our editorial panel, which considers not only the scores but also a plethora of other factors. Finally, a Reader's Choice award is selected by our community of loyal UHNW readers.
World's 50 Best Restaurants
Since 2003, 50 Best has been publishing its annual list of the world's most unique, noteworthy and exciting culinary establishments. It owes its origins to the British magazine Restaurant, which devised its own best restaurants list in 2002, compiled from the advice of 150 experts and critics. One year later, World's 50 Best Restaurants was officially born.
Today, an academy of 1,080 culinary experts – food writers, chefs, restaurateurs and gourmands – vote annually to decide which 50 fine-dining restaurants will be recipients of this prestigious accolade. 
The process is anonymous, independently audited and weighted regionally, but it was not always this organized and structured the years following its formation saw the panel grow to 300 experts operating under very different criteria. 
The World's 50 Best eventually detached from Restaurant to become an independent body. Nonetheless, allegations of bias and lobbying persisted, causing the panel to reform, diversify and better invigilate its process. 
Now, voters are divided into 27 different voting regions, each captained by an academy chair, who replaces at least a quarter with fresh faces each year.
Members each have six to 10 votes, individually allocated to whoever has impressed them most in the past year.
Most interestingly of all, there is no real 'criteria' for voters to follow, the list entrusting judgment of what constitutes 'the best' to its experts. However, as part of the strict rules, once achieving number one, restaurants are no longer eligible for the annual ranking, instead joining the now nine-strong 'Best of the Best' group.
Additionally, all processes and results are independently confirmed and overseen by consultancy agency, Deloitte. 
Other rules include:
– A maximum of six restaurants can be located in a voter's home region, placing a cap on voters unable to travel internationally.
– Academy members must have eaten in the restaurants they nominated in the last 18 months, and cannot vote for restaurants they own or have invested in.
– Nominations must be made for the restaurant, not for the owner or the chef.
– Members cannot vote for 'pop-ups' or restaurants set to close within three months of the lists' release. 
Most recent inductee to the distinguished 'Best of the Best' group is Copenhagen's Geranium, renowned for its meat-free, naturally inspired artisanship. The 2023 list was topped by Central of Lima, its 'love letter' dishes to the Peruvian landscape and pantry making it the first winner outside of the US and Europe. 
La Liste
La Liste was founded in Paris in 2015, with the idea coming from Philippe Faure, then-CEO of Gault et Millau and French Tourist Board chair, who wanted a "serious and honest" list. La Liste undoubtedly provides that, with its 1,000-strong list one of the most objective and fair around.
La Liste works a little differently to Michelin or 50 Best, instead utilizing a world-class data processing algorithm to evaluate over 700 sources of culinary reviews including international dining guides, critic reviews and even websites like Yelp and TripAdvisor. There are six main steps  in the list's aggregate method:
Collection: La Liste collects reviews of the world's top restaurants from over 600 guidebooks and trusted publications.
Standardization: Using a guide-specific conversion table, each review is converted into a standardized grade ranging from 0 to 100. 
Trust Grading: Thousands of chefs are asked to give their opinions on their local guidebooks, to create a trustworthiness index ranging from 0 to 10.
Processing: La Liste's team calculates the average of all standardized review scores compared to their source's trustworthiness index.
Customer Reviews: La Liste then integrates online customer reviews, which weigh 10% in the final scoring.
The La Liste Score: Restaurants ranking and grade are then officially released. 
In 2023, the top three restaurants La Liste were Frantzen in Stockholm, Guy Savoy in Paris and Le Bernardin in New York, tied for first with a 99.50% score. 
Forbes Travel Guide
Formerly the Mobil Travel Guide until gaining its independence in 2001, the Forbes Travel Guide is the oldest culinary handbook in the US. Originating in 1958 as a motorist guidebook, it established the first five-star rating system in US hospitality. It does not solely focus on restaurants but also includes luxury hotels, spas and cruise ships. 
Until 2011, Forbes Travel Guide operated as print-only, solely available via subscription or as a one-off purchase, but soon expanded to launch its online version. Although the guide originally gave exclusive coverage to just the US and Canada, it now covers several world destinations, granting international star ratings in locations like Hong Kong, Japan, Beijing, Macau and London.
The Guide's judgment is determined by its anonymous inspectors, who follow precise rules, using 800 objective criteria to uphold the finest and fairest of judgments. One rule, for instance, is that critics must stay at a hotel for a minimum of two nights to be able to pass the assessment, and at restaurants must pose as regular customers so they receive no special treatment – ensuring their experience reflects what their readers shall receive.
The Good Food Guide
Next to the Michelin Guide, the UK's other main restaurant guide is The Good Food Guide. Founded in 1951 by Raymond Postgate to promote Britain's dining-out experiences after World War II, it forms the longest-standing food-related guidebook in the country. Initially led by Postgate's group of volunteers, 'The Good Food Club' anonymously reviewed and visited restaurants. It now utilizes a feedback-inspector system. Once a restaurant gets several recommendations, The Good Food Guide sends an inspector to review its menu and culinary expertise. 
Following its 2021 purchase by restaurateur Adam Hyman, The Guide rebranded to 'The Good Food Guide Club', shifting entirely online and accessible solely to subscribers via its app, which continually updates with new entries, recommendations and reviews.
Harden's
Harden's is now a staple in the UK's dining scene. Founded in 1998 by the Harden brothers, who noticed that whilst New York had a successful pocket restaurant guide, London did not. When first creating Harden's, the brothers decided to eat at as many of the Capital's restaurants as possible, then survey around 100 people.
Today, Harden's is a much larger operation – surveying over 8,000 people a year and compiling more than 80,000 reports that focus on three categories: food, service and ambiance. 
The Harden's system comes with its own edge, as Richard, one of the founding brothers, recently told The Staff Canteen: "One of the advantages of our system is that the people who rate each restaurant are the people who naturally go there. Mayfair business restaurants are rated by Mayfair businessmen, for example, and Shoreditch hipster spots by Shoreditch hipsters. So every reviewer naturally appraises each restaurant in terms of what the customer base of that restaurant is looking for."
This year's Top 100 UK Restaurant index, is led by Perth's Andrew Fairlie in the Gleneagles Hotel, followed by London-based Evelyn's Table at The Blue Posts and Waterside Inn, Bray in third. 
Gault&Millau
Gault&Millau's rich history starts with journalist Henri Gault, a French reporter who collaborated with Paris Presse's chief editor, Christian Millau, on the weekly column 'Weekends and Walks'. Gault would visit, inspect and search for outstanding restaurants, before reporting back to Milau, who would then write the reviews. 
This weekly column quickly grew, in 1962 becoming the first edition of the Gault&Millau Parisian Guide. A best-selling success, it gave the partners the financial independence to launch in 1969. With a mission to break France's bourgeois stereotypes, the two released the monthly Le Nouveau Guide Gault-Millau, a culinary magazine. Their independence freed them to use a candid, sincere and honest tone in their remark, raising them to some of France's most beloved and appreciated food critics.
They published their first national guide in 1972, focusing solely on the chef's taste and imagination, rather than restaurant decor or service. To this day, the guide uses a grading system reflective of French schooling methods, ranging from 0 to 20.
Restaurant recipients of a particularly high rating may receive one to five chef's hats, symbolic of the establishment's quality. During their lifetime, however, the two did not award a single 20 – with only two chefs,  Marc Veyrat and Sergio Herman ever achieving this 'perfect score'  following their succession. The guide now covers restaurants in select countries across continental Europe, recently expanding its gaze to Japan and the UAE.