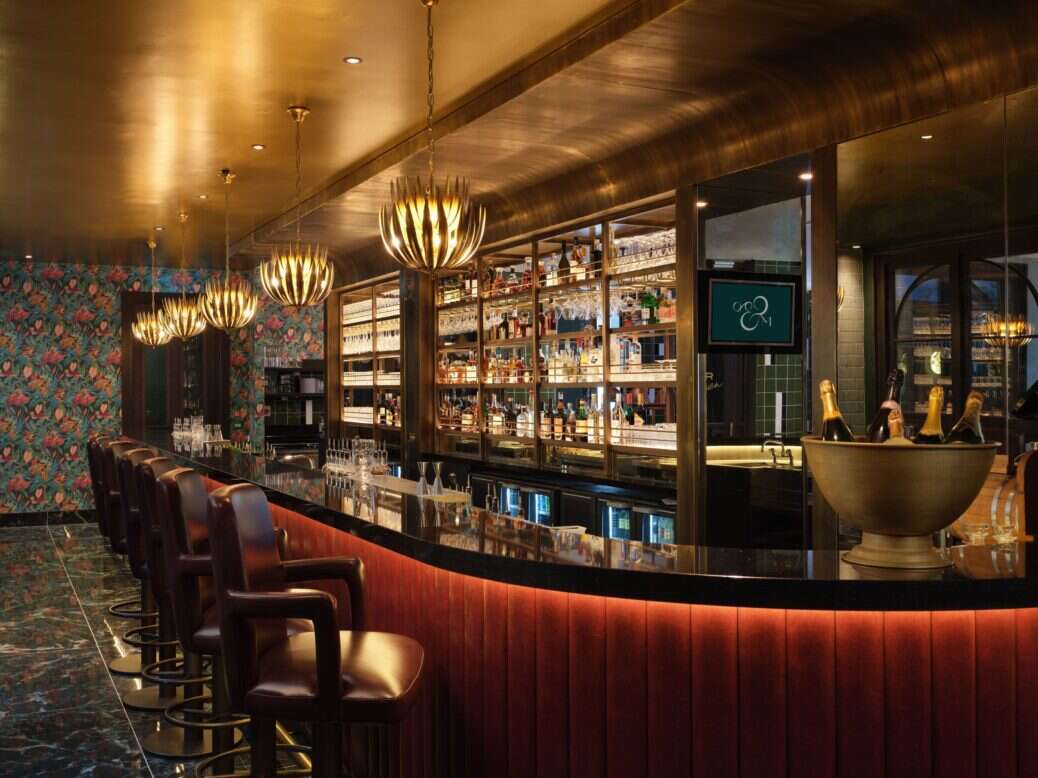 In London, where world-leading, cutting edge and quite frankly bonkers cocktail bars can be found in even the most obscure of locations, standing out is no mean feat. One new destination hoping to win the hearts of the city's discerning drinkers is Owl & Monkey, The Other House South Kensington's sleek bar.
Having opened its doors earlier this year, The Other House South Kensington marks the first of three proposed Other Houses – the second and third are planned for Covent Garden and Belgravia – all of which are hoping to bring a new meaning to the idea of a member's club.
Instead of the often stuffy and relentlessly exclusive private clubs, The Other House is on a mission to be a reflection of its surrounding area and act as a local hub. As well as the Owl & Monkey, non-members can visit the all-day dining destination, The Other Kitchen, and the inviting library, which features an impressive book collection curated by journalist Pandora Sykes.
[See also: The 12 Best Restaurants in London]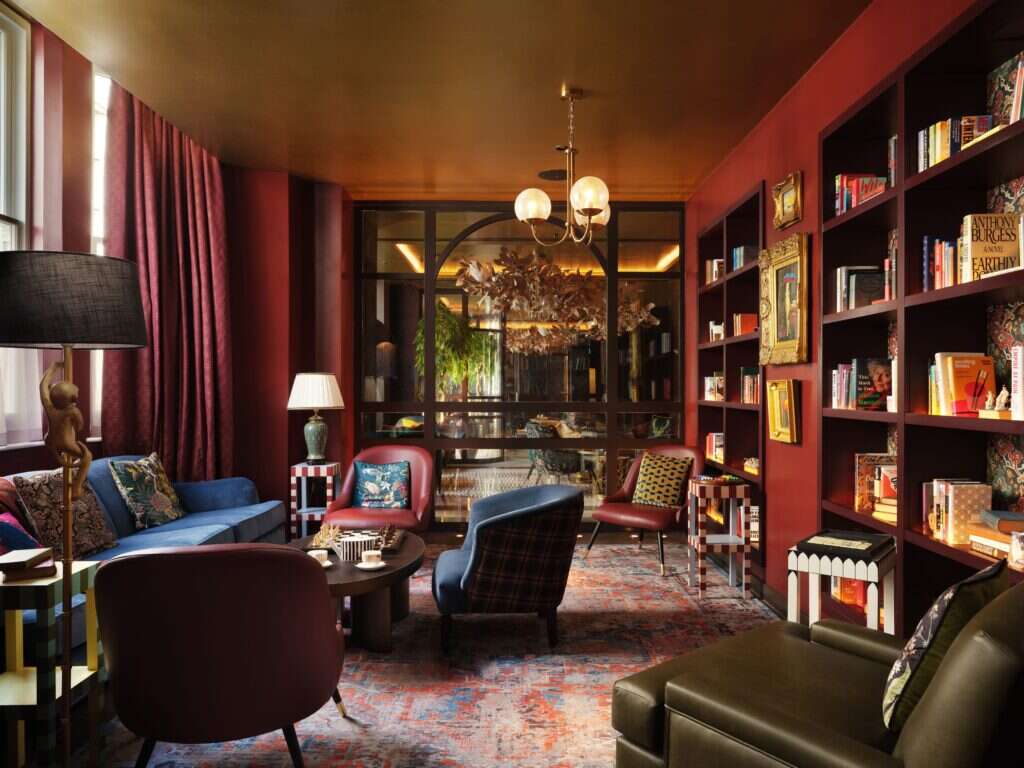 Of course, there are some spaces reserved just for members (staying in one of the 200 apartment-style suites grants temporary membership, too). In the basement level, there's a serene lounge that fills with natural light thanks to an atrium-style, double-height glass ceiling, as well as a decent size tranquility pool.
Across the hall there's the members-only lounge, which, with its artfully moody lighting and hidden corners, is more akin to London's classic private clubs. An outrageously maximalist design courtesy of Bergman Design House has become the signature of The Other House, with raucous wallpapers, gilded finishes and sumptuous fabrics at every turn.
Back upstairs in the Owl & Monkey cocktail bar, residents, members and locals alike can indulge in an impressively long cocktail selection of both reimagined classics and Owl & Monkey signatures, as well as a concise but satisfying menu of small sharing plates. The Other House sausage rolls, in particular, are not to be missed.
[See also: The Death of the Lion by The Aubrey at The Mandarin Oriental]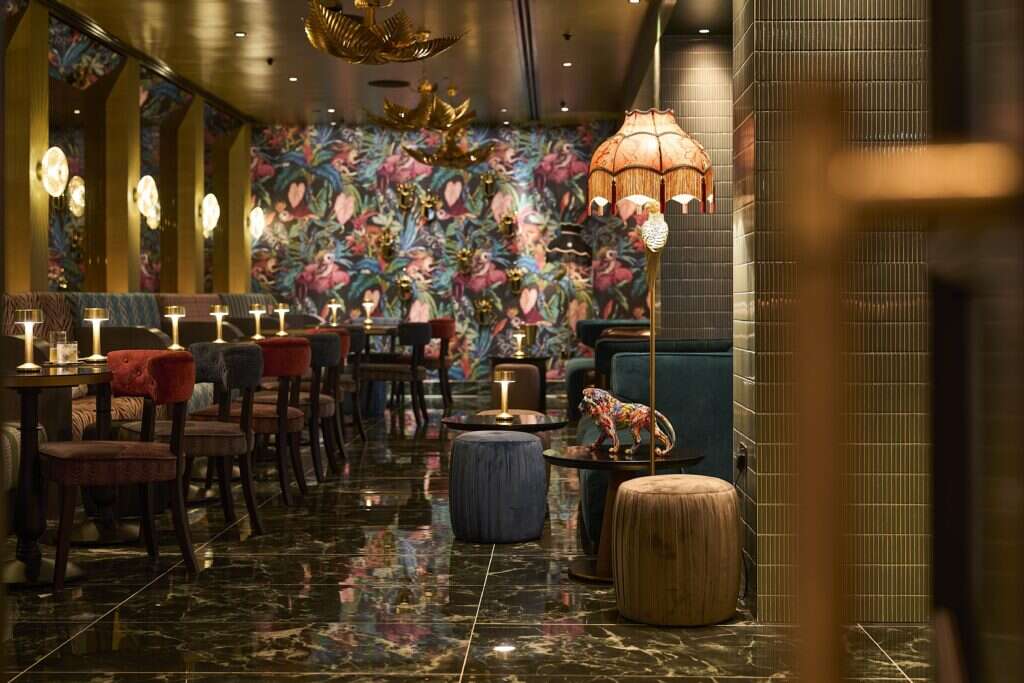 The skilled mixologist team has gone to impressive lengths to ensure its menu is as sustainable as possible. For example, instead of importing limes, British sea buckthorn is used for a zingy citrus flavor and otherwise-wasted ingredients are repurposed as garnishes.
For its signature Monkey See, Monkey Do cocktail, fresh pineapple juice comes only from fruits that have been supplier vetted and shipped in monthly by boat. This is teamed with not one but two types of rum (original Bumbu Rum and Two Drifters Spiced Pineapple Rum), yuzu sake and clarified milk to create a sophisticated sipping version of the beloved pina colada.
The lasting impression from Owl & Monkey, and indeed the rest of The Other House, is that sustainability doesn't have to mean pared-back, minimal interiors or abstract, mystified cocktail menus; over-the-top lavishness can be eco-conscious too. What a relief.
[See also: The Best Champagne Brands to Try This Year]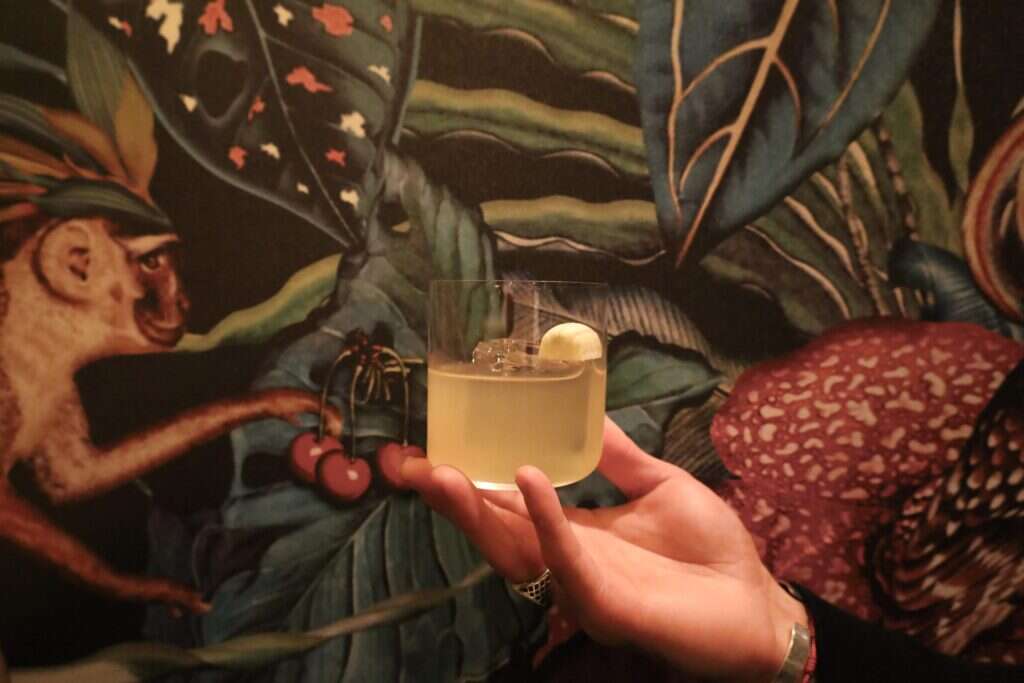 Ingredients:
– 25ml Bumbu Rum
– 25ml Umeshu sake
– 10ml Yuzu sake
– 50ml Full-fat milk
– 40ml freshly squeezed pineapple juice
– 10ml Two Drifters Overproof Spiced Pineapple Rum
– White chocolate-covered raisins
Method:
Pour all ingredients into a mixing jug, except the Yuzu sake, Two Drifters rum and chocolate raisins. Stir well and then add Yuzu sake to separate the fats from the milk. Leave to rest for 30 minutes, allowing the mixture to curdle. Once separated, strain through a muslin cloth overnight in the fridge (24 hours).
If after 24 hours your liquid is a clear yellow color, it's ready to be bottled; if not, repeat the straining process. Pour 100ml of the mixture into a glass over a large ice cube and a float of the Two Drifters Overproof Spiced Rum. Garnish with a raisin coated in salted white chocolate.
See more Cocktail of the Week recipes here.