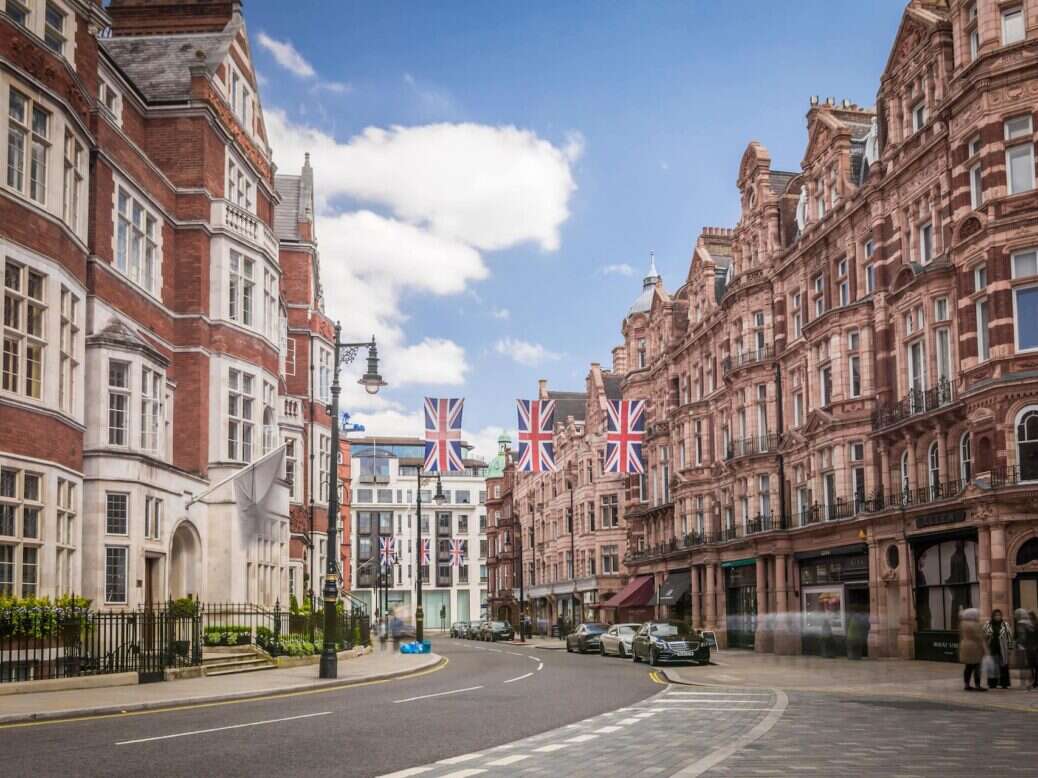 Despite the challenges of recent years, London's food scene continues to prosper with some of the world's finest restaurants calling the city home. With Michelin stars awarded to more than 60 gourmet venues, the standard of cooking – and the competition – is exceptionally high, with almost every famous chef operating an outpost in the British capital.
While London offers plenty of fun cheap eats, expect to pay a pretty penny if you want to frequent the more refined destinations, with private dining experiences and extensive wine lists will leave a dent in even the healthiest of wallets. Our guide to the most expensive restaurants in London sees prices soar up to over $500 per person, but for this you can not only expect to enjy some of the finest gastronomic experiences in the world, but also dine in enviably luxurious settings with unrivaled levels of service.
French cuisine remains is at the helm of London's fine dining scene, with the likes of Alain Ducasse – one of the chefs to have praised the capital's high standard of restaurants – and Michelin-starred chef Pierre Gagnaire both focusing on classic cuisine reminiscent of Paris, complete with grand dining rooms. Although the majority of French chefs make use of the special produce found in the British Isles, including scallops from the Isle of Skye and Cornish turbot, others remain devoted to their native suppliers.
[See also: The Best Afternoon Teas in London]
Guests dining at Hélène Darroze at the Connaught, for instance, can enjoy fresh fish of the day from the Saint-Jean de Luz fish market, as well as south-west France's finest selection of cheese and wine. But while some of the best restaurants in London are spearheaded by overseas talent, some of Britain's finest chefs started their careers in the capital – and have gone on to achieve great things.
Arguably one of the most famous chefs of today, Gordon Ramsay began his cooking career at Marco Pierre White's restaurant, Harvey's, in south-west London, before moving to Le Gavroche where he worked under founder Albert Roux. At Le Gavroche, Ramsay met Marcus Wareing, who went on to be the head chef of Petrus. Both now own two of the most exclusive – and expensive – restaurants in London.
Restaurant Gordon Ramsay, London – Around $300 per person
Being one of just five London restaurants that hold three Michelin stars, Restaurant Gordon Ramsay offers classic French dishes and top-notch service that's hard to beat. Having been led by head chef and co-owner Matt Abé since 2015, the team here continues to uphold the exemplary standards that the restaurant is famed for.
The multi-course Menu Prestige, comprised of high-quality ingredients from around the UK including Cumbrian Blue Grey and Cornish turbot, will set you back around $240.
[See also: The Best Vegan Restaurants in London]
Marcus at The Berkeley, London – Around $330 per person
For sophisticated Michelin-starred dining in one of London's plushest hotels, you can't go wrong with the modern European cuisine served at Marcus Wareing at The Berkeley.
After a much-publicized falling out with fellow chef Gordon Ramsay, Wareing opened his own restaurant at The Berkeley in 2008 – where he had previously been head chef of Petrus.
Wareing uses fine ingredients from all over the British Isles to create light cuisine bursting with flavors. The seven-course seasonal Taste Menu, priced at $200 per person plus wine pairing at $130, gives guests the chance to try a number of dishes, including raw scallop with apple and thai basil, and Herdwick lamb with aubergine, while the á la carte – costing around $145 for three courses – features delights such as roast Orkney scallops and Lake District rib-eye.
Alain Ducasse at The Dorchester, London – Around $400 per person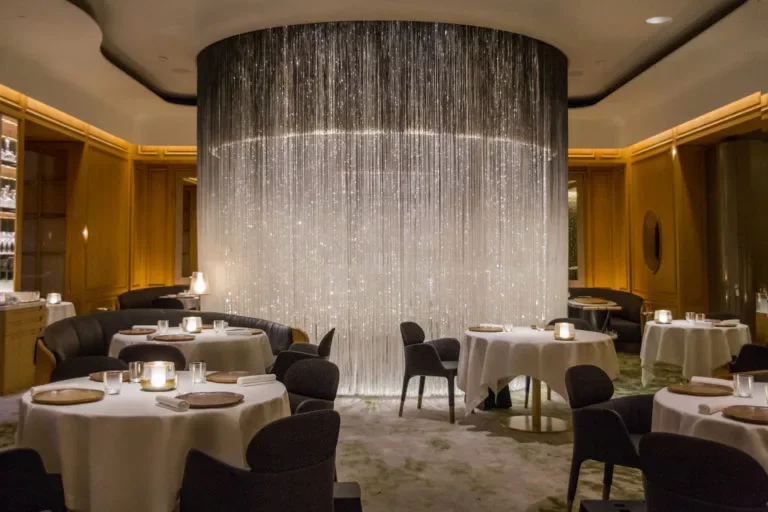 For a taste of France in the heart of London, Alain Ducasse's restaurant delivers with a seasonal menu of French cuisine by executive chef Jean-Philippe Blondet.
With a hiring cost of just under $400, guests can sit at Table Lumière, located in the center of the restaurant, which is surrounded by 4,500 shimmering fiber optics, or in Salon Prive ­– described as a 'cozy, private alcove', with seven-course tasting menus starting at $200 per guest. Alternatively, if you're feeling particularly flashy, you can hire Salon Park Lane for dinner, which can accommodate up to 30 guests for a fully bespoke meal, with menus starting from $180 plus wine.
[See also: First Look at The Dorchester's Renovation]
The Araki, London – Around $375 plus wine per person
Offering just nine spaces per seating, The Araki is often hailed as being one of the most exclusive restaurants in London. With doors locked 30 minutes after booking time to prevent any disruption, visiting The Araki's chef's table is more easily compared to an immersive theatre experience than simply a meal.
Using a renowned 200-year-old sushi technique originating in Tokyo, The Araki asks its guests to put their confidence – and their palettes – into the hands of the head chef, Marty Lau. Offering just one set menu with little scope for alteration, guests are guided through an exclusive selection of fresh Japanese dishes that make use of local produce, with all dishes prepared and plated right in front of your eyes. However, whilst the food menu is adventurous, guests should note that the wine menu is somewhat limited.
Of course, the level of exclusivity experienced at The Araki warrants a significant bill, with the famous set menu priced at $375 per person.
The Lecture Room and Library at Sketch, London – Around $430 per person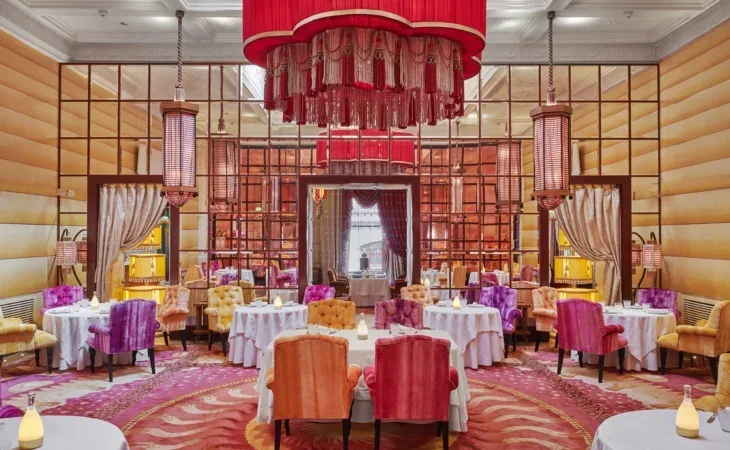 When Sketch opened in Mayfair at the end of 2002, it quickly became known as one as one of the most expensive restaurants in London, and this luxurious venue is still going strong having earned three Michelin stars.
Founded by iconic Parisian chef Pierre Gagnaire, who holds a constellation of Michelin stars, and restaurateur Mourad Mazouz, Sketch Lecture Room and Library offers a French menu made up of extremely high-quality ingredients under the guidance of head chef Johannes Nuding.
Taster menus at Sketch Lecture Room and Library are around $190, but those wanting to completely indulge should chose the 'Special Treat' menu, featuring eight courses of sublime dishes, accompanied by eight prestigious wines, at $570. After all, with excellent food, service and atmosphere, can you really put a price on luxury?
[See also: The Most Anticipated Restaurant Openings of 2023]
Dinner by Heston, London – Around $450 per person
Dedicated to Britain's quirky and eclectic history, the two-Michelin star Dinner by Heston at the Mandarin Oriental Hyde Park offers a selection of playful dishes each of which represents a particular period or event. Having worked closely with food historians, Heston Blumenthal has successfully designed a menu that will go down in history in its own right.
The a la carte menu features classic British favorites like brown bread ice cream, as well as quirkier takes on traditional ingredients, such as pickled mussels. Those hoping to experience a gastronomic revelation may opt for the Chef's Table offering, which provides a first-hand glance into the inner workings of a professional kitchen, accompanied by a bespoke menu served directly to your table by the head chef.
Hélène Darroze at the Connaught, London – Around $470 per person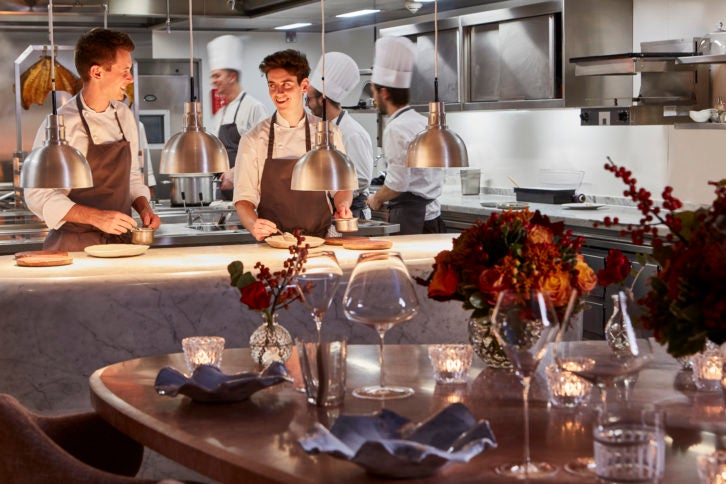 Hélène Darroze made a name for herself as a Michelin-starred chef in Paris before opening her first restaurant in London in 2008. A fourth-generation descendant of a long line of chefs, Darroze's French gourmet cooking focuses on the finest ingredients, which she secures from suppliers in her native Landes region in southwest France as well as more local purveyors.
The tasting menu changes according to seasonal availability, but guests can expect to enjoy Darroze's precise style applied to a premium array of British-led ingredients. The accomopanying wine pairings showcase not only the big-name labels, but also some more under-the-radar producers from lesser-known regions.
[See also: Inside the Making of the Oscars 2023 Menu]
Le Gavroche, London – Around $575 per person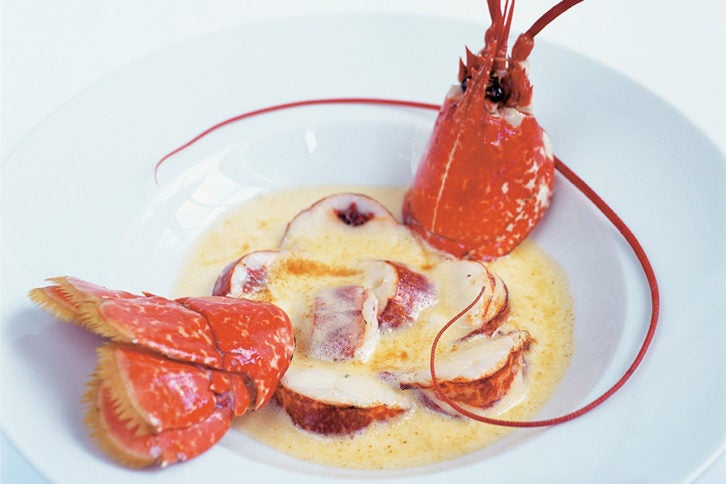 The Roux family is perhaps one of the most famous families in the culinary world and Le Gavroche has certainly stood the test of time.
Founded by Michel and Albert Roux in 1967, and renowned for training some of the world's best chefs including Gordon Ramsay and Marco Pierre White, Le Gavroche is now run by Albert's son Michel Jnr, who serves up old-school French classics worthy of the restaurant's two Michelin stars.
With a menu made up of the highest quality seasonal ingredients such as with John Dory, venison, truffle and British cheese, you should expect to shell out a fair bit of money to dine here – and with the Roux reputation for exceptional food it will be well worth it. Le Gavroche's eight-course Menu Exceptional is priced at $224 per person, with the accompanying wine menu starting at a cool $350.
Kitchen Table – Around $590
With a strict tasting-menu-only concept that begins at $360 per person, Kitchen Table is very confidently one of the most expensive resataurants in London. The culinary offering changes each day depending on what ingredients head chef James Knappett and his team have available, with each course focused on one particular ingredient.
As well as the carefully curated food menu, Kitchen Table offers three pairings: one Champagne, one wine and one soft. As its name suggests, the restaurant is simply designed with one large bar-style seating area built around a central kitchen.