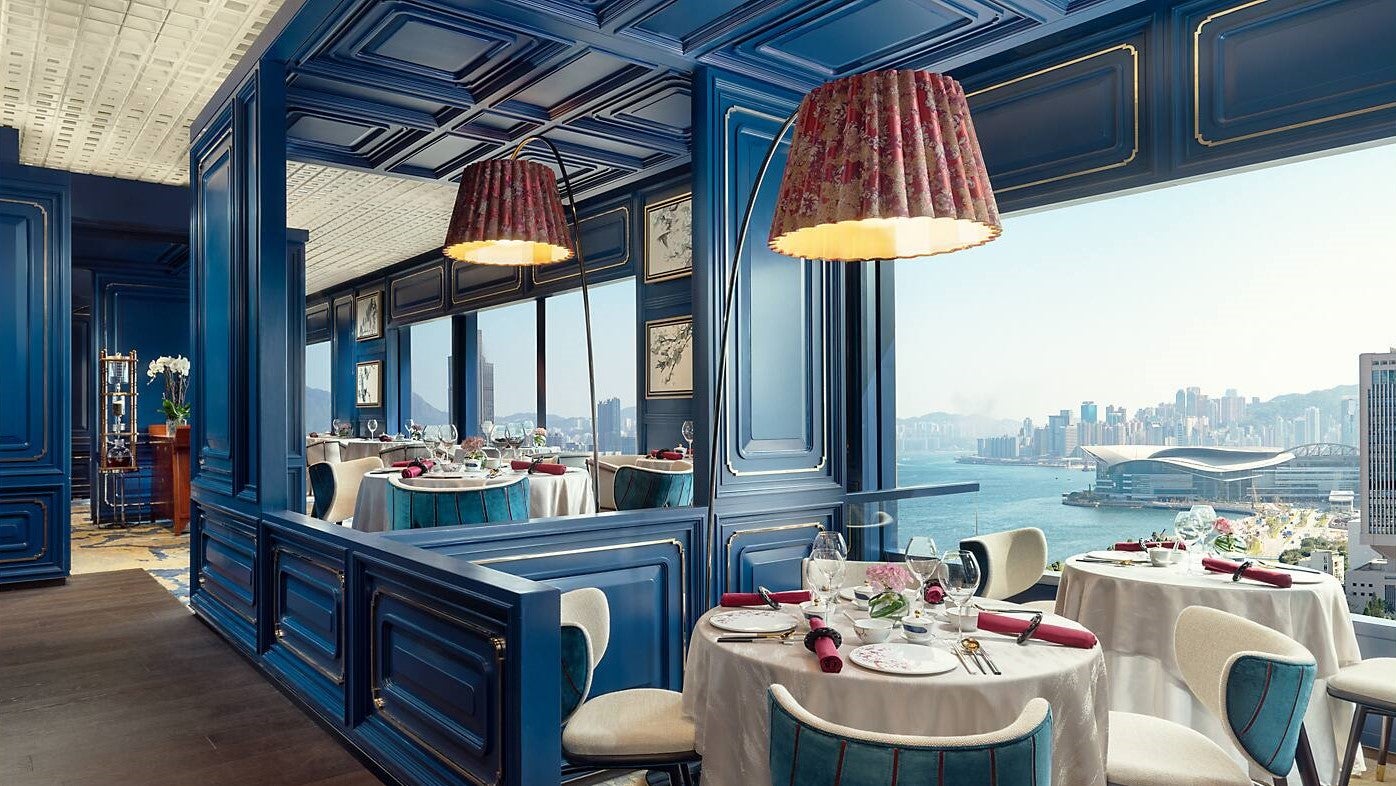 Whether you're in Hong Kong for business or pleasure, one thing's for sure: you're in for an amazing dining experience. Some say Hong Kong is worth visiting for its food scene alone, and with a whopping 69 Michelin-starred restaurants, the choices are limitless. From traditional dim sum to creative concepts in which East meets West, the best restaurants in Hong Kong offer a multitude of cuisines that will keep you interested.
The blending of two cultures can be seen in the way that Hong Kongers go about their daily meals, which stand at five a day. A vestige of the island's colonial past, afternoon tea is enjoyed at 3pm, consisting of sandwiches and tea, while the day ends on a Chinese note with sui yeh – translated to "midnight snack" – which is eaten anytime from 9pm.
While the many hawker stalls that line Hong Kong's streets offer smaller meals during the day, Michelin-starred venues helmed by world-famous chefs are where it's at for the main evening course. Fine ingredients, vintage wines, and outstanding cooking techniques make for a food lovers' paradise. Read on to find out which venues feature in Elite Traveler's list of the best restaurants in Hong Kong.
[See also: Discover Deserted Beaches in Hong Kong]
Man Wah
Man Wah (pictured above) has been wowing guests with exquisite Cantonese fare since 1968. Located on the 25th floor, the restaurant has long boasted one of the best views of Victoria Harbour in the city, and a recent renovation has revitalized the space with a deep blue color palette, embroidered art panels, and brass accents.
Executive chef Wing-Keung Wong, who has over 40 years of experience working in restaurants, pays homage to the history and traditions of Cantonese cooking. However, he also brings a bit of creativity to the table with dishes like deep-fried matsutake mushroom pudding, a veg-forward reinterpretation of a Qing Dynasty delicacy.
Caprice
With a wood-paneled cellar that houses Hong Kong's largest selection of artisanal French cheeses and carefully selected wines from Burgundy and Bordeaux, epicures flock to three-Michelin-starred Caprice for the restaurant's fresh, innovative twist on French cuisine. Try chef de cuisine Guillaume Galliot's signature dish, Racan pigeon from Maison Bellorr cooked in a cocoa pod and accompanied by salsify, puffed potatoes, and cocoa jus. In addition to its culinary delights, the restaurant's setting is worth a visit in and of itself. Located at the Four Seasons Hotel in the Central district, floor-to-ceiling windows frame first-class views of Victoria Harbour.
T'ang Court
For the past five years, T'ang Court has maintained its three-Michelin-star rating by wowing guests with a dining experience fit for royalty. The restaurant focuses on Cantonese cuisine with a generous menu featuring updated classics like sauteed prawn and crab roe, baked oysters with a port glaze, and baked stuffed crab shell with onion. The service is exemplary, and sumptuous decor recalls the Tang Dynasty with traditional red accents and Chinese artwork.
L'Atelier de Joël Robuchon Hong Kong
Formerly owned by the late chef Joël Robuchon, who still holds the record for the most Michelin stars ever, L'Atelier de Joël Robuchon is in the luxury shopping center, the Landmark. Serving up modern French food in small portions, the restaurant draws inspiration from the simplicity of Japanese cuisine, delivered in a vibrant atmosphere much like that of a tapas bar.
While seated at a counter that wraps around the open kitchen, guests can watch chefs prepare dishes right in front of their eyes using a range of ingredients from countries all around the world. Marvel at La Caille, a composition of free-range quail with foie gras and truffle mashed potatoes, or Le Caviar Imperial, a fun exhibition of Sologne Imperial caviar.
Summer Palace
For an evening of authentic Cantonese cuisine in a beautiful setting, Summer Palace fits the bill. Spearheaded by chef Leung Yu King, the restaurant focuses on using traditional ingredients to create classic dishes. Located on the fifth floor of the Island Shangri-La, one of Hong Kong's plushest hotels, an interior that evokes the grandeur of traditional banquet halls complements quintessential Chinese creations, including beggar's chicken, man tau, and braised abalone.
8½ Otto e Mezzo – Bombana
Owned by Umberto Bombana, one of the premier Italian chefs in all of Asia, 8½ Otto e Mezzo – Bombana is the only Italian restaurant outside of Italy to have gained three Michelin stars – and it certainly lives up to the hype. Located in Landmark Alexandra, the restaurant serves up homemade pasta and secondi that change with the seasons. With a bustling atmosphere and warm, unpretentious hospitality, Otto e Mezzo Bombana is a gem of a restaurant that prides itself on delivering a truly Italian experience.
One Harbour Road
With its recently refurbished vintage interiors and serene water features, One Harbour Road makes you feel like you're dining in a 1930s-era Chinese mansion. A quick look out of the floor-to-ceiling windows, however, soon brings you back to the 21st century with views of Hong Kong's world-famous Victoria Harbour and the modern IFC and ICC towers.
Located at the five-star Grand Hyatt, the restaurant serves up traditional, homestyle Cantonese cuisine, using the highest quality, seasonal ingredients, which has earned it a vast following among locals. Try the steamed garoupa fillet with Hua Diao wine and egg white or the Wagyu steak with foie gras.
hongkong.grand.hyattrestaurants.com
Hutong
Hutong offers some of Hong Kong's finest northern Chinese and Sichuan cuisine in an atmospheric dining room, which sets Sino-chic interiors against sensational views of the city. Diners can choose from an expansive variety of full-flavored, spicy, and aromatic dishes, with a wide-ranging wine selection to match. Try the Ao Yun tasting menu featuring aromatic Peking duck and crispy lava dumplings filled with egg yolk custard sauce complemented by a glass of Ao Yun 2017 produced in the foothills of the Himalayas at Moët Hennessy's Shangri-La winery.
Amber
Since Amber opened in 2005, Dutch-born chef Richard Ekkebus's contemporary French cuisine with an Asian twist has won him numerous awards, two Michelin stars, and earned him a place on the Elite Traveler's Top 100 Restaurants in the World.
The restaurant's most recent revamp has ushered in a new dining room dominated by organic curves and gold accents along with exclusively prix-fixe menus that celebrate consciously sourced ingredients highlighted by classic French technique. With a new focus on sustainability and special dietary needs, the menu now offers dishes that are completely vegetarian and gluten-free. Ekkebus has even modified the recipe for the previous menu's iconic sea urchin to use plant-based oils.
Sushi Shikon
When you step into Sushi Shikon on the seventh floor of the Landmark Mandarin Oriental, you're immediately transported to a Tokyo sushi bar. Executive chef Yoshiharu Kakinuma works closely with his mentor Masahiro Yoshitake to bring the excellence of Yoshitake's original Ginza restaurant to Hong Kong, and their meticulous attention to detail has continued to earn the establishment three Michelin stars every year since its opening in 2014. Japanese art and a grand hinoki counter set the scene. Highly-trained chefs craft seasonal delicacies with ingredients flown in from the infamous Toyosu market. And a thoughtfully curated sake selection rounds out the experience. If it's on offer, order the Shimane abalone steamed in sake for seven hours.
Lung King Heen
Helmed by executive chef and Hong Kong culinary veteran Chan Yan Tak, Lung King Heen was the first Chinese restaurant to receive three Michelin stars, a rating it continues to maintain more than a decade later. Everything on the extensive menu is superb. Book well in advance for the popular dim sum lunch and a chance to nibble pineapple pork buns or dig into a helping of crispy suckling pig wrapped in Chinese pancakes for dinner. No matter what you order, flawless technique and delectable flavors will keep you coming back for more.