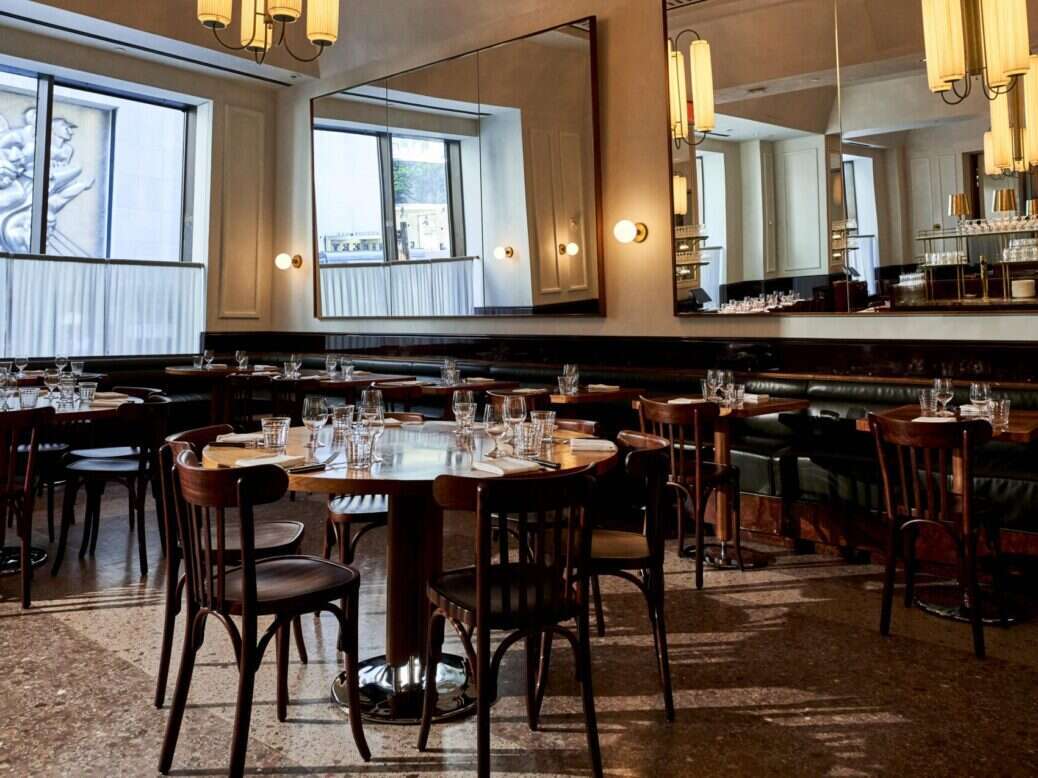 This summer, the team behind NYC icon Frenchette branched out with the opening of an all-new restaurant in the Rockefeller Center: Le Rock.
As the latest venture from celebrated duo Lee Hanson and Riad Nasr (formerly of Balthazar, Pastis and Minetta Tavern fame) the opening has got the city's foodies talking. Like its Tribeca sibling, Le Rock has artfully captured the timeless class of an authentic French bistro and added a drizzle of that New York je ne sais quoi. "It's classic in our own way," says Nasr. "We wanted to create something with longevity that feels like a treat to be there."
Le Rock opens as part of the Rockefeller Center's recent culinary revamp, which has seen a multitude of new spots happily calling the destination home.
[See also: Verzeroli's Veg-focused Le Jardinier Returns to New York]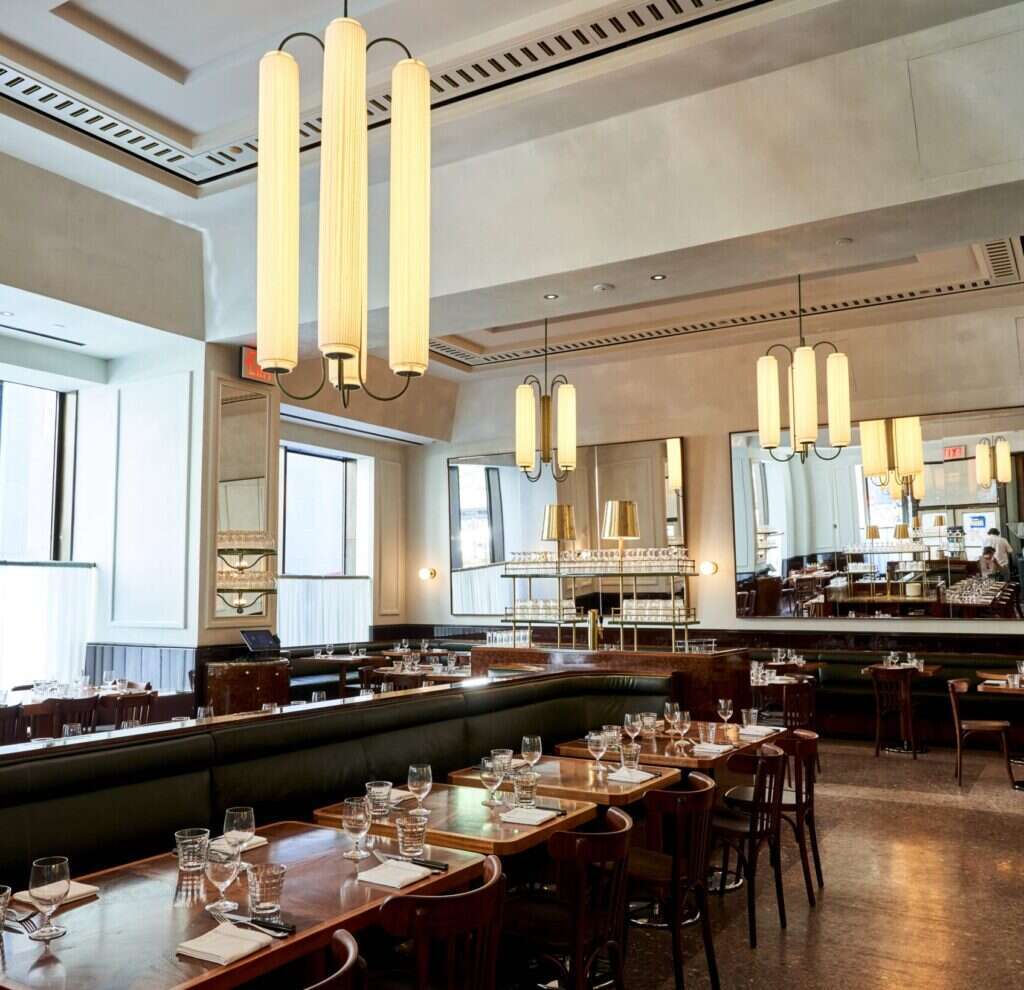 Chef
Entrusted with the kitchen at Le Rock is executive chef Walker Stern, who takes on this new project having previously co-owned Brooklyn favorites Battersby and Dover. Having trained in the kitchens of Alain Ducasse, Stern was a confident choice for Le Rock.
Calling on his classic culinary training Stern is already seamlessly blending traditional French cooking with a hint of that super-cool, New American style that diners so adored at his previous ventures.
Menu
Le Rock's menu is divided into two sections: Cette Semain (This Week), which will focus on regularly changing and seasonally driven dishes; and Tout Le Temps (All the Time), where diners will find a selection of well-loved favorites, rooted in French culinary tradition.
Bison steak swimming in a fiery pepper sauce and served with super-skinny frites; roasted chicken with espellette peppers; and sweetbreads with broccoli and polonaise all stand out as highlights, as do the selection of appetizers served with a fresh Frenchette Bakery baguette. However, while the restaurant proudly marks itself as being 'French inspired', there's clearly plenty of other international influence too, with the likes of Falafel served with cucumber yoghurt and Pilaf rice with squash both featuring on the menu.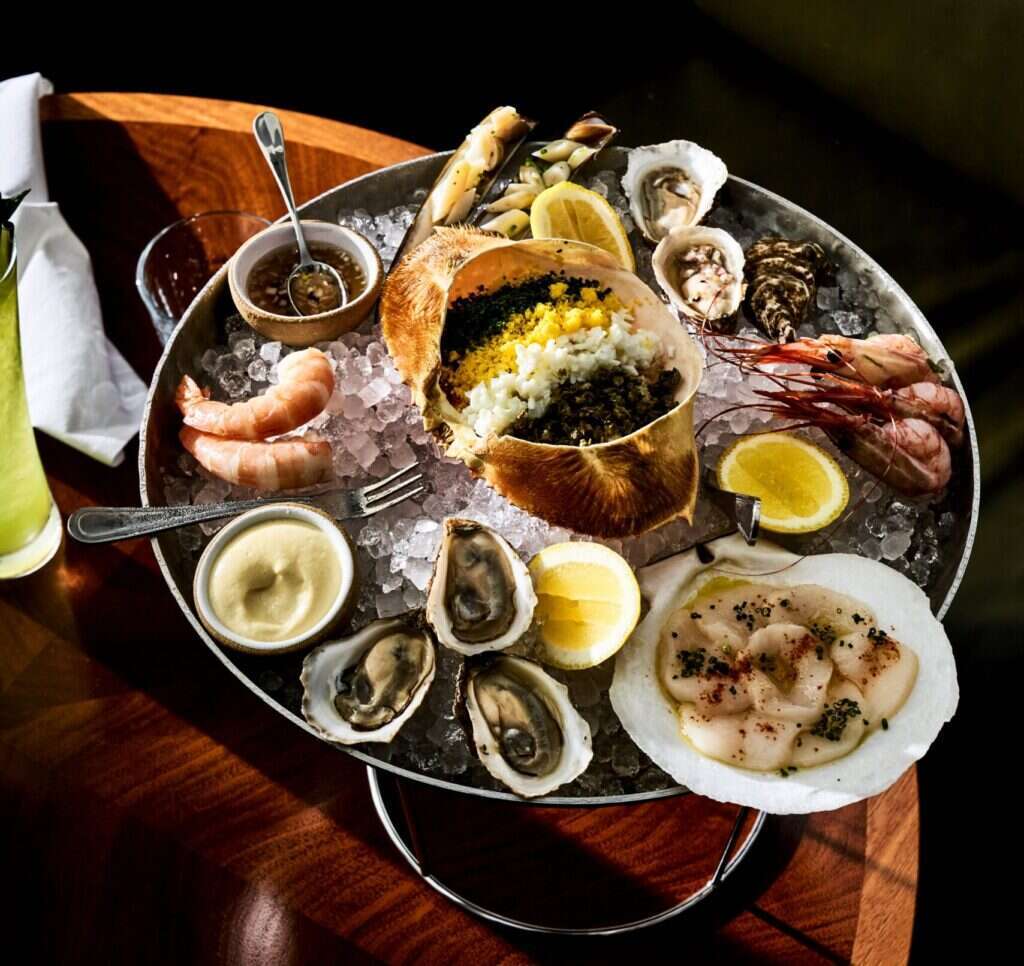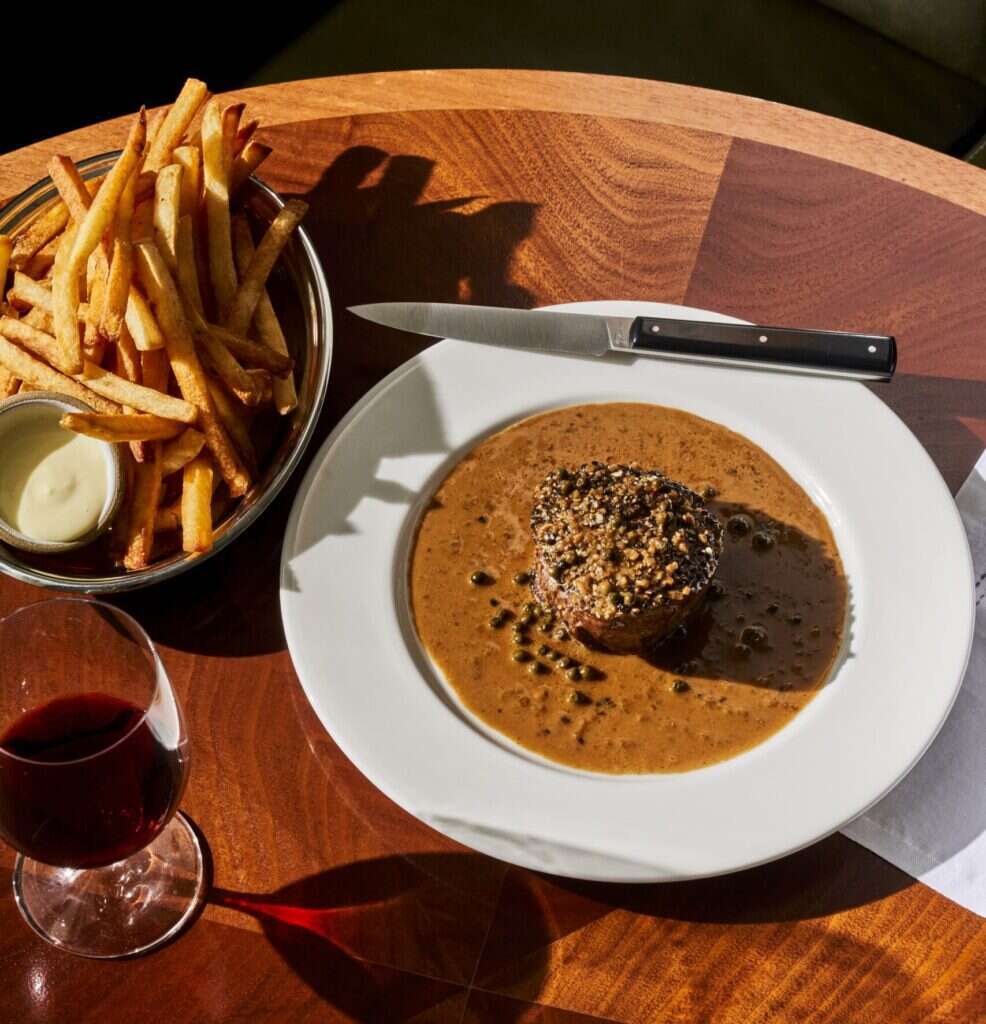 Paying homage to classic New York oyster bars, Le Rock also has a dedicated Coquillages section, complete with a full complement of fresh shellfish, from oysters on ice to live scallops. Little pairs better with a glass of chilled champagne.
And naturally, as should be the case for any French-inspired restaurant worth its salt, Le Rock's wine list is not to be messed with. Wine director Jorge Riera has created a 200-strong list of labels that not only features some well-known big hitters, but also shines a light on some lesser-known producers that honor low-intervention approaches. The cocktail menu is stellar too, with some fun takes on the classics.
[See also: Al Coro Restaurant Opens in Former Del Posto Space]
Interior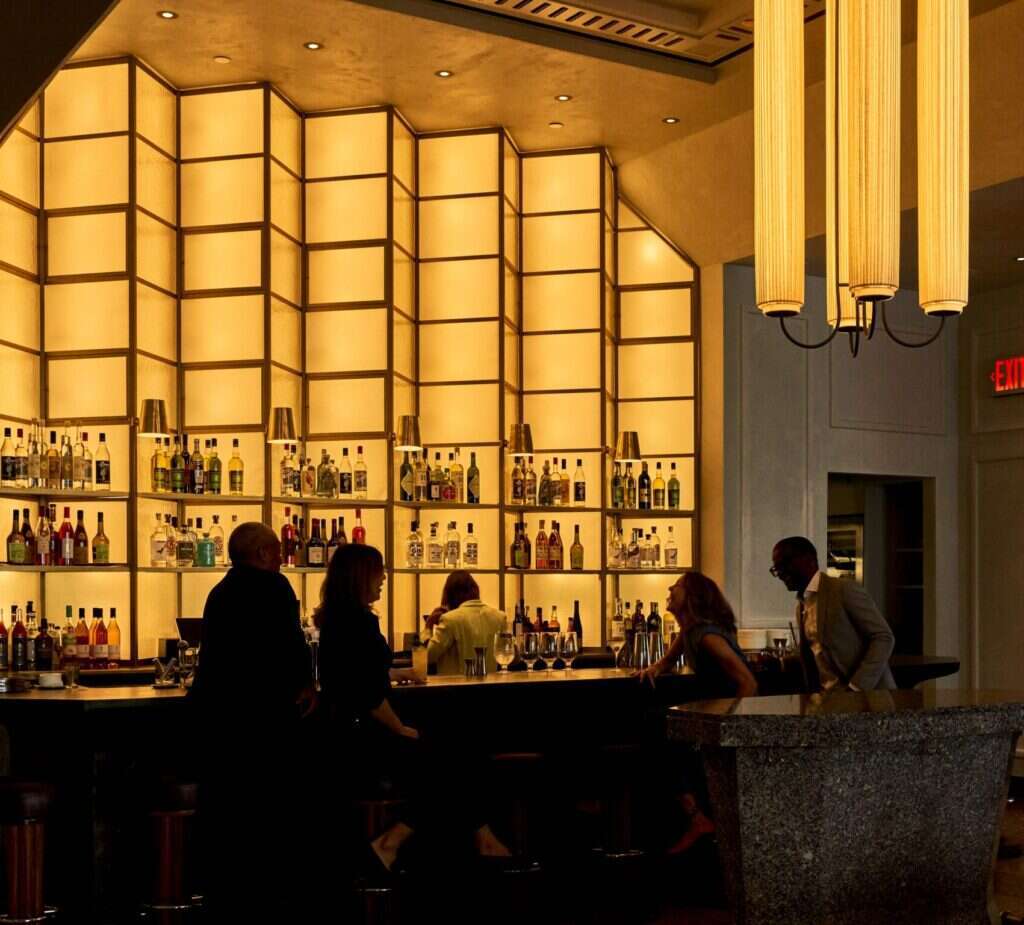 In true New York style, Le Rock's interiors are a cool mix between old-school glamour and new-age casualness, with artfully undone plastered walls confidently sitting next to chic brass details and burled wood tables.
Responsible for bringing the 130-seat restaurant to life was local interior design firm, Workstead. The Rockefeller Center's Art Deco structure played as key inspo for the finished result, with Workstead adding in a healthy dose of it's own light and airy signature style.
As well as the main dining room, Le Rock also boasts a separate bar area, complete with a striking double-height brass bar back, crafted as a one-off by New Format Studio.
Le Rock, 45 Rockefeller Plaza, New York City, NY 10111, lerocknyc.com