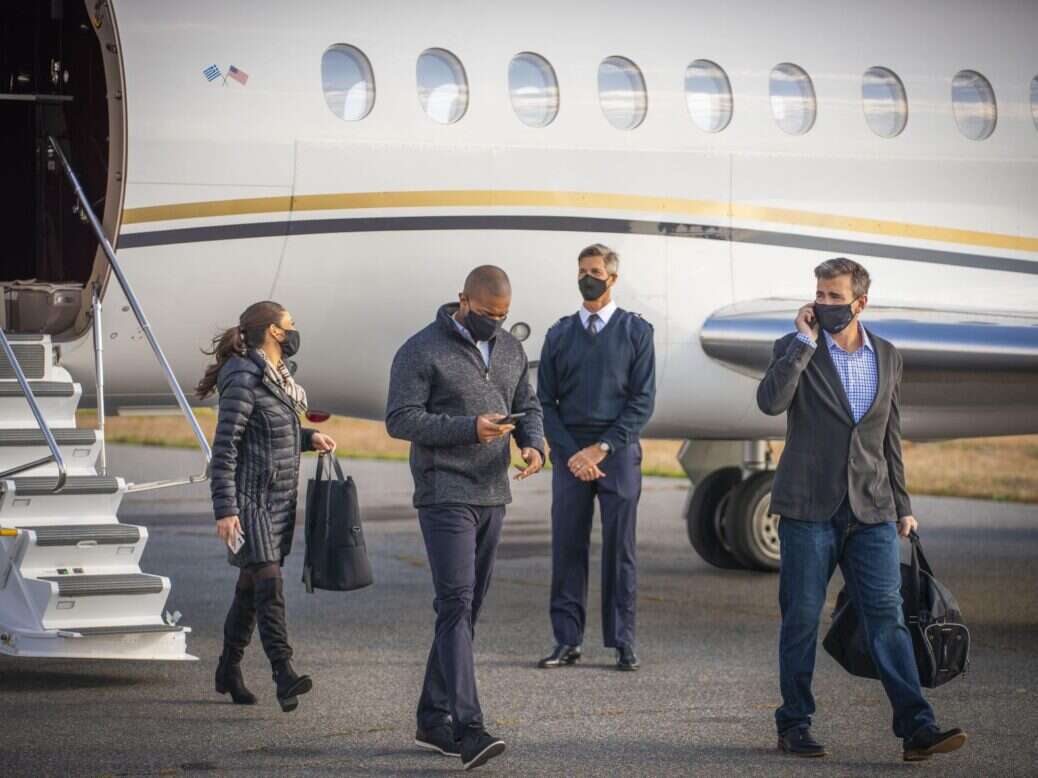 Sentient Jet is not one to follow the crowd. The company's founder invented the very first jet card back in 1997 giving customers the flexibility to fly privately without having to buy an aircraft or invest in fractional ownership.
Over two decades later, the private jet card seller is continuing to push boundaries and shape the industry. Following the launch of its comprehensive sustainability program in 2021, the company partnered with 4Air to offset 300% of emissions across over 30,000 flights throughout the year.
Taking things one step further than traditional sustainability initiatives, Sentient Jet chose to offset other aviation emissions including water vapor, nitrous oxide and aerosols which are also produced – but rarely spoken about – when flying. Going forward, the private jet card seller's parent company Flexjet has set its sights firmly on the electric vertical take-off and landing vehicle (eVTOL) and Sustainable Aviation Fuel (SAF) market in the hopes of paving the way to a greener future for aviation.
As the industry continues to adjust to the surge in demand for private flying induced by the pandemic, we sat down with the CEO of Sentient Jet, Andrew Collins, to get the lowdown on the biggest travel trends to expect in 2023 and why sustainability is still top of the agenda.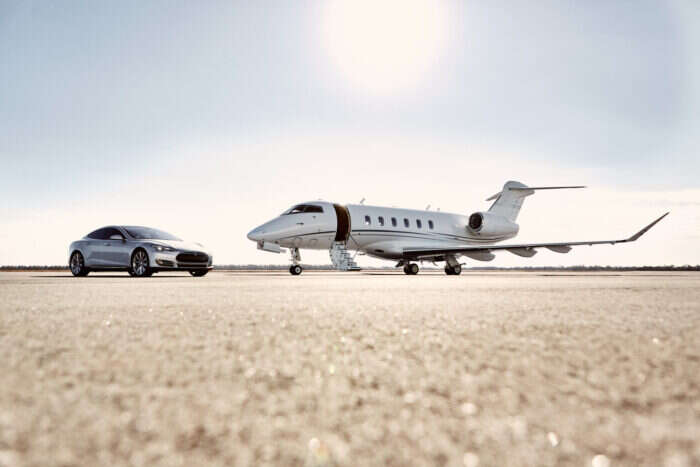 [See also: How Jet Charter Companies are Going Green]
How have you seen the pandemic impact private aviation?
I think the first stage was really where people started to recognize that private aviation was a very discreet way to fly. If I was going to fly commercial, especially during the first year of the pandemic, the exposure points and possibility of getting infected was high.
In private aviation, you could contain that so you could get from your house to a Fixed Base Operator and get dropped right at the jet where you're only really going to see the crew. So, there was this gradual momentum around the ideology that flying private could be this utility to allow you to maintain a lifestyle and not have the exposure level.
What about when restrictions began to ease?
Especially when widespread vaccination started in 2021, we began to see that 'revenge travel' concept. When the world opened back up, everybody wanted to fly; I'd never seen anything like it and I've been working in private aviation now for about 18 years. It was one of the most intense times I've seen. In 2019 we did something like 19,000 flight legs (of at least two hours) and in 2021 that rose to 30,000.
We're now in this third stage where we have a whole new base of customers that came in during the pandemic and they're using [our services] selectively. So we're seeing spiky weekends and days but I think people are back to a little bit of normalcy with scheduling and our weeks are a little smoother.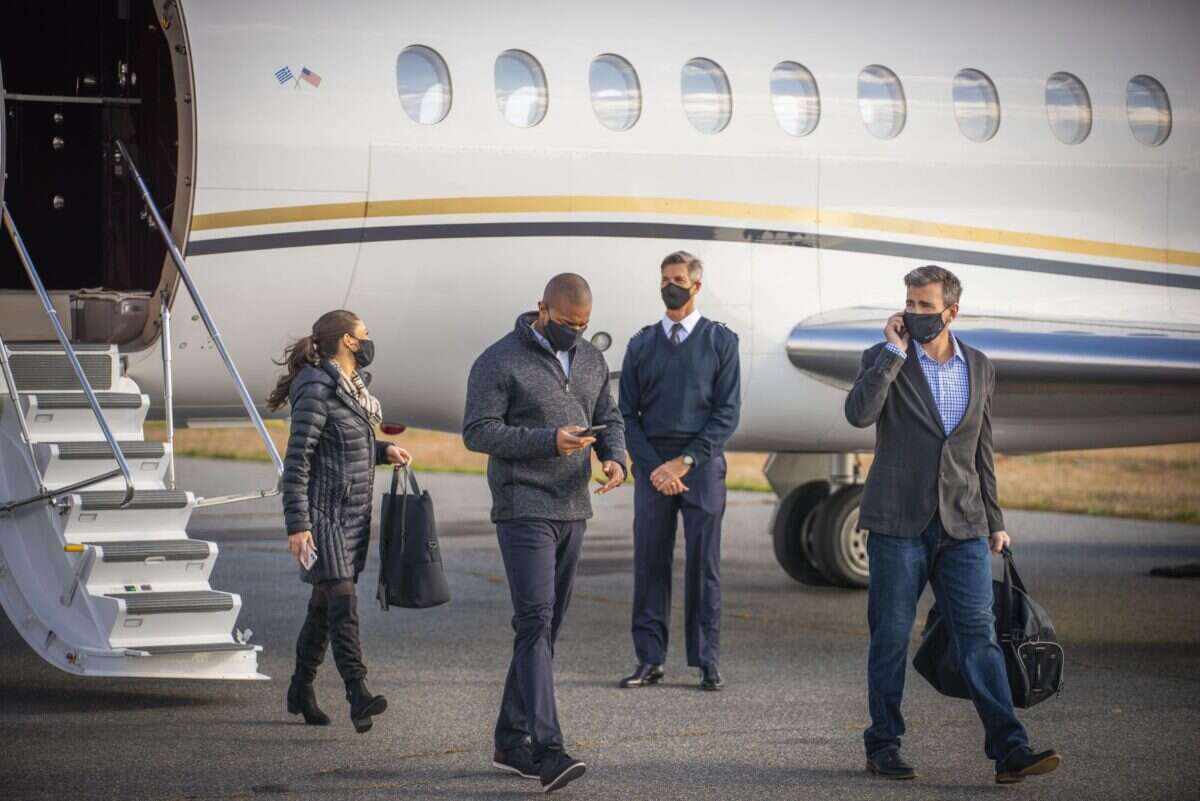 Going into 2023 do you think the soaring demand for private aviation will continue as life gets back to 'normal'?
Right now, I feel like we'll see a fairly consistent volume as we saw in 2022. I think a good portion of the people that used our services during the pandemic that might not have been exposed to private aviation before will maintain some kind of relationship with it which is great for the industry.
How do you think travel habits are changing?
People aren't traveling the same; they're combining leisure and business in what some people are nicknaming 'bleisure'. We looked at the metric level and found that in 2022 and coming into this year people were staying on average an extra day across all trips that we looked at.
What that says to me is that the flexibility that people have and the way that they can conduct business right now is fuelling the volume that we're seeing. I'm not yet seeing a full return to business travel, though, which is really interesting.
At the moment we're seeing around two-thirds of our clients are flying for personal reasons, and one-third for business, whereas back in 2019 I would have told you around 60% of our flying was business or corporate-related.
As well as taking longer trips have you seen private flyers traveling further?
International has gotten far bigger than it once was. Especially this past peak period, we saw a lot of long distance flying and an increase in the use of large cabin aircraft with groups of 12 people or more.
We're now seeing people that are doing trips that are 6, 7, 8 hours in duration; I think there's a big trend there. I think people are starting to feel that the world is a lot smaller and time is far more valuable.
Sentient Jets recently introduced a text service for customers to book flights; what was the thinking behind this?
We were handling such a high call volume and email requests. I was driving to work one day and it hit me that we still hadn't leveraged an organic communications technology that everybody was using: text.
A lot of folks like to be in control and retain anonymity so we started to develop this concept where you could simply text our number 24/7 and an automated attendant could quote and book you a flight in less than 60 seconds.
We're still in the throes of driving the adoption within our client base but we already have a lot of customers using our mobile app which, this year, we expect to account for about 40% of bookings.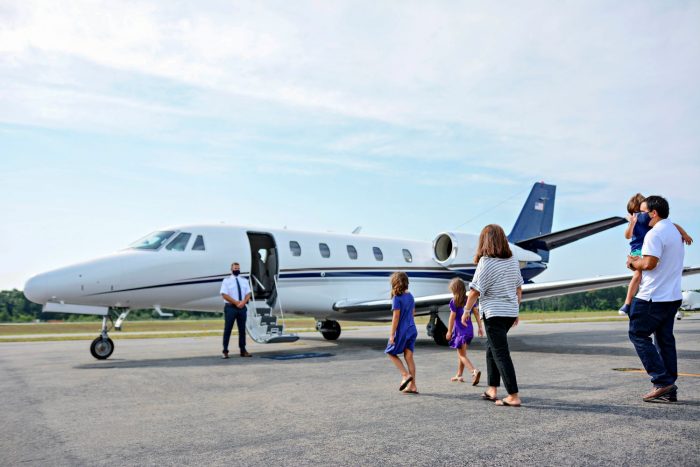 What made you decide to offset 300% of carbon emissions for every flight?
The way that we position ourselves is that [Sentient Jet] is a more thoughtful way to fly. So instead of offsetting 100% of emissions, we decided to offset 300% and cover water vapors and aerosol too. In the first half of last year, for instance, we offset enough to be the equivalent of planting over 5 million trees or providing energy for a town in the US for a full year.
Have you got any other sustainability initiatives in the pipeline?
Our parent company (Flexjet) is an investor in SAF and we're going to be looking at how to work with operators who are using it. It's really only creeping into the market right now, partially because of costs and partially because of the technology but we've made significant commitments.
I would say it's just a start. We've also placed an order for 200 electronic vertical take-off and landing vehicles eVTOLs with Eve because the world is moving towards more sustainable electric transportation. Really the goal is to begin to become experts in the operation of what resembles eVTOLs as well as traditional turbojets. We're very excited to be a part of it.
Where would you like to see the biggest changes in the wider industry?
I think the equipment manufacturers have some supply chain work they need to do to ensure the aircraft are far more cost-efficient. I would also like the industry to really invest in sustainable initiatives. In some cases, we've been working with operators for 20 years and I would like to see them evolve and start working with SAF as it becomes more widely available.
I also think one of the things you'll see from us and hopefully others is that we're going to get to a point where, if you're working for a corporation, you're going to have to show how you travel from an environmental standpoint and have some accountability. I think having the ability to have a real measurement of how many metric tonnes you offset and what that means on an individual level will be really important going forward.
[See also: Most Innovative Jet Providers of the 21st Century]