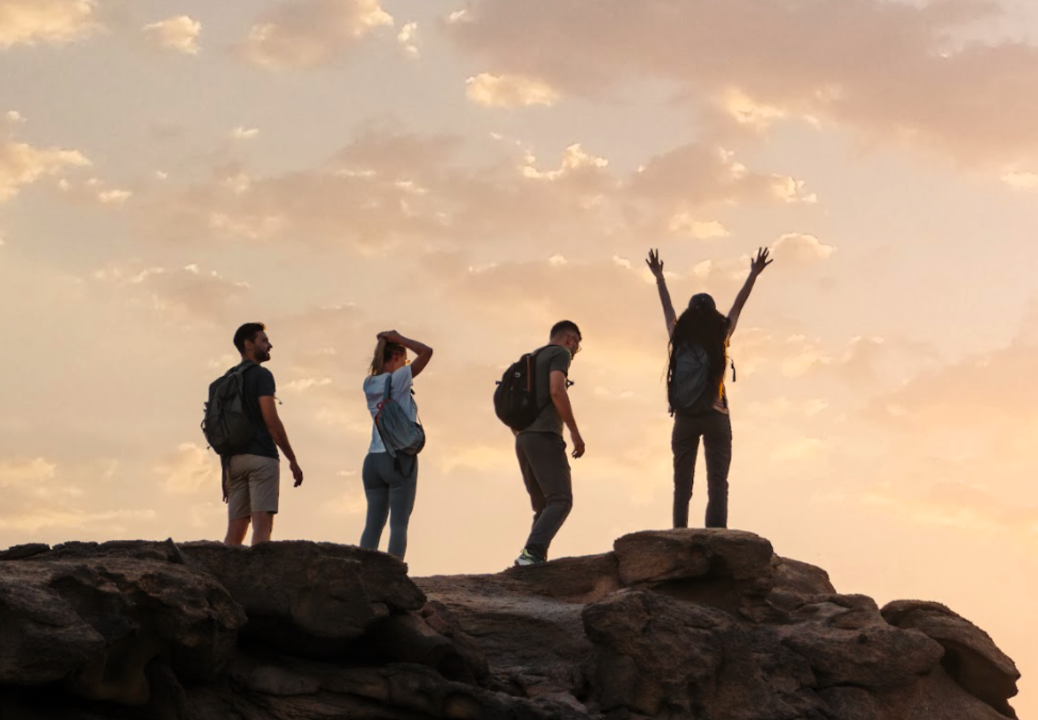 Traveler expectations are higher than ever. Many visitors expect an experience that harnesses the thrill of adventure and a sense of place, yet is also wrapped in luxury. Red Sea Global — the multi-project developer that's revitalizing the Kingdom of Saudi Arabia's Red Sea region across sites like The Red Sea, Amaala and the freshly announced Thuwal Private island — is set to achieve just that.
As Saudi Arabia expands its tourism offering, adventure experiences across land, sea and air are set to play a key role. Developing new industries that have never had an opportunity to thrive in this area is just the beginning. These experiences are set to highlight the landscape's unique culture, heritage and history, while engaging with the local community and promoting the concepts of sustainability and environmental regeneration.
"One element that makes The Red Sea so distinct is the rich history and diversity that can be discovered throughout the landscape," says Alaa Hammad, senior adventure operations manager at Akun. "Experiencing this area through the lens of adventure is an invigorating experience that can be enjoyed by everyone. From families looking for new experiences to share together, to seasoned thrill seekers searching for the next rush, The Red Sea is set to satisfy adventurers of all kinds."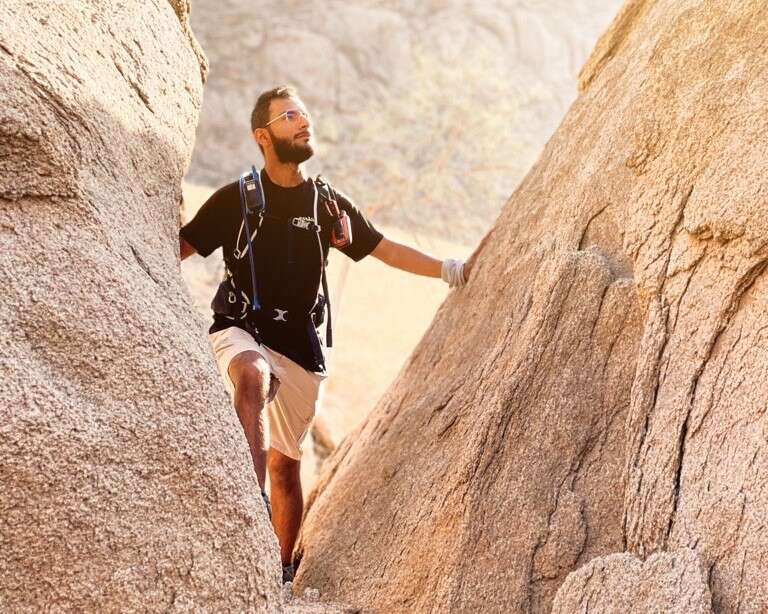 Akun is the organization tasked with delivering best-in-class land-based adventure tourism across The Red Sea and Amaala. Launched in April of 2023, the Red Sea Global brand is currently working with its partners to undertake a vast study of the region to determine the viability of numerous different adventure-style activities.
From relaxed activities like hiking and exploring the area's wide variety of trails, visiting ancient sites and ruins, and witnessing live music performances from local artists, to more high-octane experiences like rock climbing and mountain bike riding. Even with such a roster of activities, ambitions remain high and Akun is already currently undergoing preparations to expand this extensive offering.
The first guests having recently arrived, this new industry has also given rise to entirely new opportunities for the local populous. Sara Alsayed and Faisal Alangari are both senior trail guides who play a lead role in revealing this area to new visitors. "Previously hiking trails was just a hobby of mine," says Alangari. "Now I have been able to transform my passion into a career."
[See also: How Red Sea Global is Re-writing Sustainable Development]
Creating an authentic adventure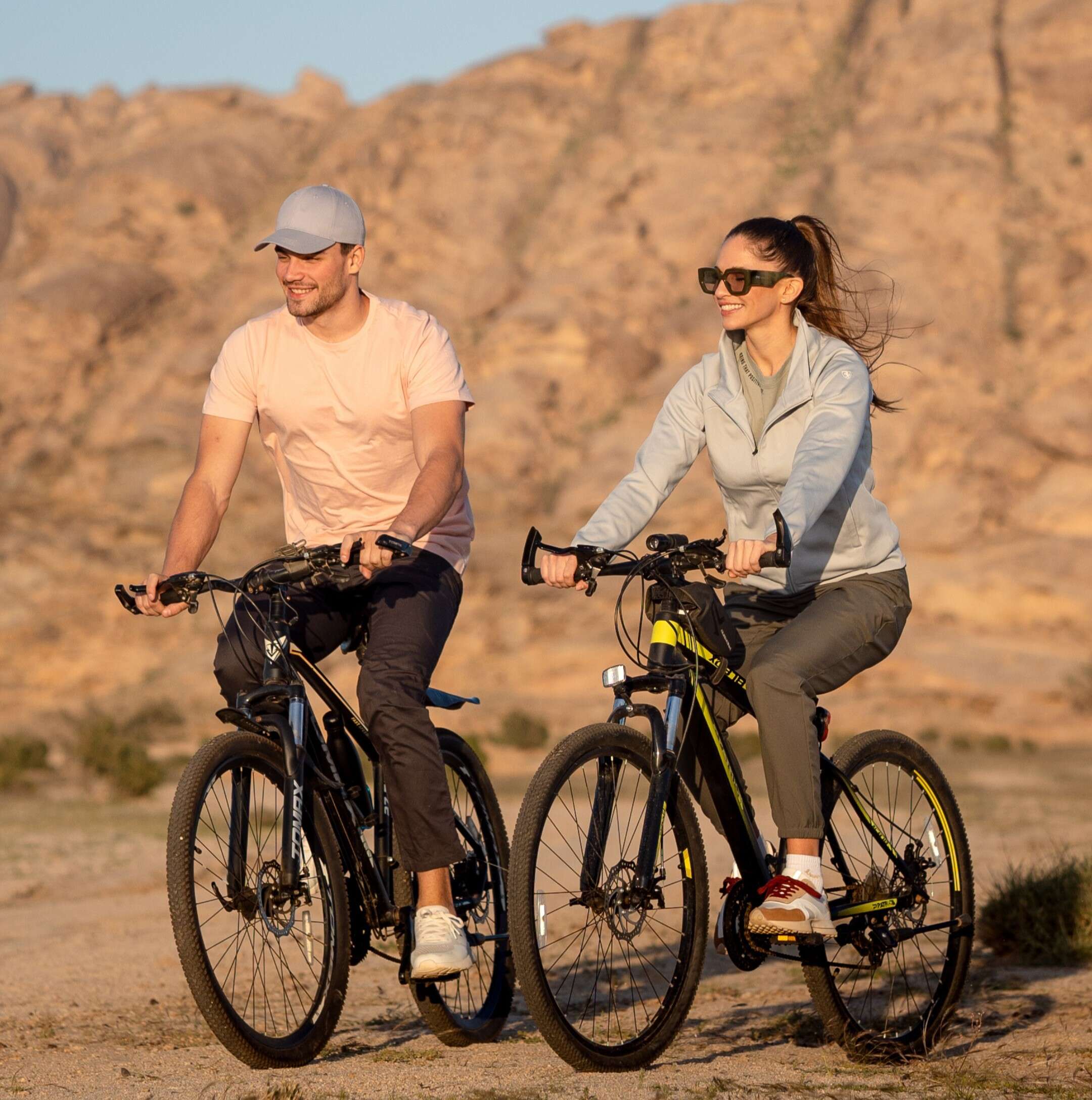 One of the most important elements of this style of tourism is authenticity. Visitors are seeking a raw, natural experience, but also expect a certain degree of quality. Akun is taking steps to ensure both aspects are delivered to the highest standard. While an important part of adventure is stepping into the unknown, safety is, of course, always the top priority.
"We have worked incredibly hard to ensure that this rugged landscape can be explored safely," says Alsayed. "Our guides are well trained in safety procedures, as well as fields that allow them to enhance the guest's experience."
So, while the role of the guide is to ensure exploration is safe, they are also equipped with knowledge regarding local plants and animals as well as geology and culture. One way to ensure an adventurous experience maintains its authentic edge is by using the finest team of local guides. This allows the experience to remain true to the area, while also being as informative as possible.
"Visiting the area around The Red Sea is like traveling between different dimensions," says Alangari. "The landscape quickly transforms from crystal clear water to mountains that can stretch almost 3,000 ft tall."
It's this variety that allows Red Sea Global to deliver a high-quality adventure experience that's also steeped in luxury. Travelers can fully immerse themselves in the environment, without having to stray far from the comforts of their luxury accommodation.
[See also: The Hotels and Resorts Bringing Luxury to The Red Sea]
Close links to the local community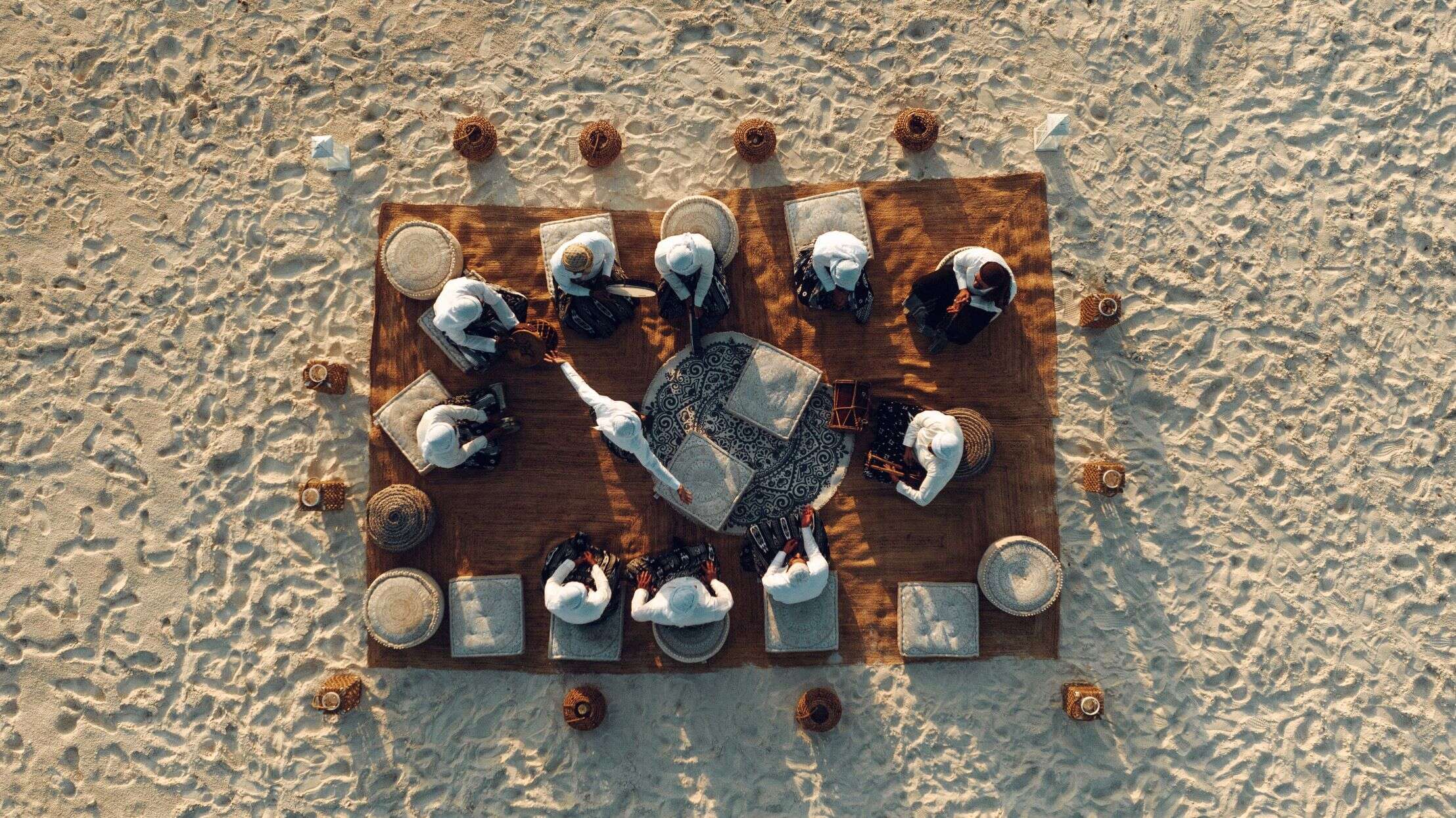 Since its inception, Red Sea Global has strived to ensure it develops the Red Sea in a way that's not only sustainable for the environment but also for the local population. When it comes to adventure experiences, Akun has embraced this approach.
"The main aim was to create experiences that benefit both visitors and the surrounding area," says Hammad, "We are achieving this by empowering and training the local community, enhancing their skills, creating jobs and providing opportunities for local voices to play an integral role within the operation."
Local craftsmanship is also integrated throughout the experiential offerings. With such a diverse and fascinating culture already existing along the Red Sea, by involving elements of local charm into the experience, it remains as authentic as possible.
[See also: John Pagano Sets Out Vision for Red Sea Global]
From live shows and performances by local dancers, to the opportunity to discover the story behind traditional Red Sea craftsmanship and meet local artisans, cultural experiences are often the most memorable parts of an adventure.
Traditional methods even filter down into Akun's sustainability efforts. Focusing specifically on hiking trails, every effort has been undertaken to limit the amount of new material being brought into the area. However, trails still need to be clearly marked for visitors.
"The solution was to use traditional objects, like rock cairns, once used to signify freshwater sources," says Alangari. "These objects clearly mark the route of the trail allowing visitors to know the right path to take."
Testing your survival skills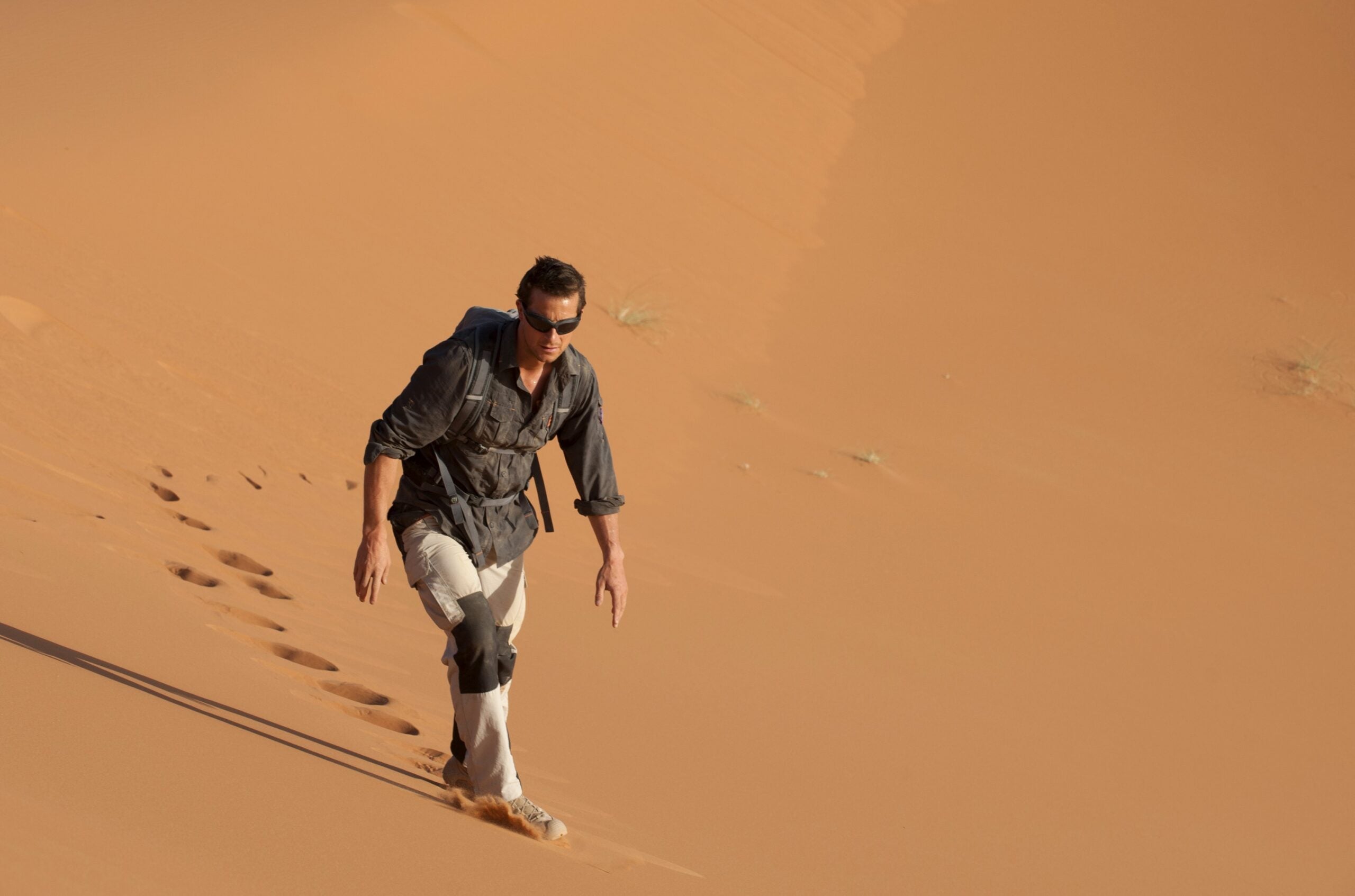 Those looking to push the limits of their survival skills and learn a few new ones will be thrilled at Red Sea Global's recent announcement of a partnership with Bear Grylls Survival Academy.
This will provide a variety of opportunities for outdoor enthusiasts to take part in team building, wilderness education and survival skills, on several different courses — all of which have been designed by the renowned survivalist and television icon.
"From its steep mountains to its deep wadi valleys, across sand dunes, canyons and coastlines, The Red Sea in Saudi Arabia has some of the most diverse natural environments we've ever seen," said Paul Gardiner, the managing director of Bear Grylls Survival Academy.
Similar to other Red Sea Global endeavors, the brand is committed to training locals who already have a passion for the outdoors, developing a new industry along Saudi Arabia's west coast and creating hundreds of jobs.
The first guests are beginning to arrive at The Red Sea, spoilt for choice with a multitude of offerings, ranging from tranquil hikes to riveting excursions across the sand on bikes. Red Sea Global and its partner Akun have developed this part of Saudi Arabia in a way that greatly benefits both visitors and the local population. The Red Sea is looking likely to become the next adventure hot spot.
To learn more visit redseaglobal.com
Visit the Red Sea Global Hub Page Here
[See also: John Pagano on Making The Red Sea Project a Reality]