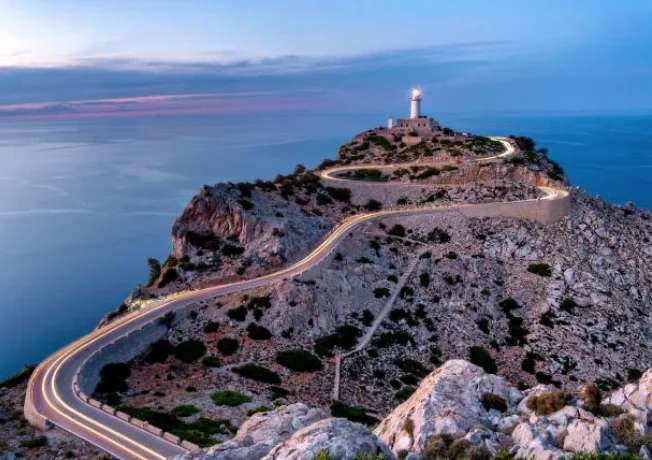 The abundance of spectacular cycling spots in Spain can make it difficult to decide which to choose. Mallorca offers some of the best bike-friendly roads, as well as beautiful coastlines and Spanish architecture that have together earned it the reputation of being the crown jewel of Spain's Balearic Islands.
Down in the Canary Islands, timeless popularity and year-round warmth always generate huge appeal. Tenerife contains Spain's highest mountain and Gran Canaria similarly comprises the fascinating dormant volcano, Pico de las Nives, in addition to Europe's most challenging climb.
Offering-friendly cycling paths paved atop old railway tracks, Catalonia's Girona is amateur-friendly and allows for a peaceful peddle. And the small town of Sierra Nevada presents some of Spain's toughest climbs which yield stunning summit views. Wherever you chose to pedal, there is unmatched cycling scenery in Spain, we hope that this detailed delve into some of Spain's most popular cycling spots helps you to decide.
[See also: The Best Road Trips in Spain]
Mallorca
Mallorca is the Mediterranean cycling capital. Attracting volumes of both professional and holiday cyclists due to its stunning views and bike-friendly roads, it is one of Spain's most popular cycling destinations.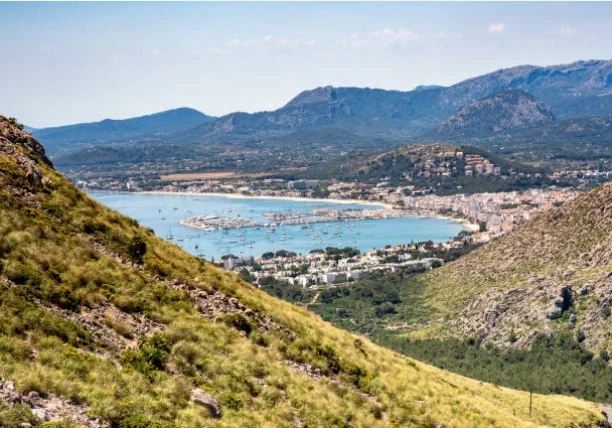 A cyclist favorite is the Port de Pollensa to Cap de Formentor route. Due to the popularity of the north of Spain, many favor the smooth roads and epic landscapes of this 25-mile ride. As you pass through the vast viewpoint of El Mirador de Sa Cruenta and push forward to the nautical peak of Formentor Lighthouse, expect to pass spikey precipices, wind through serpent paths and witness sunset skies setting over the sea once you arrive at the beautiful Cap de Formentor.
While embarking on this adventure, stay at the luxury, adult-only retreat, Can Aulí in Pollenca. Housed in a 17th-century mansion, Can Aulí embodies a languid, Mallorcan lifestyle that radiates historical charm subdued by neutral tones. Suite Can Aulí is the most superlative room that comprises two spacious areas and a 366-sq-ft private terrace.
The eco-retreat is located at the foot of Sierra de Tramuntana, a beautiful nature expanse that was declared a World Heritage Site by UNESCO and is a much-loved cycling destination. The resort offers bike rentals and biomechanics, a garage, maps and a cycling centre in addition to three curated routes to cultivate the best cycling experience during your stay in Spain.
[See also: The Best Restaurants in Mallorca]
Tenerife
The best time to strike a balance between Tenerife's indolent warmth and bearable cycling heat is during the winter months. Escape from the cold of home to the land of "eternal spring" as Tenerife maintains a harmonious heat all year round, never reaching the soaring heights of Spanish mainland temperatures while offering equally stunning sights.
A recommended ride in Tenerife is through the charming old town of La Orotava, up to Spain's highest mountain, Mount Tiede. The view at the top of the 61-mile climb with a total ascent of 8,947 ft is well worth it.
Warmly orange rooftops and swaying palms will coax you through La Ortova's urban landscape and lead you into the depths of nature. The Rosa de Piedra rock formation is one of the many intricacies of nature that you will observe on this ride. Views from the Izaña astronomical observatory in the Teide National Park are also easily accessible on this route, inviting invaluable stargazing and sunset views. The mountainous beauties of the park itself are also volcanically vast; Mount Tiede's enveloping shadow enthralls not only passers-by but also casts the largest shadow over the Atlantic Ocean.
[See also: The Top Adrenaline-Inducing Adventures in Spain]
Following this five-hour pedal, be sure to loop back to La Ortova and rest at Hotel Botanico & Oriental Spa Garden resort. Awarded as the best hotel spa in Europe and the Mediterranean, Hotel Botanico offers 6.2 acres of subtropical gardens meaning that you need not leave behind the serene views of your cycle but continue to enjoy them from the comfort of this safe haven.
Other facilities include a spa, varied fine-dining cuisine and food market to revitalize both body and mind following intensive the intensity of cycling in Spain.
[See also: Angler's Paradise: The Best Fishing Destinations in Spain]
Sierra Nevada
The Sierra Nevada mountains boast some of the toughest climbs in Spain, attracting cyclists from all over the globe who wish to test their endurance and climb sky-high. Only 6.2 miles away from Costa Tropica, Sierra Nevada flaunts year-round warmth and the best winter climate in mainland Europe, making it an ideal cycling destination in later months of the year.
Sierra Nevada's most spectacular climb is La Carretera de la Cabra, or The Goat's path. Formerly a road used by mule drivers transporting fish from the coast to the markets in Granda city, the path offers a smooth assent.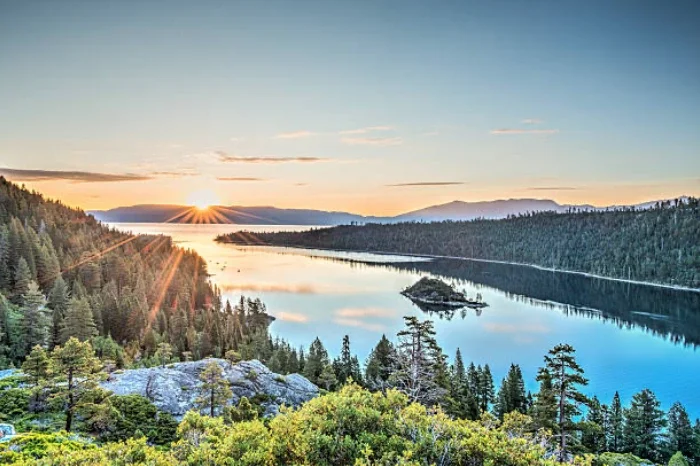 Twenty-two miles of steady gradient (averaging 5%) which peaks at 4,455 ft above sea level comprise the journey on The Goat's Path. Starting at the seaside town of Almunecar, prepare to pass through plantations of avocados and through the small towns of Otivar and Jete, before biking through the barren planes of Vega, Granada and the famous El Suspiro del Morro.
Just over 15 miles of flattened road allows a breath of release before the final push to the summit. Although slightly steeper than the rest of the climb, the vast valley view teases an incredible end-point view.
We recommend staying at Hotel Palacio De Santa Paula, Autograph Collection, that's King Bishops Suite offers a majestically marble interior. The hotel is also only a short cycle away from Bicicletas La Estación, a store offering a premium bike rental service including electric, road, trekking and mountain bikes.
[See also: Off the Beaten Track: The Best Ski Resorts in Spain]
Gran Canaria
Much like Tenerife, this Spanish Canary Island never ceases to please with its unwavering warm temperatures. As a result, the most popular time for cycling here tends to be winter, when races commence and cycling brands head for stunning photoshoots.
Although not as famed as its neighbouring islands Tenerife and Lanzarote, Gran Canaria presents a diverse cycling landscape. The dormant volcano Pico de las Nieves is a prominent centerpiece of the island, and both the urban landscapes of areas like Maspalomas and more rural ones like Ayagaures are available for exploration.
[See also: The Most Beautiful Wineries in Spain]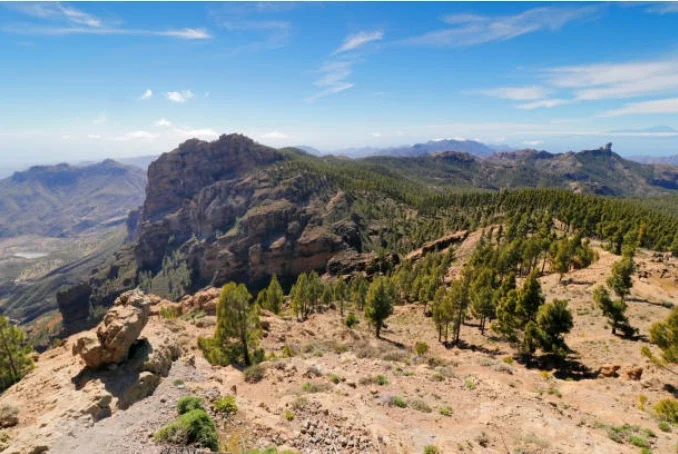 Pico de las Nives presents many cycling routes that can be taken to enjoy the island's heights. Cycling via GC60 is perhaps the most popular, offering a challengingly steep climb (roughly 6,234-ft of vertical ascent) that is alleviated by frequent short descents. The route leads up to the sacred monument of Roque Nublo meaning 'rock in the clouds' where cyclists can dismount to view the skies at eye level.
The most popular route, however, is the Valley of Tears which, as its name implies, is not for the faint of heart. Voted the hardest climb in Europe, this 15.5-miles ascent followed by an additional 6.8-miles of ramps is a test of both endurance and confidence. The top of this ascent is located at 4,462-ft above sea level which of course means that it is very much worth the view.
If you are struggling to decide between the two or want to explore the entirety of Gran Canaria, head to Cycle Gran Canaria for a six-day guided tour. The epic trip includes stays at luxury hotels across the island and will end with a huge celebration of your cycling success. Road, MTB and e-bike rental are also available and all hotels visited are bike-friendly.
[See also: The Best Hotel Openings in Spain You May Have Missed]
Catalonia
Catalonia is a cyclist's paradise, containing many scenic routes such as the vineyards of Costa Daurada, marshes of Terres de l'Ebre and the famous Barcelona beaches which have tranquil cycling routes such as the Moll de la Fusta bike lane. Yet, whilst Barcelona is a very cyclable city, it is often saturated with tourists, leaving the rest of the region overlooked.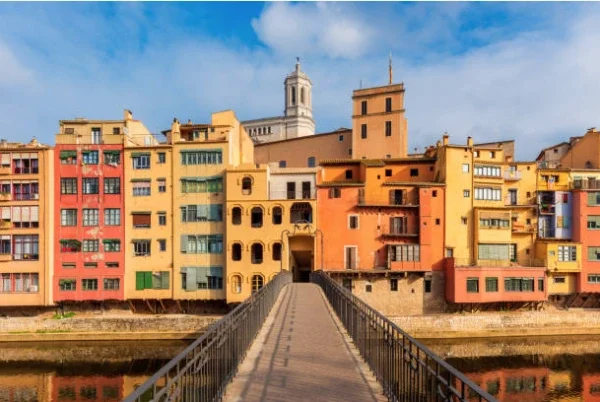 Equally as beautiful as Barcelona, if not more so, is the magnificent city of Girona. Girona offers distances of cyclable scenery spanning paths untrodden such as the Vies Verdes, a paved cycling route comprised of converted railway tracks. Translating to "Green Ways," this cycling route offers just that, spans of vegetative wonders that coil towards an open-sea coast.
Journeying begins at the foothill of the Pyrenees mountain range where snowy peaks and the mossy fuzz of highlands can be espied. Historical landmarks also spot this cycle, such as the old Olot-Girona railways station, the Roman hermitage of Sant Miguel and the thousand-year-old Castillo d'Hostoles in Les Planes.
[See also: The Best Locations for Horse Riding in Spain]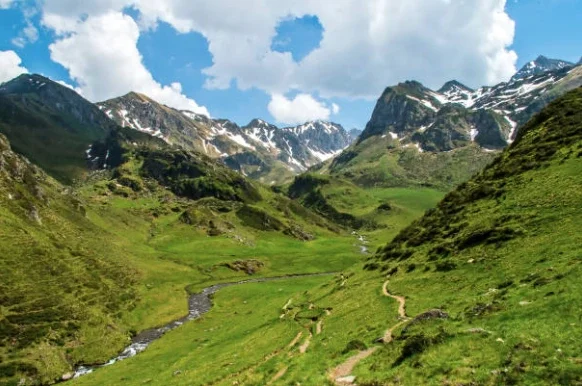 The beautiful Val d'en Bas, locally known as La Suiza de Cataluña (the Switzerland of Catalonia), also forms the backdrop to your cinematic cycle. In addition, cyclists can bear witness to one of the most attractive landscapes of the trail: the declining stretch between Les Planes and Apeadero de Font Picant.
This route is perfect for the amateur cyclist as the flat pavement that slopes mostly downhill makes for a peaceful pedal. For a greater challenge, one might want to venture the Madremanya Loop from Girona, where unpaved roads may prove difficult to ride but make for a charming fitness challenge.
The best time to cycle in this city of gorgeous greenery is in the early May to June months, a sweet spot between avoiding swarms of holiday crowds in the summer months and catching its fragrant landscapes in their prime bloom.
[See also: Surprisingly Quiet Spots in Spain's Biggest Cities]