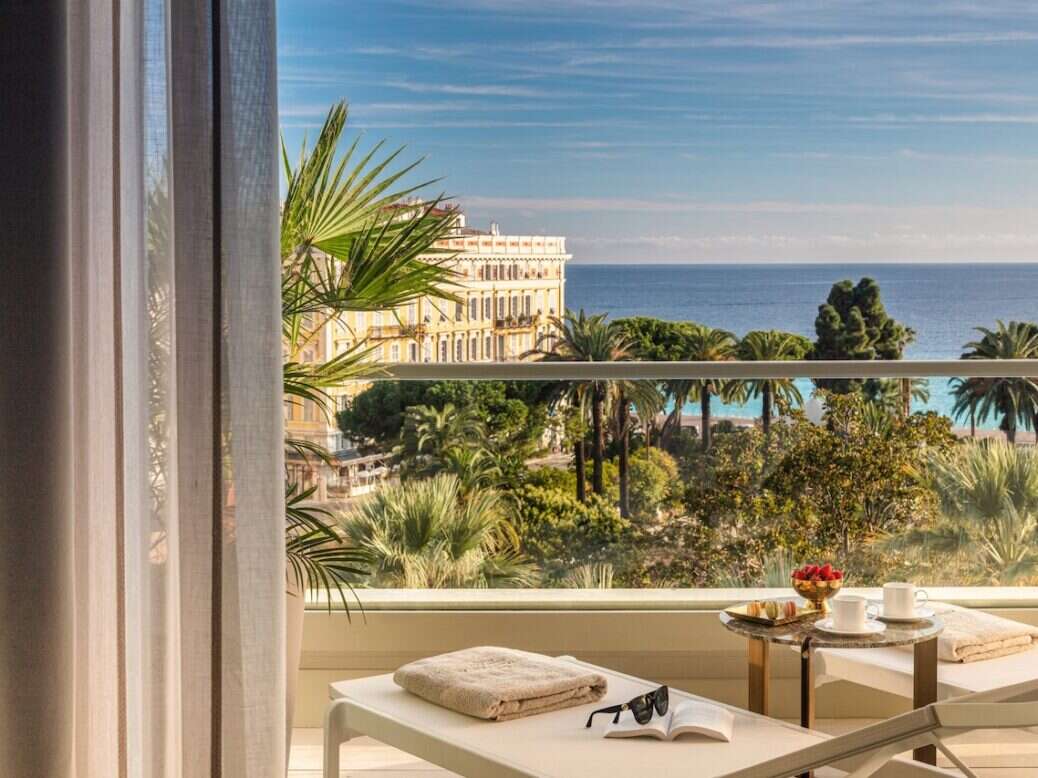 This article contains an affiliate link. See our Privacy Policy for more information.
If you've ever been in a museum in front of a work of art by Pablo Picasso and wanted to reach out and touch it, then you'll know how I felt when I met Dominique Sassi, a sprightly octogenarian ceramicist from Antibes who worked alongside Picasso in Vallauris for more than 20 years.
As his assistant, Sassi soaked up and now exudes Picasso's trumpeted traits of hard work, humility, creativity and passion. He credits Picasso for giving him a lifetime of inspiration. Sassi is a conduit to Picasso and the history of art in this region, well known for its unique clay.
It's electrifying just to shake his hand. But to hear his story and his impressions of Picasso transforms my otherwise ordinary visit to the Picasso National Museum in Vallauris into an epic adventure, one arranged by the able concierges at Anantara Plaza Nice Hotel.
[See also: The Top Hotel Suites in the World]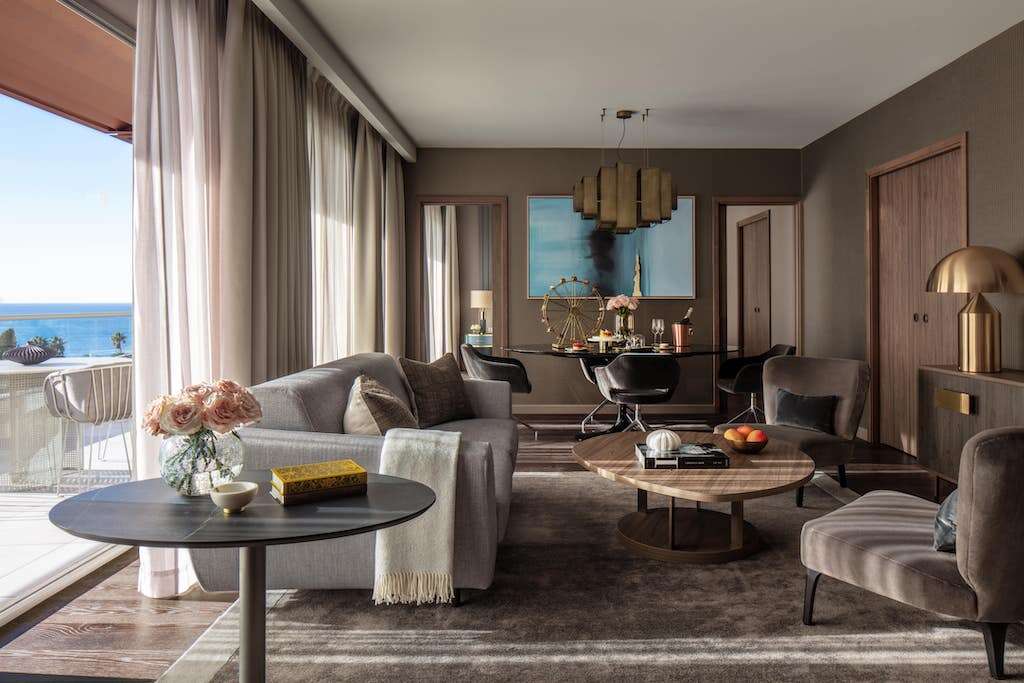 A skilled ceramicist and artist who was just a teenager when he began work with Picasso after the war, Sassi was tasked with producing the limited edition pieces — the numbered duplicates — that kept Picasso's Vallauris workshop profitable. All under Picasso's watchful eye, of course.
"It was as if I was imbued with him," Sassi tells me in the museum halls, which hold a hoard of Picasso's experimental ceramic pieces from platters to bowls. Together, we also viewed the adjoined Romanesque chapel that contains War and Peace, a multi-part painting that Picasso painted on the interior walls in Surrealist mode. When my tour, a rare opportunity, ends, I admit to being more in love with Sassi than Picasso. 
It's a given that any Anantara Hotels & Resorts property has a bag of magic tricks when it comes to top-drawer, not-available-anywhere-else outings. To immerse guests in the setting remains their primary goal.
Stay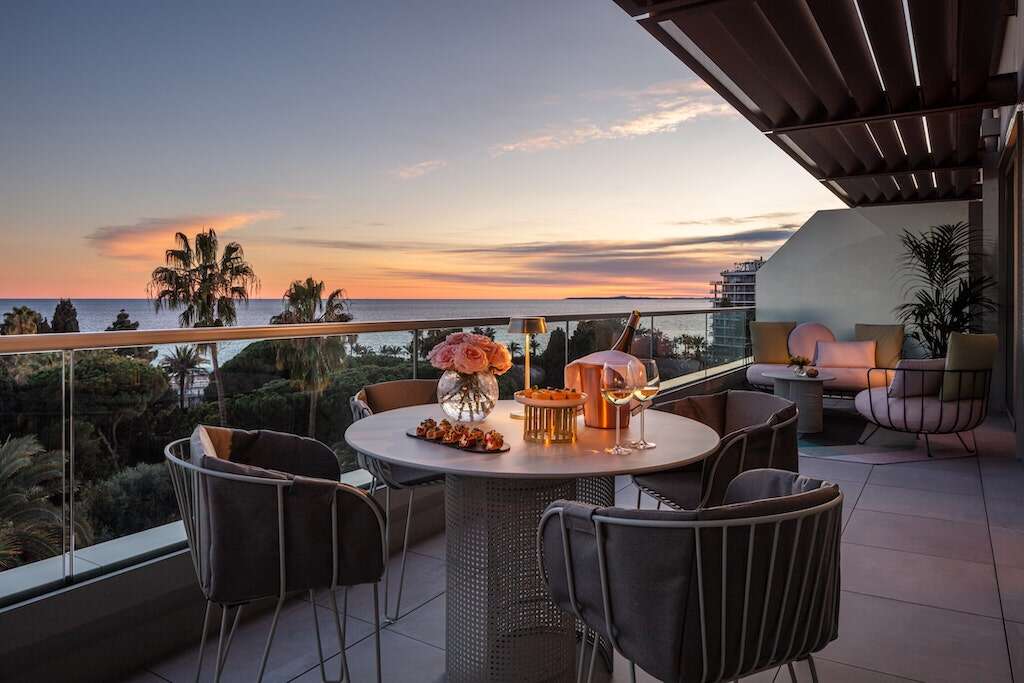 Built in 1848 as an embodiment of the Belle Epoque era, Anantara Plaza Nice Hotel hovers above the rousing Promenade des Anglais, edging the Golden Square and overlooking Le Jardin Albert. It has been studiously, gloriously and glamorously re-envisioned by Anantara as a pied-à-terre, a room of one's own, as it were, in Nice.
Intimate, it manages contemporary appeal with sleek interiors and modern amenities while still being an ode to the past. Deftly, it references Nice's turn-of-the-century hotspot status from bygone years while boldly embracing the needs of modern travelers.
[See also: The Best Luxury Hotels in the South of France]
There are 151 moderately-sized rooms including 38 suites, all with marble bathrooms and decor that references the Mid-Century era that was Nice's second renaissance. Many rooms face the sea, offering balconies meant for people watching in the park below and on the beach.
To sip an espresso with the newspaper here is bliss. Upgrade to the 581-sq-ft Baie des Anges Signature Suite, complete with living area, a kitchenette and a panoramic terrace. The Presidential Suite, a soiree lover's haven, stretches to a larger but still cozy 807 sq ft on the fifth floor. Its exemplary terrace, awash in vistas, screams celebrity-style repose.
Dine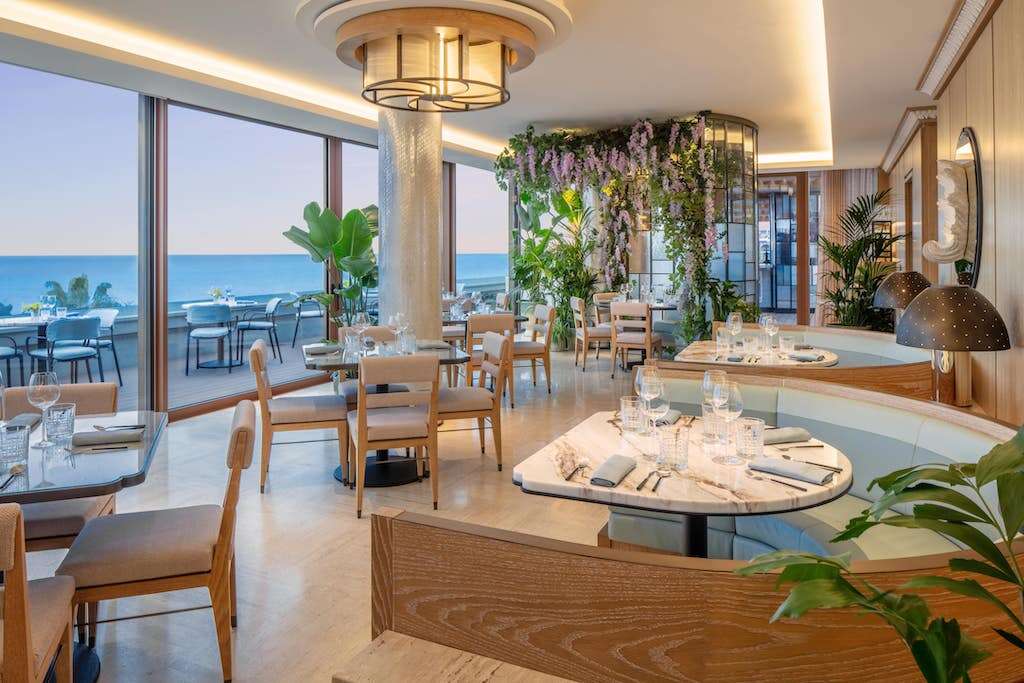 In keeping with its bijoux feel, Anantara Plaza Nice does not have a lot of dining options — only one really, though when since it stands out as a veritable gastronomic rooftop, one may be all you need.
Serving an expansive buffet breakfast in the mornings, the rooftop eatery becomes buzzy at night as SEEN by Olivier. Both a "scene" and a place to "see and be seen", the bar has an electrifying vibe with inspirational craft cocktails and its own local wine from nearby Chateau Cremat, a hilltop winery.
[See also: Anantara Palazzo Naiadi Review: Redefining Dolce Vita in Rome]
Dishes from the restaurant incorporate some local inspiration but mostly execute elevated versions of global fare from sushi to truffled lobster salad to wagyu cheeseburgers.
In the heart of the lobby, Les Colonnades, more a bar than a restaurant, imparts the aura of a heyday tea salon with creamy-colored leather chairs and green velvet divans. Sit here for afternoon tea after shopping the warren-like neighborhood of Vieux Nice or indulge in some oysters and champagne for a light lunch before an outing arranged by the concierge. 
Design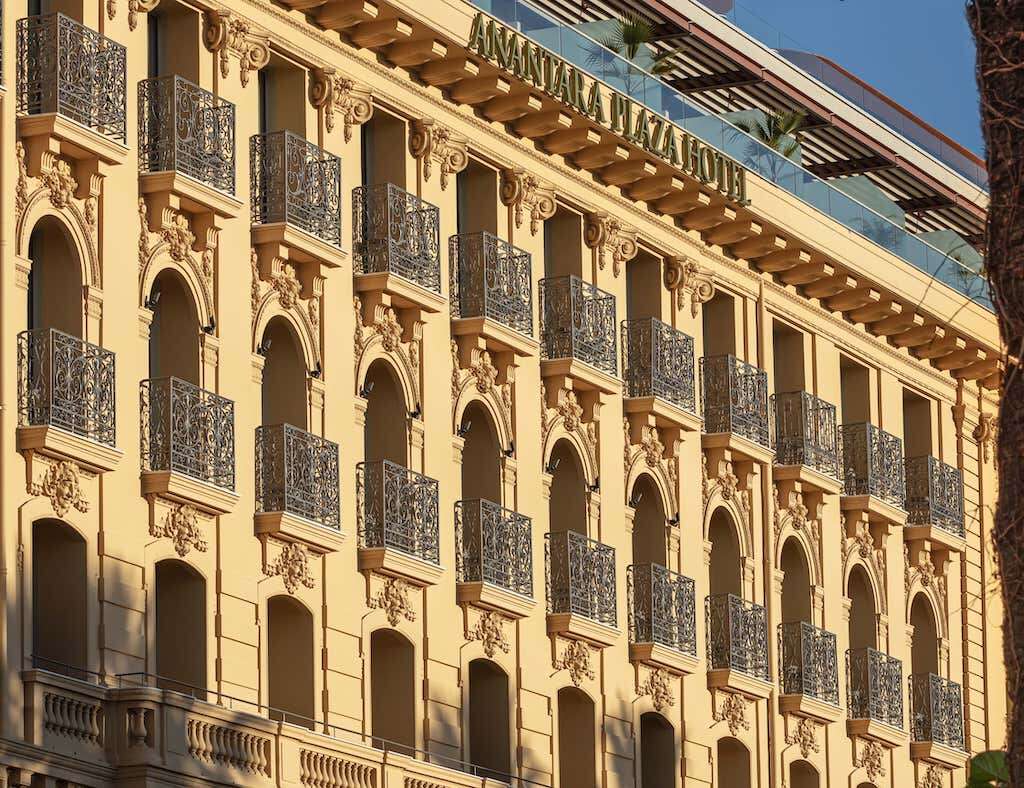 Reawakening the facade's grandeur, restoring it to its former glory and completely renovating the interiors, Anantara harnessed the creative powers of a global team of architects. They include award-garnering David Collins Studio and local talents Jean-Paul Gomis and TBC Studio.
Honoring the gravitas of the original hotel (Nice's first luxury hotel), the team modernized the interiors in elegant textures, mid-century shapes, and pastel shades from a soothing color palette. 
Explore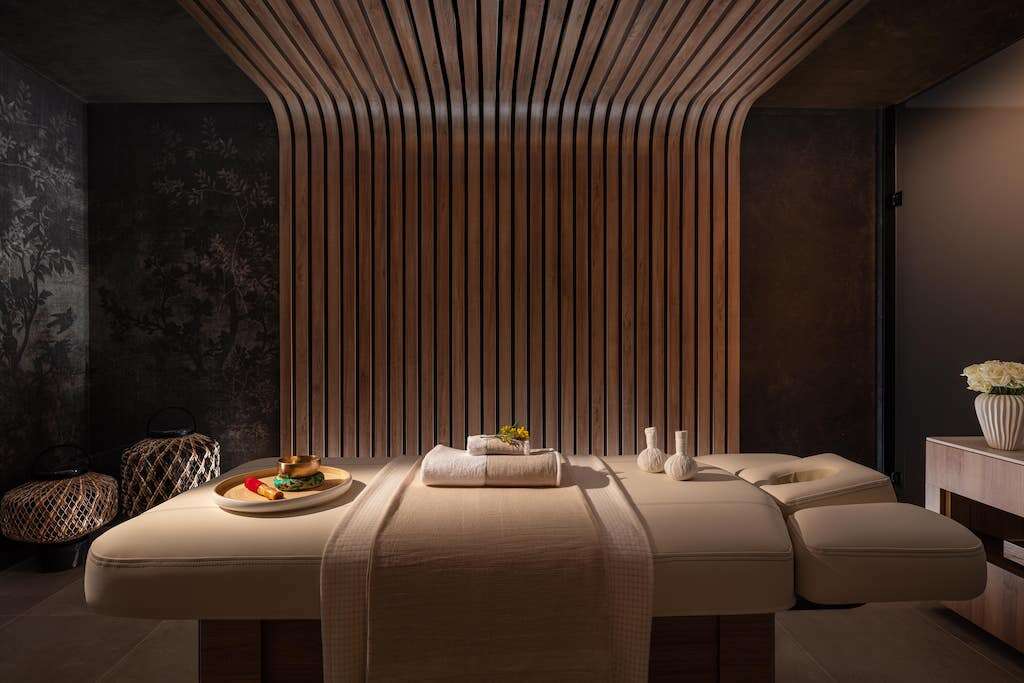 The hotel's subterranean Anantara Spa Nice, a calming oasis from Nice's exciting outdoor hubbub, offers an array of massages, facials, manicures and pedicures, plus an state of the art fitness center, replete with personal training and yoga options.
With a mission to support guests as they investigate the French Riviera, the hotel's concierge team harbors a bevy of VIP connections, such as my tour at the Picasso National Museum.
From winery visits to shopping escapades to a full day "In the Footsteps of Coco Chanel" tour, the possibilities are limited only by the preferences of the guests. Consider learning to blow glass in Biot, setting out to sea on a yacht or a food tour with a gourmet guide.
Presidential Suite from €7,000 ($7,600) per night in high season. Contact rsv.plazanice@anantara-hotels.com, +33 4 93 16 75 75, anantara.com
[See also: Anantara Opens First Resort on the World Islands, Dubai]