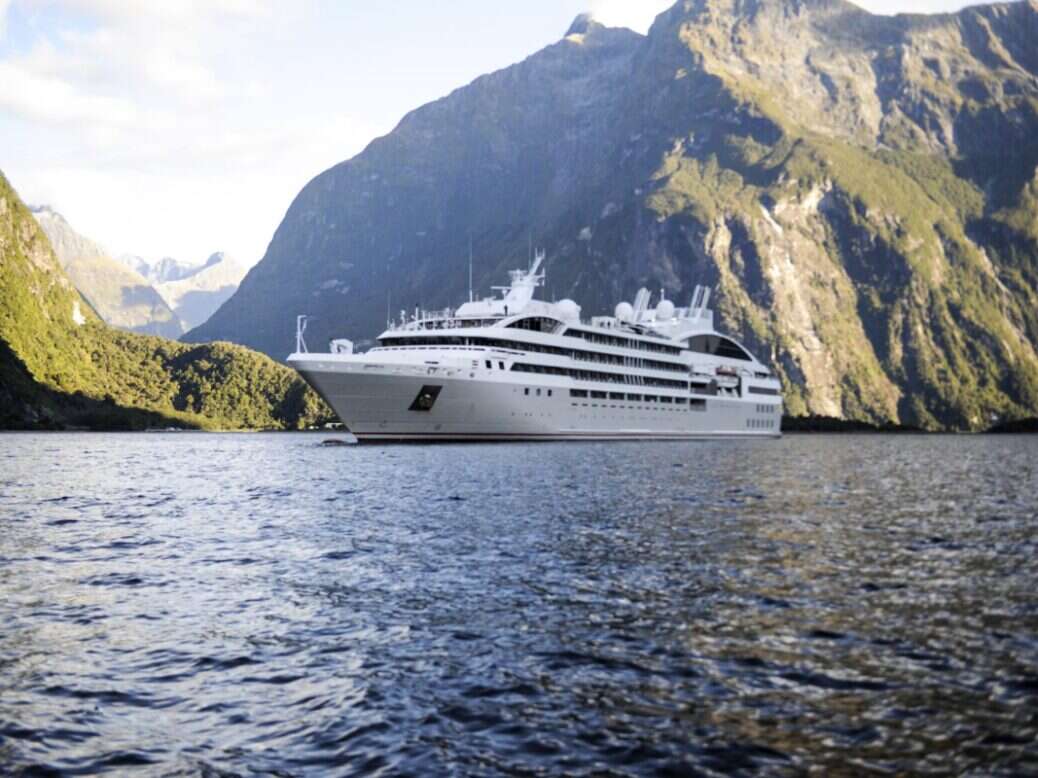 For some, the extravagance of vacation options can be perplexing. It's like standing in front of a bountiful buffet with an empty plate but being unable to pick what to eat first — like the proverbial kid in a candy store. And in light of the pandemic, some potential travelers may be thinking about their need to take that trip of a lifetime immediately rather than waiting. But which trip is the trip of a lifetime?
Cruises with all their bells, whistles, ports of call, themes, programs, ship sizes, ship moods, itineraries and plentiful extras only add to that anxiety and fear of choosing poorly. The good news is that cruise companies excel in the business of delivering dreams.
Staying on par with worldwide trends, they've embraced sustainability, become adept at bringing local cuisines on board, elevated their spa and wellness facilities, amped up experiential outings, offered more extended voyages, and thoughtfully considered how to make all types of travelers, from solo to multi-generational groups, welcome. Most ships even have a pickleball court.
But back to picking the perfect cruise for your next vacation: We thought we'd help you narrow down your cruise options by presenting some of 2023's best opportunities and our favorites by worldwide region and locale. As they say: if you cruise, you can't lose.
[See also: The Most Innovative Cruise Lines of the 21st Century]
Oceania
Murray River Trails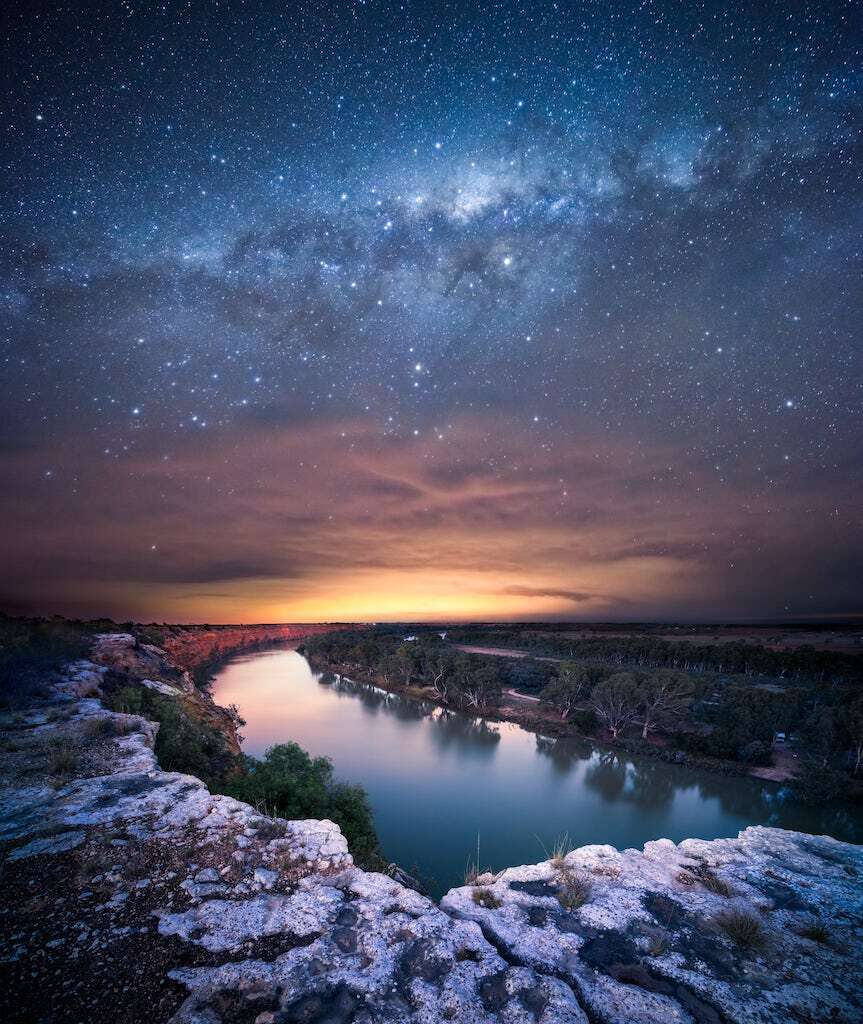 Intrepid travelers looking for less-visited landscapes can sail through part of South Australia's Riverland, a verdant, orchard-filled area that edges the Murray River, Australia's longest navigable river.
Home to kangaroos, emus, black swans, pelicans (more than 200 species of birds) and many more amazing creatures, Riverland reigns as one of Australia's true destinations for outdoor enthusiasts, from hikers to fishers.
On the highly awarded Murray River Walk/Cruise experience, guests spend evenings on a luxurious houseboat complete with a pool deck, top deck spa and salon for sharing stories. During the day, they'll trek the trails that line the riverbank, chalking up to eight miles per day as they immerse themselves in Aboriginal culture and spectacular scenery, from forests to wetlands.
From $2,800 per person. Contact info@murrayrivertrails.com.au, +61 417 533 063, murrayrivertrails.com.au
Ponant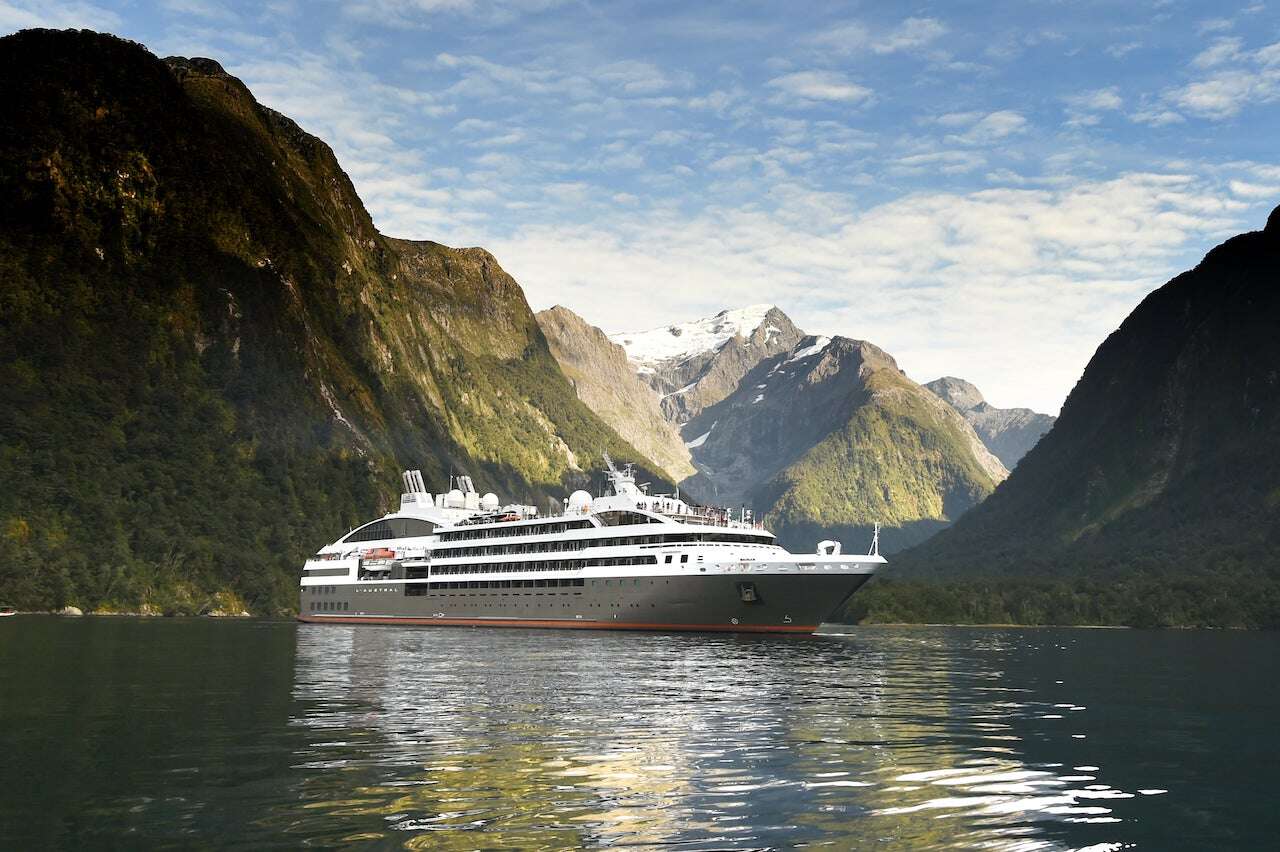 Across the Tasman Sea in New Zealand, Ponant and Relais & Châteaux bring art de vivre to play in their 2023 collaboration on two voyages, hosted in turn by chef Norka Mella Munoz of Wharekauhua Country Estate and chef Jimmy McIntyre of Otahuna Lodge. New Zealand's South Island and Chatham Islands itinerary (November 25 – December 3) explores the South Island's east coast with stops in the peninsula-rich Marlborough Sounds and bio-diverse Kaikoura peninsula, accompanied by chef Munoz.
New Zealand native McIntyre, known for his 'potager-to-plate' philosophy, hosts Ancient Fjords and Unspoiled Islands of Southern New Zealand; this trip takes guests on an eight-day polar exploration voyage.
From $6,670 per person. Contact contact@ponant.com, +1 888 400 1082, ponant.com
Arctic Poles
Hurtigruten Expeditions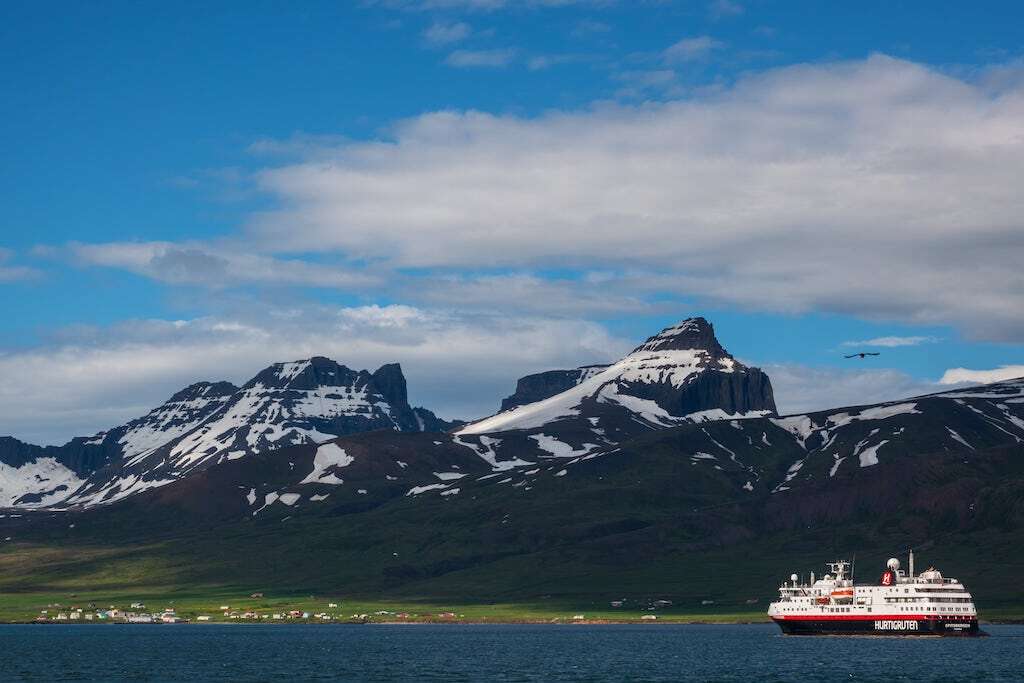 Long a pioneer in exploration travel, and deeply entrenched from the start in sustainability, Hurtigruten Expeditions 'invented' adventure cruising in 1896. Norwegian-owned Hurtigruten Expeditions uses small ships to take travelers to more than 250 transformative destinations in more than 30 countries worldwide.
Its small fleet of intimate, custom-built vessels include the world's first battery-hybrid powered cruise ships. Avail yourself of Hurtigruten's expertise and virtuosity on one of its expanded 2023 Arctic cruises with seven new adventures, designed to deliver guests deeply into local culture and the wilderness of the north.
Alluring new departures from June to September 2023 will embrace spectacular areas beyond and above the Arctic Circle on board the small-size expedition cruise favorite MS Maud.
Taking guests where the big ships dare not tread, Hurtigruten's expeditions depart from either Dover, United Kingdom or Reykjavik, Iceland. Guests will be conveyed to Greenland, Svalbard, the British Isles, the Faroe Islands and Iceland on trips that stretch from 11 to 19 days, June to September.
From $4,000 to $8,000 per person depending on itinerary. Contact book@hurtigruten.com, +1 888 967 1994, hurtigruten.com
The Middle East
Windstar Cruises
Not just for Lawrence of Arabia fans who've dreamed of watching the sunset over the immense sand dunes of the quixotic Empty Quarter, small-ship line Windstar Cruises will also take car race connoisseurs to the last days of November's climactic Formula 1 Etihad Airways Abu Dhabi Grand Prix 2023, with premium grandstand seats, on its first ever jaunt to the Middle East. Not offered by any other cruise company, this racing excursion can be experienced by guests aboard the all-suite, 312-passenger Star Legend.
The inaugural 10-day Sparkling Sands & Cities of the Persian Gulf voyage departs Dubai on November 23 and includes an overnight stay in Abu Dhabi. In the tradition of Windstar's long-standing, consistently sold-out, themed F1 cruise to the Monaco Grand Prix each year, the Abu Dhabi experience in November promises an array of elegant opportunities, including exclusive cocktail parties, meet-and-greets and a Windstar-themed gift bag with seat cushions, ear protection, high-definition binoculars and a baseball cap.
Other stops on the itinerary include Oman, Qatar and Bahrain, with activities as diverse as wildlife viewing, afternoon tea at Emirates Palace and pearl farm visits.
Excursion from $1,599; cruise from $2,999 per person. Contact info@windstarcruises.com, +1 866 851 4042, windstarcruises.com
Europe
AmaWaterways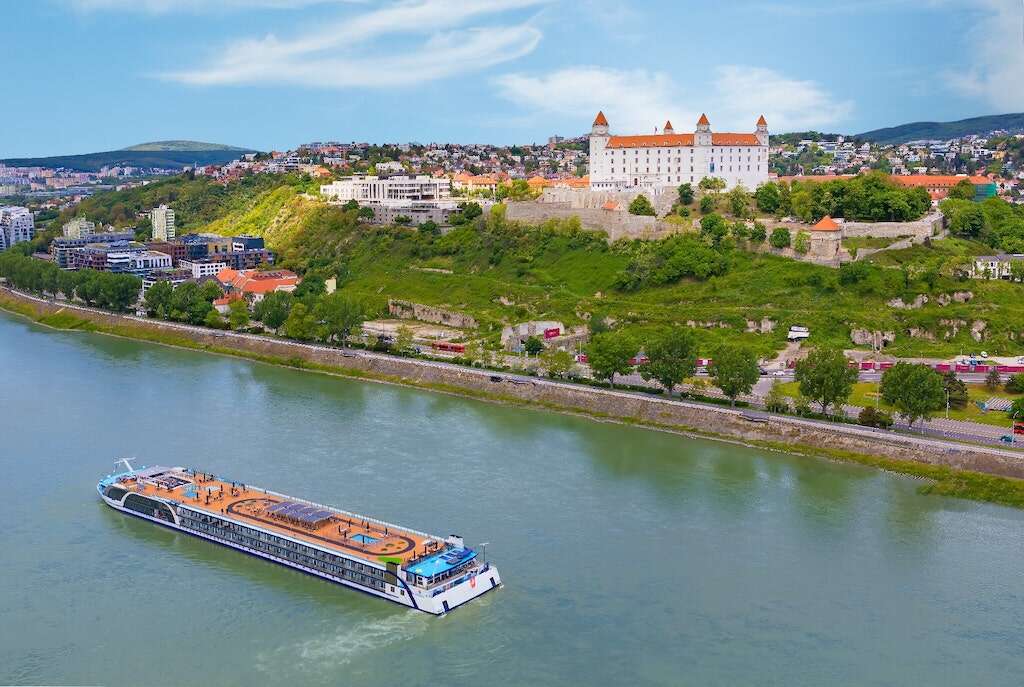 Compared to cruise voyages on the ocean, river cruises offer a more unhurried pace; one that might be said to embrace the reflective, tranquil elements of slow travel. As you course down undulating rivers that weave through and into characteristic towns, bucolic countryside and beside major sites, you'll feel connected to local culture and be part of the landscape that surrounds you.
Sometimes you can ride a bike or walk beside the boat on the river's bank as it moves en route to the next stop. Specializing in Europe, AmaWaterways provides a lavish, floating boutique hotel experience.
Its most luxurious ship AmaMagna, founded in 2019, sails Europe's Danube river. Twice the width of traditional river cruise ships, but welcoming only 20% more guests, capacious AmaMagna features four decks, with a majority of its rooms classifying as suites that measure between 355 and 710 sq ft.
Don't miss its full-sized pickleball court (new this year), a wellness center and spa (that offers group classes and professional treatments), the pool deck, and four distinctive restaurants — including vegetable-forward Al Fresco, complete with retractable windows for jaw-dropping Danube views.
Golfers, tee off across Europe at prestigious courses in Hungary, Austria, Germany and Slovakia with AmaMagna's top notch Concierge Golf Program.
From $4,200 per person. Contact info@amawaterways.com, +1 818 428 6198, amawaterways.com
Central America
Atlas Ocean Voyages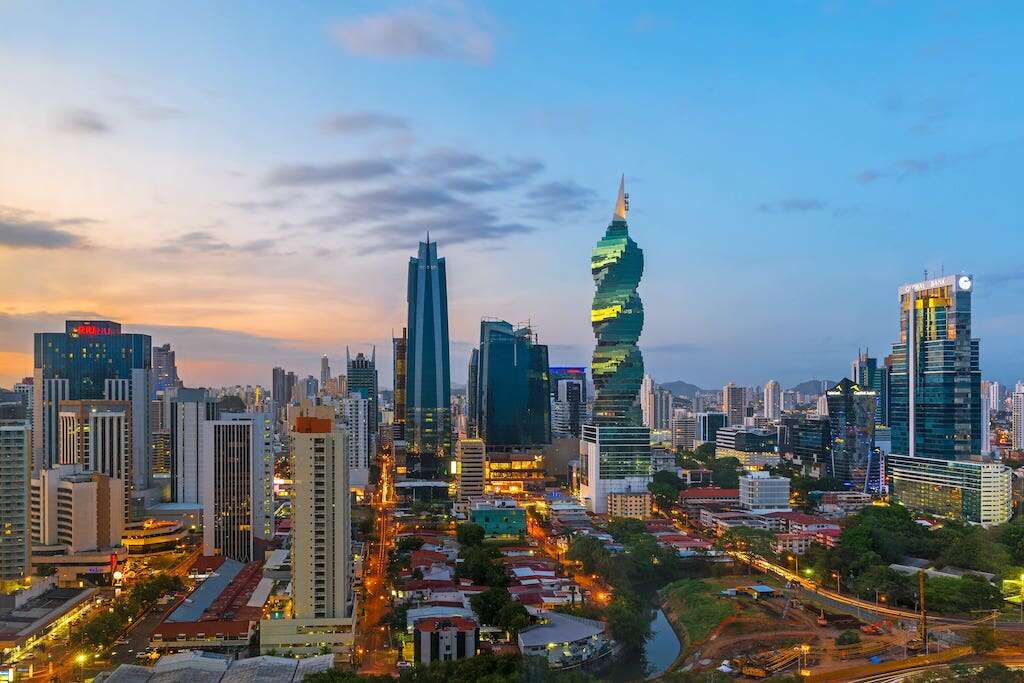 Bridging Central and South America, Panama lies on the isthmus that links the regions, between Costa Rica and Colombia, bordering both the Pacific Ocean and the Caribbean Sea. Its premier metropolis and one of Central America's finest capitals, Panama City, is a modern melange of urban buzz, textured with colonial buildings and contrasting skyscrapers, edged by the rainforest of Natural Metropolitan Park.
Jump-start your Atlas Ocean Voyages 10-night Panama to Bridgetown voyage with a few days in the city, one of the cruise line's new homeports. In 2023, Atlas's expedition ships will be some of the first to visit the new Panama Cruise Terminal at Fuerte Amador — something a slew of avid cruisers will enjoy crossing off their list.
On the cruise, discover the Caribbean coast as you unlock Panama's early history in the city of Colón, visit the indigenous communities in the San Blas Islands, snorkel the unspoiled reefs, and partake in the yacht-style ship's luxe onboard ministrations from the spa to locally inspired cuisine.
Contact +1 844 442 8527, atlasoceanvoyages.com
Caribbean
Oceania Cruises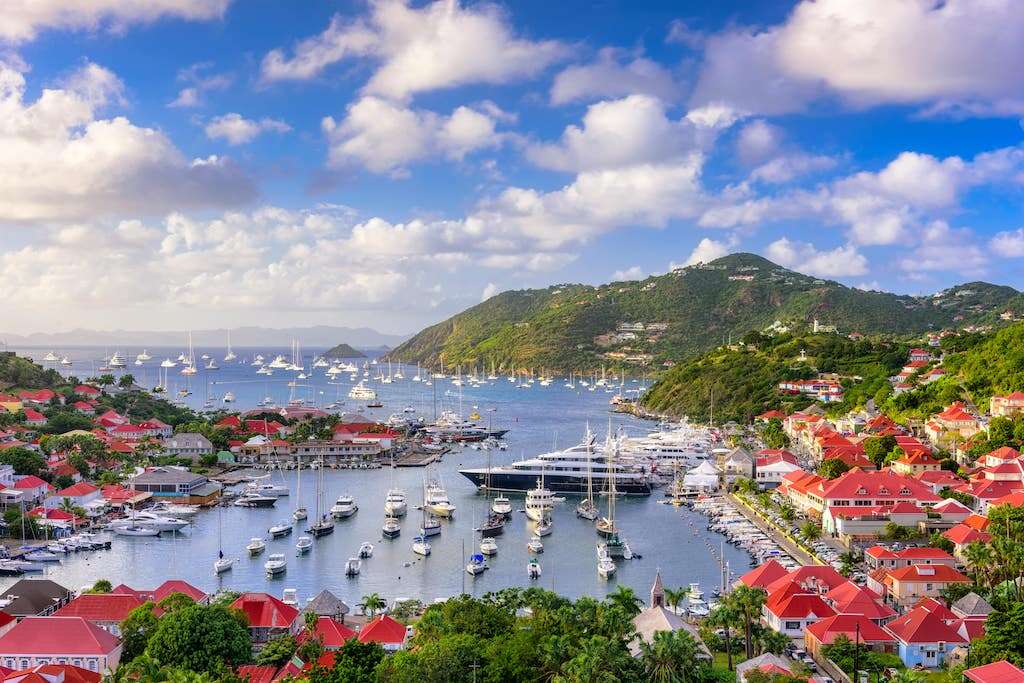 Touted for glamorous, art-filled, design-savvy vessels, Oceania Cruises welcomed a new ship to its trove in May with the christening of Vista in Valletta, Malta — the line's first new addition in a decade. With celebrated Italian-American chef, author, restaurateur and Emmy Award-winning food personality Giada De Laurentiis as godmother, the event was a crowd-pleaser.
At the christening event, De Laurentiis lorded over the star-studded party and the ceremonial breaking of the Champagne bottle, while Emmy Award-winning singer, pianist and actor Harry Connick Jr performed for guests.
Considered the world's foremost gastronomic-focused cruise line, Oceania Cruises collaborated with De Laurentiis to create two signature dishes to be served on board Vista at Toscana, its Italian eatery, as well as in The Grand Dining Room.
Stylish, like all Oceania vessels, Vista can accommodate 1,200 guests in all-veranda suites, with decor reflecting the colors and feel of land and sea. Vista's 2023 and 2024 summer seasons will send her on grand voyages in the eastern Mediterranean, Aegean and Adriatic Seas.
Lovers of the Caribbean, however, can sail on Vista's stellar Miami to Miami 12-day voyage, November 19 – December 1, which stops at fascinating tropical ports such as St Barts, St Lucia, the Bahamas, Dominica, Antigua and Puerto Rico.

Miami to Miami from $4,650 per person. Contact guestservicesuk@oceaniacruises.com, +1 855 623 2642, oceaniacruises.com
This article appears in the 05 Jun 2023 issue of the New Statesman, Summer 2023