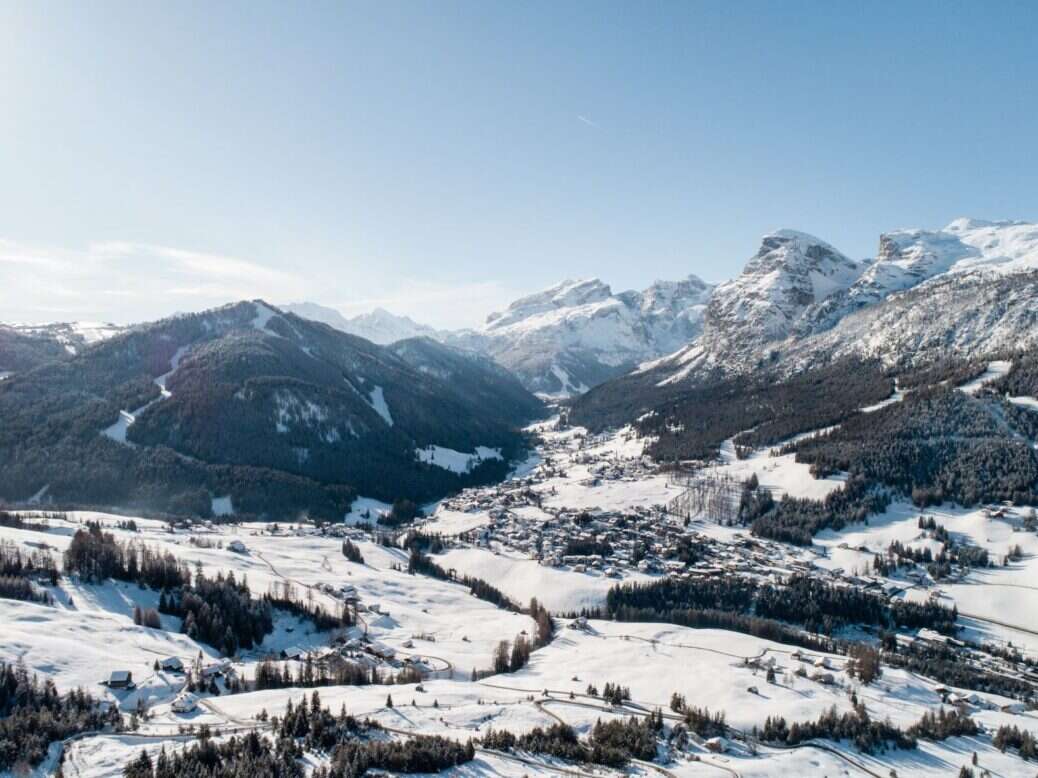 The Dolomite Mountains – which straddle three regions of north-eastern Italy and border the Austrian Alps – are a UNESCO world heritage site widely regarded as one of the most beautiful mountain ranges in the world. For millennia, they've been virtually cut off from the rest of the world, with their own dialects and customs still running strong.
Tourism and sport began developing in the Dolomites in the early 1900s, with the founding of the Cortina d'Ampezzo Ski Club in 1903. The winter season, which is best from December to March, is still dominated by skiing: The Dolomiti Superski region has an astonishing 1,200 km of pristine slopes to explore, spread across 15 resorts, making it the world's largest ski destination.
In 2026, Cortina and Milan will hold the Winter Olympics for the first time since 1956, and the whole area is alive with anticipation. New hotels, bobsled runs, ski routes and stadia are being built, all with an eye to the charming history of the town and region. Plans allegedly focus on sustainable tourism, with new developments aimed at serving the community long after the winter games are finished.
For the rest of the year, holidays in the Dolomites are also all about outdoor pursuits – long strolls along mountain ridges and through verdant green meadows; horse riding along grassy tracks, swimming in waterfalls and cycling along historic routes. Couple this with some excellent fine dining (there are 14 Michelin-starred restaurants in the Dolomites) and local delicacies, and there's a lot to love. Here, we've curated a travel guide for the Dolomites spanning everything from gourmet restaurants to boutique hotels.
[See also: A Long Weekend Guide to the Aeolian Islands]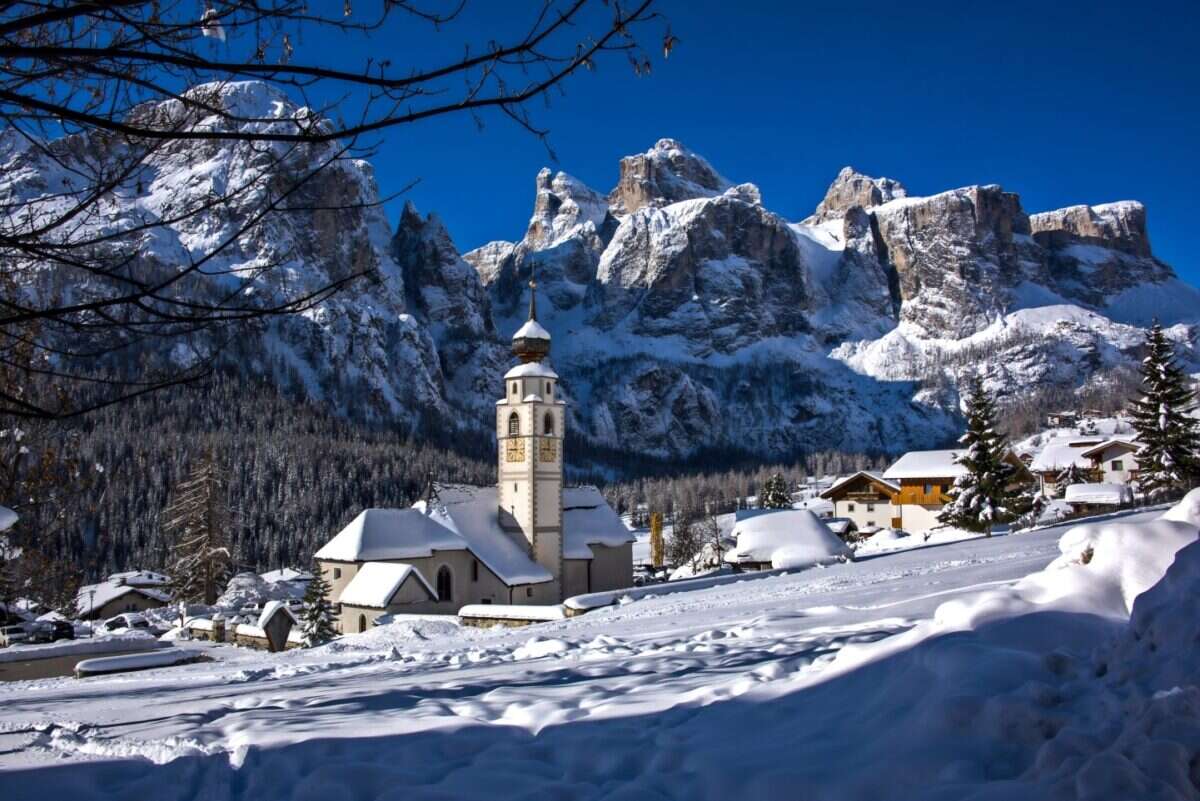 What to do in the Dolomites:
Hit the slopes
Our travel guide for the Dolomites kicks off with activities. The most picturesque areas include the 12km long Pista Bellunese and the Vitelli run in Faloria, while the challenging Saslong run and the World Cup Gran Risa run are highlights for advanced skiers. Make sure to spend a morning in Armentarola, where native Alpine Noriker horses pull skiers between runs, to the delight of children and horse lovers. For a more exclusive experience, book a private guide to take you ski mountaineering at dawn, followed by breakfast in a secluded mountain hut, or spend the day heliskiing to enjoy the best off-piste action in the Dolomites.
Explore the venues of the 2026 Winter Olympics
There are plenty of other winter sports to be enjoyed in the Dolomites too, especially as the town of Cortina D'Ampezzo prepares to host the 2026 Winter Olympics. Have a go at ice skating or curling at the Olympic Ice Stadium in the center of Cortina, which dates back to the last time the Olympics were held here in 1956. A short walk away, you can witness the legendary Eugenio Monti bobsleigh run, as well as the Olympic ski jump in Zuel (both of which are currently out of use). There are plenty of sledging runs to check out for all the family, most notably in Valle Isarco and Val Gardena. Finally, don't miss the famous snow tubing run and cross-country ski route on the Viote plateau, at the feet of the three peaks of Monte Bondone.
Indulge in some wellness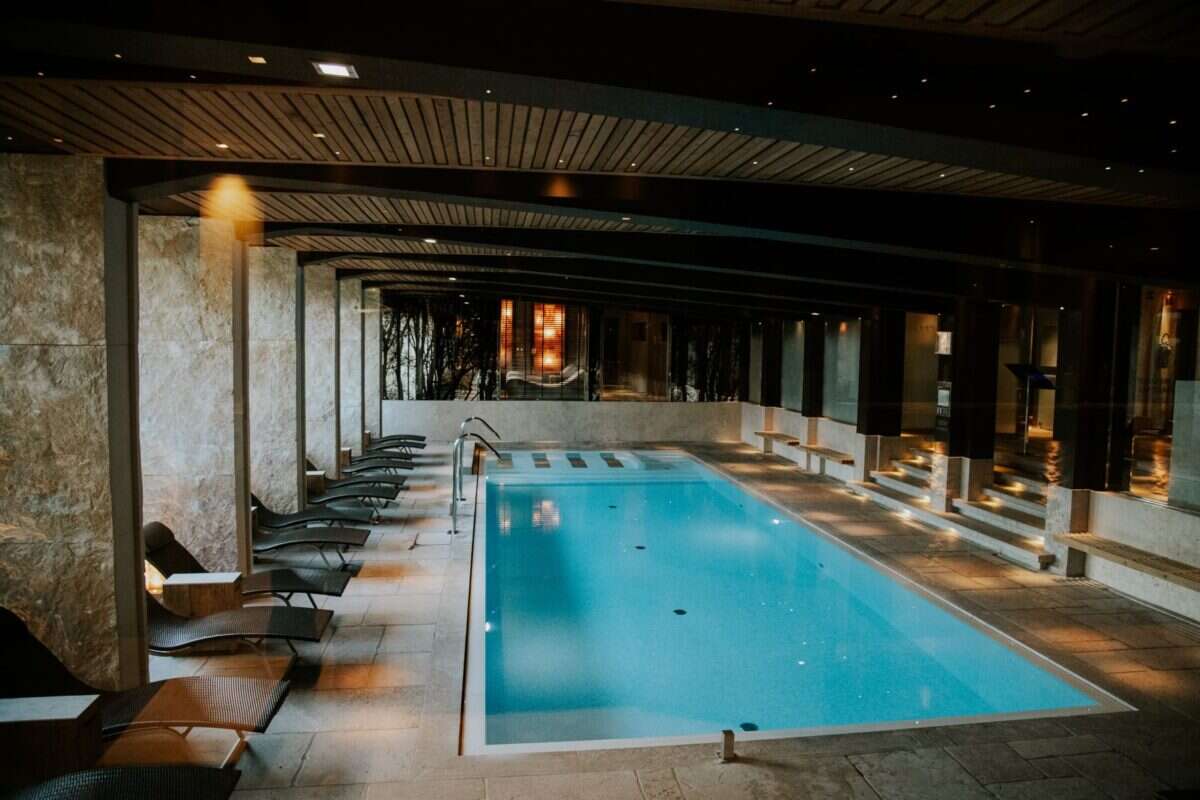 Put your feet up and allow yourself to be pampered at one of the Dolomites' many spas and wellness sanctuaries. In Cortina, Rosapetra Spa Resort has recently undergone a refurbishment, with a 40 ft indoor pool, Finnish sauna, Mediterranean baths and Turkish hammam open to hotel guests and day spa visitors. For a more wilderness-style wellness offering, guests at high-altitude Rifugio Scoiattoli (at the base of the Cinque Torri near Cortina) can enjoy a hot soak in a larch wooden barrel bathtub while sipping champagne under the starry sky.
Explore the gourmet Dolomites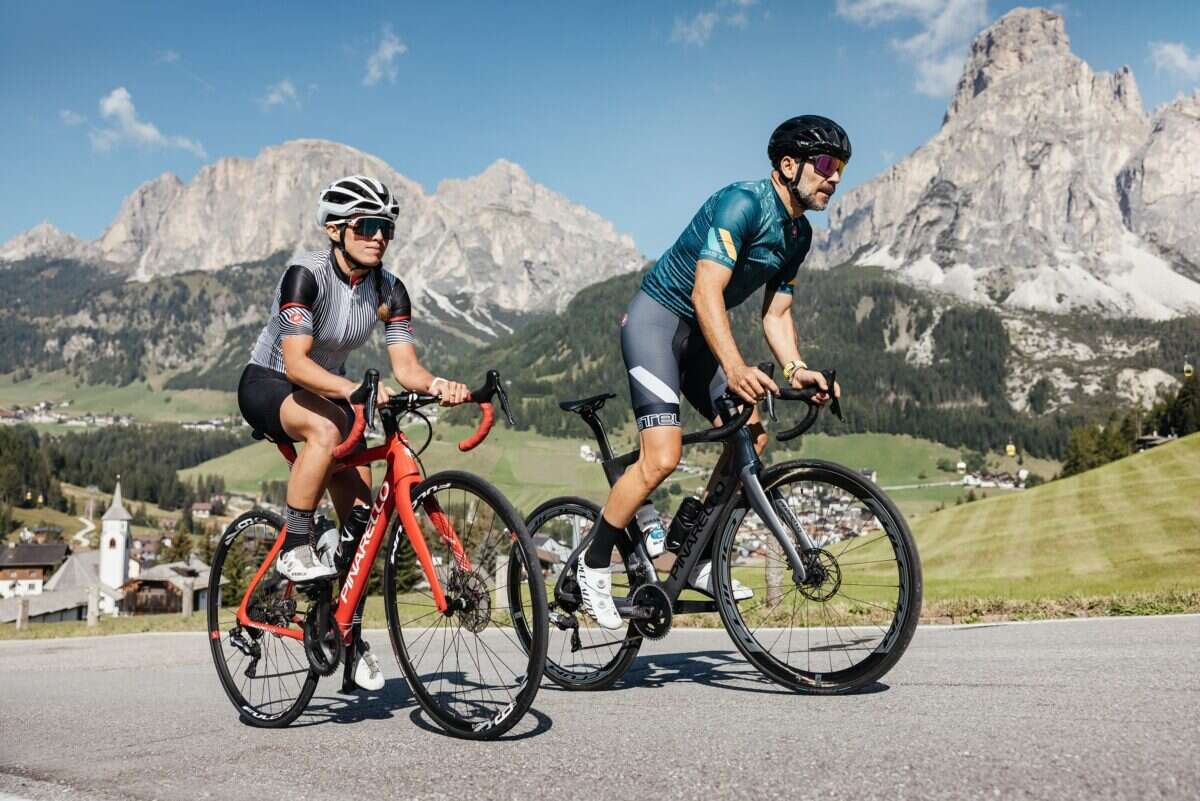 Alta Badia has the edge when it comes to fine dining, thanks to a slow and steady campaign to put the semi-autonomous region on the map as a culinary hotspot, but the whole area is rich in local gastronomy. Try casunzei from Cortina, mazzano from Trentino, schlutzkrapfen from South Tyrol and turtres from Alta Badia, as well as all sorts of traditional cheeses, pine-infused spirits and the famous slope side bombardino, Italy's answer to eggnog.
Throughout the year, you'll find gastronomic events celebrating both local and international chefs. In Alta Badia, there's an annual gourmet 'ski safari' route between various mountain restaurants, offering a chance to taste a highlight dish from each Michelin-starred guest chef, accompanied by South Tyrolean wine. In March, La Crusc hosts a traditional Ladin food event Roda dles Saus on the slopes of the ski resort.
Go walking in nature
From May onwards, the barren mountains become green and luscious pastures, ripe for walking and climbing. When the trees begin to turn golden in September, follow part or all of the 60km Chestnut Trail pass through picturesque Brixen, continuing onwards to the beautiful abbey of Novacella, and ending in Bolzano. For more serious hikers, there are multi-day long routes through Puez-Odles and Fanes-Senes-Braies natural parks, as well as organized summit ascents.
Where to stay in the Dolomites:
Forestis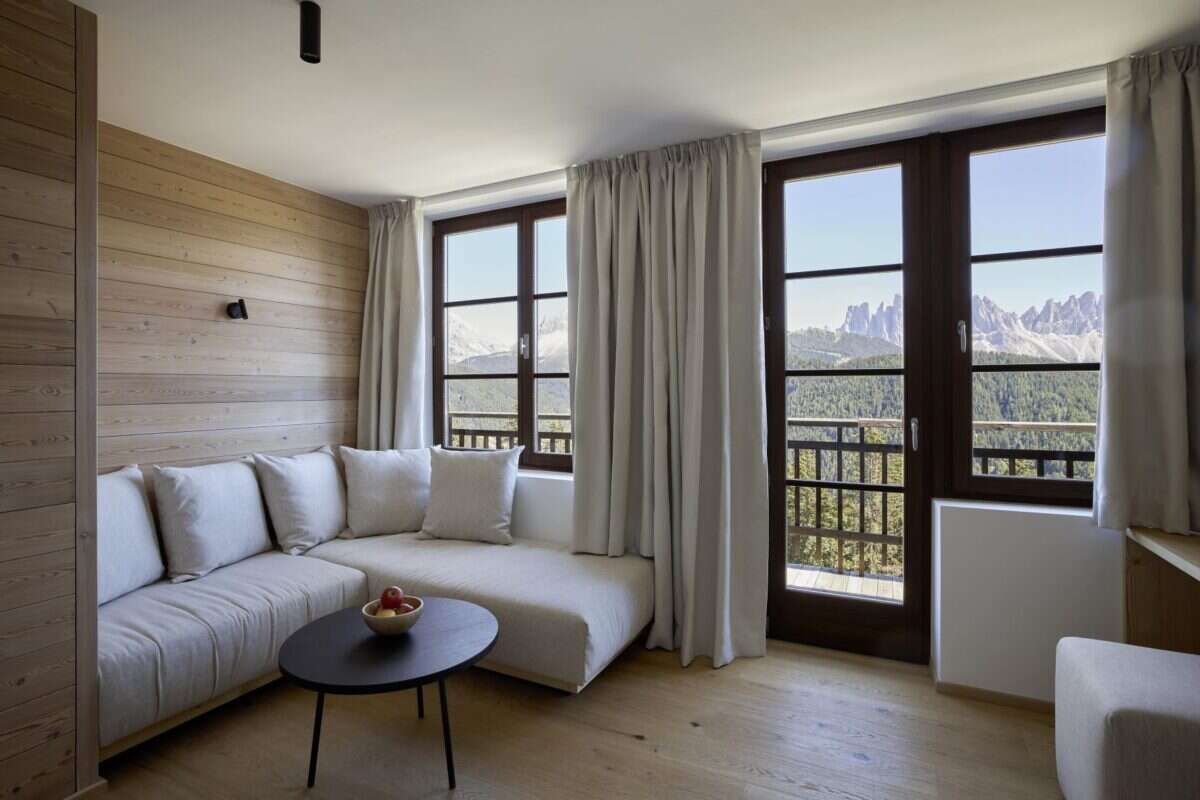 First up in our travel guide for the best places to stay in the Dolomites is Forestis. This swish yet sustainably minded hotel made serious waves when it launched a few years back, bringing a new era of cool to the Dolomites. At 5,900 ft, the CO2-neutral retreat is all about finding wellness through nature. The hotel is hidden in a secluded forest, its natural materials blending seamlessly into the surroundings, and relies on 100% renewably-sourced energy. Of the 62 rooms and suites, the 200m2 penthouse is the most mind-blowing, with a private rooftop pool, spruce wood sauna and terrace.
From €512 per night. Contact reception@forestis.it. +39 0472 521 008.  forestis.it/en/
Hotel de len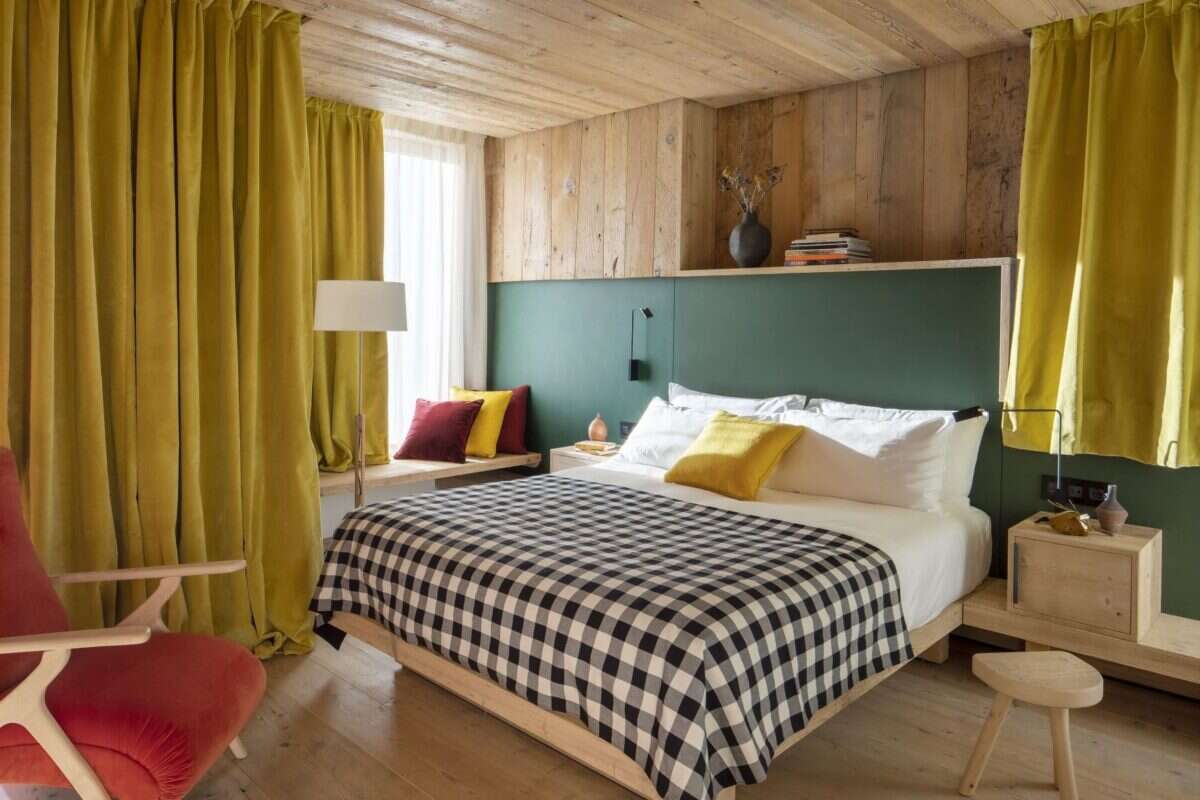 Cortina's first new opening for quite a while, Scandi-chic Hotel de Len does not disappoint. With just 22 rooms in total, the service is bespoke and intimate, with a private car taking guests to and from the slopes, and a concierge team only too happy to point out the area's hidden gems. The rooftop spa, which includes a panoramic view over the mountains from the jacuzzi, is the cherry on top. Breakfast is also a welcome change from standard mountain fare, with freshly pressed green juices and local, seasonal produce centre stage.
From €329 per night. Contact bianca.quaranta@sandomenicohotels.com.+39 0436 4246. hoteldelen.it/en
San Luis Retreat Hotel and Lodges
Somewhere between a hotel and a series of ultra-private chalets, the stilted 'treehouses' nestled in a nature reserve make for a bucolic mountain escape with less focus on skiing and more on switching off. In the summer, cycle through wildflower meadows and take a plunge in the mirror-calm lake; in winter, go ice skating before warming up on deck in your own sunken hot tub. Surrounded by wilderness, the restaurant takes inspiration from the rest of Italy, while staying firmly rooted in the flavours and ingredients of the mountains. For a really special room, climb up into Treehouse E, a loft-style retreat with its own kitchen and dining room.
From £261 per night. Contact info@sanluis-hotel.com. +39 0473 279570.  sanluis-hotel.com
Chalet L Piz
At the foot of the Sassolungo Ski World Cup Slope in Val Gardena, this exclusive four-person mountain chalet is an architectural feat surrounded by nature. In winter, you can throw on your skis and access the Sellaronda – a 27km ski route connecting four Ladin valleys – from your front door. In summer, it's an ideal starting point for hiking and mountain biking, campfires and whirlpools under unpolluted starry skies.
From €2345 per week in low season. Contact info@lpiz.it +39 0471 790163.  lpiz.it/en/
[See also: A Luxury Guide to a Long Weekend in Malta]
Restaurants in the Dolomites:
Club Moritzino
There are so many restaurants to choose from in the Dolomites but we only picked the very best to include in our travel guide. When hearty mountain dishes get too much, head to Moritzino, one of the best and only mountainside fish restaurants in the Dolomites. At 6,800 ft above sea level, almost all the ingredients have to be brought in by snowmobile during the winter, but this doesn't stop the dynamic chef team from getting creative: think squid ink tagliatelle, scallop carpaccio, and plenty of local black truffle. Later in the day, the restaurant transforms into a classy apres-ski spot, with DJ sets, cocktails and dancing most evenings.
La Stüa de Michil
It might have a Michelin star, but this impossibly cozy restaurant in Corvara is all about taking the best Alpine produce and elevating it to new heights. The restaurant is separated into intimate Stube-style dining rooms, carefully restored from the 17th-century building, with wood-clad walls and frilly curtains. Choose from a five or eight-course tasting menu, paired with wines from across Italy and Europe. Arrive early for a drink at the adjoining bar L'Murin, a favorite among locals and regulars alike.
laperlacorvara.it/en/eat/la-stua-de-michil
Masi Wine Bar, Cortina
Masi Wine Bar Al Druscié opened at the end of 2018, bringing the best wines of Valpolicella directly to the Dolomites. For oenophiles more concerned with quaffing an unforgettable Amarone than dancing on tables, it's fast becoming a legendary spot just above Cortina.
At 5,883 ft, you've got wide open views across Mount Tofana, Mount Cristallo and the whole valley beyond. The food is joyously and surprisingly unpretentious, with a strong leaning towards the Veneto region.
Best time to visit the Dolomites: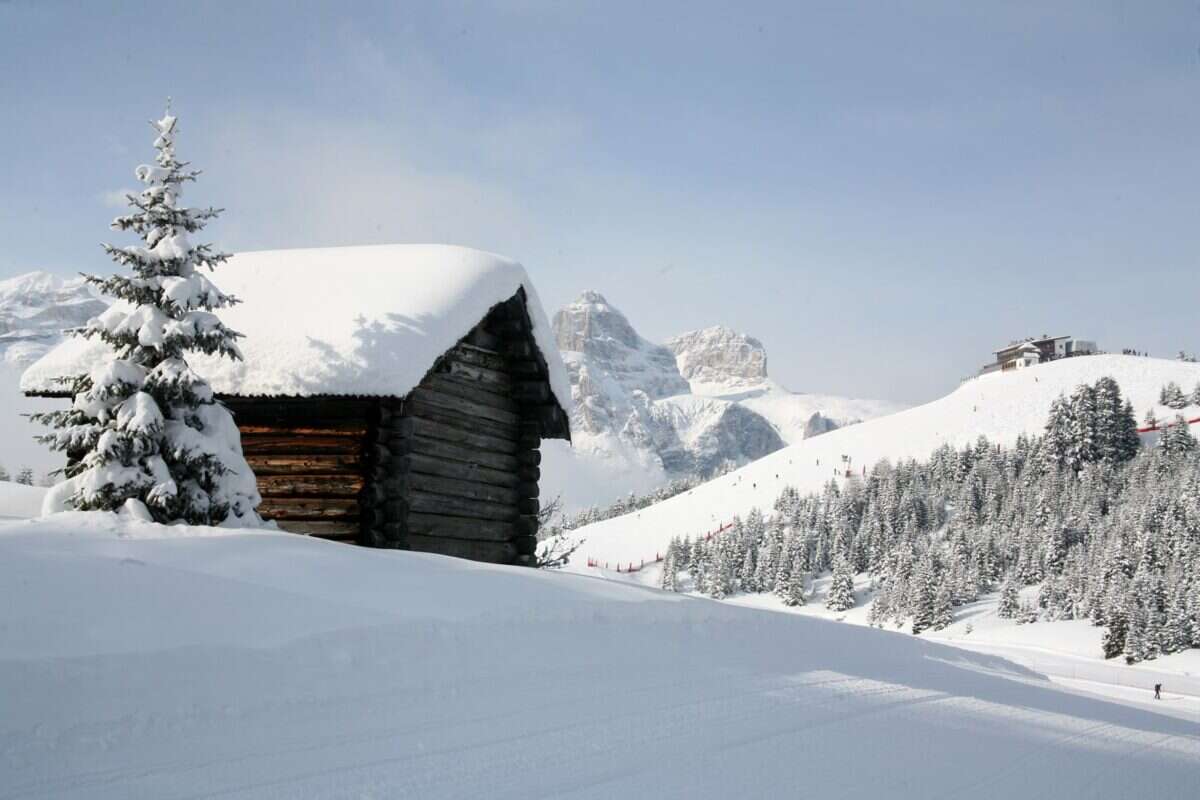 Last but by no means least in our travel guide for the Dolomites, we explore the best time of year to visit. There's always something going on but the prime seasons are roughly divided into summer (May to September) and winter (December to March). For skiing, Christmas and New Year are the busiest times, with Italian families taking advantage of the holiday. Throughout December, Christmas markets take over the piazzas of many historic towns and villages, bringing festive market stalls, mulled wine and traditional nativity scenes with them. Picturesque Bolzano is one of the best.
There's a welcome lull from mid-January to early February, despite some of the best snow conditions, making this an ideal time for empty pistes and prime chalet availability. Later in February, Cortina hosts the inimitable Winter Polo event.
Each July, Coppa d 'Oro delle Dolomiti is a vintage car rally in which nearly 200 teams race along winding scenic roads. Later in the summer, centuries-old harvest traditions such as Törggelen are still a major event, with street parades, new season wine tasting and farmhouse banquets.