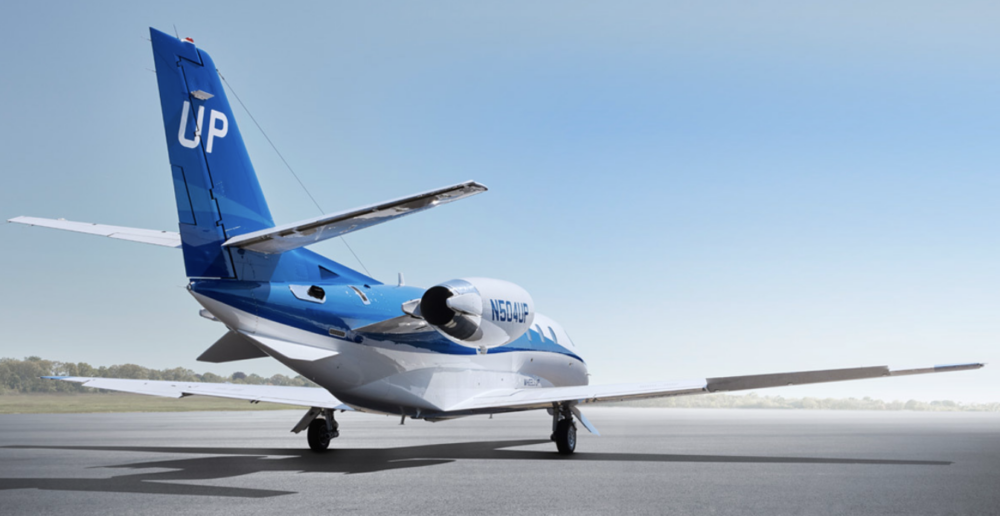 Uber revolutionized ride hailing by harnessing the powers of modern technology and now many companies are doing the same thing in a bid to offer the cheapest private jet flights. In the past, the only way to fly in a private jet was to own one. With huge upfront costs and sky-high maintenance fees, owning a jet was only for the most determined of private fliers. That is still true today, but only because there are now a wealth of alternatives that have made private aviation significantly easier and cheaper to access. Now, the cheapest private jet flights are comparable to commercial business flights and just as easy to book.
The newest players on the private jet block come at it from Uber's angle by connecting its members through industry-disrupting apps. These apps grant them instant access to thousands of jets around the world that would otherwise sit idle. The cheapest form of private flight is an empty leg. These are journeys that are scheduled to fly without passengers so any money the company makes is a bonus. Another is the prepaid jet card, where members can buy time in jets by the hour and renew as needed.
In the interest of keeping prices as low as possible, these flights are rarely exclusive to you. Empty seats can be filled by other members in order to maximize efficiency and reduce costs. But while it may not be a private jet in its strictest terms, you still get the convenience of flying from a private terminal, avoiding crowded airports and long security lines. The private jet industry looks set for a significant boom due to the Covid-19 pandemic, so more people than ever will be looking to take advantage of these lower costs. Here, we look at the cheapest private jet flights available today.
[See also: How Much Do Private Jet Flights Cost?]
Wheels Up
Wheels Up became one of the leading private aviation companies last year when it reached an agreement to acquire Delta Private Jets. It now boasts a fleet of around 300 aircraft, most of which can be booked on demand via its official app. The cheapest entry point is via its Connect membership, priced at $2,995 in your first year and $2,495 every year after that. For this, you get access to the core Wheels Up features such as Hot Flights, which is its own branded way of offering empty leg flights. Although these flights can be extraordinarily cheelite travelr XOap (less than $400 in some cases), they are only suitable for those looking for a last-minute escape. The Connect membership also allows you to propose or join a shared flight with other members.
[See also: How Much Does Wheels Up Cost?]
XO
Owned by Vista Global, XO was borne from the combination of tech-savvy JetSmarter and XOJET. Its innovative app allows members to book single seats on shared flights and sell off charter seats they do not need, lowering the cost of a flight significantly. The entry-level RISE membership is designed for first-time private fliers and casual users. For just $595 per year, members are given access to the group-owned fleet of 130 aircraft. The new membership level was launched in November 2019, which shows the industry was already moving to cheaper points of entry prior to the pandemic.
FlyBLACK
Modeled on Uber, FlyBLACK claims to be the future of private aviation. Using cutting edge marketplace technology, the FlyBLACK app gives its members instant access to over 3,000 private jet aircraft worldwide. By utilizing the inefficiencies in the market, FlyBLACK is able to offer flights on private jets for a fraction of the cost of a traditional charter. Members can tailor a flight to exact specifications or book a last-minute JetDeal that takes your fancy. The company has two membership tiers, Lifestyle and Elite. The former costs you nothing but limits the number of deals you can access. The Elite tier, which there is currently a waitlist for, is $2,500 a year, which grants you access to increased benefits such as complimentary ground transportation and secures invites to members-only events.
[See also: The Power Couple Behind FlyBLACK, the Uber for Private Jets (sponsored)]
Aerial Jets
Pay-as-you-fly is not unheard of in the industry, but what you save financially usually ends up costing you in other ways. Perhaps the flight isn't private, or the catering isn't free, or worse yet, up to scratch. These watered down experiences are certainly growing in popularity, but Aerial Jets aims to offer the best of both worlds: all of the benefits of a fully paid membership and a genuine pay-as-you-go service with no upfront membership fees. The company offers high-level benefits such as world-class, white-glove service and bespoke complimentary catering on every flight. Its booking team is also available 24 hours a day, giving its customers on-demand access to over 6,000 jets on the global charter marketplace at exclusive rates. A typical flight from New York to Los Angeles on a midsize jet typically costs between $22k and $25k. The Aerial Jets model offers the full private jet experience at an exclusive 'All In' price with no hidden fees.
[See also: How Aerial Jets is Reshaping the Private Aviation Industry (sponsored)]