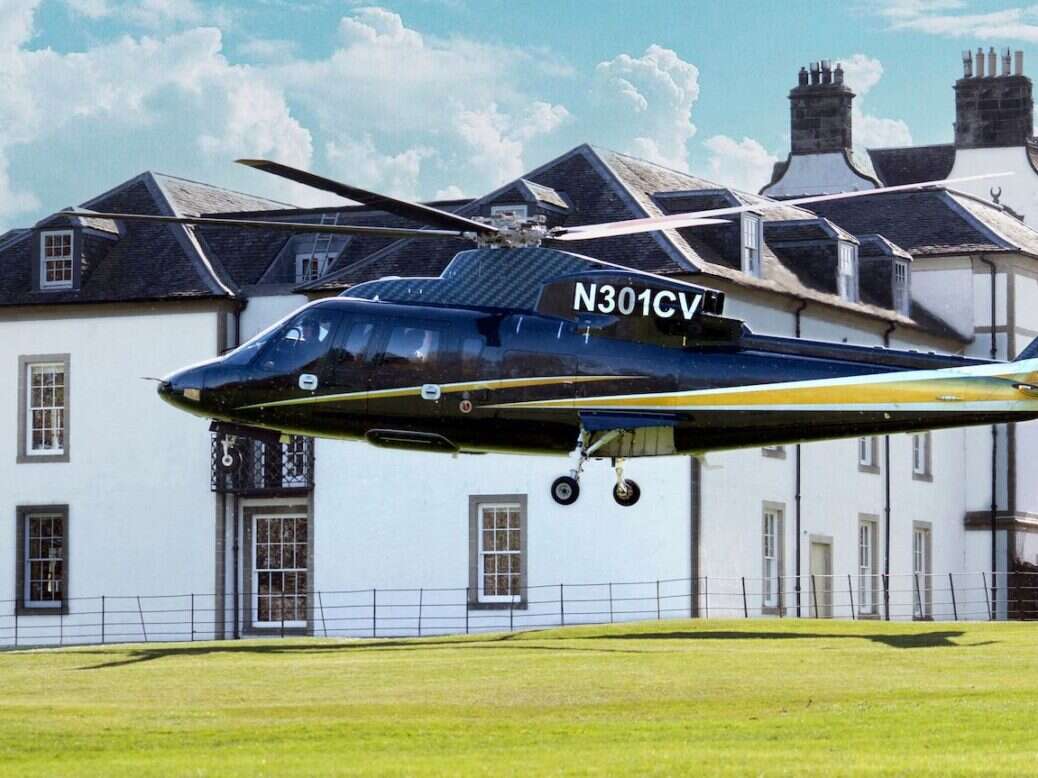 In typical London fashion, the traffic is bumper-to-bumper but my chauffeur manages to get me to London City Airport's Private Jet Centre just in time. I've been invited to try Flexjet's new European helicopter service. 
After a successful launch in the US, the fractional jet ownership firm is the first private jet operator to offer an in-house, integrated helicopter division in Europe, focusing its initial efforts in the UK.
Accessed as a standalone service or as an extension to its existing customers (owners), today's gridlock is just the thing the firm's new helicopter program aims to avoid, effortlessly whizzing its owners above the cityscape to their destination in an instant.
"It is such an obvious compliment to the private jet," Flexjet's European managing director, Marine Eugene tells me.
"[With a jet], we can take you to 5,000 airports worldwide and land much closer to your final destination but you still can't land in your garden or on the roof of your company. The last couple of miles by helicopter provides that door-to-door service."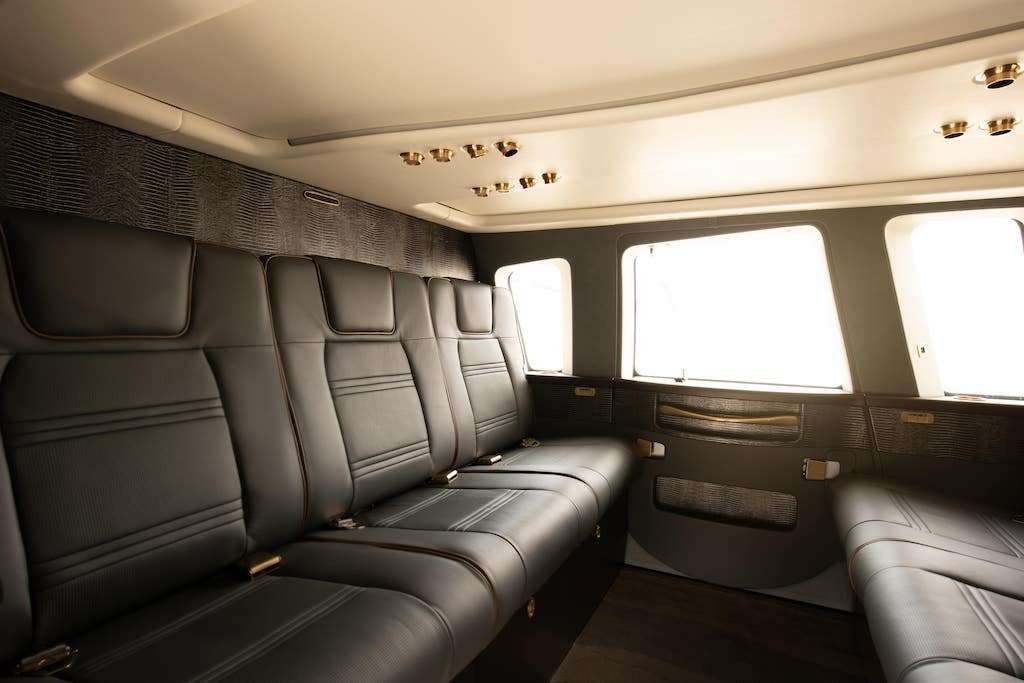 To get the full experience, my trip starts with a flight on one of Flexjet's numerous nine-seater Embraer Praetor 600 jets. The first stop is Newcastle Airport in England's North East where Flexjet's new Sikorsky S-76 helicopter is waiting to fly us to Edinburgh's historic Prestonfield House hotel.
Strapped into a very sumptuous seat, I tightly grip my flute of orange juice as the jet makes its steep ascent from London City's challengingly short runway. Despite a flight time well under an hour, Flexjet's crew treat us to a leisurely white table-clothed service, complete with hors d'oeuvres, dainty macaroons and fruit skewers.
Emerging from the comfort of the jet to the windswept runway in Newcastle, the sun has made a rare April appearance – perfect visibility for the chopper, which awaits on the tarmac mere yards away. 
Not a huge fan of helicopters, my reservations are swiftly quelled when I set my sights on the Sikorsky S-76. Lauded for its safe flight record, the super-midsize helicopter has a range of 300 nm, making central London to Dublin or Paris possible. My fears are further alleviated when I'm introduced to our two pilots; one ex-military and one ex-navy (every Flexjet helicopter flight is operated by two certified, IFR-qualified pilots.)
[See also: The Most Innovative Private Jet Providers of the 21stCentury]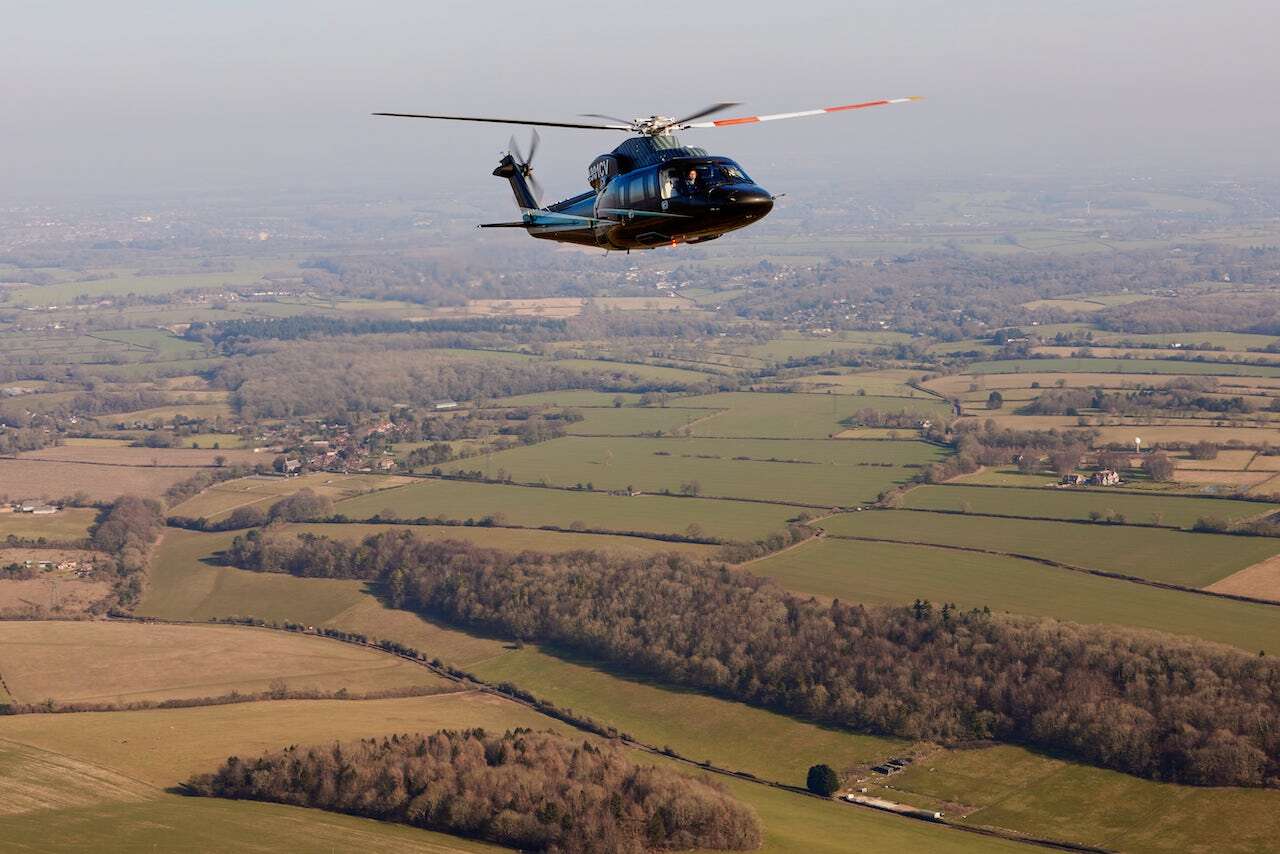 Putting the Sikorsky's maximum passenger capacity to the test, eight of us – plus luggage – are seated comfortably in the hand-stitched leather-clad cabin. The vertical take-off is smooth and we're on route just minutes after boarding.
The cabin is notably well insulated, the "oohs" and "ahhs" fully audible over the buzz of the twin-turbine engines and the four-blade rotor as we fly over the castle-lined coastline. 
Covering 100 nm in just under half an hour, as we approach the storied Prestonfield House, we get an eagle-eyed view of Edinburgh's iconic Arthur's Seat. 
The helicopter eases its way down, landing in a grassy corner of the 17th-century hotel grounds. Despite being just five minutes drive from Edinburgh's old town, the baroque property stands handsomely on a 20-acre estate.
Luggage unloaded, a private dinner awaits prepared by the chefs at Rhubarb, Prestonfield's restaurant. The finest Scottish fare including fresh crab, glazed Tweeddale beef and seared hake is served in the candlelit Italian Room adorned with original artworks.
Between courses, talk turns to sustainability within private aviation and Eugene is frank and open. In keeping with Flexjet's other European jet programs, every helicopter flight is inclusive of offsetting at 300% of carbon emissions but to Eugene this is just the "minimum".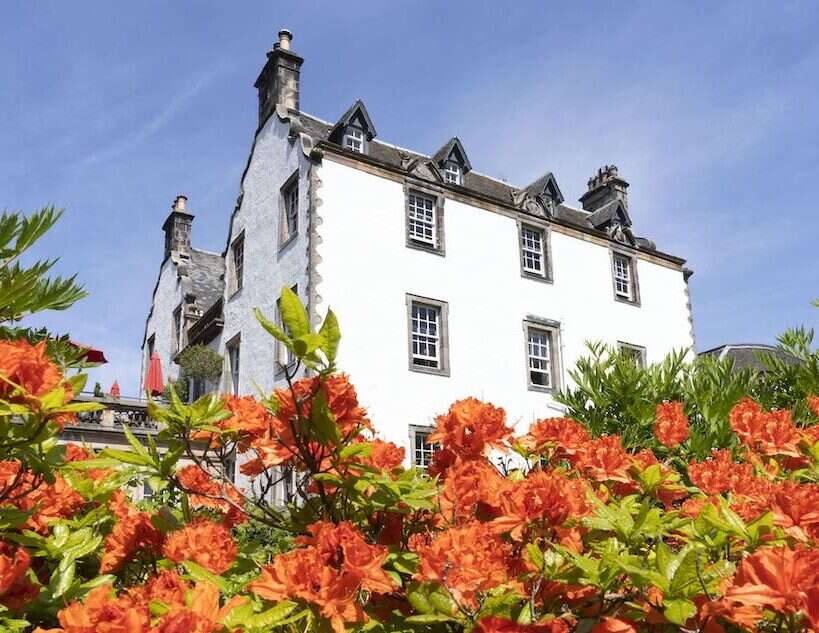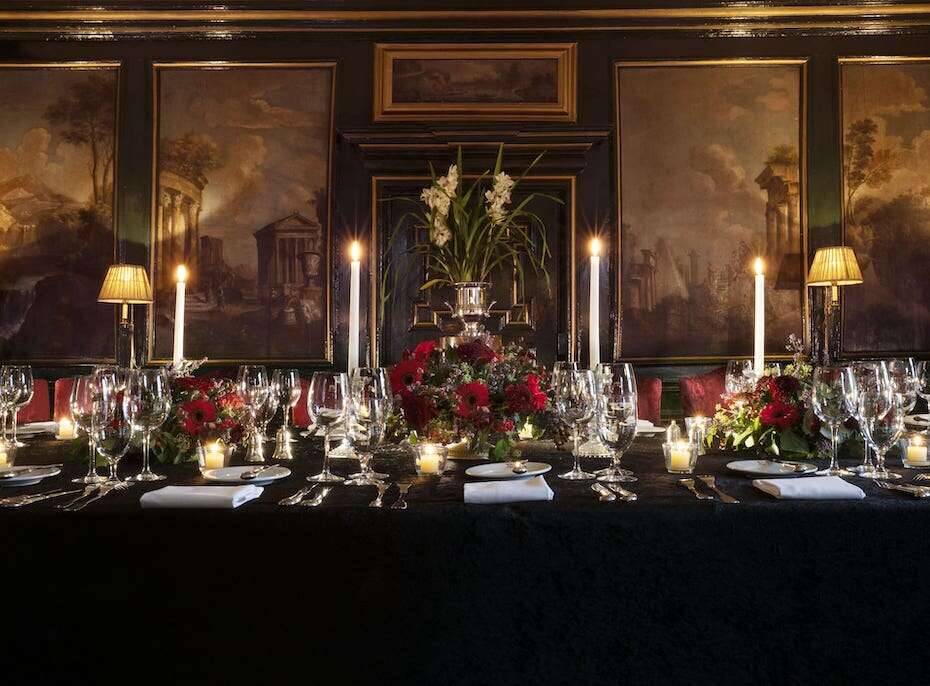 "We are not a clean energy business and we will never be. Sometimes I get a little nervous when I see aviation companies [stating otherwise]. You have to own where you belong. But that doesn't mean that you can't believe in the future and of aviation being able to reinvent itself."
Eugene tells me that private aviation's wealthy customer base has the potential to provide a ground for innovation, citing the willingness of Flexjet owners to opt for Sustainable Aviation Fuel (SAF) as well as the firm's investment in the Aviation Climate Fund. 
Possibly most exciting of all, however, is Flexjet's partnership with Eve Air Mobility and the possibility that Flexjet's European helicopter division may eventually expand to include the 100% electric Eve eVTOL (electric vertical take-off and landing) aircraft, with the firm announced as the launch customer with first deliveries targeted for 2026.