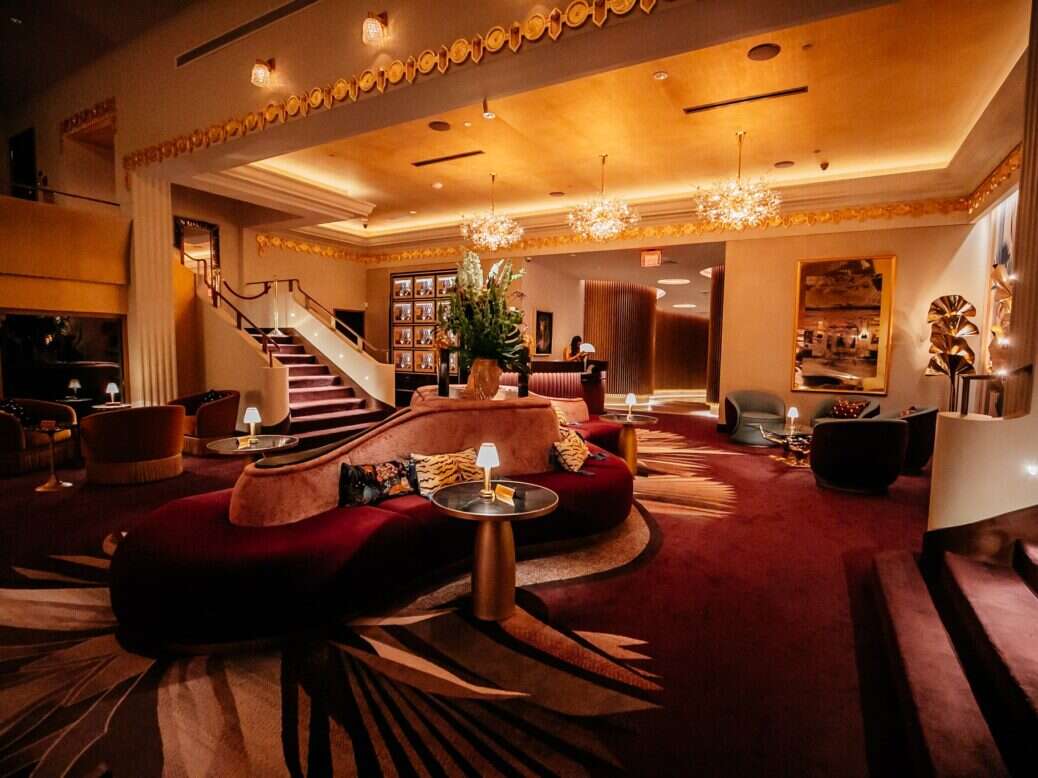 Miami has been on a roll with its top-notch restaurant openings, with the city recently having welcomed the likes of Tambourine Room, Klaw and Major Food Group's Contessa. Now, another spot is getting in on the action. Meet Queen Miami Beach.
Housed in what was once the iconic Paris Theater on Washington Avenue, Queen belongs to the new wave of restaurants doubling up as entertainment venues, with a host of exclusive spaces accessible only to members. 
"I saw an opportunity with the historic Paris Theatre to create an uber luxurious, selective, one-of-a-kind fine dining destination," says Queen owner, Mathieu Massa. "Miami has recently experienced an influx of some of the most influential people in the country, so we decided to go after this demographic, a more sophisticated, educated, elevated, and more mature type of clientele."
[See also: The Most Anticipated Hotel Openings of 2023]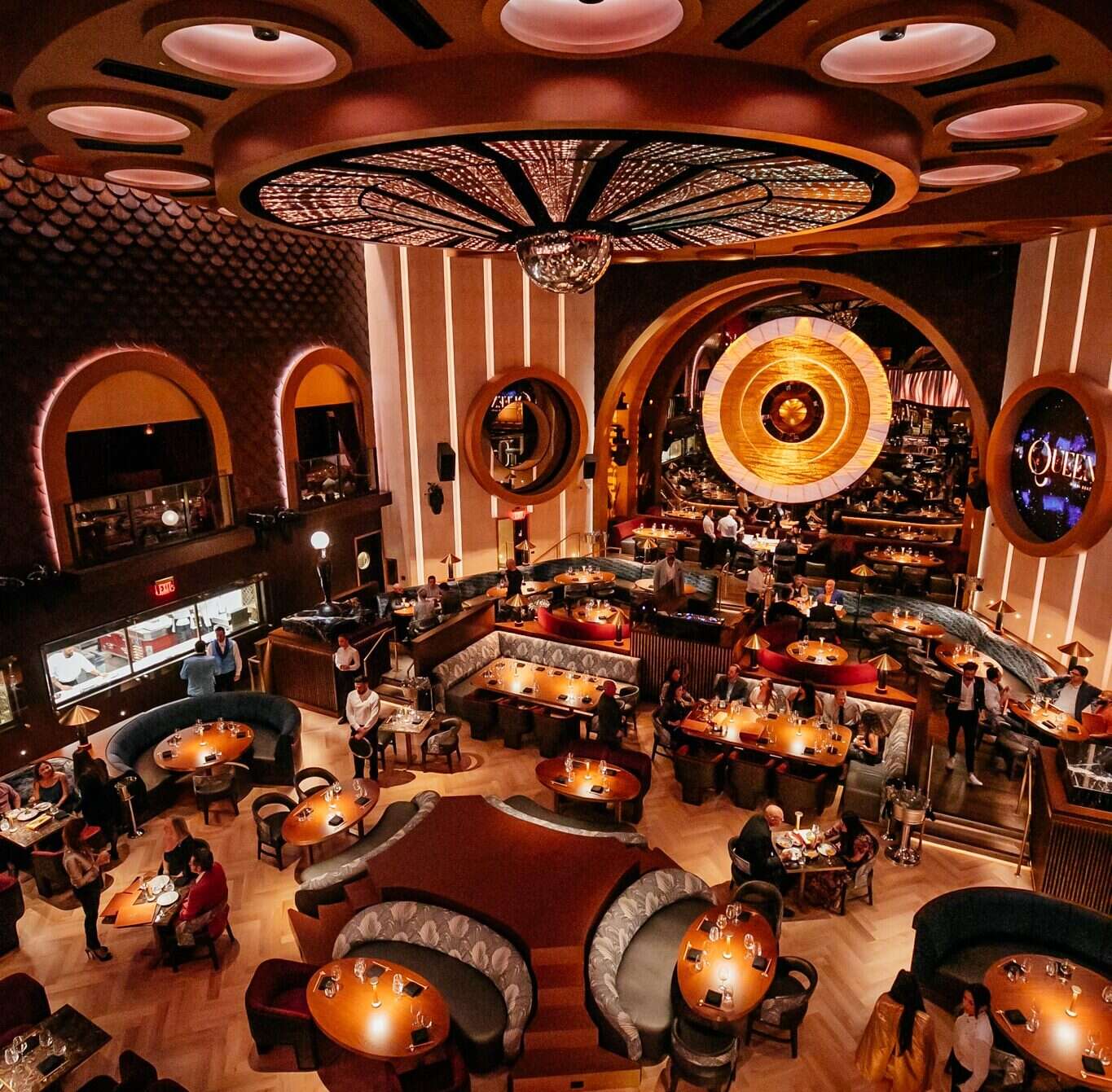 Opened under the Mr. Hospitality group umbrella – which also operates Baoli and Marion – Queen has so far proven to be Miami in a nutshell: Over-the-top, glamorous and a whole lot of fun. 
Chef
Overseeing Queen Miami Beach's menu is Mr. Hospitality's chief culinary officer, Julien Jouhannaud. When he joined the group in late 2022, the French chef brought with him a wealth of experience working in Michelin-starred restaurants around the globe, including Alain Ducasse's Le Louis XV in Monaco.
More recently, Jouhannaud was flexing his culinary muscles in London, where he helmed the kitchens of exclusive member's club Annabel's and English-French brasserie, Langan's. 
Together with Queen Miami Beach's executive chef Mitchell Hesse, Jouhannaud has created a menu that artfully marries classic French techniques with Japanese-inspired flavors and ingredients.
[See also: Miami's 1 Hotel South Beach is the Hottest Spot in Town]
Menu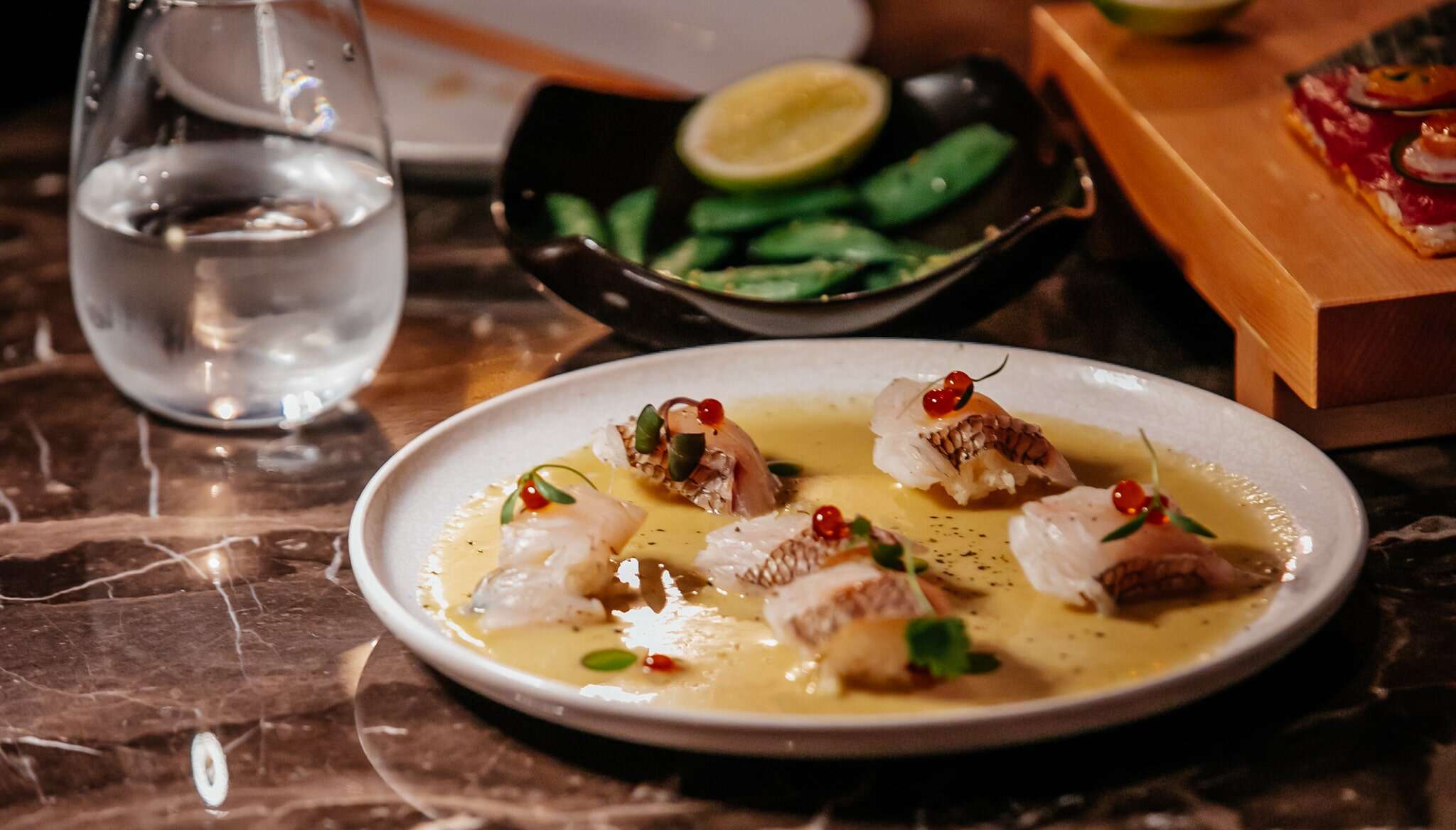 Queen's menu is billed as Japanese, with the appetizer offering split into Small Plates, Raw Bar and Sushi. As per his classical training, Jouhannaud has been careful to prioritize only the freshest, most authentic ingredients resulting in vibrant dishes that dazzle with flavor. Along with the classic sushi dishes, there are some seriously luxe offerings too, including a full caviar service complete with all the trimmings. 
For a more substantial meal, move on to the bigger plates in the Sea & Land and Butcher Reserve section. Expect the likes of Lobster thermidor with truffle and cognac, Alaskan king crab with watermelon radish, and a selection of premium US and Japanese steaks. Queen only works with family-owned ranches to ensure not only the best quality meat, but also sustainable rearing practices.
If you make it to dessert, a treat awaits. The offering moves away from the Japanese style here, instead offering sweets such as Baked Alaska with caramelized banana and Chocolate souffle tart with vanilla custard. Can't pick? Go for the chef's sharing selection.
[See also: Inside the Making of the 2023 Oscars Menu]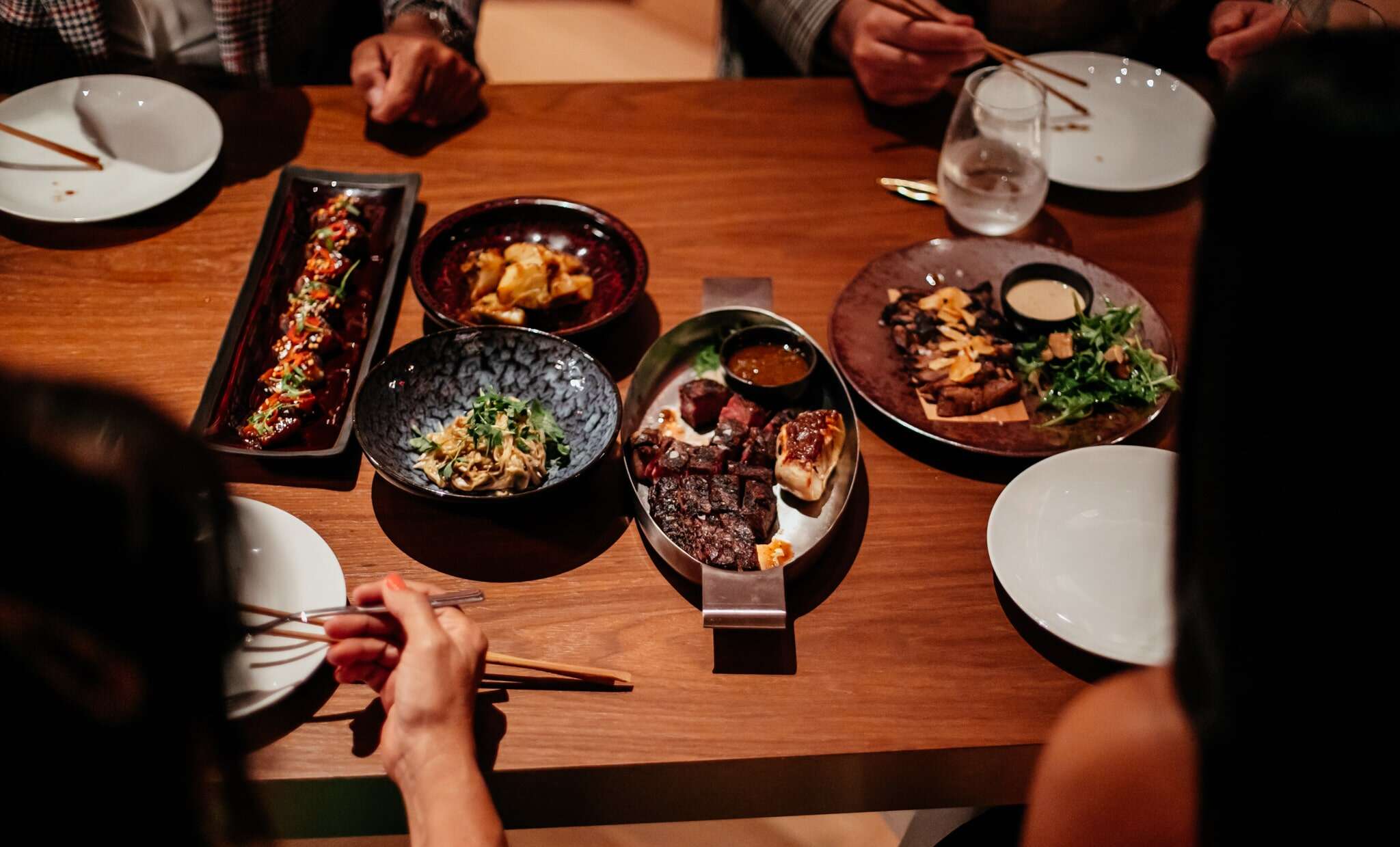 Interiors
You can expect big things from Queen's interiors – this is Miami after all. The iconic landmark building has been reimagined and carefully restored to a standard befitting its reputation. Responsible for the restaurant's slick new look was renowned designer Carlos Rodriguez of ModPlay Studio, who played with Paris Theater's Art Deco origins to create a vibrant, inviting and downright opulent space.
Upon first entering, guests are greeted by the showstopping custom mosaic installation handmade in Italy, as well as a monochrome mural commissioned from local artist, Gonzalo Fuenmayor.
[See also: Caviar Kaspia Launches New York and London Locations]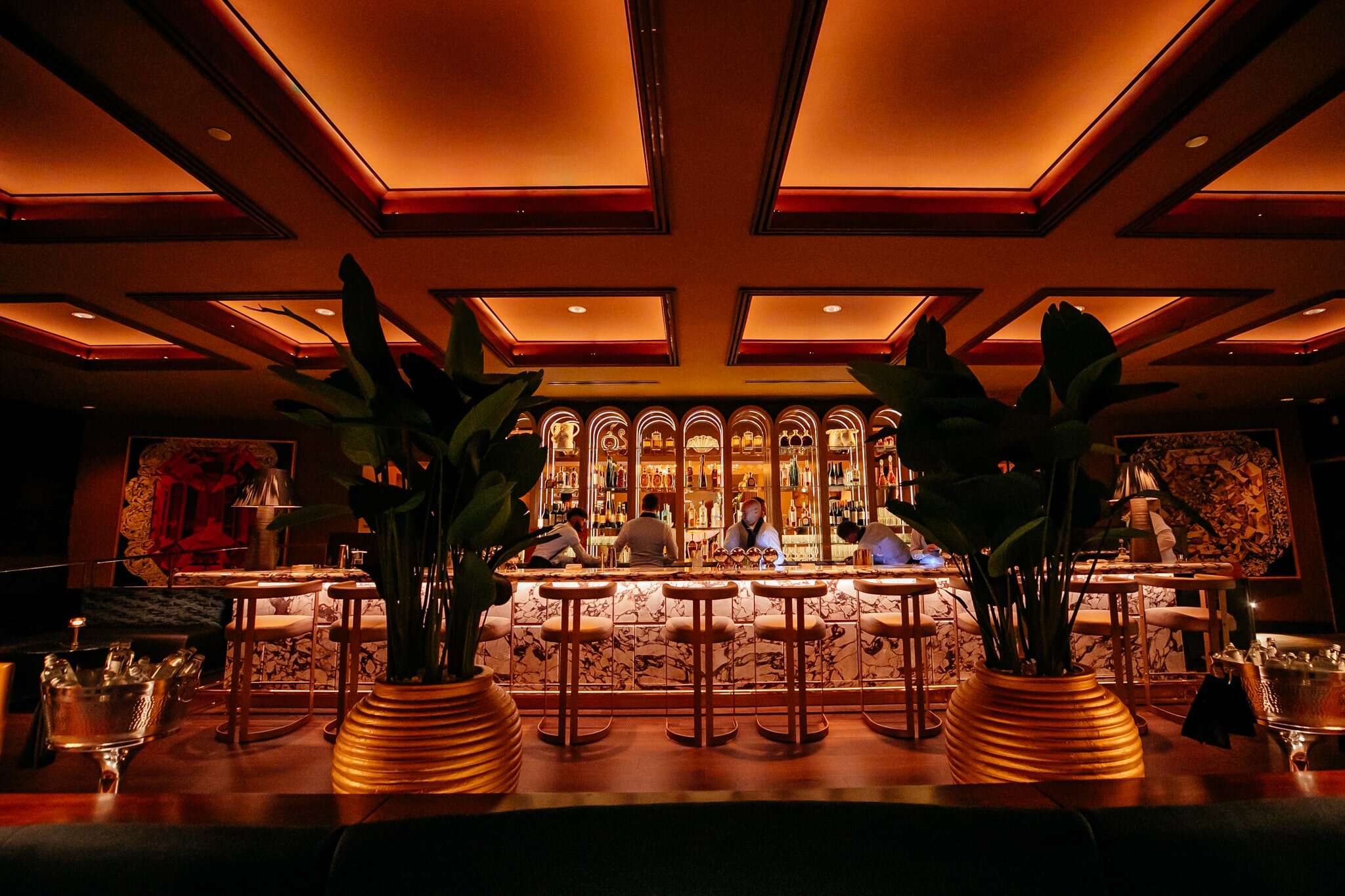 For drinks, head straight to The Salon Lounge, a chic bar that just oozes glamour. Original crown molding motifs have been upgraded with a lick of gold leaf, while the Calacatta Viola marble bar acts as an attention-grabbing centerpiece.
The real star of the show, however, is Queen's main dining room. Spread over multiple floors, including the mezzanine and a member-only lounge, the restaurant is a vision of excess with a lavish golden color scheme, intimate booth seating and custom looking-glass windows into the kitchen. Soaring domed ceilings punctuated with LED lights and a spiraling mirror ball complete the space.
Queen Miami Beach, 550 Washington Ave, Miami Beach, FL 33139, queenmiamibeach.com
[See also: Chef Ray Lee Welcomes Diners to Akikos at Avery Lane]