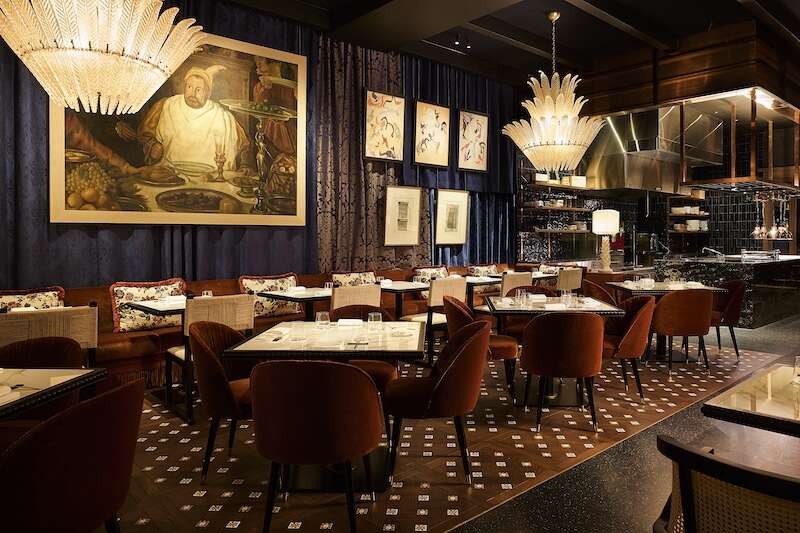 Following big launches in Washington DC and Chicago over the past few years, and the success of the LA original, chef José Andrés has finally brought his celebrated restaurant concept to New York City with the opening of The Bazaar at Ritz-Carlton New York, NoMad.
Opened under the José Andrés Group in partnership with New York-based Flag Luxury Group, the restaurant joins Nubulez, Ritz-Carlton New York, NoMad's rooftop bar, as one of the hotel's several glamorous drinking and dining outlets under the renowned chef.
Inspired by the similarities – as well as the nuanced differences – between Spanish and Japanese food, The Bazaar is aiming to take the people of NYC on a culinary journey across continents.
[See also: The Ritz-Carlton New York Debuts New Signature Suite]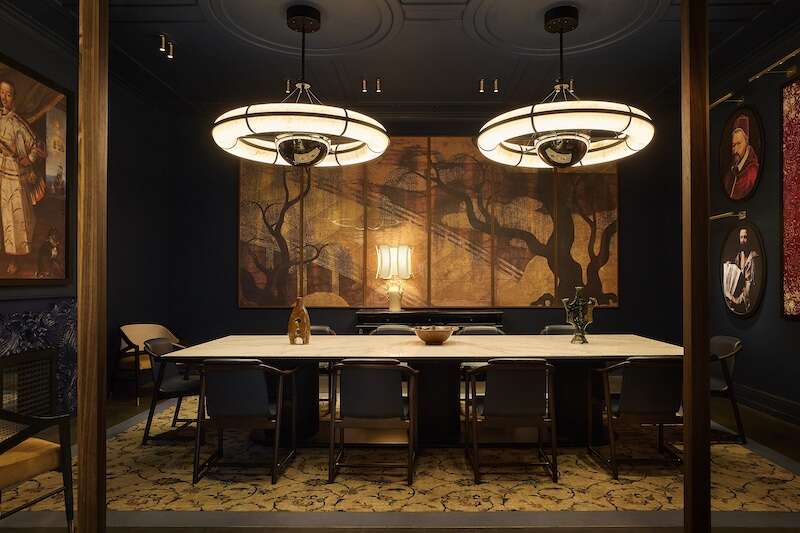 Chef
Spanish-born Andrés began his chef career in Barcelona where he underwent training at culinary school and eventually had a stint at the iconic, now-closed El Bulli.
It wasn't until Andrés moved over to the States that he really forged his own place in the world of leading chefs. Minibar opened in 2003 in Washington DC and quickly rose to be considered one of the finest Spanish restaurants in not only the city but also the country. The teeny tasting-menu-only restaurant has since relocated and even survived a year-plus, Covid-related closure, but remains at the top of the game today, with two Michelin stars.
Throughout Minibar's reign, Andrés expanded his restaurant empire widely, with country-wide openings including the original (but now-closed Bazaar restaurant) in 2008, and more recently, a new Bazaar in Washington DC, as well as Bazaar Meat in Vegas and Chicago.
Andrés is also an accomplished cookbook writer and humanitarian, having worked internationally on food relief efforts following natural disasters.
[See also: Rising Stars: Next-gen Chefs in the Michelin Guide]
Menu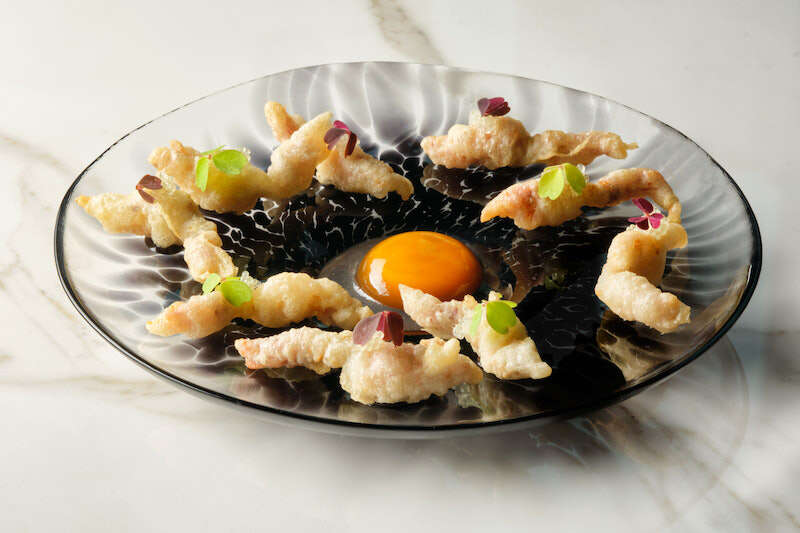 Uniquely fusing the cuisines of Japan and Spain – "both Spain and Japan share a deep respect for ingredients and dedication to technique," Andrés shared in an opening press release – The Bazaar pays homage to the chef's home country, as well as the unique culinary traditions of Japan. The Bazaar's menu both highlights these similarities (of which there is a surprising number) and celebrates the disparities.
Often, this fusion sees the classic ingredients of one nation cooked using a technique from the other – for example, Spanish Ibérico pork grilled over a Japanese robata grill, and Japanese wagyu cooked on the Josper. 
Similarly, Spanish squid is given the gentle tempura batter treatment and served with squid ink aioli. Desserts continue in the same vein: Expect a Valencian mandarin-flavored mochi, and a con leche with bubu arare – a type of crackling rice from Kyoto.
The wine offering naturally favors Spanish varieties (with a few Portuguese bottles sneaking in too), but a comprehensive sake and shōchū list follows too. Cocktails are devilishly creative – think a margarita with a red wine reduction, a mezcal concoction with manzanilla sherry and sparkling sake, and a sangria spiked with sake. It's fun stuff.
[See also: Salon Art + Design Fair Returns to New York City]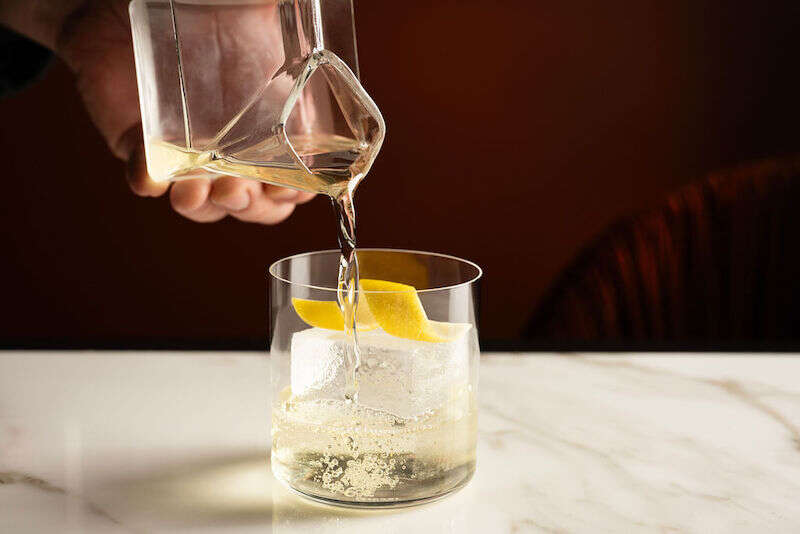 Interior
The restaurant is designed by Spanish firm Lázaro Rosa-Violán Studio and is intended to be all at once theatrical and welcoming. Richly outfitted in deep tones of royal blue and burnt orange, the space is a feast for the eyes: lavish details include Manises-inspired table lamps, sketches of sailing ships, and Japanese lanterns.
Guests first arrive at the downstairs Bazaar Bar, before being invited to the main dining room via a floral-tiled staircase. Upstairs, a central mixology bar acts as a grand reinterpretation of Castilian bookshelves with amber glass, mirrors, and a brass bottle display.
The Bazaar, The Ritz-Carlton New York, NoMad, 35 West 28th Street, New York, NY 10001, thebazaar.com
[See also: Must-See Manet and Degas Exhibition Opens at The Met]