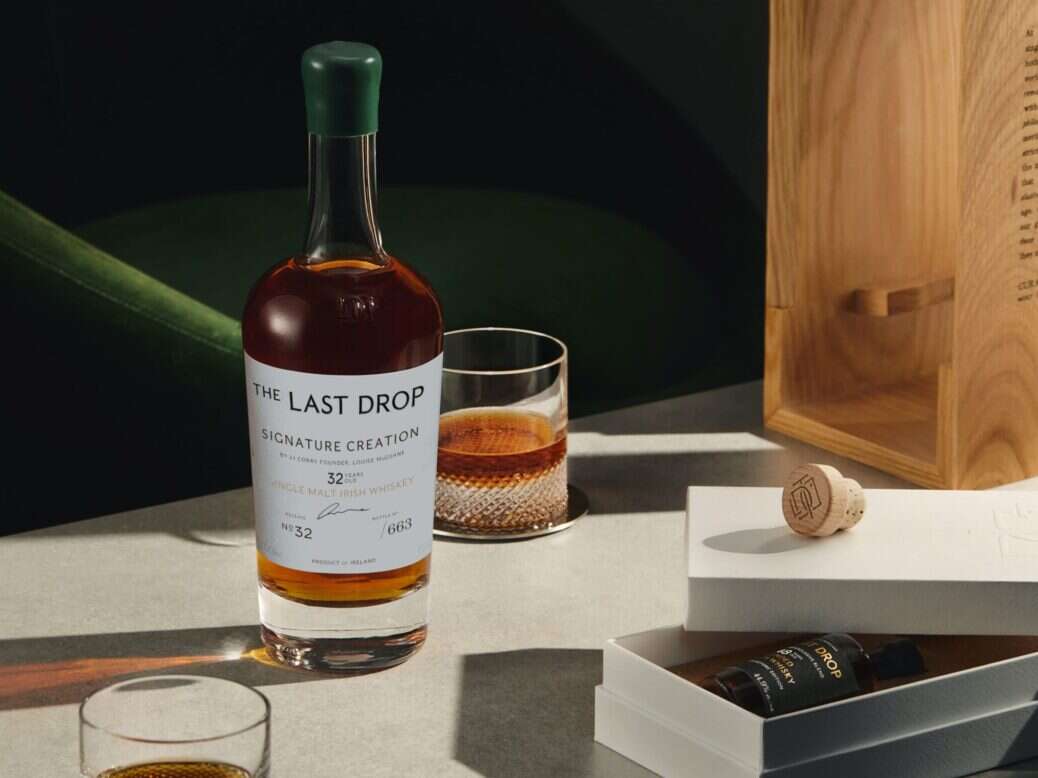 Spirits writers often enjoy privileged access to the rarest of whiskeys. Fifty, 60, even 80 years old, I've tried them all, but rarely did I feel as connected to an upcoming release as I did with the new Signature Creation from Last Drop Distillers.
Standing in a warehouse in a remote part of western Ireland, a select group of journalists gathered around a single cask. Inside sat a 32-year-old Irish single malt, still actively aging as it awaited its destiny to become the Last Drop Distillers 32nd release and its first-ever Irish whiskey.
This is genuinely rare access, usually reserved for the master blender, their closest associates and the odd private client. Every drop is monitored not just by its makers but by those looking after the bottom line (not to mention the tax man).
[See also: Ladyburn 1966 Edition Three Celebrates Works of David Hicks]
Louise McGuane granted us this access, offering generous samples of her own creation as it spent its final days in a cask. The innovative whiskey bonder, famed for her rejuvenation of the JJ Corry brand combined parcels from a variety of casks into a single ex-Olorosso sherry butt to create something greater than the sum of its parts.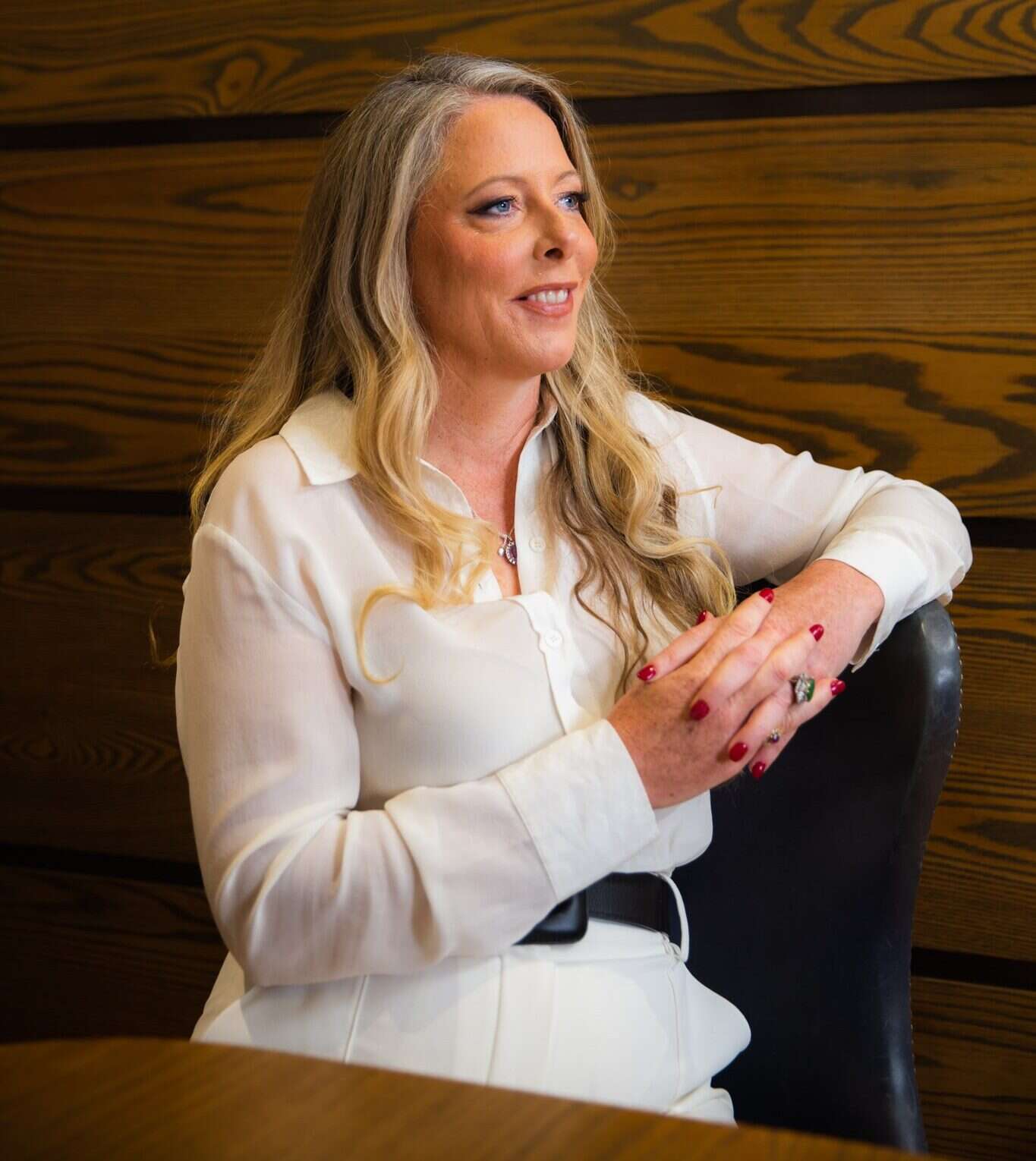 As a bonder, McGuane buys newmake or young spirit from a variety of distilleries before putting it in her own casks on her family farm in County Clare. This is different from an independent bottler, which often trades and buys casks containing already aged liquid. This means McGuane can develop her own signature style without the fuss of maintaining a distillery.
Her work so far has been impressive. Since starting her journey in 2000, she has helped put Irish whiskey back on the map. From having just two operational distilleries within living memory, Ireland is finally starting to recover from – would you believe it? – the Prohibition era. McGuane, a small part of the renaissance, is a leading figure in the revitalized industry.
Her library of flavors – a way of indexing her casks according to their flavor profile – is held in high regard and is a sight to behold. Most distilleries label their casks with indecipherable index codes; McGuane does it differently. As you walk from one end of the warehouse to the other, you move from orchid fruits to tropical, onto dried and then spicy.
Each cask has a flavor profile etched on the side. The tasting notes do not come from textbooks. One cask reads 'smoky bacon' while another simply says 'pure joy'. Unorthodox, yes. But it works.
[See also: Brora and Bowmore Send Oldest Ever Whiskies to Auction]
At the end of this short journey, the imposing ex-Olorosso sherry butt lies in wait, standing some 5 ft tall and containing roughly 500 liters of liquid gold.
This is McGuane's Signature Creation for Last Drop Distillers, and potentially a seminal moment for her as an individual and another step in the right direction for Irish whiskey. She worked with Last Drop Distillers managing director Rebecca Jago and former Bushmills master blender Helen Mulholland to create a singular liquid using parcels of her most precious casks.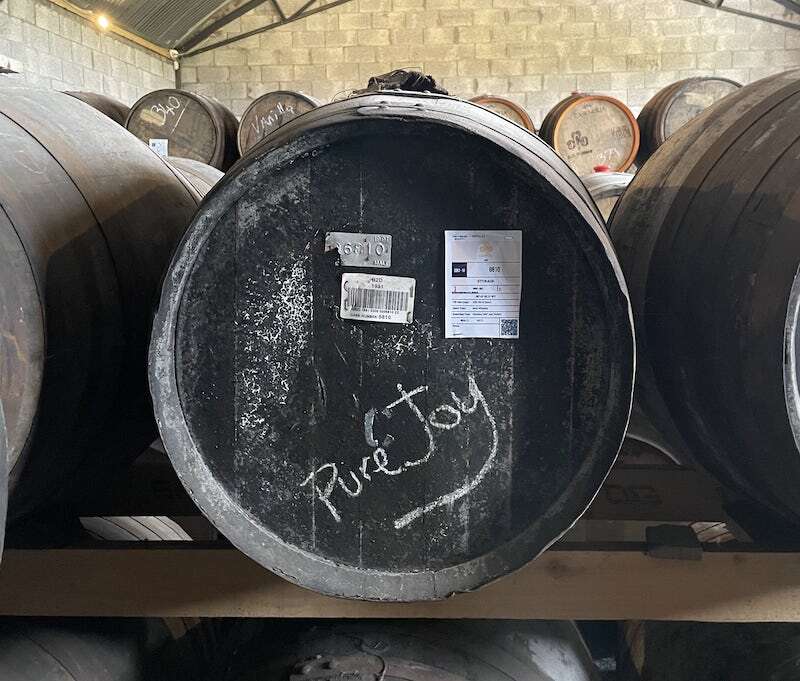 "This has been a career highlight," McGuane says. "I have been inspired by the work of The Last Drop Distillers for many years, and their mission to discover and celebrate these truly exceptional spirits speaks to my most fervent passion for this industry.
"This is a singular moment to celebrate the Irish whiskey category, and the coming together of three women with a common passion and a common goal."
As McGuane serves generous measures of her Signature Creation, I wonder if it's possible for the whiskey to taste anything other than extraordinary in such circumstances. We have just watched Ireland's foremost whiskey bonder climbing around her warehouse, extracting samples from her favorite casks while lending insight into her work. It's mesmerizing.
[See also: The Best Scotch Whisky Collections to Invest in (and Drink)]
But Louise's Signature Creation was just as impressive sitting at home as it was in the warehouse. Bottled at 46.4% ABV, it is a delicate whiskey for its age, emanating strong notes of green apples and burnt sugar. There are plenty of apples on the palate as well, but the liquid has a smooth and creamy texture with the wood influence coming through in the form of toasted nuts and dark chocolate.
By the end of a long and evolving finish, the profile has completely transformed into dried fruits with a bit of tartness before it finally fades. It is a journey of a whiskey, one that transports you to the luscious greenery of Ireland's west coast with subtle nudges reminding you of its age.
With Irish whiskey still playing catch up with Scotch, this stupendous 32 Year Old is generously priced at £2,250 (approx $2,800). That bargain, relatively speaking, gets you one of just 663 bottles and a 50ml sample. That price will have collectors and drinkers interested, so expect those 663 to go quickly.
Release No. 32: The Last Drop 32 Year Old Single Malt Irish Whiskey created by Louise McGuane will be available worldwide from October, lastdropdistillers.com